Foodie Friday: What The Stars Ate This Week (Mar 11-18)
All the photos that made us hungry this week.
This week, JJ Lin scored a birthday dessert and pic with celebrity chef Nobu Matsuhisa when he dined at the latter's Beverly Hills restaurant, Chen Yixin and Gavin Teo celebrated their anniversary, and Andie Chen and Kate Pang were so excited when they saw a Singapore eatery in Taipei they chionged to order laksa. Read on for more.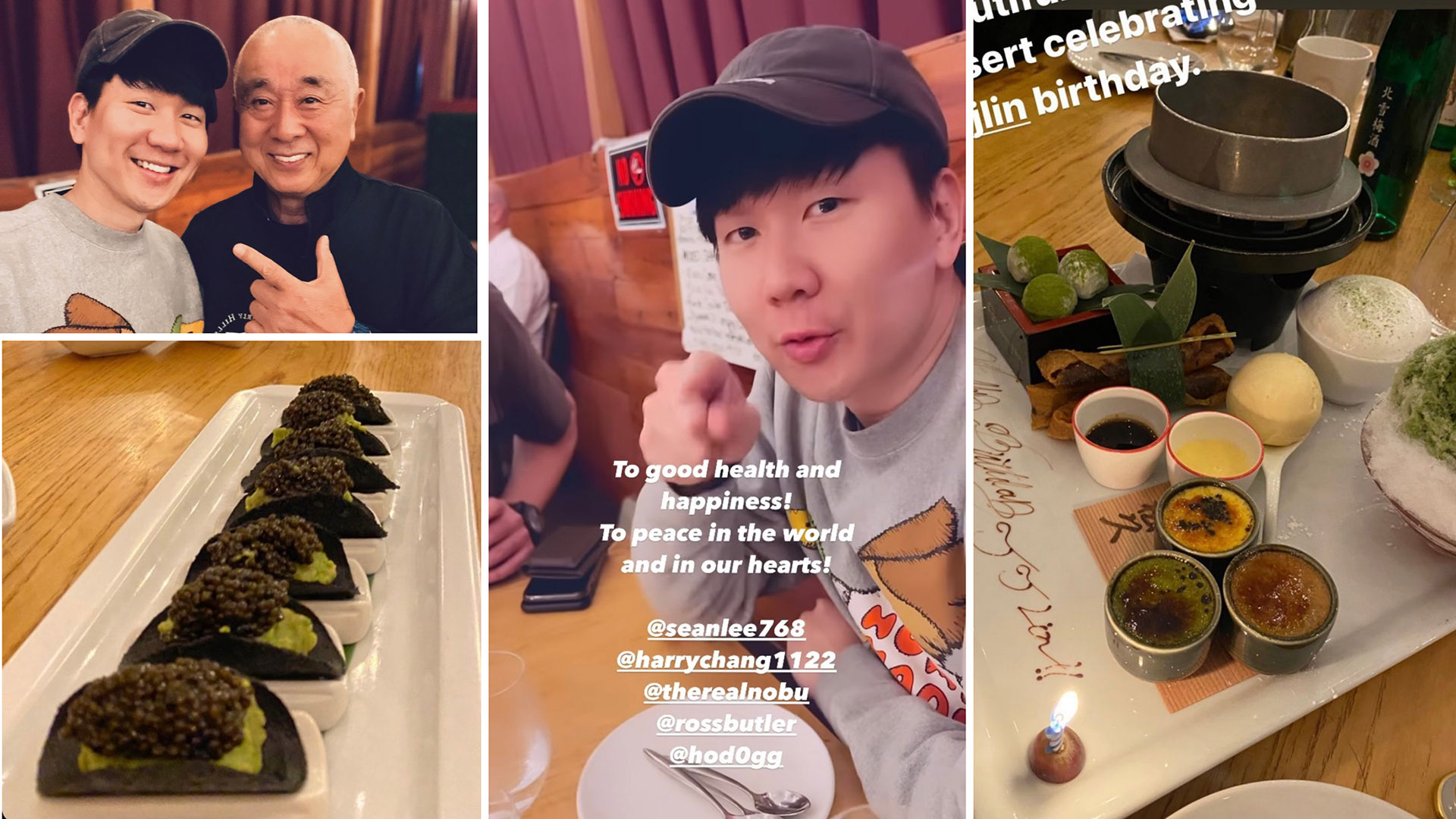 JJ Lin
What he ate: Birthday dinner at Matsuhisa
Yummy factor: JJ's early birthday celebration (he turns 40 on Mar 27) at the acclaimed sushi restaurant in Beverly Hills was a star-studded affair that included celebrity chef and restaurateur Nobu Matsuhisa himself. Celeb friends like actors Harry Chang and Ross Butler joined JJ for delectable bites like caviar tacos, as well as a bespoke dessert platter with everything from Japanese mochi to shaved ice, creme brulee, ice cream and more.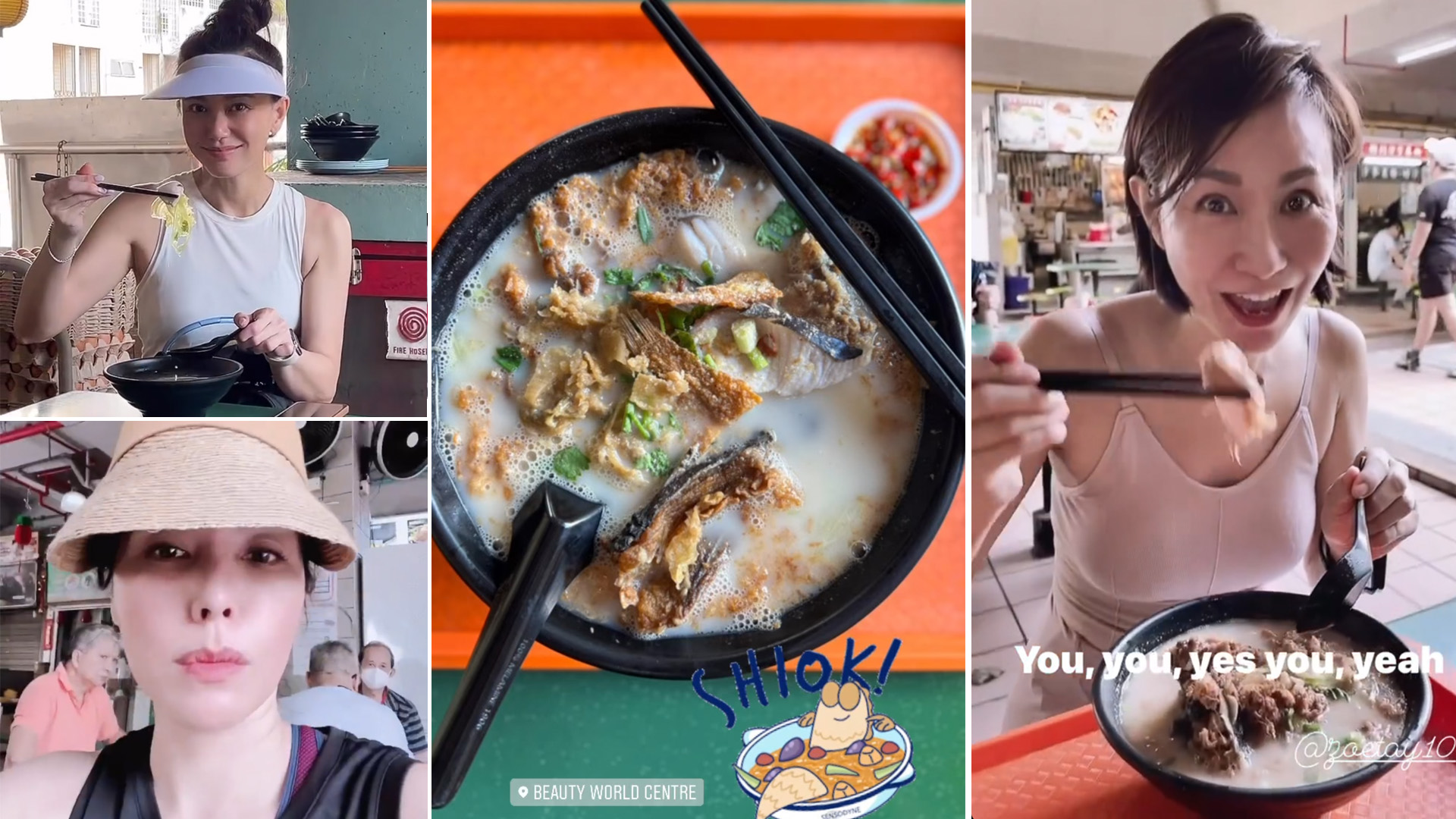 Phyllis Quek, Zoe Tay, and Hong Zhaorong
What they ate: Fish soup
Yummy factor: Whilst Phyllis was seated separately from Zoe and Zhaorong due to the dine-in restrictions at one of their favourite post-hike food haunts, Beauty World Food Centre, at least the trio still managed to enjoy their piping hot fish soup. The winning combo of fresh batang fish slices, deep-fried egg floss and bits of salted fish in the milky broth sure made for a hearty meal.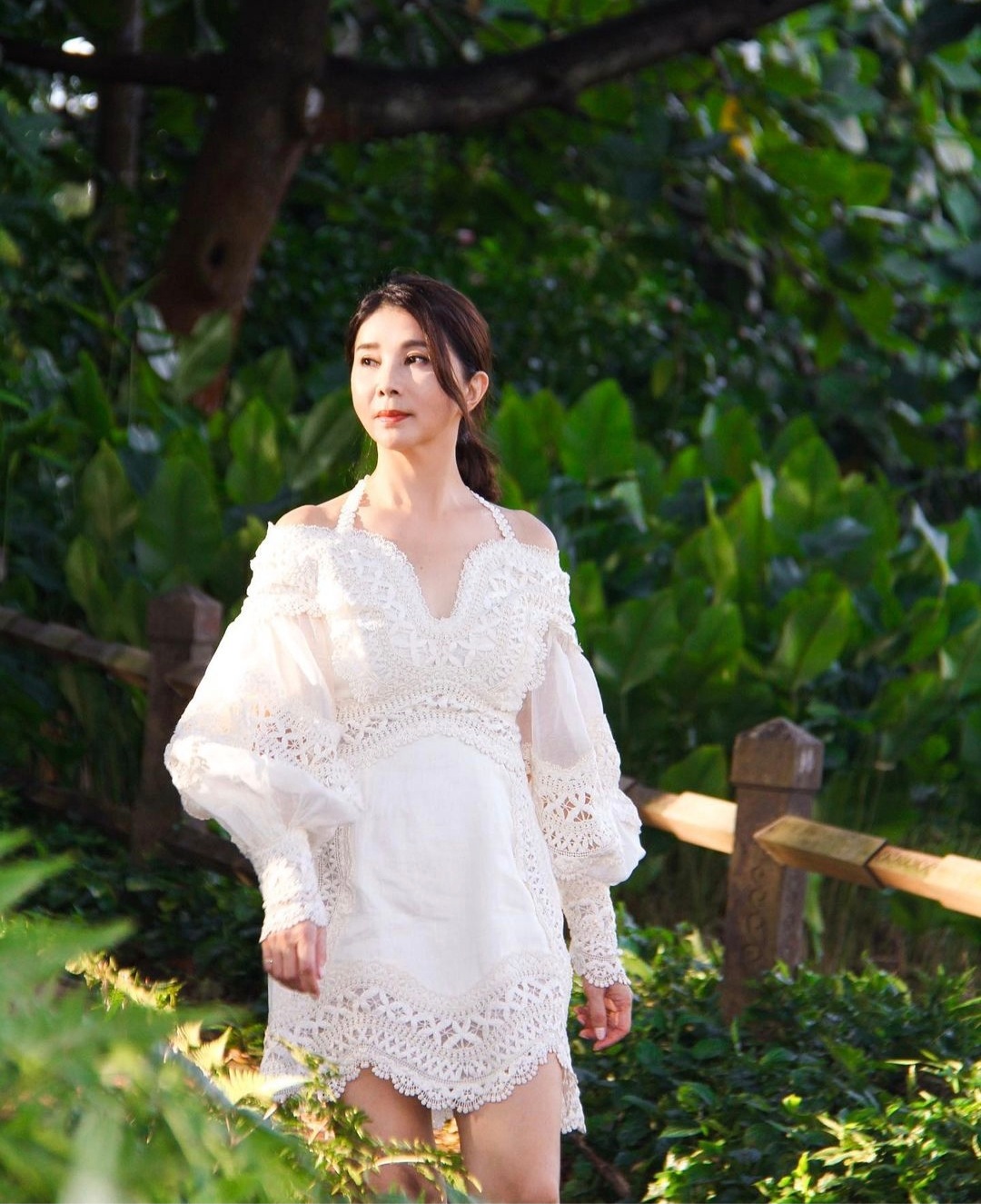 Chen Xiuhuan
What she ate: Nourishing dessert
Yummy factor: Xiuhuan, who was down with Covid-19 earlier this week, has been loading up on healthful eats, including a homemade Cantonese-style dessert from a friend. The main ingredients — ​​Chinese pear, snow fungus and sea coconut — are purportedly beneficial for the lungs. Get well soon, Xiuhuan.
Andie Chen and Kate Pang
What they ate: Laksa
Yummy factor: Kate and Andie were so excited when they saw Toast Box in Taipei that they each immediately ordered a bowl of laksa. Although it tasted great, "it was just missing something". While fellow Singaporean friends offered suggestions like laksa leaves and cockles, Yvonne Lim was more interested in the fact that the Singapore eatery had reopened in the city. No prizes for guessing where she'll be heading soon for a meal.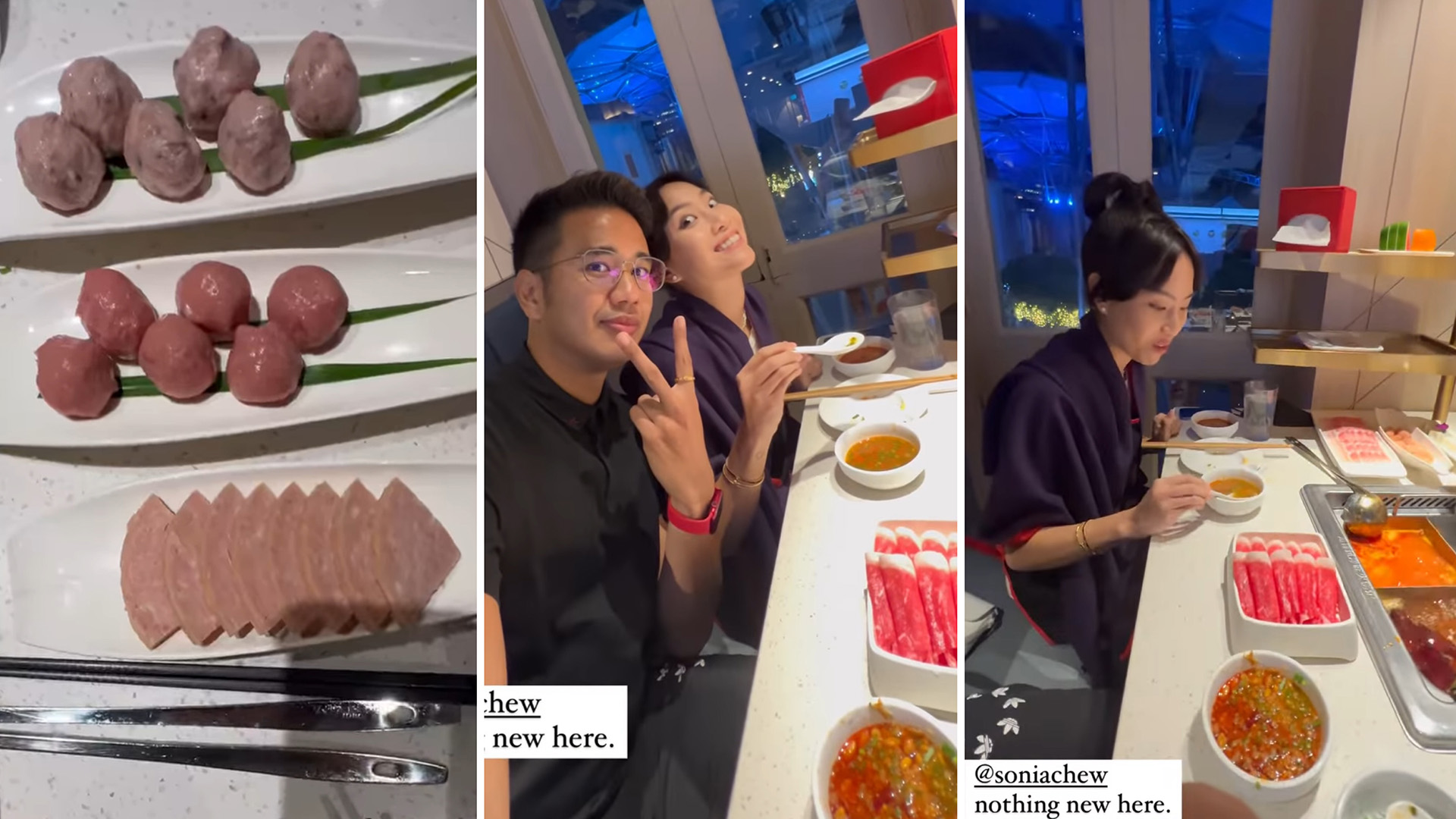 Joakim Gomez and Sonia Chew
What they ate: Hotpot
Yummy factor: Joakim's back at his fave hotpot haunt Hai Di Lao with on-air partner Sonia in tow. And despite both agreeing that "drinking mala soup is never a good idea", they found themselves having it alongside the tomato soup anyway — all whilst indulging in sliced meats, spam and meatballs.
Chen Yixin and Gavin Teo
What they ate: Omakase dinner
Yummy factor: Aww... Yixin and Gavin (he even went to get his hair done) celebrated their anniversary with an omakase meal at Japanese restaurant Yoyogi, where they had at least seven delectable creations featuring fresh sashimi, grilled unagi and more. Plus, check out that glorious runny onsen egg on the truffle beef bowl.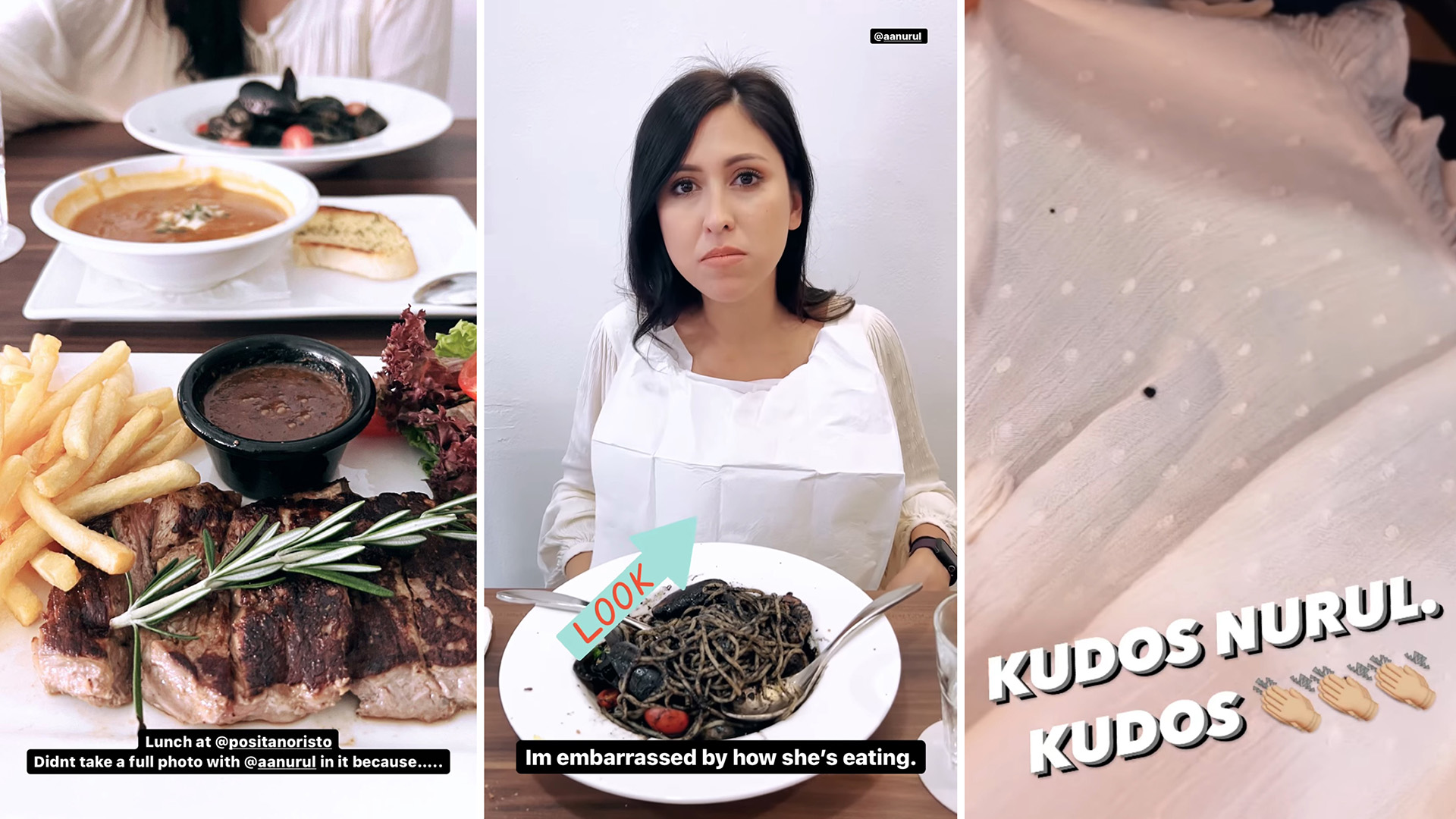 Nurul Aini
What she ate: Squid ink pasta
Yummy factor: Despite donning a white outfit for lunch at Italian restaurant Positano Risto with her husband, Sofian Roslan, Nurul bravely ordered the notoriously-messy squid ink pasta, along with rich lobster bisque and garlic bread. Safe to say, her dress was not spared.. But at least the scrumptious noms made up for it.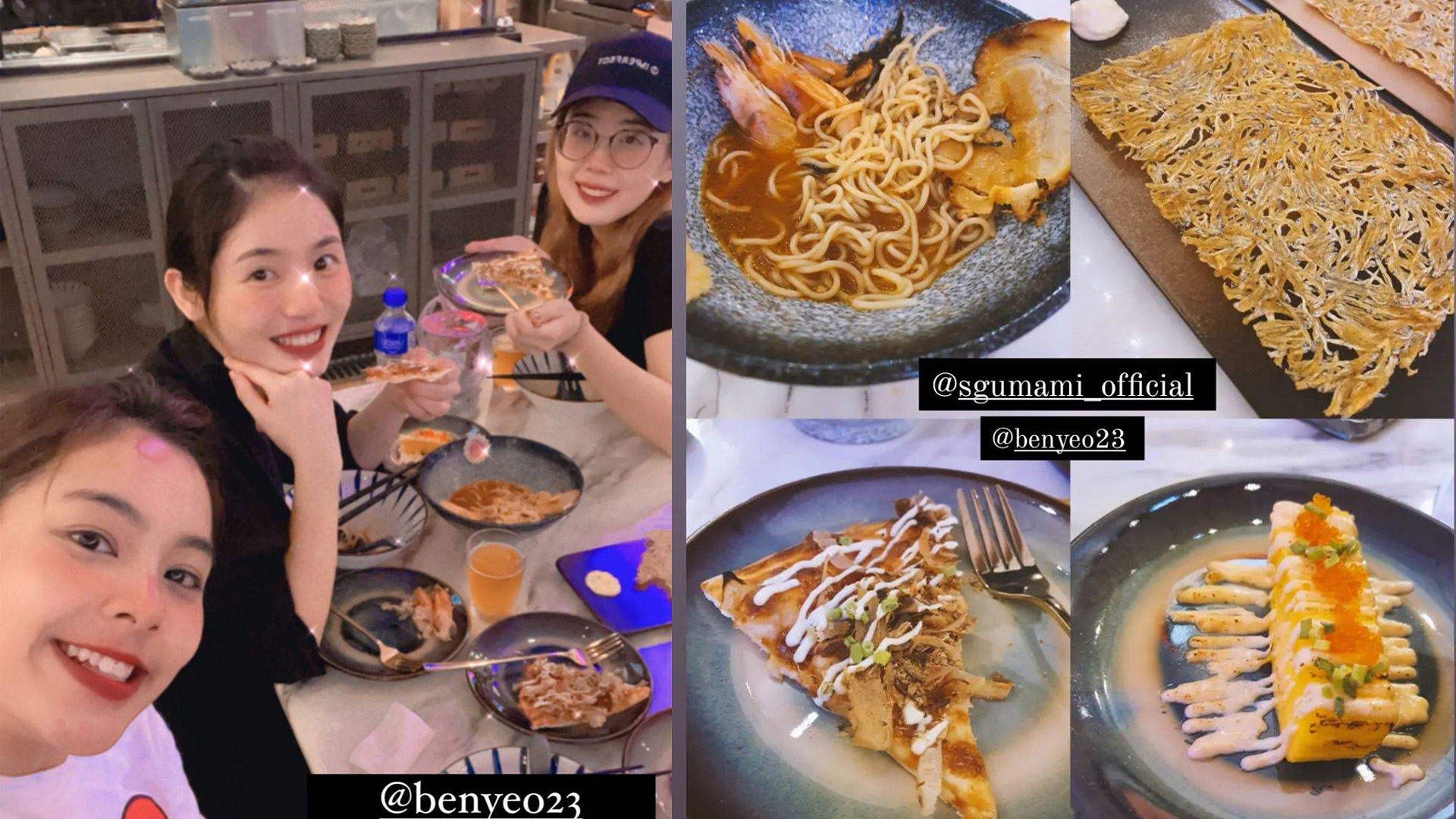 Seow Sin Nee, Gini Chang and Jernelle Oh
What they ate: Fusion hawker eats
Yummy factor: Although Ben Yeo was nowhere in sight when the ladies paid a visit to his beer garden, Playground, that didn't stop them from tucking into the signature eats from his izakaya stall SG Umami. Between the three of them, they polished off slices of fusion pizza, hae mee ramen, small bites like mentaiko tamago, sake lala, and more.
Jean Danker
What she ate: Chicken skewers
Yummy factor: Work is a lot more enjoyable when there's delicious food involved, especially when it's prepped by MasterChef Singapore judge Bjorn Shen — think tender chicken skewers plated with what looks like buttered toast, grilled peppers, green onions and a spritz of lemon.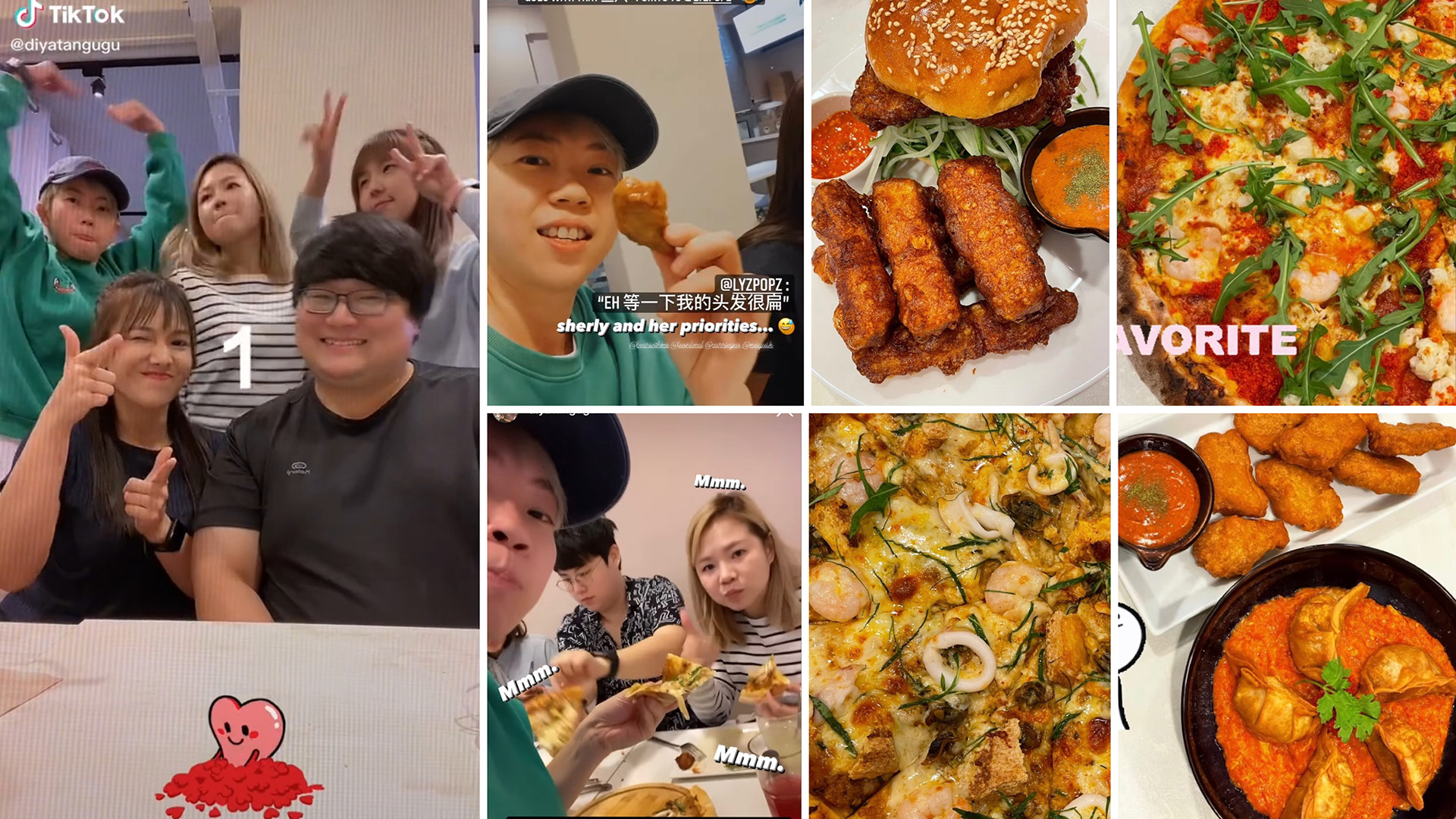 The Freshman's Chen Diya and Carrie Yeo
What they ate: Fusion dishes at Creatr
Yummy factor: Diya and Carrie met up with SPOP WAVE! alumni — champ Gao Mei Gui, Sherly Devonne Ng, and Leon Lim — for a delicious reunion at the latter's cafe Creatr. The host of the night gladly treated his pals to creative eats like meatless nuggets with sambal aioli, ayam penyet burger with tofu and tempeh fries, as well as chilli crab pizza with prawns and juicy tobiko (flying fish roe). What a treat.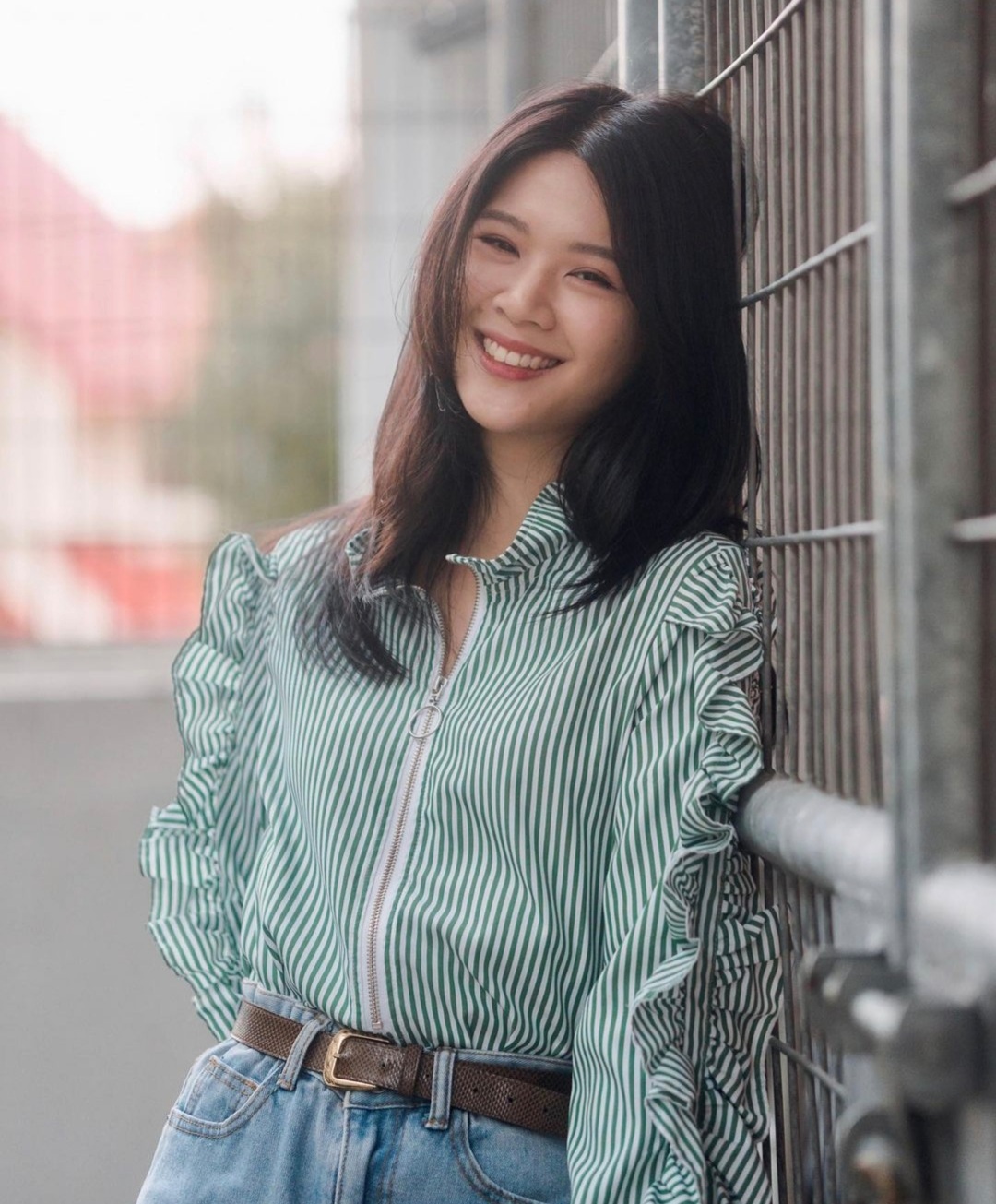 Michelle Wong
What she ate: Ipoh-style zi char
Yummy factor: Michelle didn't think that her takeaway dinner from hawker stall Ipoh Tuck Kee Son would impress, but it sure did. And whilst dishes like the spicy fried meat, moonlight hor fun and hor fun in egg gravy were delish, it was the Hokkien fried bee hoon that had her heart. In fact, she recommends having it with their house-made chilli sauce.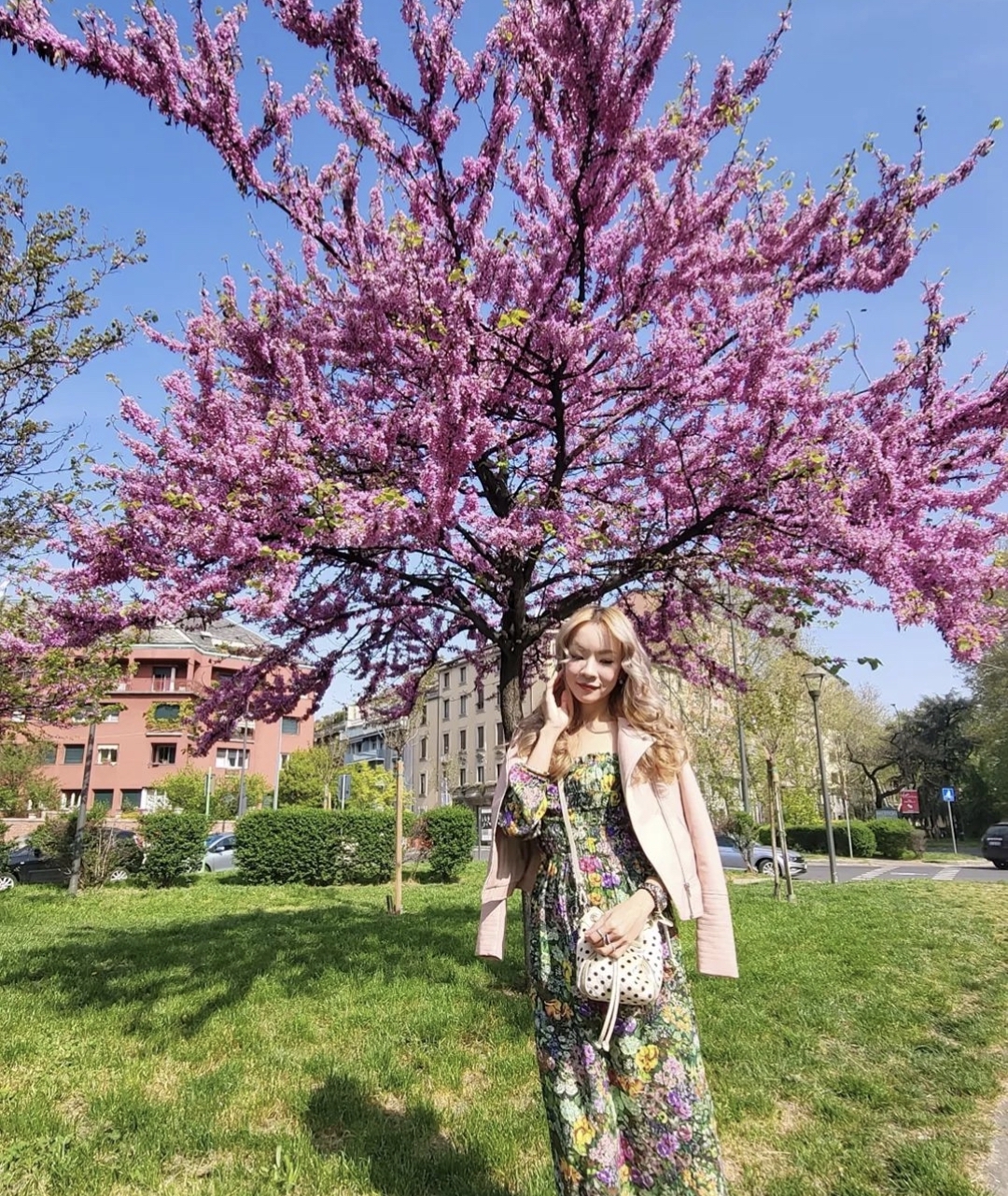 Jade Seah
What she ate: Tasting menu at Paradise Teochew
Yummy factor: Jade took a break from her usual mala xiang guo and bak chor mee to lunch at the Chinese restaurant, and it was a comforting affair. She enjoyed delectable dim sum like deep-fried prawn wrapped in beancurd skin, steamed siew mai and Teochew dumpling, as well as her fave fish maw broth with crab meat and scallops.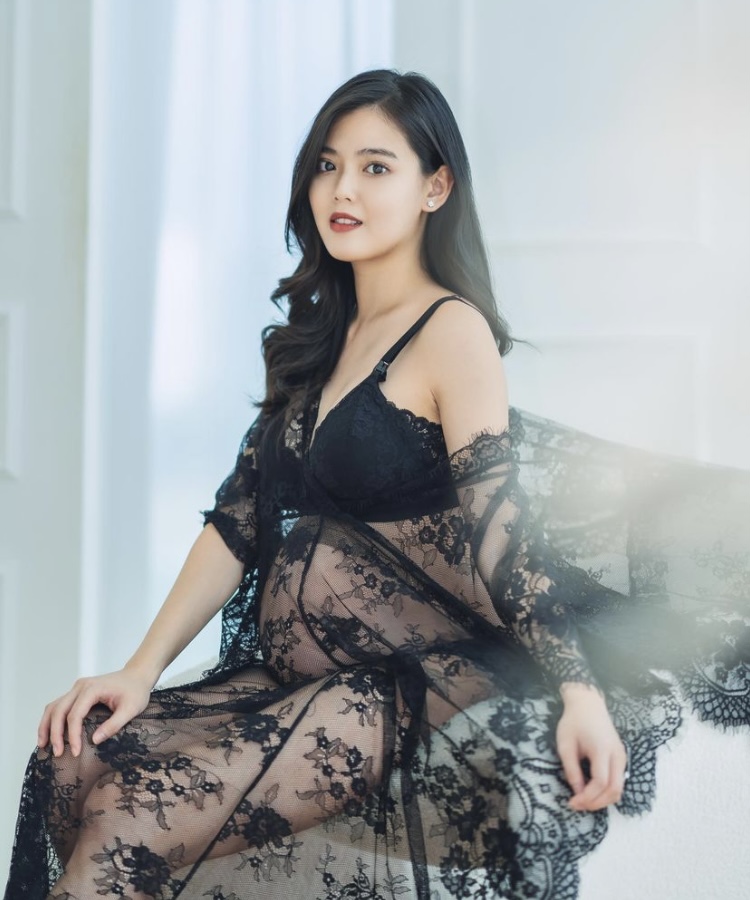 Kimberly Chia
What she ate: Juicy burger
Yummy factor: You can't go wrong with a hearty, sloppy burger and looks like Kimberly agrees. The glowing mum-to-be looks pleased to be tucking into her single-patty burger generously stuffed with melted cheese, pickles and more. And judging by the foil the burger's wrapped in, could it be from American burger joint Five Guys?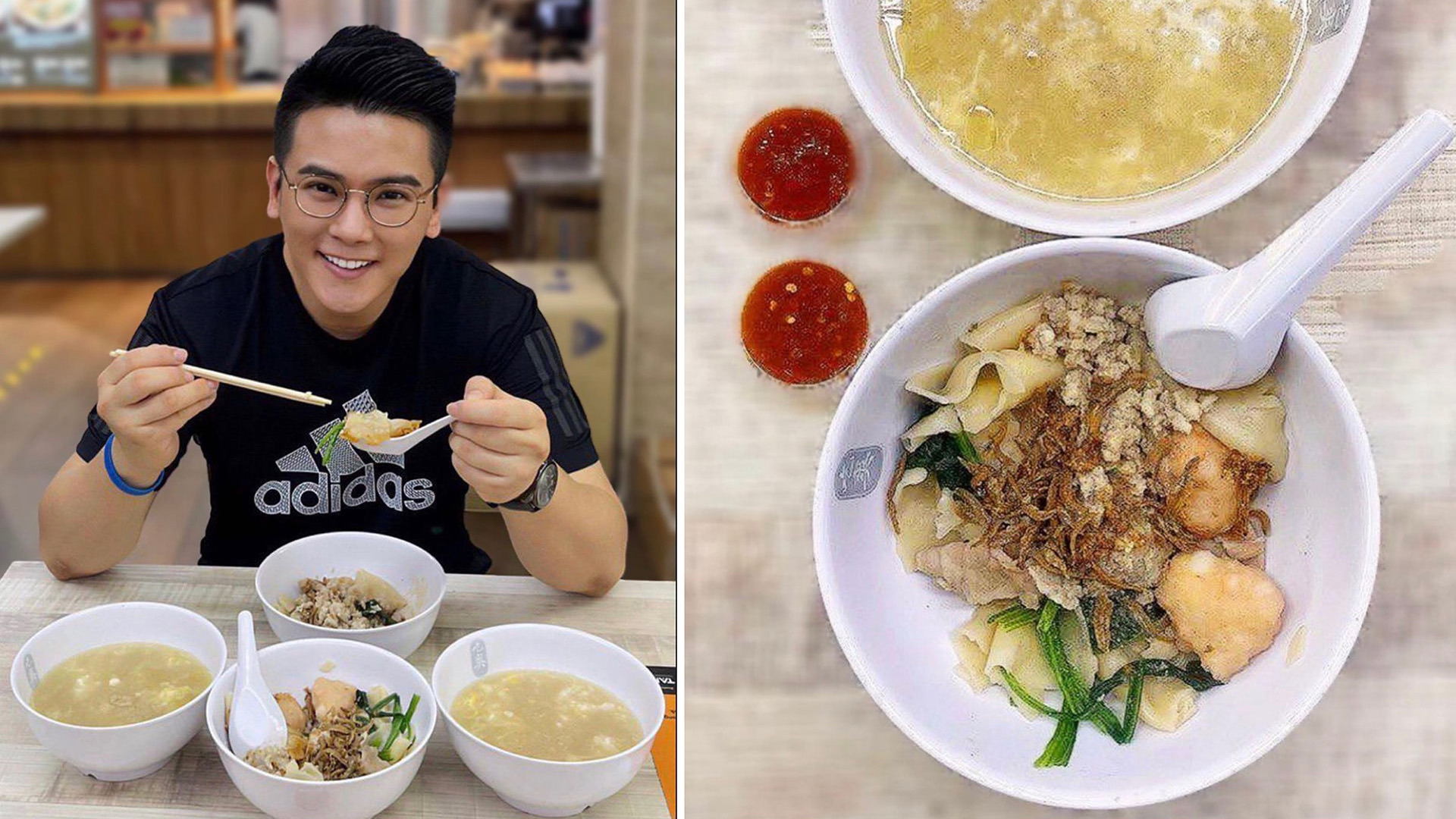 Nick Shen
What he ate: Mee hoon kueh
Yummy factor: A self-professed lover of the noodle dish, Nick satisfied his cravings at MasterChef Singapore finalist Aaron Wong's mee hoon kueh stall Jiak Song, where the QQ kueh is handmade to order and served with minced and sliced pork, a variety of meatballs and topped with crispy ikan bilis. Safe to say, Nick enjoyed his meal and even asked for more of the flavourful egg drop soup.
Apple Hong
What she ate: Pastries
Yummy factor: For Apple, who loves bringing her furkid Toby along to cafes, the dog-friendly Le Matin Patisserie provided the best of both worlds. And as an added bonus, Apple found the pastries and coffee to be surprisingly sublime. She had their signature kouign-amann, as well as the croissant amazake soft serve with croissant cone.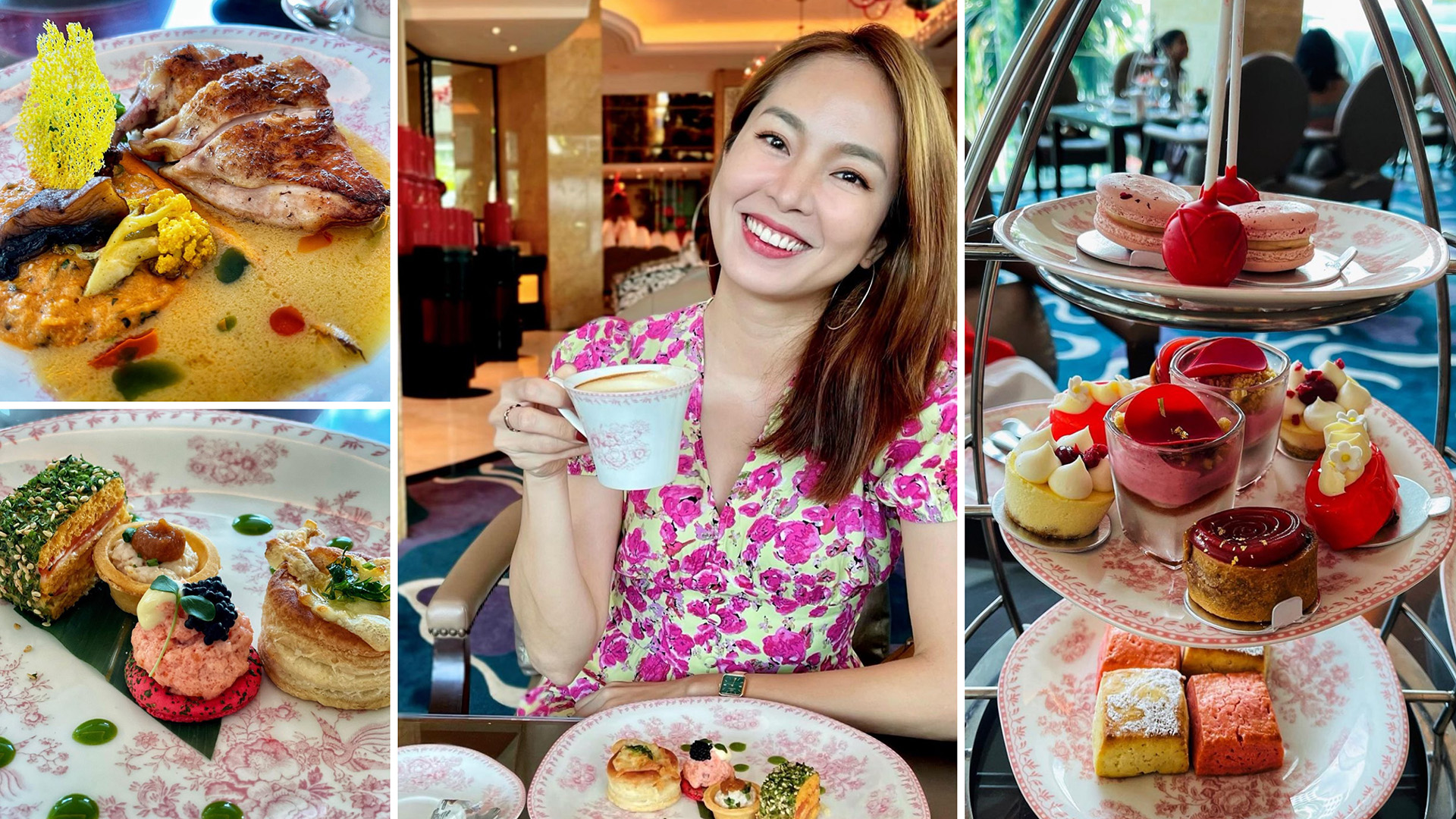 You Yi
What she ate: High tea
Yummy factor: You Yi was a picture of resplendence in her floral frock at Shangri-La's The Rose Veranda, where she lived it up with the high tea set. And we can't help but wonder if she had dressed to match the macarons, cakes and scones on display — the vibrant hues blended in perfectly well with the exquisite creations on the tiered stand for sure.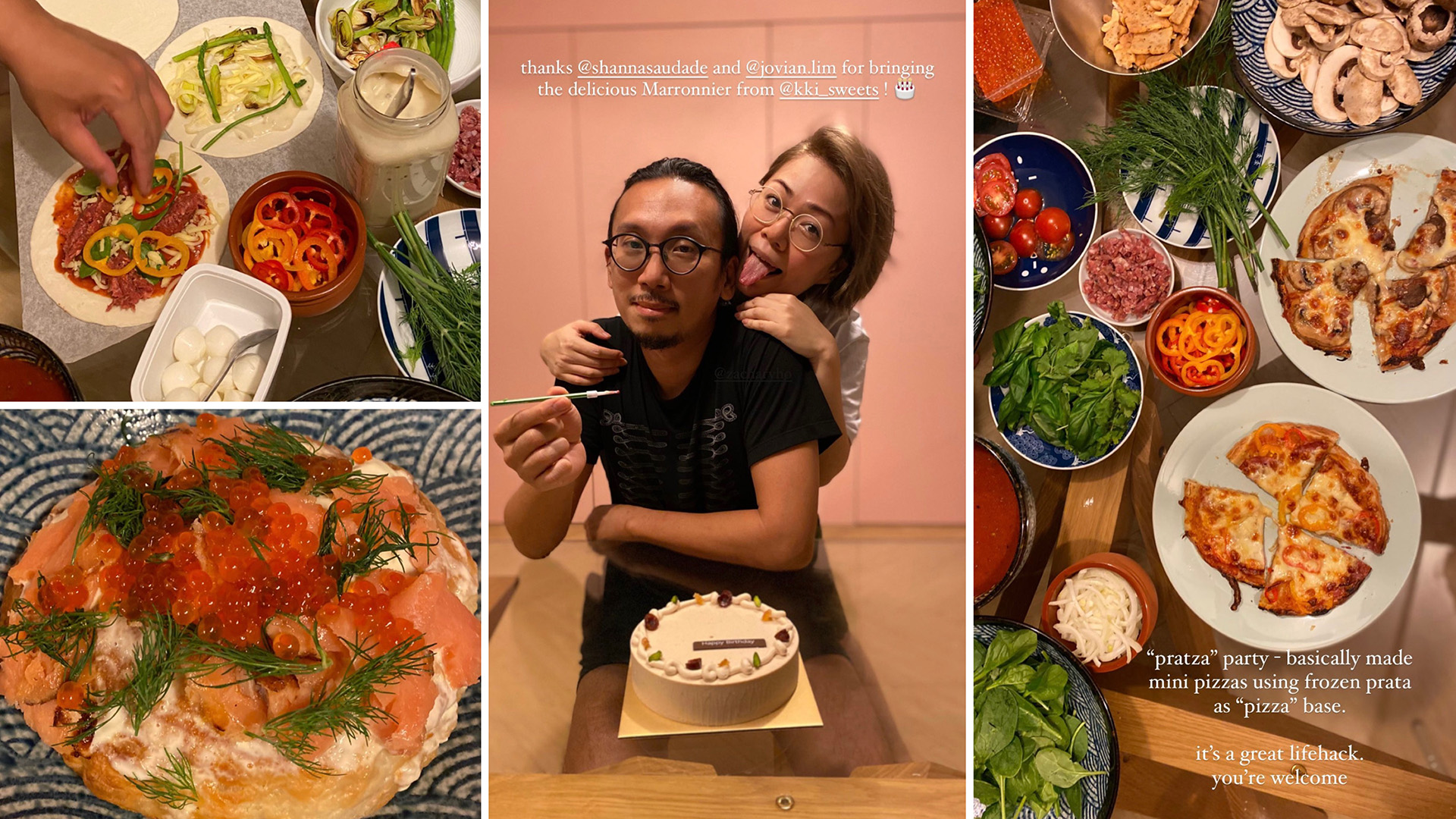 Joanna Dong
What she ate: Pratza
Yummy factor: Joanna celebrated her husband Zachary Ho's birthday with a pratza party — a DIY affair where friends got to create their own pizzas using frozen pratas. Fun fact: the winning flavour of the night was smoked salmon, creme fraiche, dill, and ikura.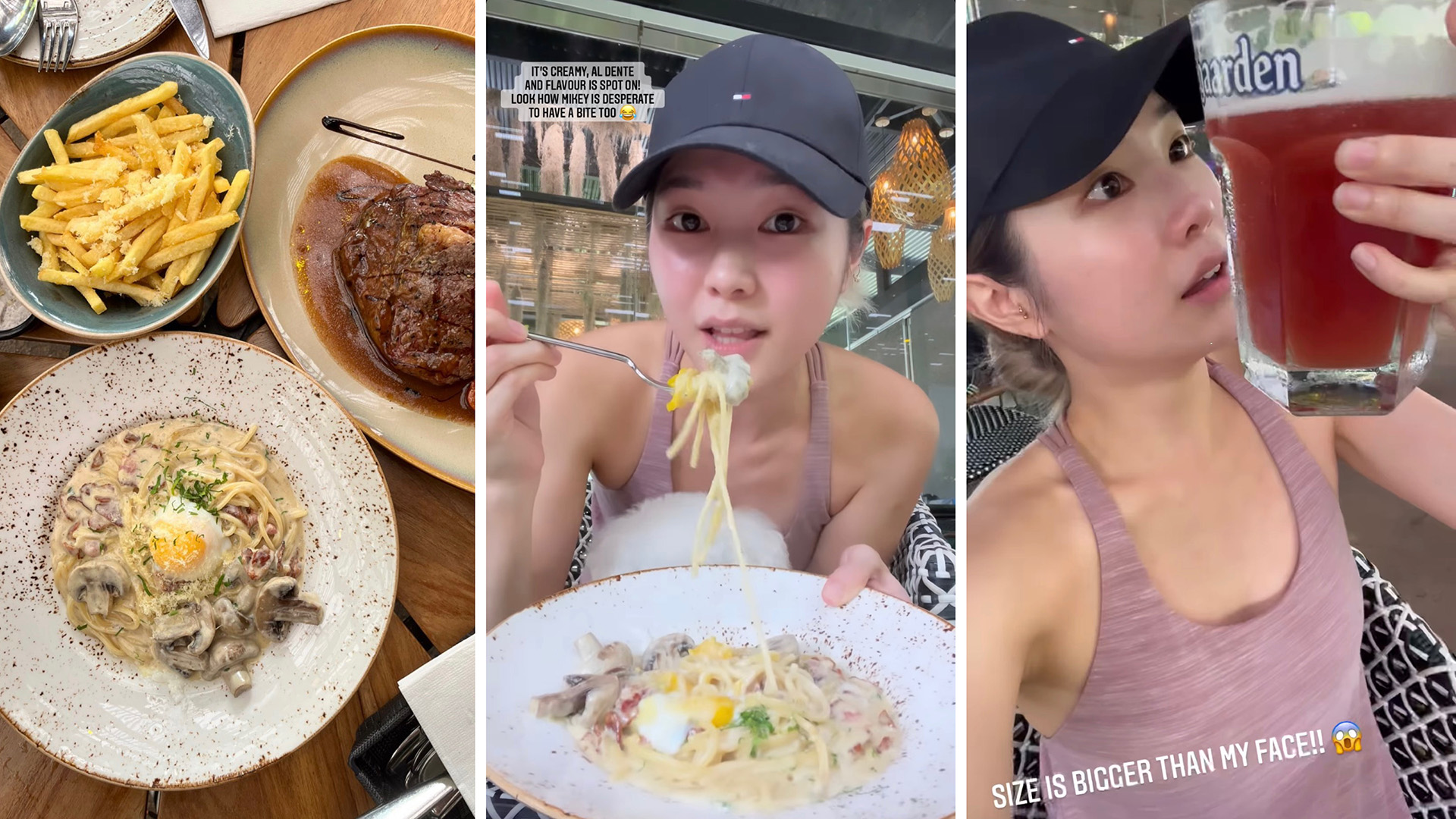 Ferlyn Wong
What she ate: Spanish eats
Yummy factor: Paella is one of Ferlyn's fave dishes, and the seafood paella from Catalan-inspired resto The Great Mischief appears to hit all the right notes with its juicy mussels and prawns. That, plus an excellent cod fish dish and plenty of desserts like churros and panna cotta, surely made for a superb meal.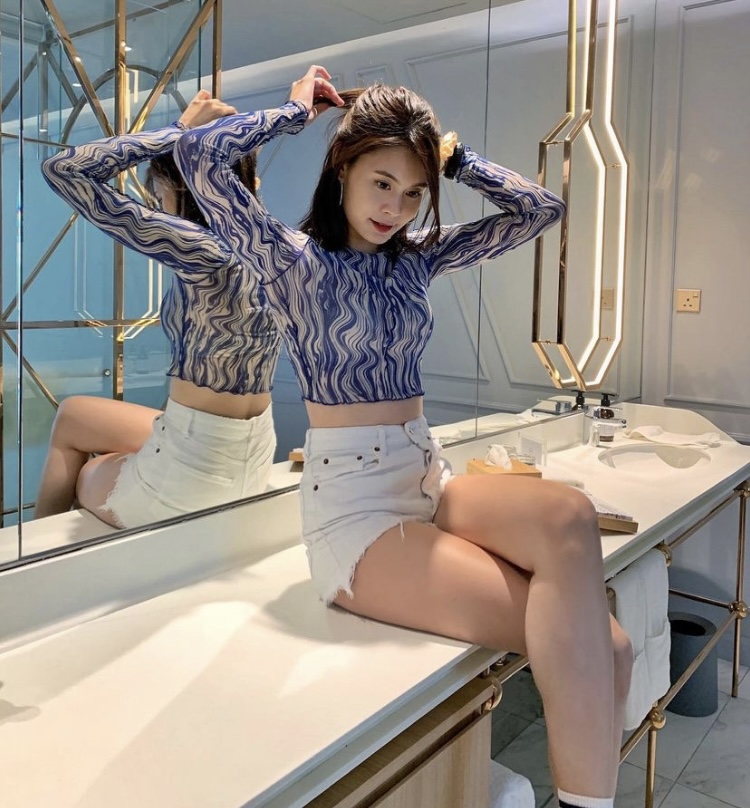 Denise Camillia Tan
What she ate: Indonesian cuisine
Yummy factor: Before departing for Singapore, Denise treated her family to a meal at Dancing Fish restaurant in Kuala Lumpur, where they indulged in the namesake fried dancing fish, as well as Indonesian delights like tauhu telur, ayam panggang, and udang sambal petai.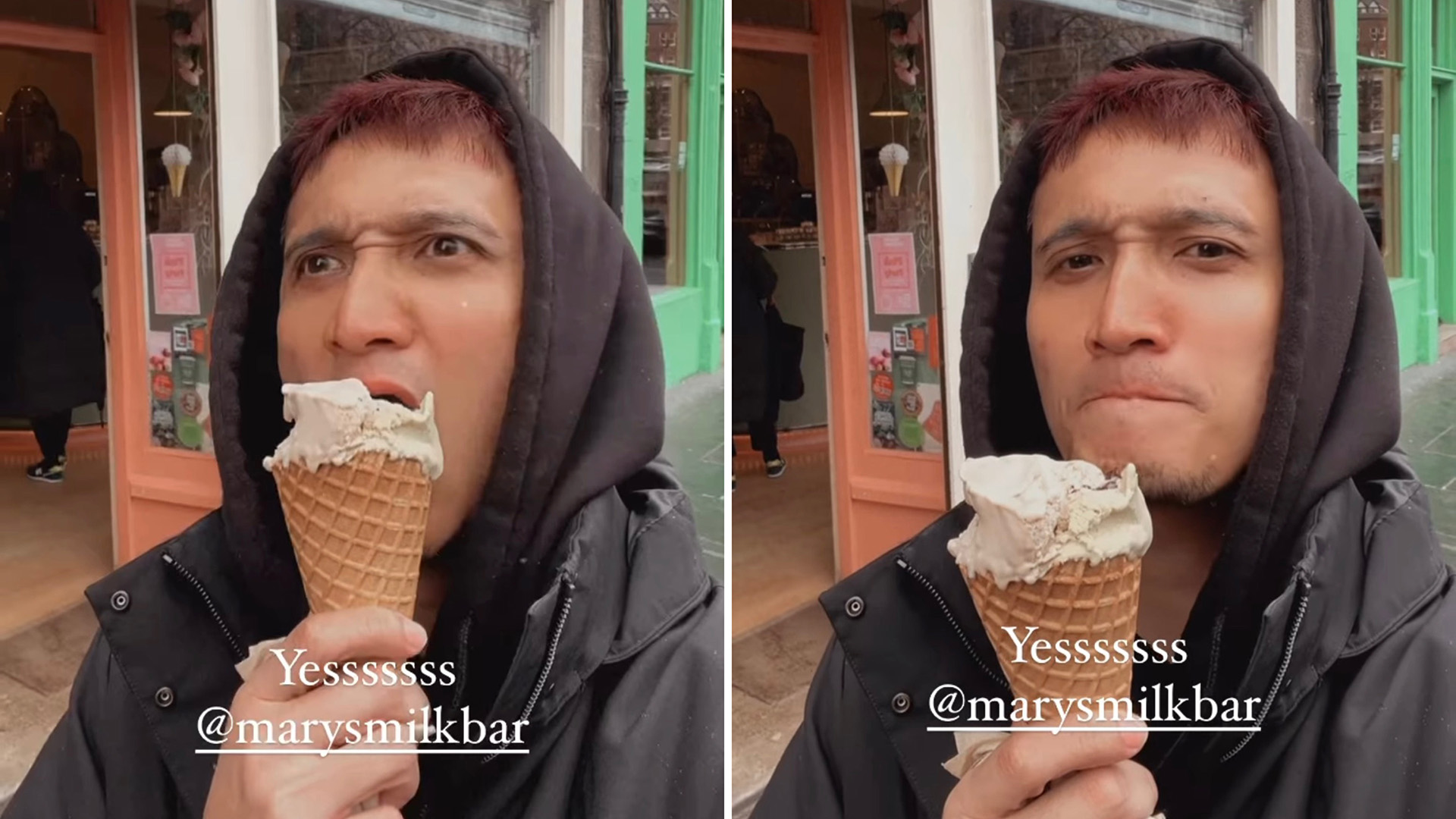 Fauzie Laily
What he ate: Fresh gelato
Yummy factor: Never mind the chilly temperatures in Edinburgh, nothing's stopping Fauzie from having his double-scoop gelato cone from retro ice cream parlour Mary's Milk Bar. Plus, enjoying an ice-cold treat in pre-spring weather is a rather shiok affair.