George Lam Told His Infinity And Beyond 'Son' Mike Tsang That He Wouldn't Be Able To Recognise Him Without His Iconic Afro
We speak to Mike Tsang, the breakout star of singing show Infinity And Beyond, about working with music legends like George Lam, Sally Yeh and Coco Lee. 
Mango TV's Infinity and Beyond is one of the most popular music shows now, all thanks to a) the many classic Cantonese earworms that are performed every week, and b) its impressive cast of singers, including Hacken Lee,  Miriam Yeung, George Lam, Sally Yeh, and Coco Lee.
The show also features some of Hongkong's rising stars, such as Mike Tsang (曾比特), 28, whose popularity skyrocketed after performing 'Bicycle' with music legend George, 74.
'Bicycle' is a song, originally performed by Eason Chan, that talks about the relationship between a father and his young child. 
When Mike revealed that his own father had passed away when he was still a kid, George promised to give the young singer a hug after their performance.
And so he did, moving the audience, as well as Sally and Miriam, to tears.
Since then, George and Mike have been nicknamed "father-and-son" by not just the other singers on the show, but netizens as well.
And according to Mike, whom 8days.sg recently spoke to over Zoom, everyone actually has Hacken to thank for making that unforgettable collaboration happen.
8DAYS: Since your performance of 'Bicycle' on the show, everyone's been referring to George Lam and you as "father and son". How do you feel about that?
MIKE TSANG: Definitely very happy because he's such a well-respected senior and I feel very blessed to have a chance to collaborate with him (laughs). I've learned a lot during this entire process and he's also shared his experiences with me. I think I've grown a lot [as a performer] after working with him.
How did the collaboration come about?
Initially I invited another singer, Mao Bu Yi, to sing this song with me because I felt our voices would go very well together. But we decided that visually, it would look better if there was a significant age gap between the singers 'cos it would then look like a conversation between a dad and his kid. 
I think it was Hacken Gor who pointed out that Lam Gor's (George) hairstyle is quite similar to mine and that we kinda look alike. That's how the whole "father-son duo" was created. (Laughs)
Was it stressful working with a legend like George Lam?
Not at all! (laughs) He's a super nice person and he's very adorable. I was already sporting an afro when I first met him, so when I showed him a picture of me without one and he got a shock. (Laughs) He was like "Woah! That's totally not you!" His expression was hilarious. 
He said he wouldn't recognise me 'cos I look completely different [without my afro]. He also asked me — it was winter when we first met — if my afro could keep me warm and I told him "Not bad, it traps heat quite well" (laughs).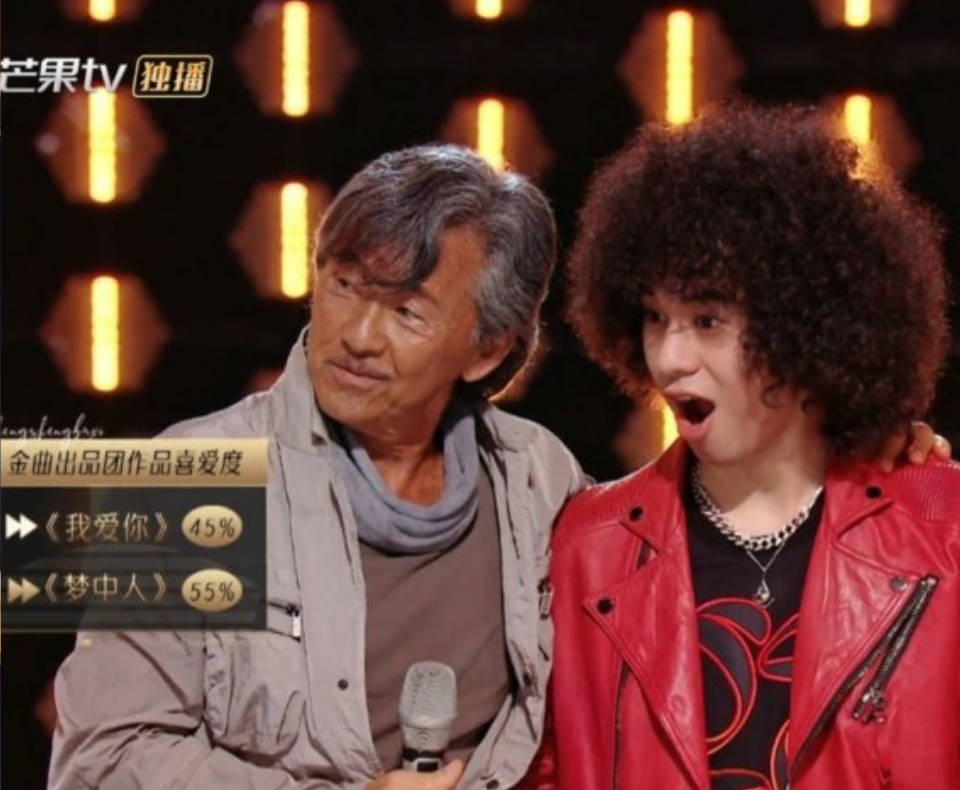 They do look kinda like father and son, don't they?
Do you guys still hang out?
Of course! I just had breakfast with him yesterday... at 6.30am in the morning. I hope I would get the chance to [visit his home] one day! (Laughs) He and his wife [Sally Yeh] are both really nice and adorable, and I always feel very happy talking to them. 
In the beginning we were more cautious 'cos we barely knew each other, but now we're like a family. 
Even Sally and Miriam were crying too
Sally and Miriam both cried after you and George performed, did they say anything to you after that?
Yes, Sally Jie told me she does not shed a tear easily but the performance really moved her. However, Miriam has been voted as the person who cries the most [on the show]. (Laughs)
Nevertheless, they both heard my personal story and Lam Gor's too. So they could really feel what we were trying to bring across in the song, and that made me really touched as well.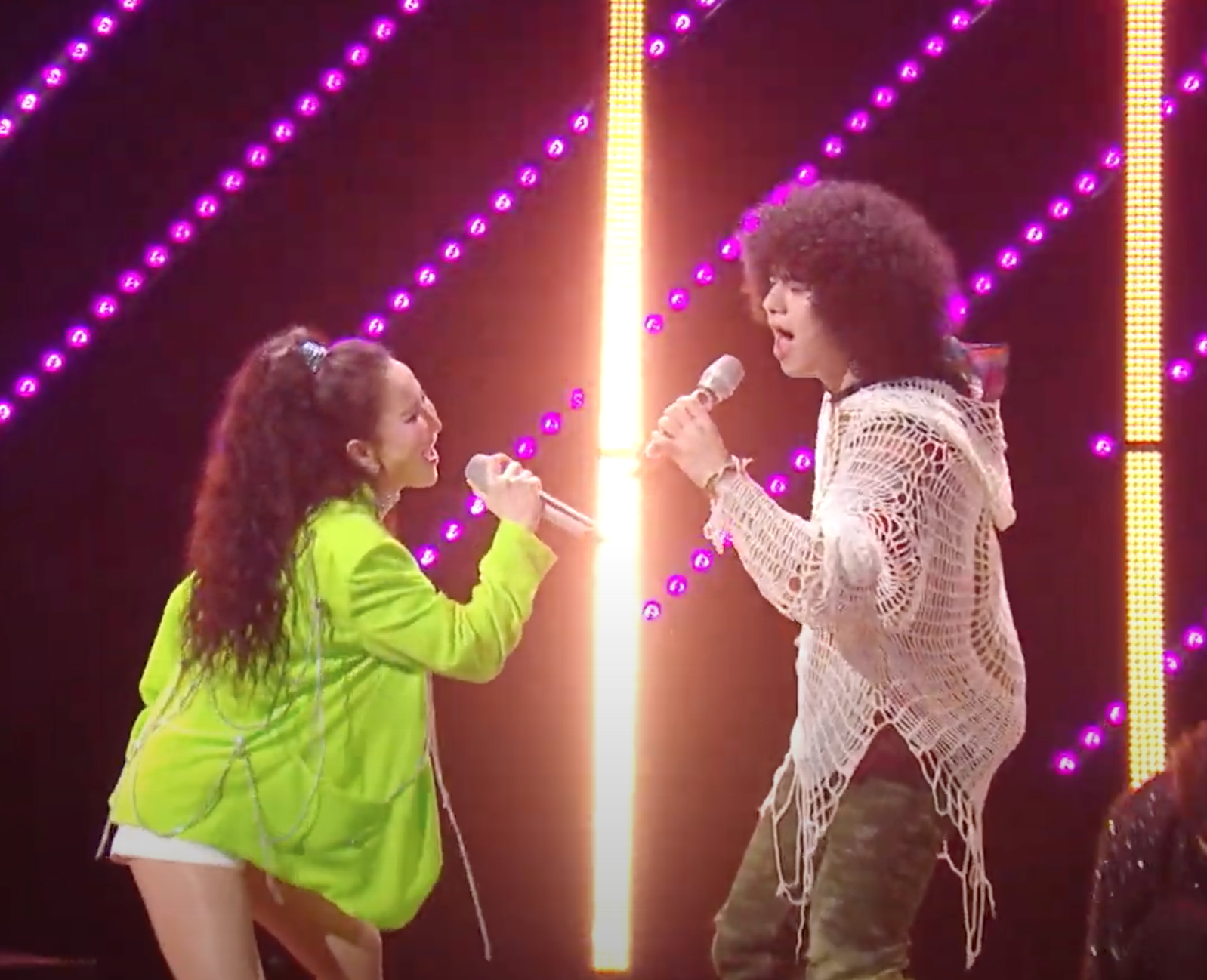 He also performed Leslie Cheung's hit song Monica with Coco Lee
You also performed with Coco Lee. So is she as, um, exuberant as she is on stage?
(Laughs) From the moment I met her, she was very lively and bubbly. I've been wanting to work with her since the beginning and I even told her at the start: "Coco Jie I want to be in your team!" but we didn't have the chance [until later]. 
Off stage, she's also always full of energy and she's basically like a sister to me now. I think she's about 200 times more energetic than I am. She can talk non-stop and does not stop moving [when we're chatting]. When I'm next to her I look so lifeless in comparison. (laughs)
She's exactly like [the Coco] you see on stage. Her cheerfulness is very infectious. Wherever she goes, the place just becomes really joyous.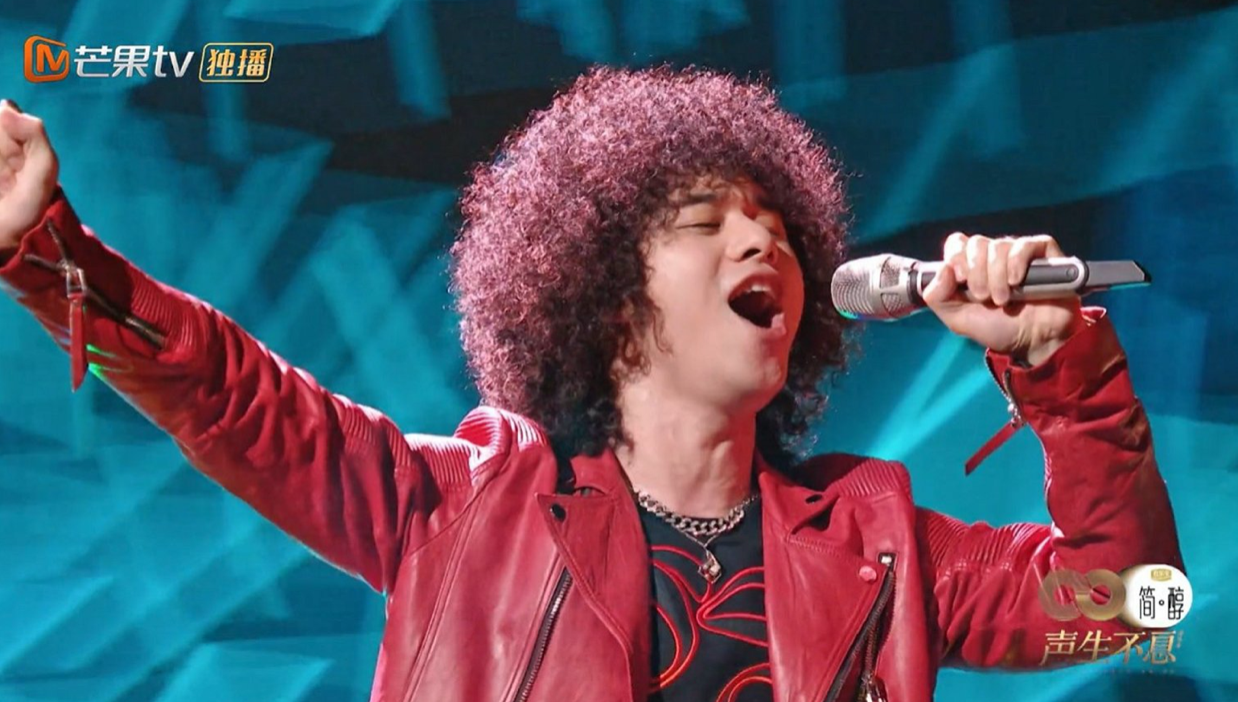 Mike has definitely gained a lot of new fans 'cos of the show
So how has Infinity and Beyond changed your life?
I've gained a lot from this show! I feel like I have 15 new family members now. At first some of us didn't know each other at all, but now we even hang out in private and would go out for meals. 
It's also the first time I'm participating in such a long production, and there are cameras filming me even when I'm doing nothing (laughs). Despite that, my experience with everyone was very natural and harmonious. Now that the show is coming to an end, I'm really quite sad 'cos we've spent so much time together and we absolutely enjoyed ourselves! 
Do more people recognise you on the streets now?
Not really (laughs). Maybe it's because my hair is different in real life (laughs) so people don't know who I am. It's still an afro but it looks more like a mop — collapsed and flat (laughs).
Speaking of your hair, you mentioned before that your afro happened by chance when you were on singing competition King Maker II. And now you're known for it. Have you ever considered changing it? 
I've thought about it 'cos I'm worried that I would lose my hair since I have to keep perming it (laughs). I'm worried that 10 years from now, I won't have much hair left. But I do wonder what hairstyle I could have.
Maybe I'd go to the other extreme. Now I have an afro, so maybe I should consider going bald? (laughs). Or maybe I can straighten it. I've never imagined how I would look with straight hair (laughs).
Have you seen people copying your hairstyle after the show?
Actually yes! (Laughs) Previously, I realised that suddenly quite a number of people in my team started having afros too. 
Now, people around me also started perming their hair. It's not to the extent where they have an afro but it's definitely curly. Seems like everyone's curious about how they would look with an afro (laughs). 
Photos: Mike Tsang/Instagram, Infinity and Beyond
You can catch all episodes of Infinity and Beyond here on meWATCH.