Gillian Chung Was Once Detained At A Airport In Germany 'Cos She Was Too Pretty
According to the Hong Kong star, airport authorities thought she was in the country to do "illegal things".
Gillian Chung, 41, has been known for her beauty since debuting in 2001 as one half of Cantopop duo Twins, alongside Charlene Choi.
The Hong Kong star is acknowledged by many to have "no bad angles" when it comes to appearing in front of the camera. 
The airport authorities thought that Gillian and her friend were up to no good
During a recent appearance on variety show Promise For You (星星的约定), Gillian was asked about her most memorable travel experience.
She then revealed that once, while she was en route to Belgium for a friend's wedding and had a layover in Germany, she was detained by airport authorities for being, well, too pretty.

No, really.
Back then, Gillian was travelling with another female friend, and according to her, they were stopped and detained 'cos they were "young and pretty" and the authorities thought that they were heading to Belgium "to do illegal things".
Gillian didn't elaborate on what "illegal things" meant, but we think it would be pretty easy to connect the dots here.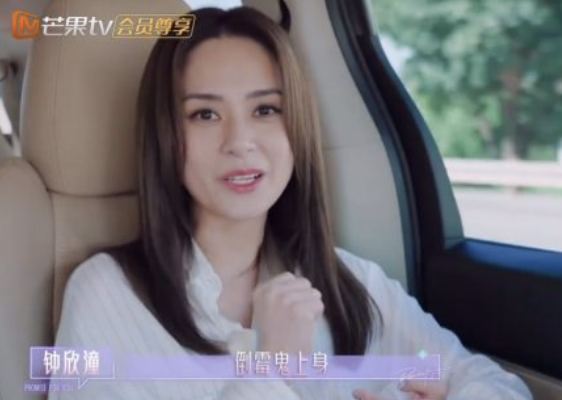 Gillian blames it on her bad luck for something like that to happen to her
Gillian then tried to explain that she was a celebrity and that they had money. But it was all in vain. The authorities continued to carry out detailed checks on them, which took quite some time.
"We were rushing for our flight, and had no access to food, rooms, or flights, and yet we were detained. We were really super unlucky," she laughed as she recalled the incident.
Photos: Gillian Chung/ Weibo, Sinchew News
You can watch the clip of Gillian talking about the incident below.