GM Turned Prawn Mee Hawker Says Biz Untenable; Feels Guilty He Had To Stop Son's PSLE Tuition Classes
"This year, we didn't get new clothes, school shoes or stationery for the kids. My wife had to rejoin the workforce after not working for the past ten years," says the hawker behind halal stall Yummy Raja, which will be closing by month's end.
Prawn mee hawker Nick Cheng, 40, was initially happy when the government announced the easing of border and community safety measures in March this year. "I thought business would get better [as people would dine out more at hawker centres] but it was the opposite. People started going to cafes and restaurants more or travelling instead," he tells us over the phone.

His halal-certified stall Yummy Raja, which opened last November, is located at Sengkang and mainly serves a younger customer base of "people in their twenties and thirties, as well as young families". The hawker cooks everything on the stall's eight-item menu, which includes prawn noodles and turmeric rice sets, while a Muslim stall assistant takes orders.

Since April, Nick saw his number of customers plummet by as much as 50 per cent. "Every time there's a long weekend, my business won't do well that month. I assume it's because the families are travelling or they're not eating out as much after spending on their holidays," he laments.
Closing his stall after nearly a year
Nick will be closing Yummy Raja permanently on September 30. Before he became a hawker, Nick was general manager at a local dim sum chain. He also used to be operations manager of the Select Group, which operates restaurants like Peach Garden and Texas Chicken. When he switched to the hawker trade after being retrenched, there were plans to turn his halal prawn mee stall into a chain. Corporate speak seeped into our conversation as he talked about his upcoming stall closure. 

"There were many factors that contributed to my decision, but the main reason is because I hardly break even every month now," he says. "[Sales have been] quite miserable, we only sell about 50 bowls of prawn noodles now." Before April, the stall sold an average of 100 bowls of noodles daily.

"Other factors include rising raw material costs, unstable pandemic situations and macro trading area competition [from other hawker centres]. Although Yummy Raja has been growing steadily, the pace is not convincing enough to pull through with my sole capacity."

Despite being mentally prepared for a humbler salary compared to his previous high-flying job, Nick tells us his take-home pay has been even lower than expected (he declines to share the amount). "It's a very low allowance, I wouldn't even call it a salary," he states.
Feels "guilty" towards family
The slim earnings have impacted his family life, too. "I feel guilty for the lifestyle changes that my family faced over the past year," says the hawker, who is married with two children. "My son is taking the PSLE this year but I had to stop all his tuition classes because I couldn't afford them. We also stopped having family outings – we used to go out every weekend – and birthday celebrations. This year, we didn't get new clothes, school shoes or stationery for the kids. My wife had to rejoin the workforce after not working for the past ten years."
Impacted by rising costs & new competition
Nick was also frustrated by sudden price hikes by food suppliers. "I've had chicken suppliers who raised prices without notice. [During Malaysia's chicken supply shortage] they will take advantage of the situation and just say it's like that everywhere. These price hikes have been happening too often and I have no say [in the situation]. I can't be increasing my prices to my customers every month either," he shares.

The hawker reckons competition from the new Fernvale Hawker Centre at Sengkang West also contributed to the drop in footfall. "I've felt the impact since it opened in [late] July. There's an upcoming hawker centre at One Punggol that's projected to open soon too."

"Some of the more established tenants [at the kopitiam where his stall is located] like the chicken rice and satay stalls have their regular crowd and are still doing well. My current customer base is not substantial enough to overcome [these obstacles]," he says. After considering these factors, the hawker concluded that "letting go could be a wise decision". Nick shares that he has invested about $40K into the business.

One can't help but admire the tenacity of new hawkers who try their best to stay afloat when they're up against so many odds in today's F&B landscape.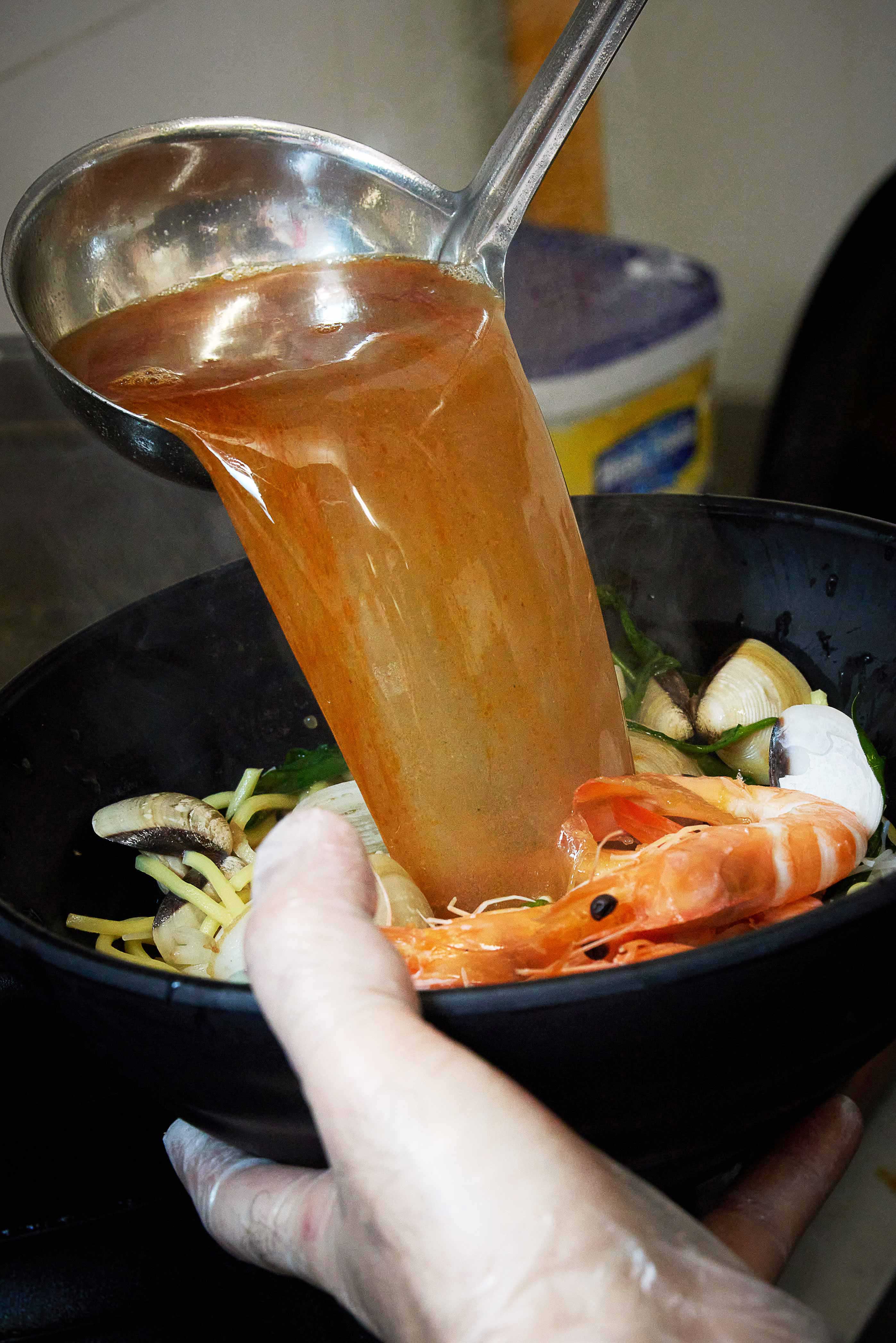 "Very hard to let go"
Nick tells us he is not considering a relocation at the moment. "I need to rest for a while before thinking of what's next," he says. As Yummy Raja is open daily, the hawker has hardly taken a break since he opened the stall last November. In the meantime, the hawker is open to partnership opportunities – he's currently in talks with two investors who expressed interest in an acquisition. He says he has no asking price in mind.

He has not shared the news of the impending closure with his customers yet. "Although sales have dropped, my regulars are still very supportive and they always give me encouragement and wish my business well. This is the part that I find very hard to let go of," he confesses.

Despite the setbacks, Nick does not regret embarking on his hawker journey. "Although it's a failed story, it's been a good experience. Throughout the past year, I've gained a deeper understanding of how to run a business. I'm thankful to my staff and customers for supporting Yummy Raja."

Looking ahead, Nick is not ruling out a return to a corporate career in F&B. "If I don't have to take a very big pay cut, I may remain in the industry. Alternatively, I'm also prepared to do something completely different where I can contribute to society, like in home care services."

Yummy Raja is at stall 56, Kopitiam Square, 10 Sengkang Square, S544829. Open daily 8am-9pm. Last day of operations Sept 30. Facebook. Instagram.
No part of this story or photos can be reproduced without permission from 
8days.sg
.
Photos: Kelvin Chia