Here's Christopher Lee As A Virtual Character For A New Mobile MMORPG Game
The actor is looking super cool as the celeb ambassador for the upcoming Jian Xia Qing Yuan R.
Christopher Lee, 50, is now the celeb ambassador for upcoming mobile MMORPG game, Jian Xia Qing Yuan R (剑侠情缘R).
The game is set to be released in Singapore and Malaysia on January 5.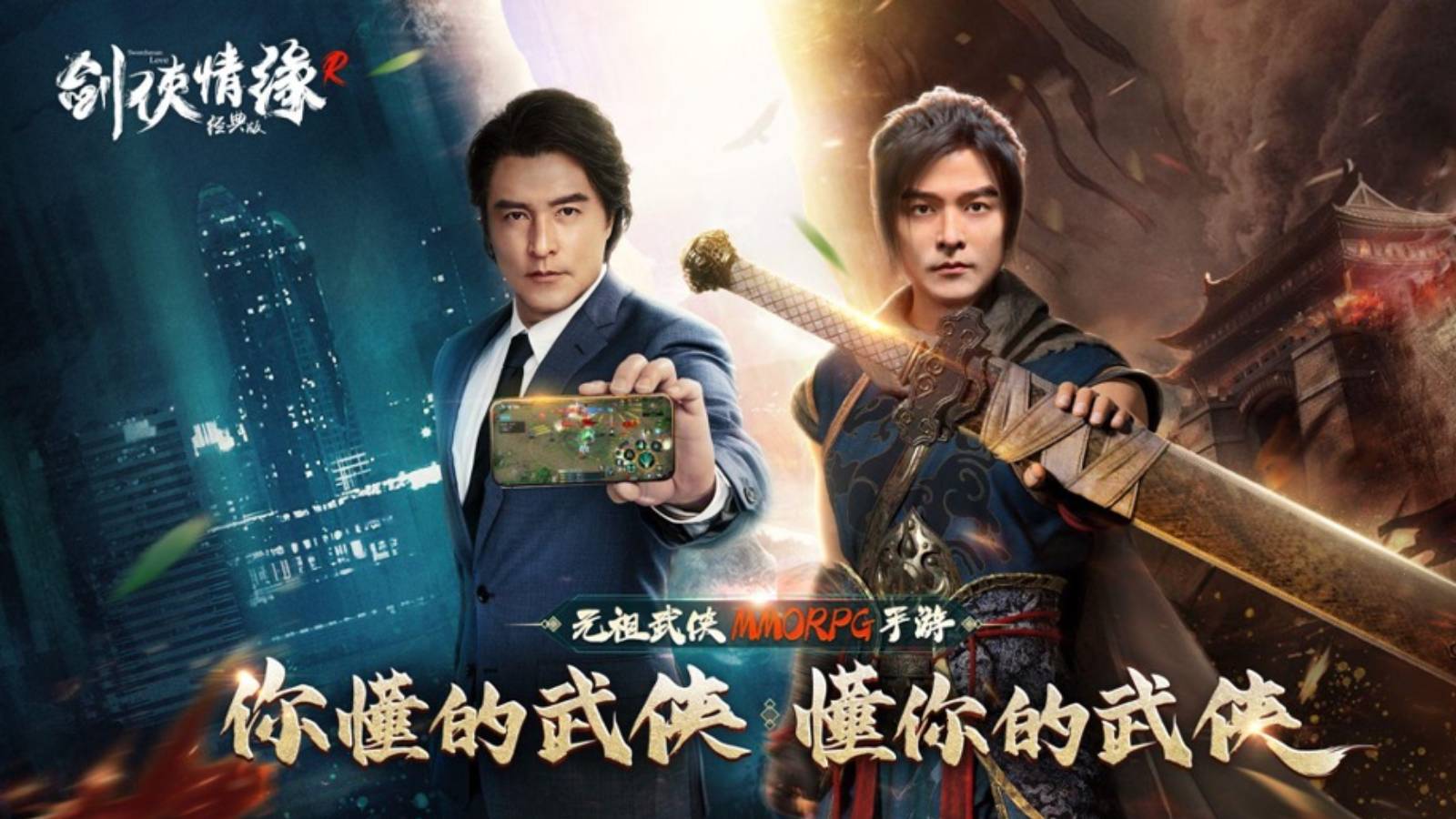 That's virtual Chris on the right
According to an online press release, the game is essentially a mobile remake of the 2003 online PC game, Jian Xia Qing Yuan, or Swordsman Love. It has already been released in Vietnam, China, and Taiwan.
To promote the wuxia game, the developers created a virtual 3D rendering of Chris dressed like an in-game character.

Is it just us, or does virtual Chris remind you just a little of the actor as Yang Guo in the 1998 Mediacorp period drama Return of the Condor Heroes?

And also, virtual Chris kinda looks a little like Ekin Cheng.
(From left:) Na Dou, Vivian Hsu and Vincent Zhao are the game's other celeb ambassadors
While Chris is the game's celeb ambassador for Singapore and Malaysia, martial arts legend Vincent Zhao, 49, is the celeb face for China. On the other hand, Taiwan's reps are Na Dou, 40, and Vivian Hsu, 46.
Fancy a sword fight?
The developers also animated Chris' virtual persona for their promotional videos.

Check out his swordsmanship.
Looking cool, Chris
Photos: 剑侠情缘R/Facebook