"Heritage" Gelato Parlour Serves Nostalgic Flavours Like Haw Flakes & Lemon Puff Inspired By Khong Guan's Biscuits
Days of Elijah Gelato is opened by a former landscape architect who "wanted to preserve memories of the '70s and '80s, especially sweet treats that older folks grew up with".
After going through a "midlife crisis", 42-year-old Elijah Tan quit his job as a landscape architect to open a cosy 12-seat gelato parlour on Owen Road in Little India.
The days of designing a building's outdoor areas like ponds and pavilions are now replaced by churning gelato in flavours like pulut hitam and haw flakes (those petite pink discs made from hawthorn berries we used to sneak into class as kids). Two-month-old parlour Days of Elijah Gelato – named for a song title that includes the towkay's moniker – also serves crowd-pleasers like cookies & cream or dark chocolate sorbet. It's open till 11pm daily and midnight on Fridays and Saturdays.
No part of this story or photos can be reproduced without permission from 8days.sg.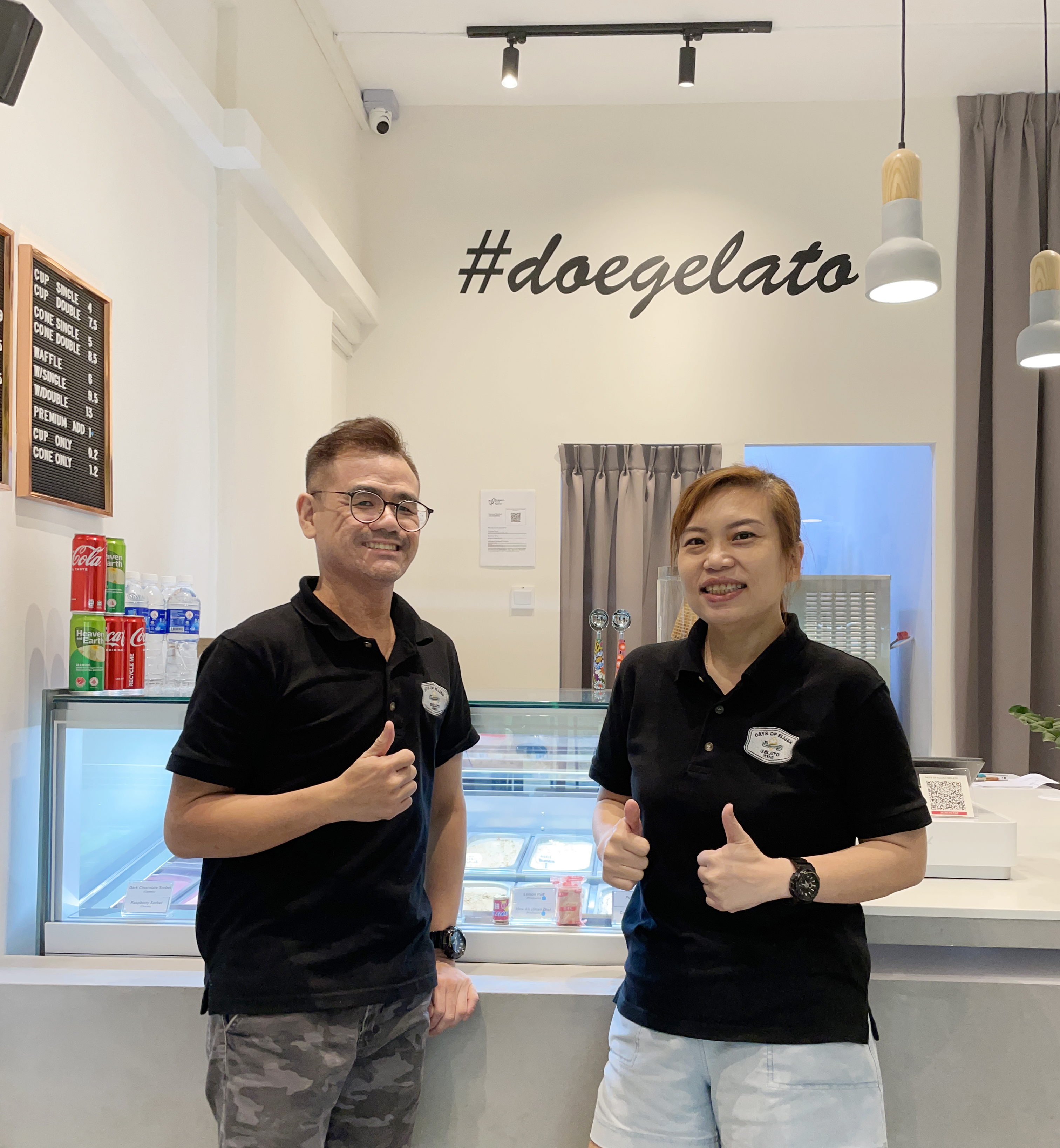 Started Days of Elijah Gelato due to "midlife crisis"
"They call it a midlife crisis. When you hit a point in your career, you ask yourself if you should carry on and stay in your comfort zone, or do you want to find a new challenge? I decided to go for a new challenge," the bachelor tells 8days.sg. 
He briefly considered opening a design-related firm, but ultimately chose to focus on F&B – specifically, gelato – after attending a "five-day gelato crash course" at At-Sunrice GlobalChef Academy while exploring his options. He roped in his ex-colleague and business partner Jennie Lee, 48, who kept her day job as an administrative manager at his old firm but pops by in the evenings. "Jennie and I have always loved gelato, but our passion and curiosity grew even more after we attended the course. The unlimited creative ways of mixing ingredients together to create special flavours made me want to keep exploring [gelato-making]," he says.
Being his own boss also gives him more creative control. He declares: "As a landscape architect, we do up designs – but not every design will be approved. Clients will say 'I don't like this and that, can you change this to what I like'. But as a business owner, you are the owner, creator and architect. It's free play to do whatever I want." 
But entrepreneurship is not for everyone. Elijah says, "If I said I have no worries, that would be bluffing you. I'm leaving a job of more than 15 years with an estimated salary of at least $5K. There is a lot of uncertainty and fear as I have no F&B background. But luckily there are people to help me along the way."
Began as home-based business
After quitting his job last February, he started practicing at home with a mini Cuisinart ice cream maker. After a few months' practice, he started Days of Elijah Gelato from home in July. "It was mainly to hone my gelato-making skills, as it's quite difficult to earn a sustainable salary with a gelato home-based business," Elijah adds.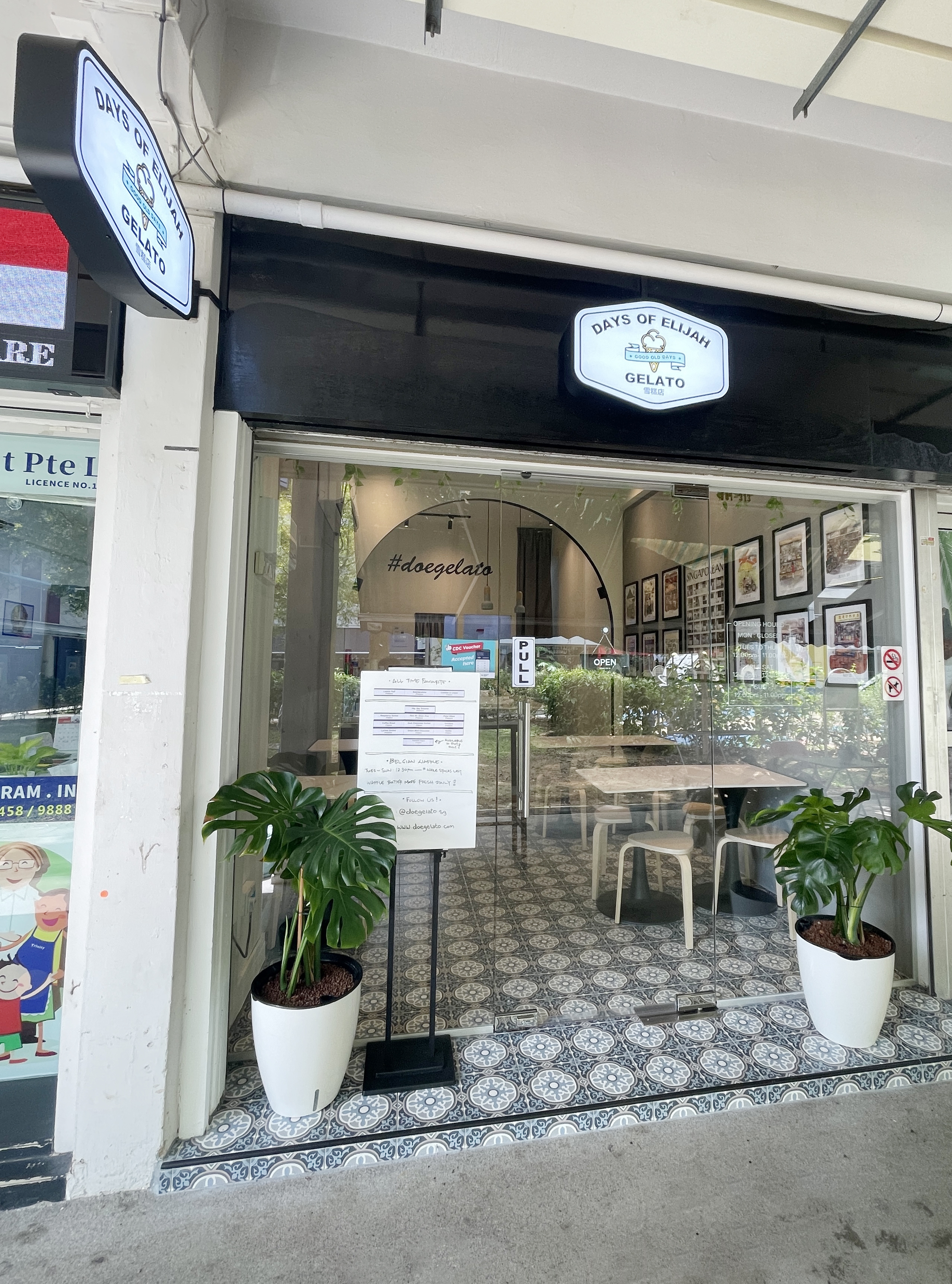 Good feedback from his early customers gave him the confidence to open a cafe in Owen Road a year later. "It's an older estate, but there isn't much competition in the area – no dessert or gelato shops nearby, which is to our advantage," he explains.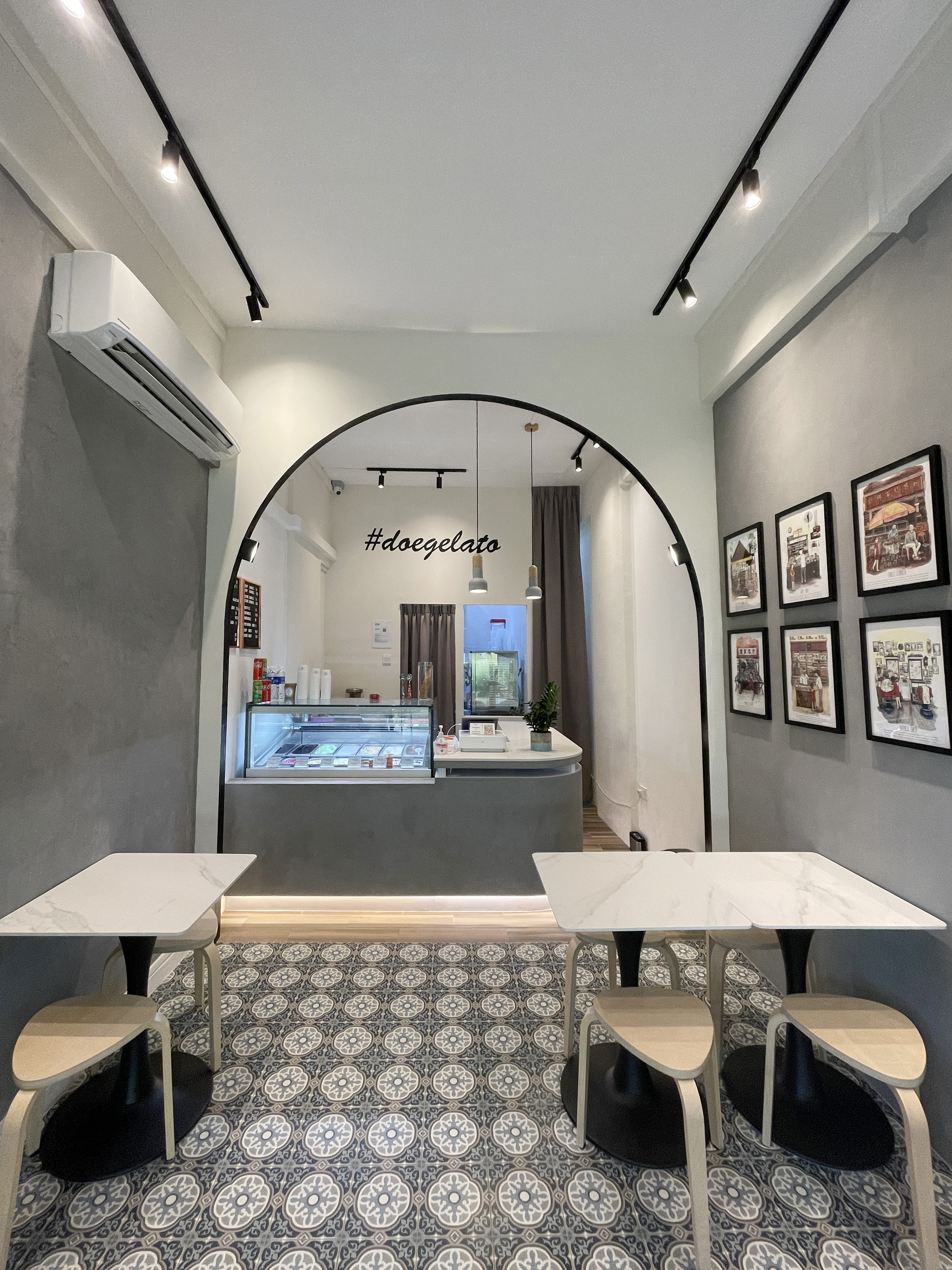 Heritage vibes and childhood flavours
"One thing that struck me is that older people like gelato too – they just can't have it every day like youngsters (laughs). So I thought why not have flavours that both young and old people can accept?" he declares. "Parents bring their kids to eat dessert when they're young, but now it can also be the other way around."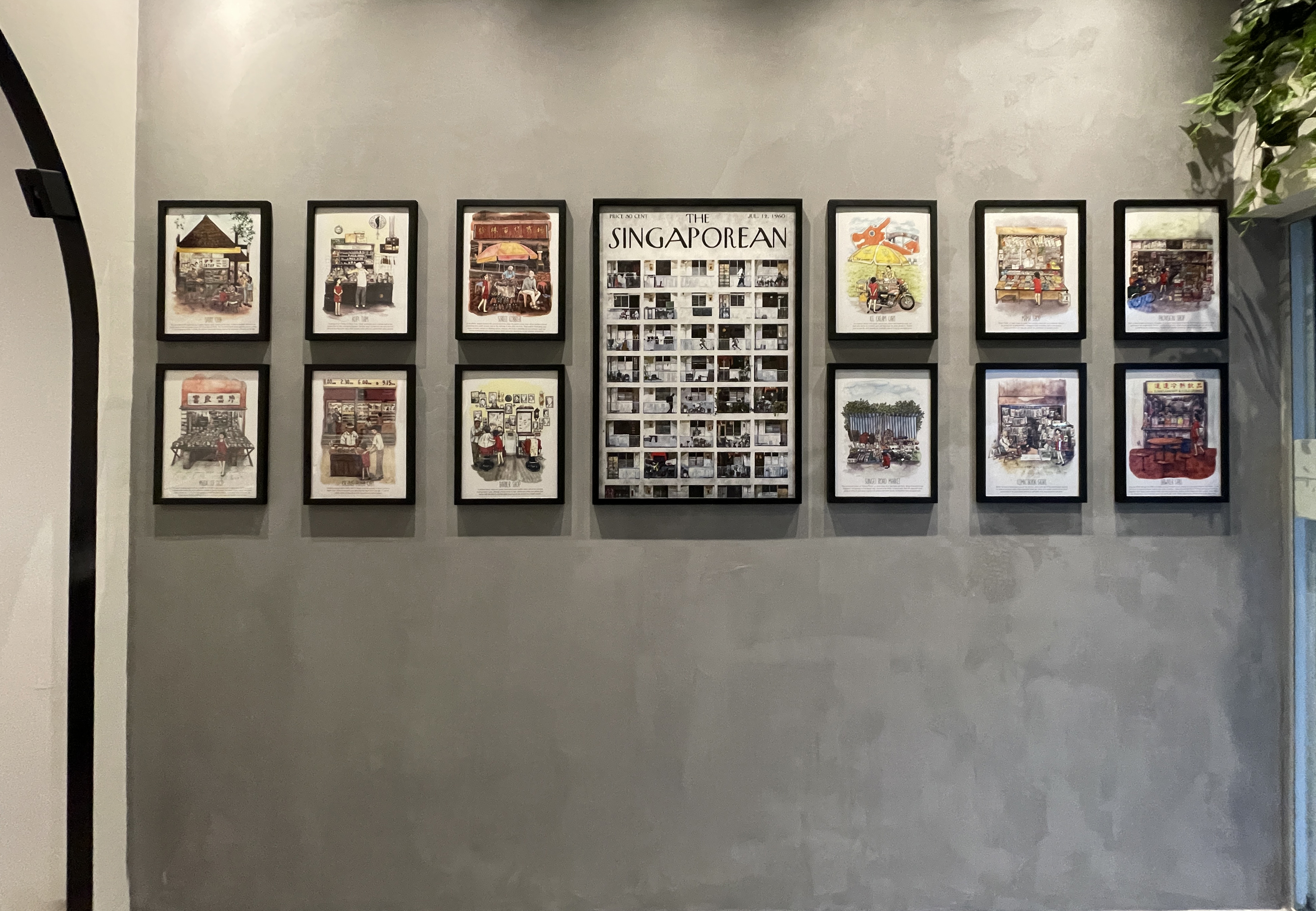 He and Jennie sank $100K for a "heritage-themed" space and gelato. "I wanted to preserve memories of the '70s and '80s, especially sweet treats that older folks grew up with. Like haw flakes, which were a part of my childhood. Whenever there was a family outing or school excursion, haw flakes would always be the sweet treat in my bag."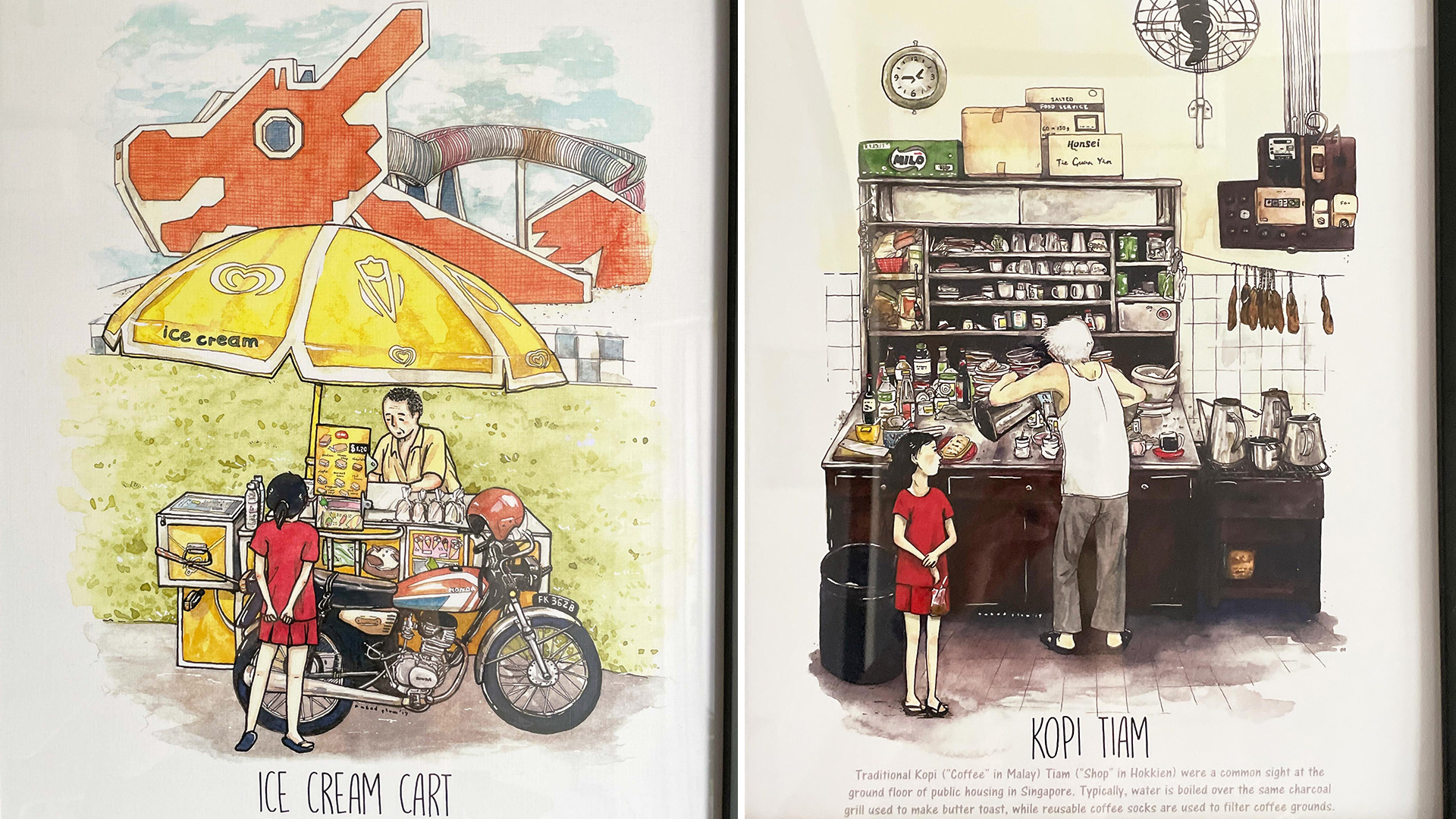 The décor is clean with retro touches like Peranakan floor tiling inspired by old-timey buildings in Malacca and a mini heritage wall adorned with illustrations depicting "vanishing trades" like street cobblers and ice cream uncles.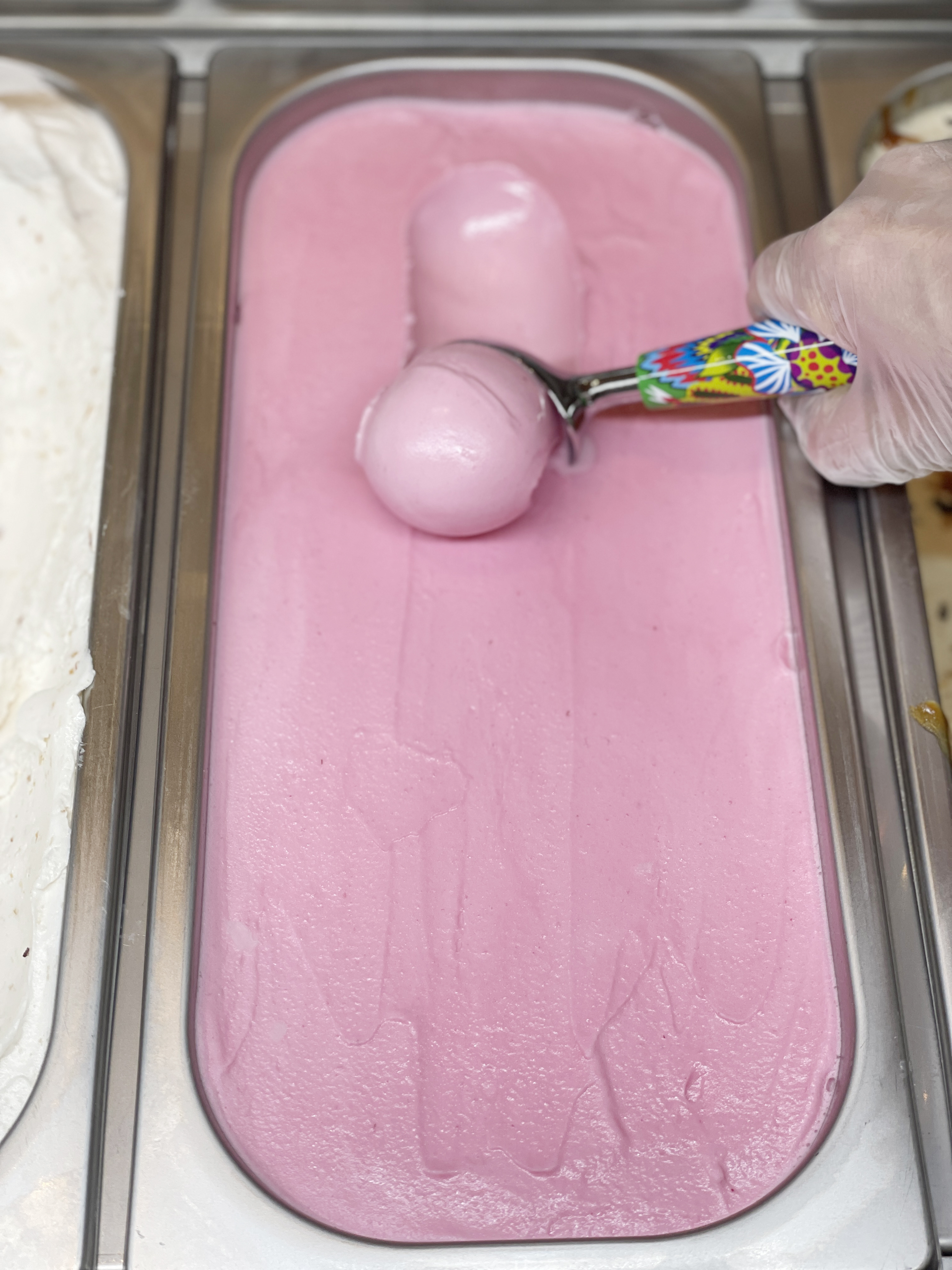 Gelato and sorbet churned on-site
While we haven't headed down yet, here's what to expect: a single scoop costs $4, while a double goes for $7.50 (add $1 for premium flavours). Pair it with a cone (add $1) or Belgian waffle for $9.50 ($13 for double scoop). A dozen flavours are churned on-site and offered on rotation, though certain retro signatures like the Haw Ah, Pulut Hitam and Khong Guan Lemon Puff-inspired flavour remain constant.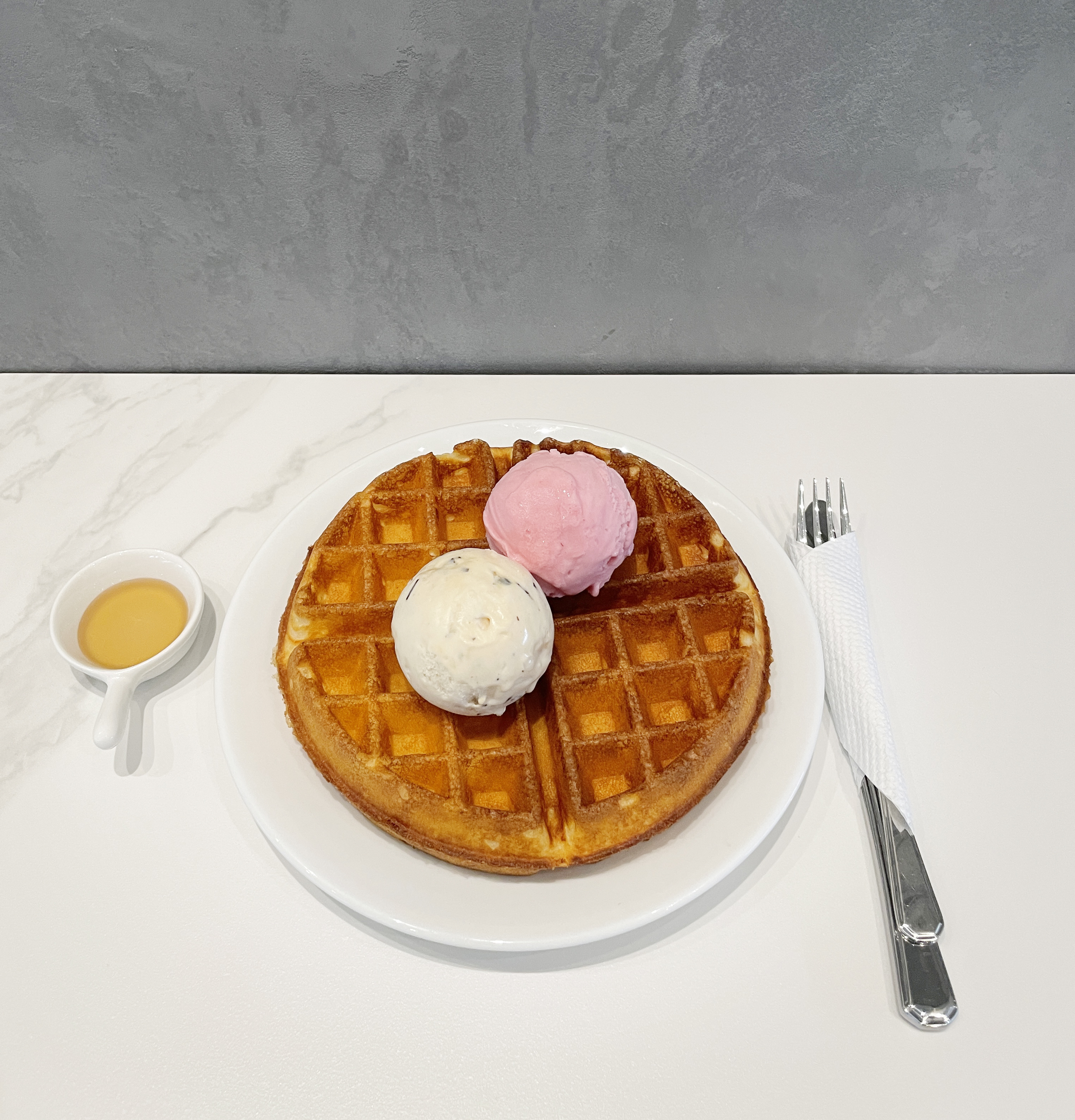 More old-school flavours "usually seen in local dessert shops" will soon be added to the roster.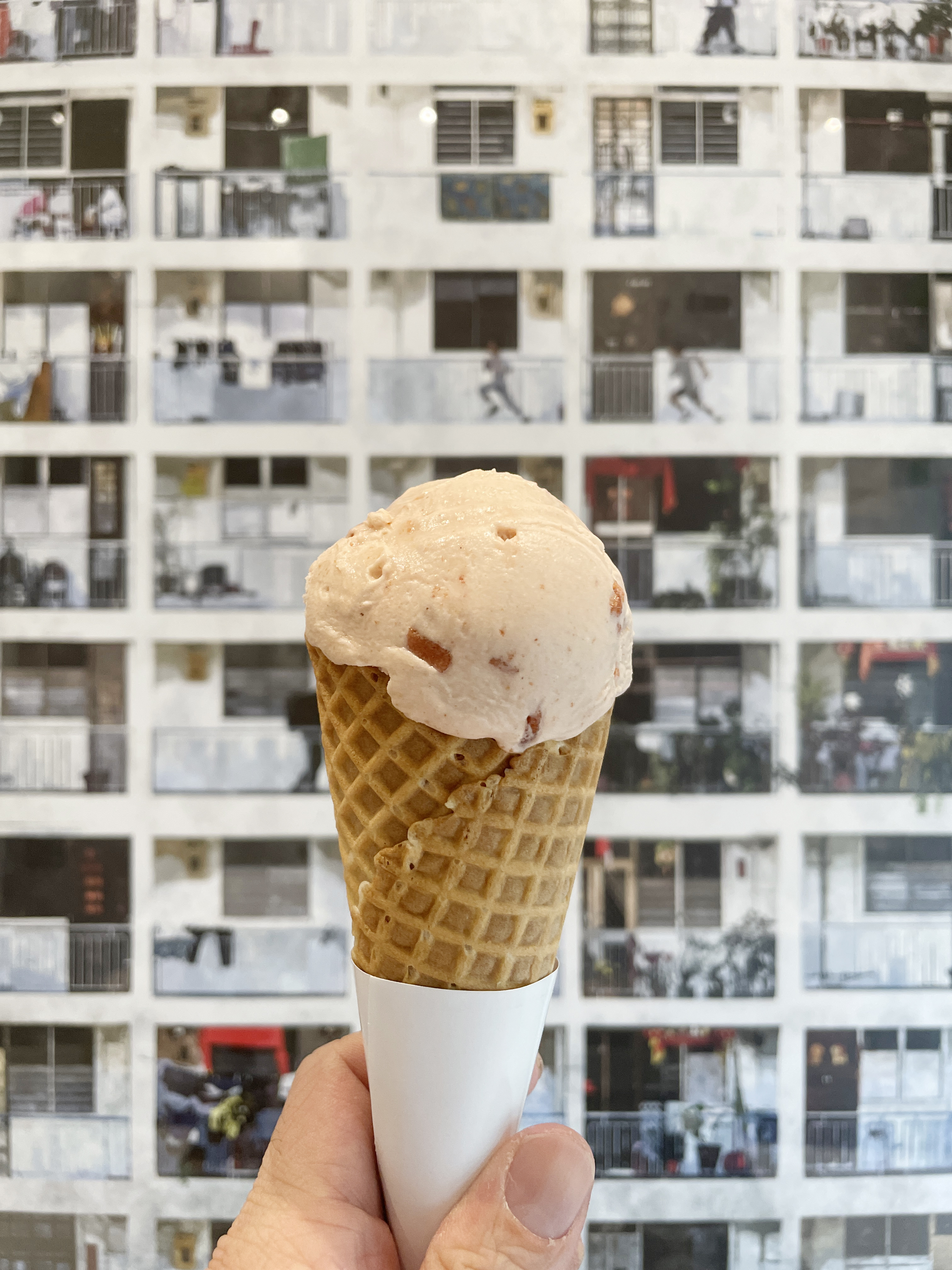 Haw Ah
A double whammy of the Chinese hawthorn fruit's sweet-sour flavours feature in this frozen treat. Cooked hawthorn berries are mixed into the gelato and then topped with a scattering of haw flakes.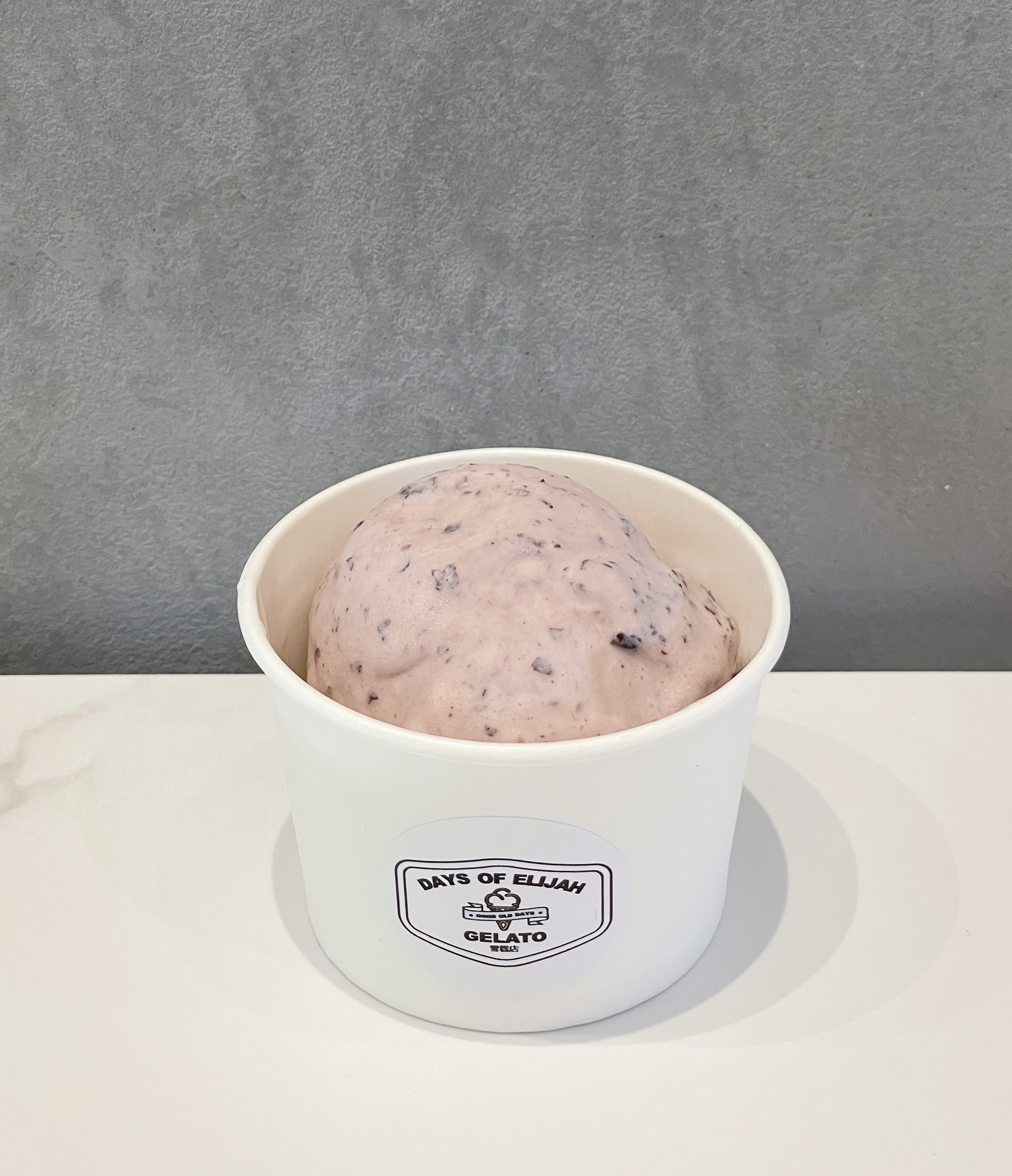 Pulut Hitam
A take on the popular black glutinous rice dessert on a dairy base (sadly, no coconut milk added here).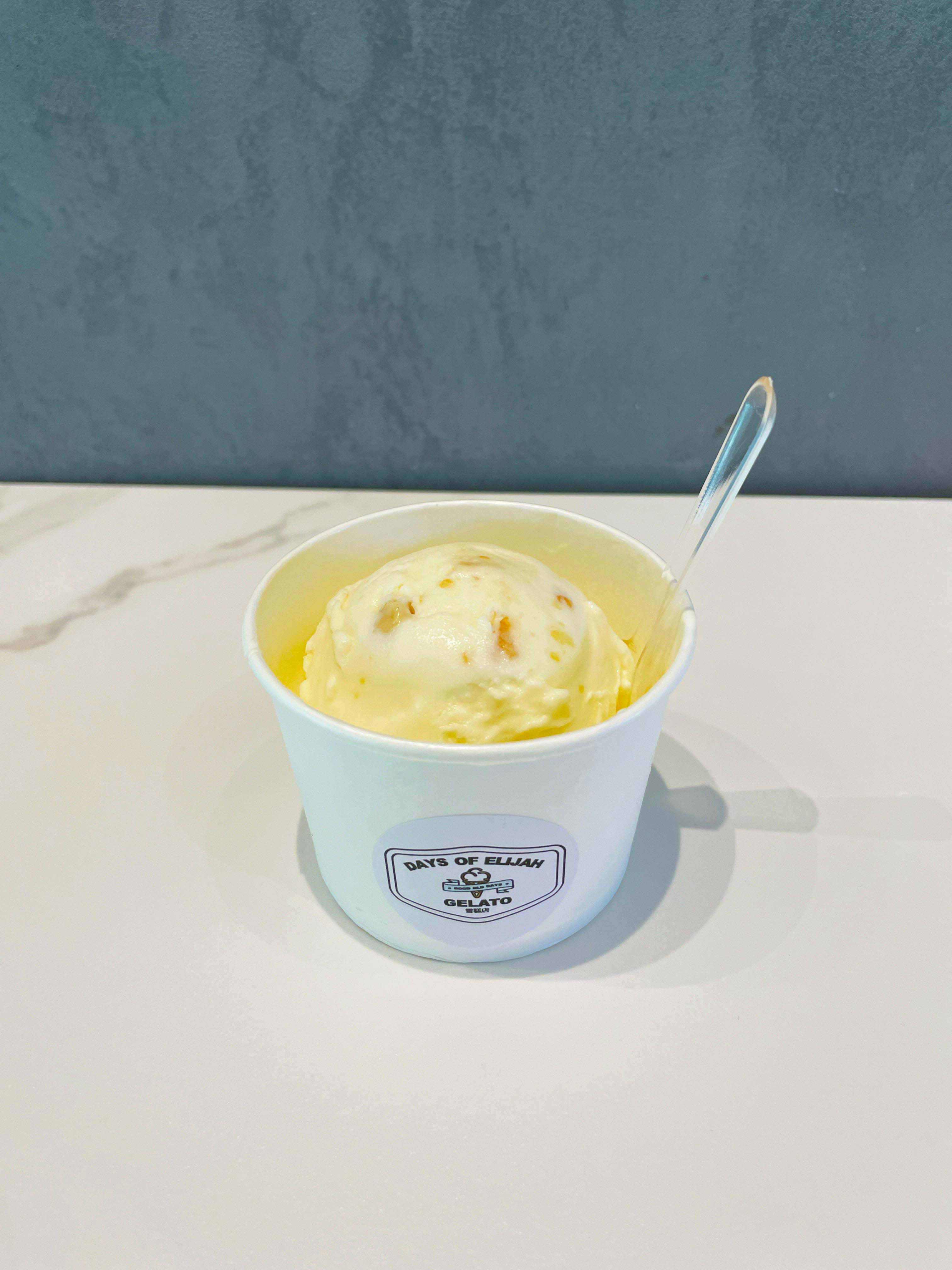 Lemon Puff
Inspired by Khong Guan's old-school flaky biscuits layered with lemon cream. This gelato version comes spiked with the citrus and dotted with biscuit crumbs (though not from the well-loved biscuit brand, interestingly).
Days of Elijah Gelato is at #01-313, 44 Owen Rd, S210044. Open daily except Mon, noon – 11pm; closes midnight on Fri & Sat. Tel: 8790-7588. More info via Facebook, Instagram & website.
Photos: Days of Elijah Gelato
No part of this story or photos can be reproduced without permission from 8days.sg.