Him Law Is "Relieved" People Say His 2-Year-Old Daughter Is "Very Pretty" And That She Looks Like Him
The 38-year-old actor also said he hopes people will mistake him for his daughter's boyfriend in the future.
Hong Kong actor Him Law, 38, was recently named the ambassador of a beauty and wellness center alongside model-actress Kelly Cheung.
At the event's press conference, Him revealed that he lost 9kg for the shoot where he had to bare his famously chiseled bod in the photos. 
"Before this, I looked like an uncle. But I started training my physique because i had to shoot this ad. Even my wife [Tavia Yeung] said I look better now. I stopped eating and only drank water a few days prior to the shoot. It felt like I was going to participate in a bodybuilding contest," said the actor.
Him with Kelly Cheung
Him also gamely revealed that when he shot the ad with Kelly, he had to "stand on an apple crate" as the actress is taller than he is.

"It's a bit awkward for a man [to do that]. But there was no choice, [Kelly] is a beauty pageant champ, and she's super tall. I'm just of average height," he laughed.
Him snapped this pic of Tavia and Hera on her school trip
Him is married to Hong Kong actress Tavia Yeung, 43, and they have two children, Hera, two, and a son who turns one this month.
During the press conference, Him proudly showed off pics of his daughter on her first school trip.
"My daughter is starting to grow up, so everyone is curious about what she looks like. This photo (above) was taken by me, and it came out well, so I want to share it [with everyone]. My daughter is usually more clingy with Tavia, but after seeing the comments by netizens, saying that she is very pretty and that she resembles me, I feel a little relieved," he revealed.
Him added that he hopes to still look young even when it's time for Hera to enter university. He wants to walk hand in hand with his daughter on the streets and hopes that he would be "mistaken for her boyfriend".
"My daughter will hold my hand whenever we are at crowded places, or at the carpark as she feels that I can protect her," he said.
The actor then smiled as he revealed his wish for Hera to join a beauty pageant when she grows older.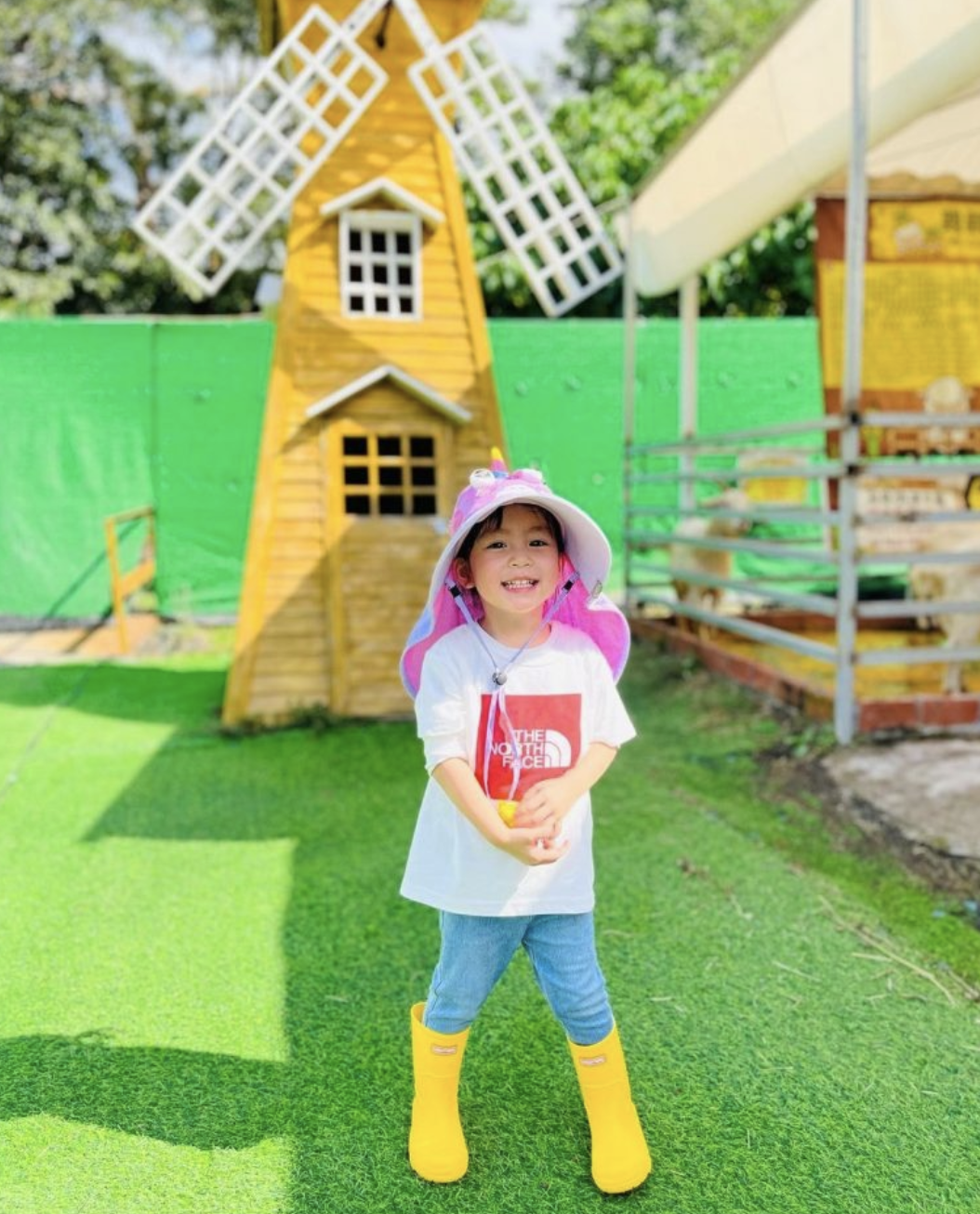 The future Miss Hong Kong?
Photos: Sinchew News