HK Actor Lam Lei's Wife Accuses Him Of Freeloading Off Her And Demands A Diamond Ring In A Video She Posted While Drunk
Plenty of mudslinging going on. 
Actor and former Hongkong Xiao Hu Dui (小虎隊) member (not to be confused with the popular Taiwanese boyband of the same name) Lam Lei, 55, made the headlines yesterday (June 27) after his Taiwanese wife, Erin, 41, posted a clip of them having a tiff in a restaurant.
The couple tied the knot two years ago during the pandemic.
The actor, who is based in Taiwan, had to shuttle between Taiwan and Hongkong for the bulk of the pandemic period in order to take care of his ill mother, who passed away from cancer last October.
After she passed, Lam Lei returned to Taiwan to reunite with Erin, but contrary to the old adage, distance did not make the heart grow fonder for this couple.
Two days ago (June 26), Erin posted a damning video to Facebook, accusing Lam Lei of being a freeloader, among other things. 
Pointing the camera at her husband's face, she could be heard saying: "I love you so much and waited for you for so long, you just returned, shouldn't you give me what I deserve? You are doing this on purpose, you are freeloading off me!"
Lam Lei calmly replied: "I stay in your house, but do I not pay [for it]?"
She then aggressively retorted: "How much do you pay? Tell me? How about the money you're supposed to give me? How about our marriage? Where's my diamond ring?"
Lam Lei answered: "Does marriage really require money? Must you have a diamond ring? I'm not Barbie Hsu."
For those not in the know, Barbie received a massive diamond ring from her ex-husband Wang Xiaofei during their 10th wedding anniversary last year. She has since divorced Wang Xiaofei and recently tied the knot with DJ Koo.
The fight escalated as Erin asked Lam Lei for some "feelings of romance", but the actor retorted that there were a few instances where he was being romantic, and she was just too drunk to perceive it. Angered, Erin replied: "It's okay, let's end things here."
The now-deleted video then ended, but not before Lam Lei could be heard saying: "It's alright, you can say as much as you want."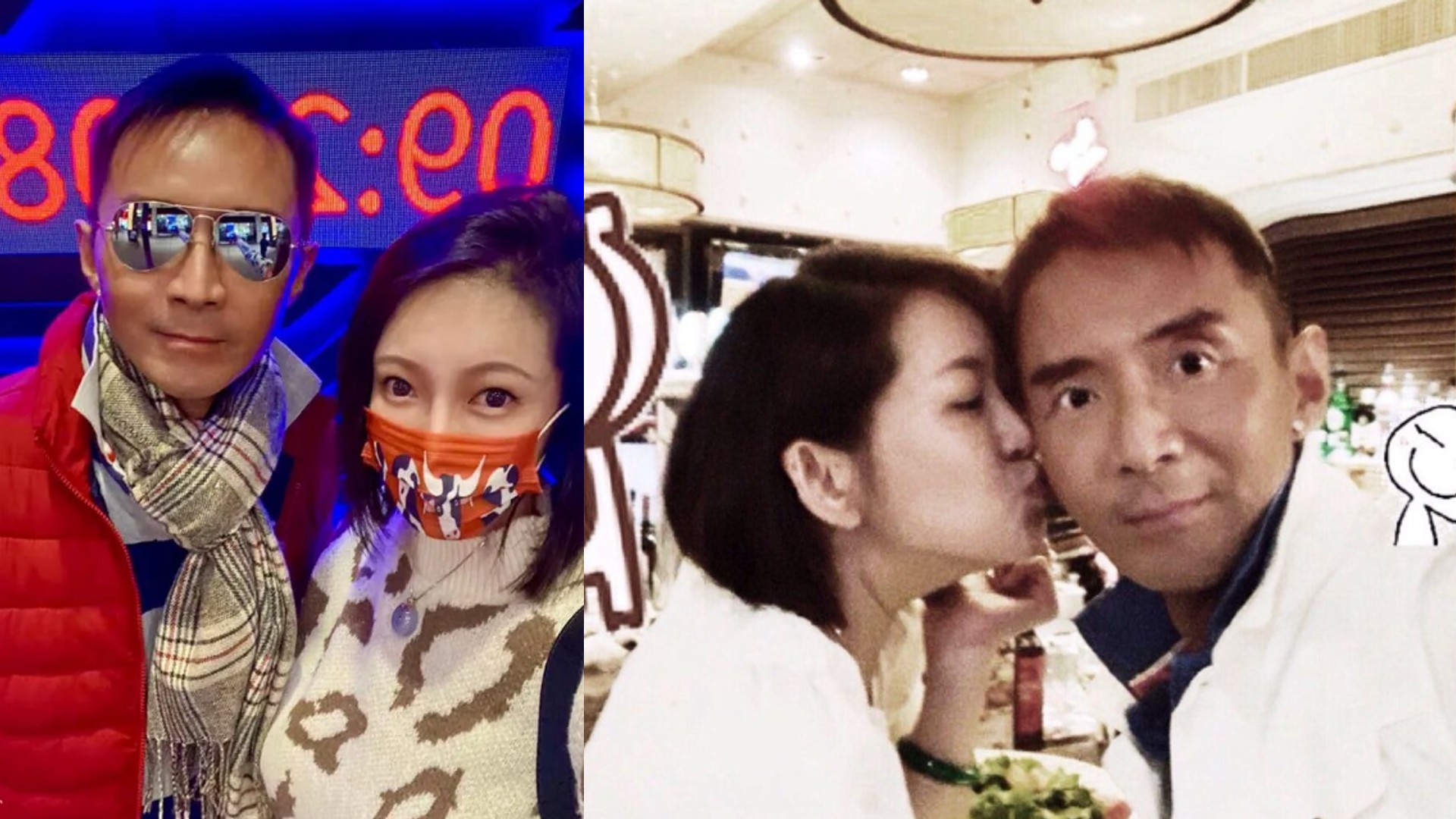 Lam Lei and Erin during more peaceful times
When interviewed by the media yesterday, Lam Lei defended his wife, saying that she was a good person who really loved him, but had the tendency to become a different person when she's had too much to drink.
When asked about Erin's accusations of him being a freeloader and her making a fuss over a diamond ring, Lam Lei explained that although she had paid for the initial downpayment of their Donghu house, he's been paying for it since, on top of settling her credit card bills.
The pair, who got married during the pandemic, initially planned to have a grand wedding. Lam Lei said that his wife was in a phase where she "cared about appearances and fame" while these things didn't matter to him anymore, which was what caused the argument in the first place.
"I told her, if it's fortune and fame that she wants, then don't look for me," said Lam Lei.
He also revealed that despite all this, they have not discussed divorce.
According to Lam Lei, his wife would often threaten him with "making him appear in the headlines" when there was something that she was not satisfied with. When their fights got bad, he would stay at a hotel for a few days until Erin calmed down.
"I still love her, but I don't feel what I did initially anymore, because I have to face up to reality," he said.
As for the couple's drinking issues, this was what Erin had to say: "He said I drink three times a week, but he drinks every day. Before we got married, his exes would text me to warn me [of this]. I did not believe them, but it makes me sad that he says such things about me now. He talks about the things I don't do well, without reflecting on himself first."
Erin continued the mudslinging, saying that he "took all the girls [he dated] for granted, which was why they all left him" and that he only "uses the media to portray himself as a victim". Ouch.
Photos: Sinchew News, HK01