HK Actor Oscar Leung Accused By Netizen Of Behaving Rudely To Hotel Staff; He Denies It & Says He Doesn't Need To Personally Handle Such Issues
That's one way to refute baseless rumours.
Hongkong actor Oscar Leung, 42, recently became the subject of a malicious report that had seemingly come out of nowhere. Oscar was reportedly rude to hotel staff some four years ago, according to a post by an anonymous netizen, who decided to dredge up the matter after all this time.
The netizen, who claims to work in the hospitality industry, revealed that Oscar once visited the hotel they worked at. At that time, Oscar had walked in and asked to be shown to the ballroom as he wanted to check out their facilities.
The netizen shared that there was an event going on in the ballroom at the time, and that they were unable to let Oscar in. The actor, who was described as being really rude, then demanded to see the hotel's manager, claiming that the manager would recognise Oscar at once and let him in.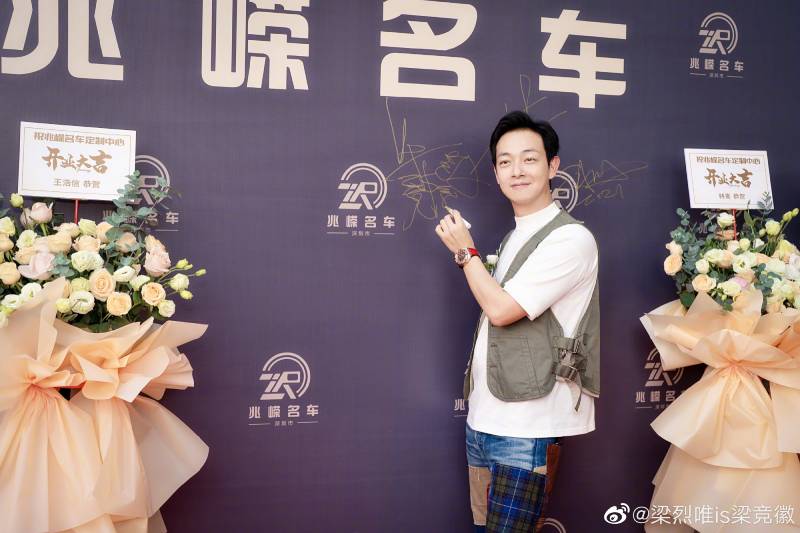 Did he pull a Karen move?
However, the hotel's manager happened to be a foreigner, and did not recognise Oscar at all. Upon seeing the manager, Oscar reportedly did not know how to respond. The manager explained why they could not let Oscar view the ballroom, and the actor replied with just a "thank you" in English.
The netizen also took the opportunity to poke fun at Oscar's English, revealing that the actor apparently didn't know the English word for "room", and could only ask to see the hotel's ballroom by substituting the word "room" for its Mandarin equivalent.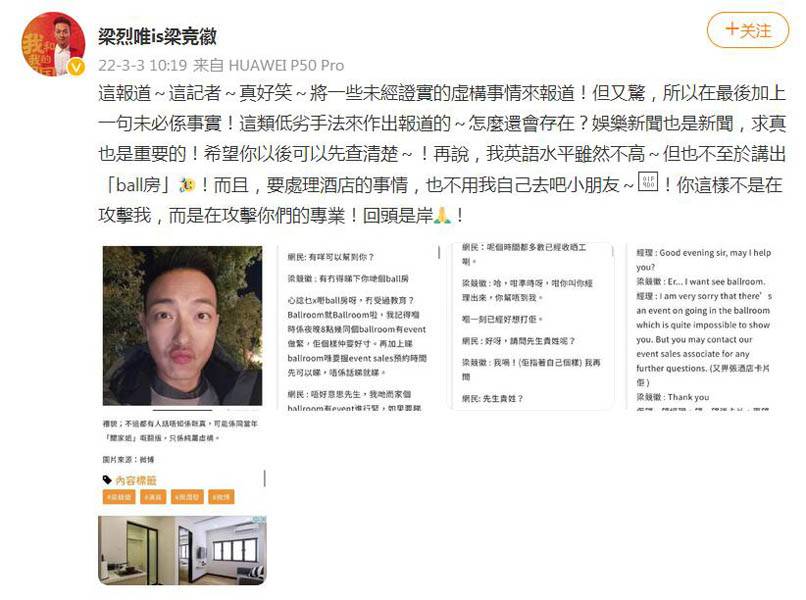 No room for misinterpretation
Understandably, Oscar was not pleased to see the report. The actor shared screenshots of the report on Weibo, denying the reported claims.
"My English might not be good~ but it won't be so bad that I'll call it a ball "room" [in Mandarin]. What's more, if it's to deal with matters relating to a hotel, I won't need to handle such issues personally, my friend! By doing this, you're not attacking me, but your own profession! It's not too late to repent!" he wrote.
Photos: PBE Media, Oscar Leung/Weibo