HK Fashion Magazine Apologises For Saying BTS Has 5 Members Instead Of 7, Fans Aren't Buying It
The fans feel like the mistake could have been avoided if the journalist had done some basic research.
Even if you don't listen to K-pop, you would have heard of BTS, arguably the biggest group in the world now.

You would also know that the group consists of seven members — RM, Jin, Suga, J-Hope, Jimin, V, and Jungkook.

Yes, let's repeat that. BTS has seven members, which you should already know if you're on social media, or pay any attention to pop culture.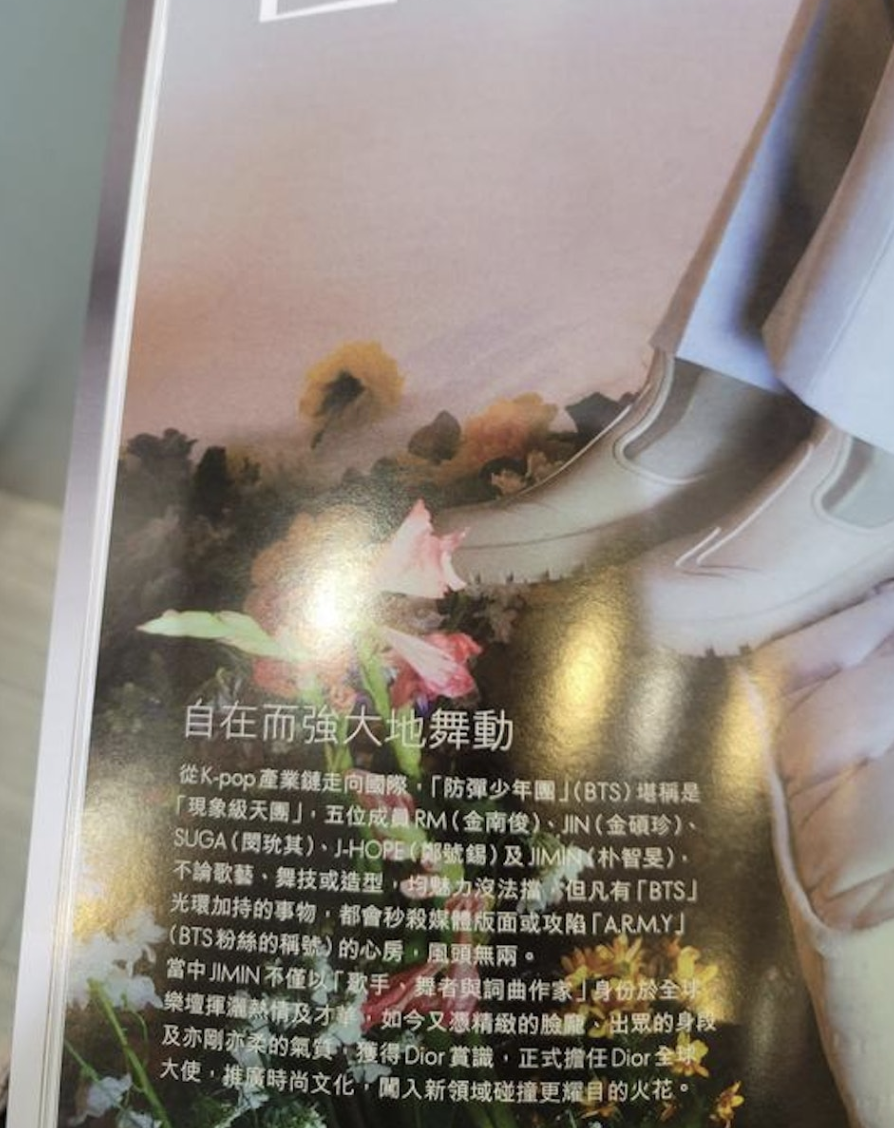 The magazine, which featured Jimin, only mentioned five members in the group
Apparently, a writer from fashion magazine ELLE HK did not know this and made a ghastly mistake when profiling Jimin.
BTS's lead vocalist was recently announced as the global ambassador for luxury brand Dior, and ELLE HK wasted no time in running an interview with the star.
However, the journalist wrote in the story that BTS consists of five members, leaving V and Jungkook out. The mistake made it to print.
Why did you leave out V and Jungkook?
The writer immediately took to Instagram to apologise to BTS, and their fans, who are known collectively as ARMY.
"The contents of the article wrongly excluded two members of the group. I am deeply apologetic and sincerely sorry for causing inconvenience to the seven members of BTS and their fans, ARMY," penned the writer.
The writer of the article immediately apologised to BTS and their fans
The fans, however, did not buy the apology.

They felt that the journalist should have done due diligence before working on the story.
They believed that such basic information about the group should not have been wrong, and that the writer should have done "homework" or "a simple Google search" before publishing the article.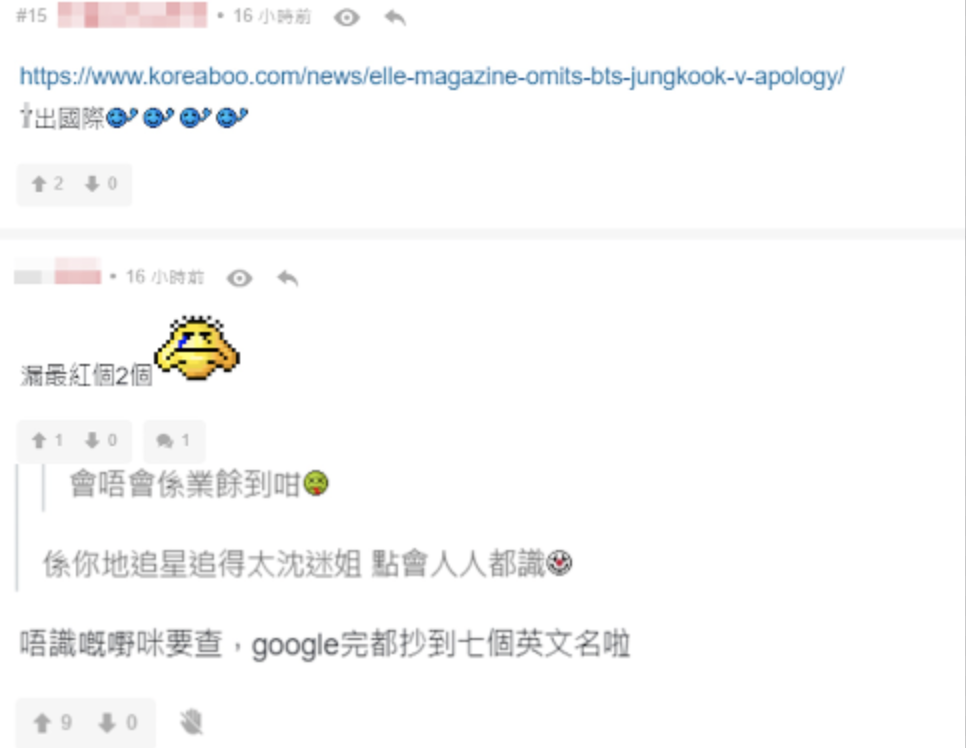 "If you just googled them, all their English names would appear" wrote one netizen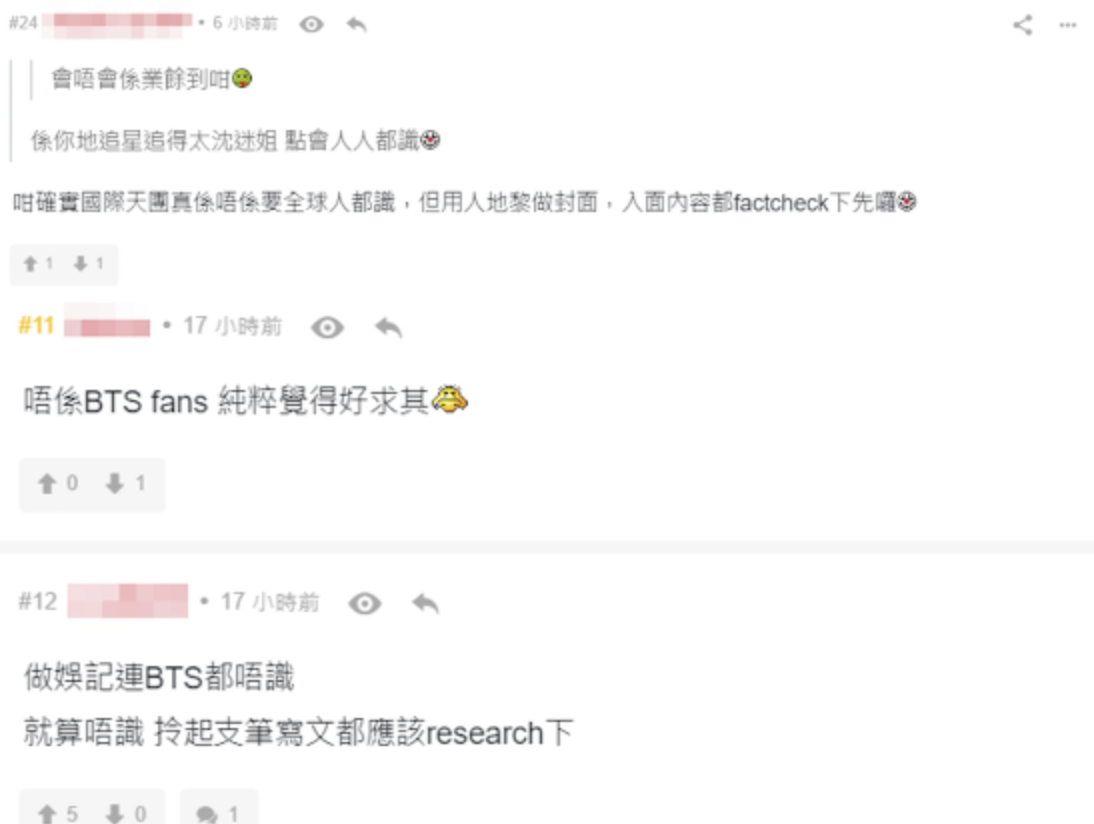 "If you want to feature someone on your cover, you should at least factcheck your content first," said another fan
Photos: HK01, ELLE HK/ Instagram, Kookv.1123/Instagram