Hong Huifang Walks Busan International Film Festival Red Carpet With Hubby Zheng Geping; He Shows He's Always Got Her Back
We've all heard of the Chinese saying "Behind every successful man is a strong woman". But in this case, behind a very successful Hong Huifang, 61, is supportive hubby Zheng Geping, 58.
By now, most of us would have heard of the Mediacorp star's Golden Horse Awards nomination for Best Actress for her role in Ajoomma. It's a new career peak for the Huifang, who is now going places.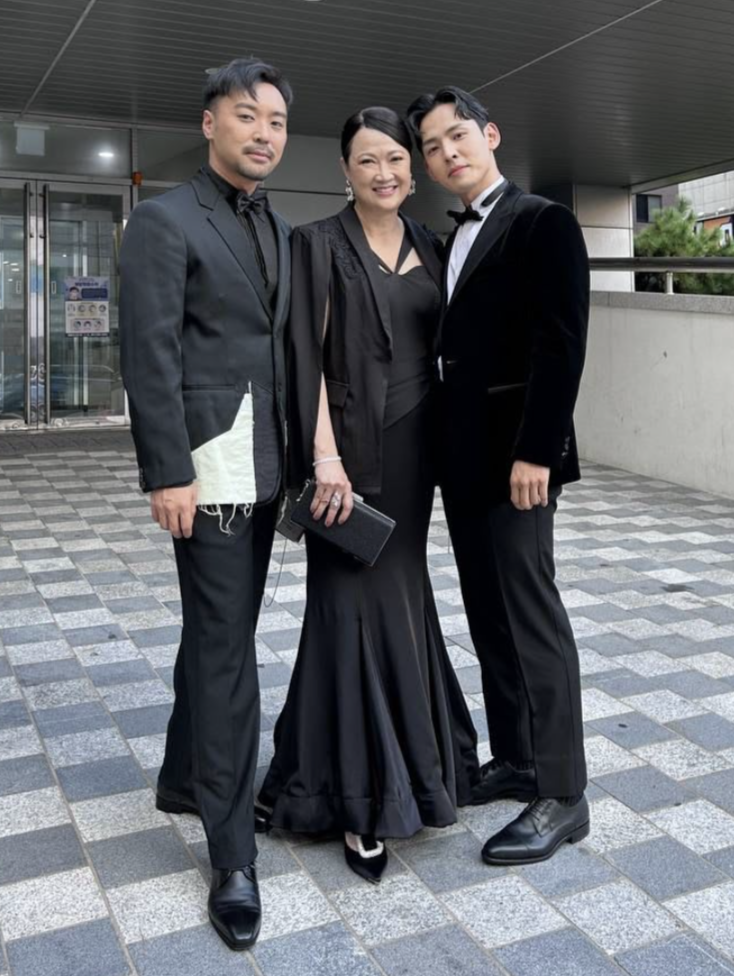 Huifang with director He Shuming (left) and co-star Kang Hyung Suk
Yesterday (Oct 5), Huifang-jie graced the red carpet of the Busan International Film Festival for the premiere of Ajoomma, alongside director He Shuming and co-star Kang Hyung Suk. The movie will premiere at the film festival on Oct 7. 
The trio were all dressed in black, and Huifang linked arms with the two men as she walked down the red carpet.

She was also snapped sending a couple of "finger hearts" in the direction of the audience and fans.
Geping filmed Huifang while she did her thing on the red carpet
Following closely behind Huifang was her hubby Zheng Geping. The actor was visibly proud of his wife, and could be seen filming Huifang on his phone while she basked in the glory of the experience.
Although Huifang's kids, Tay Ying and Calvert, couldn't make it for the event, her classy look for the night was styled by her daughter.
Huifang with her supportive hubby Geping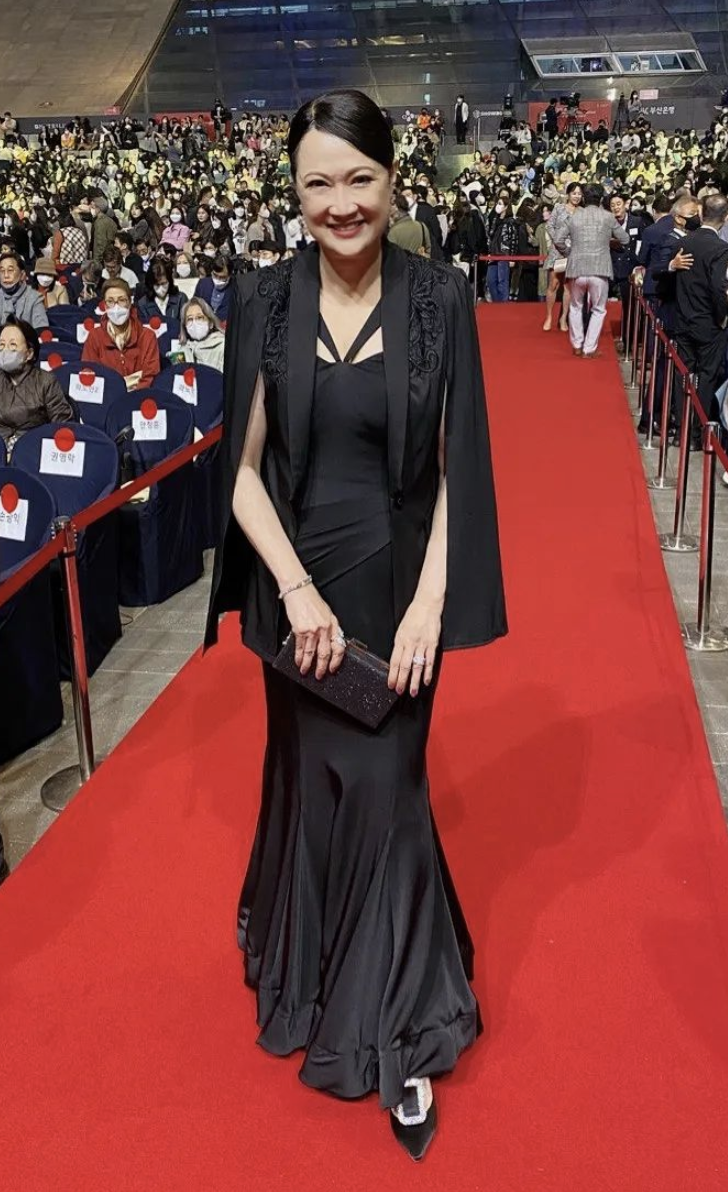 Huifang shed her
Ajoomma
image that night and was dressed top to toe in a classy black outfit
Photos: Hong Huifang/ Instagram, 8world
Catch Huifang in When Duty Calls, where she stars as Pierre's Png's mum, on meWATCH, or watch an episode below.