Hongkong Actor Benz Hui Waits Tables At Daughter's Wheelock Place Café, Praised By Netizen For Having No Airs
What are the chances for curried fishballs and a wefie?
Charmaine Hui is a lucky girl. Not only does doting dad Benz Hui help her open three cafes in Singapore, the Hongkong star even waits tables when he has the time.
Hongkong YouTuber Ms Karman recently spotted Benz waiting tables when she checked out their newest café, cha chaan teng Juju at Wheelock Place.
According to Ms Karman, Benz, who is a Singaporean PR, was very friendly and had no airs.
Dressed simply in white polo tee and pants, he did everything from serving food to clearing tables. Best part is of course when Benz saw her filming a video, he went over to greet her.
Benz made a guest appearance in her video
Ms Karman took the opportunity to ask Benz for recommendations and he suggested she try their signature dishes like curried fishballs and egg luncheon meat noodles.
He added that the instant noodles are used to make the dish is specially imported from Hongkong, so it is indeed authentic cha chaan teng fare.
Though Charmaine was at the café that day, she did not appear in the video.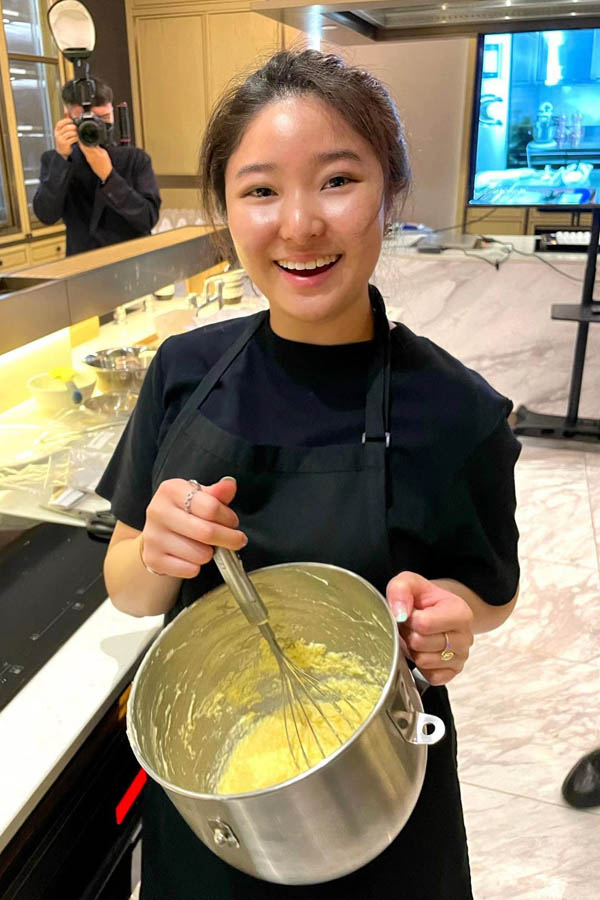 It started as a pandemic hobby
Charmaine, 25, opened her first café Bakeholic in Yishun in 2020 after baking extensively during the circuit breaker. She opened her second outlet in January this year, followed by Juju in March. Both cafes are at Wheelock Place.
Hong Kong media reported that Benz had splashed "HK$6-7mil" (about S$1mil-$1.2mil) on Charmaine's three eateries, and Bakeaholic has yet to break even.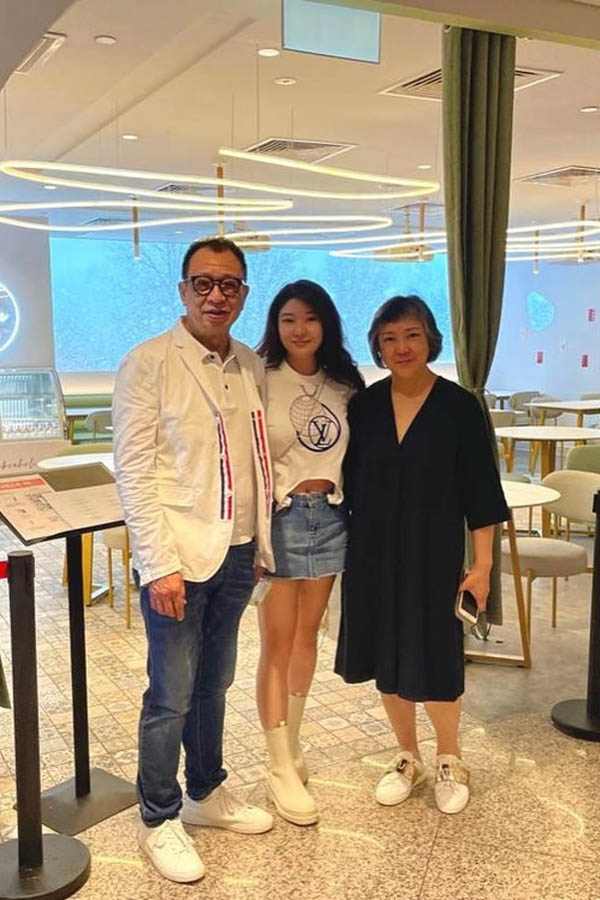 Benz and his wife are very supportive of Charmaine's career choice
Benz attributed their ambitious expansion simply to "seizing opportunities". He also wanted to be supportive of Charmaine's career choice.
"It doesn't matter to us how much [Charmaine] makes. Most importantly, she's working hard at the career that she's chosen and towards her own achievements," said Benz.
Photos: PBE Media