Hongkong Stars In, Male Pop Idols Out For CCTV's Prestigious Mid-Autumn Festival Gala
Like playing a game of musical chairs.
The Cyberspace Administration of China has launched Operation Qinglang to clean up the Chinese internet. And with the blacklisting of "unethical" celebs and the crack down on toxic fan culture, one can say the movement is now in full swing.
In the midst of all of this, the initial lineup for this year's CCTV Mid-Autumn Festival Gala has been revealed on Weibo, giving an insight on how drastic Operation Qinglang is.

The annual Mid-Autumn Festival Gala and the Spring Festival Gala are the biggest events on Chinese TV. Organised by the state-run Chinese Media Group, a celeb's attendance at the galas is seen as stamp of approval from the government as well as a measure of one's popularity.

Among the attendees this year are 26 artistes from Hongkong, including Nicholas Tse, Joey Yung, Twins, Simon Yam, Jordan Chan, Julian Cheung and Myolie Wu.
But what really got netizens talking was the absence of It boys like Wang Yibo, Karry Wang and Cai Xukun, who were all considered shoo-ins to make the guest list.
Now sources say that CCTV is trying to curb the popularity of' these young stars, who are also known as 'liulang idols'. 'Liulang idols' are stars who bring in huge amounts of traffic to a streaming platform because of their huge fanbases, and many attribute their popularity to their good looks rather than their talent.
Their fans are also the ones who have gotten in trouble for fighting with fans of other artistes, or mobilising their numbers to organise boycotts if their idol does something that they disagree with.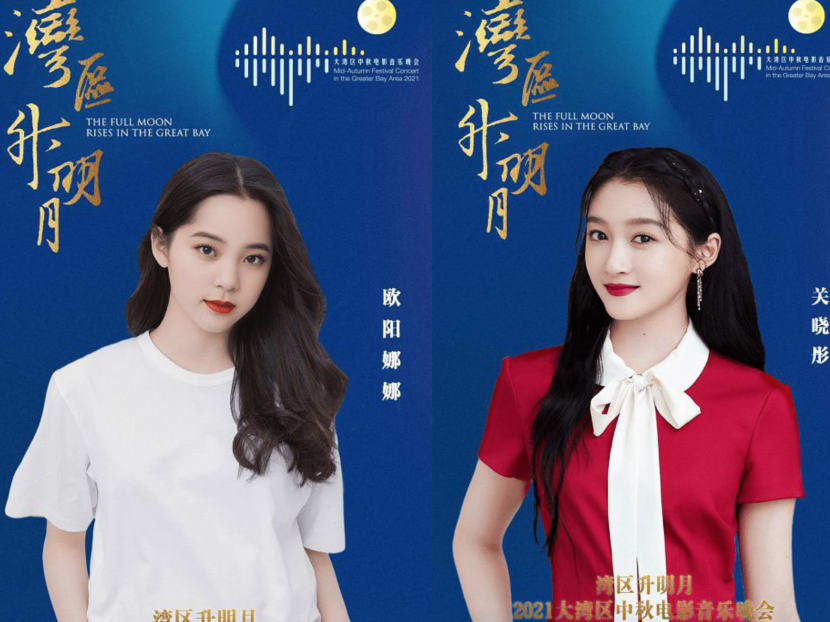 That isn't to say that younger stars have been completely left out from the guest list: Ouyang Nana, 21 and Guan Xiaotong, 23, will be attending the event. Both of them started off as child actors, and are not regarded as 'liulang idols'.
Photos: PBE Media