Hot daddy alert! Wu Chun, 43, shows off his bulging muscles while learning how to play tennis
In his caption, Wu Chun wrote: "I've been learning tennis for the past one-and-a-half years. Luckily I have a strong foundation from basketball and gymming, these experiences helped me a lot while picking up tennis."
The actor also took this opportunity to preach his fitness mantra. 
"I always tell my kids that learning is your best investment in yourself. You might not need it now, but it'll definitely come in handy in the future," he averred. 
Wu Chun, who owns gym chain Fitness Zone in Brunei and China, reiterated that he has worked hard to maintain his physique for the past 35 years, and is "looking forward to push on for the next 35."
"It will definitely be worth it! Today's actions are tomorrow's results… The grind never stops!," he averred.
He then added a note at the end of the post, telling everyone to "stop saying that [he's] lost weight".

Spoken like a true gym bunny.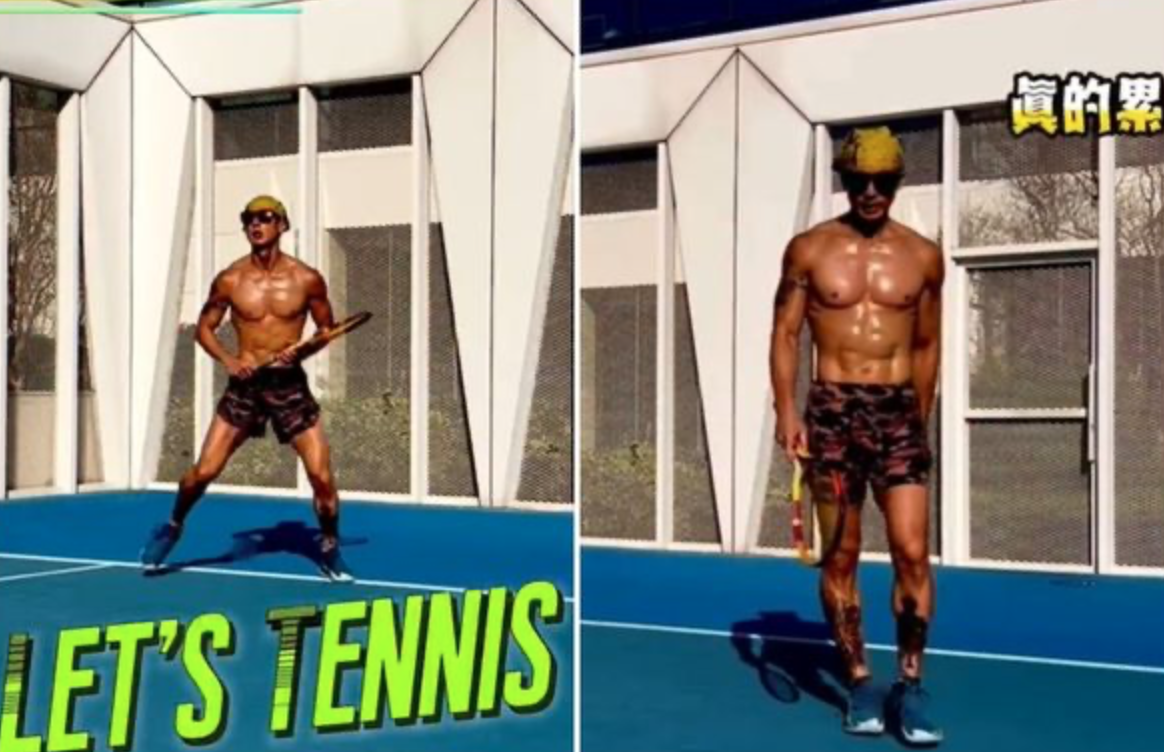 Just look at his body!
Of course, all eyes were on his abs-olutely jacked body.
"Those abs, pecs and biceps are insane! Such great physique for a 43-year-old," swooned one netizen.
And even though the actor is still relatively new to the sport, fans are already asking him to consider teaching tennis.
Wu Chun's response? "If I start a class, who wants to sign up?"
Well, only if you teach it shirtless.
Photos: Wu Chun/Instagram