How Covid Helped Mediacorp Actor Yao Wenlong Discover The Joy Of Taking The MRT Train
The JB-based actor returned to Singapore a month ago for work and was bothered by the "anxiety" of booking private-hire cars.
Yao Wenlong doesn't realise it but he is in his own way a 'Go Green' ambassador.
The 51-year-old Mediacorp actor used to own a car here but is now a firm supporter of Singapore's public transport, in particular, the MRT. Having sold his ride here in the early days of the pandemic before reuniting with his family in JB, he returned to Singapore a month ago to film Chinese drama Your World In Mine opposite Huang Biren, and grappled with the uncertainties of getting private-hire rides before deciding to just take the MRT.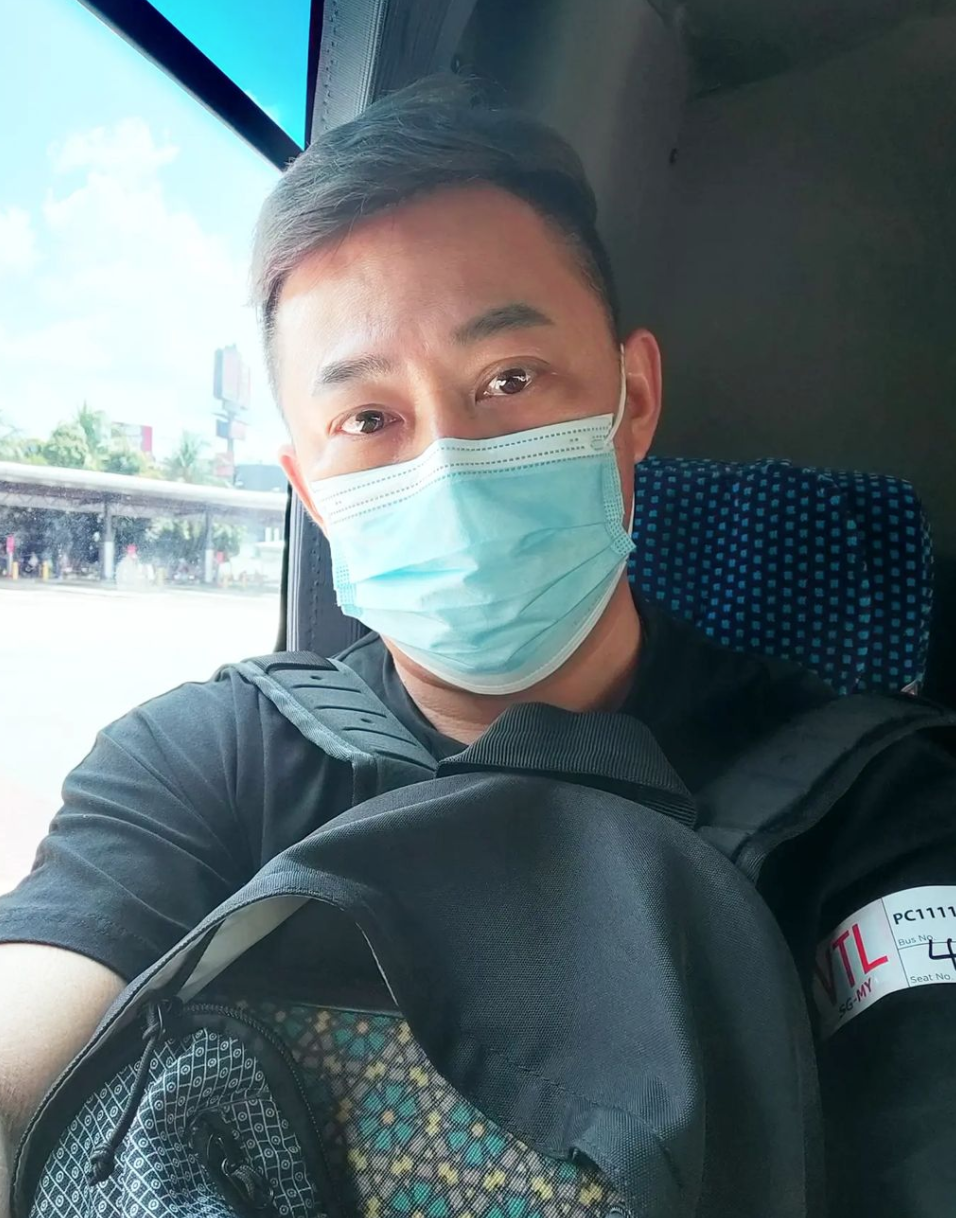 Wenlong at the Larkin Bus Terminal in JB
8 DAYS: Welcome back to Singapore! Have you got used to being away from your family back in Malaysia?
YAO WENLONG: In the first week, I wasn't used to being away from my family since we were together every day for the past two years or so. Thankfully, I'm now very busy with my new drama since my role is quite major, so I don't have time to think about such things. (Laughs) After filming, I go home and prep for the next day by going through the script, or I spend time reading books.
My daughter is quite independent so she doesn't really miss me. (Chuckles) I, on the other hand, will ask her if she has time to chat with me but she always says no because she's busy with school. She's seven and will be entering Primary One in about three weeks.
We saw that your daughter went for her first vaccination jab last week.
She complained about her arm hurting for two days, but she was very brave and didn't cry even though it was painful. She told me, 'Daddy, I shed some tears while I was getting my vaccine but I stopped once it was over!'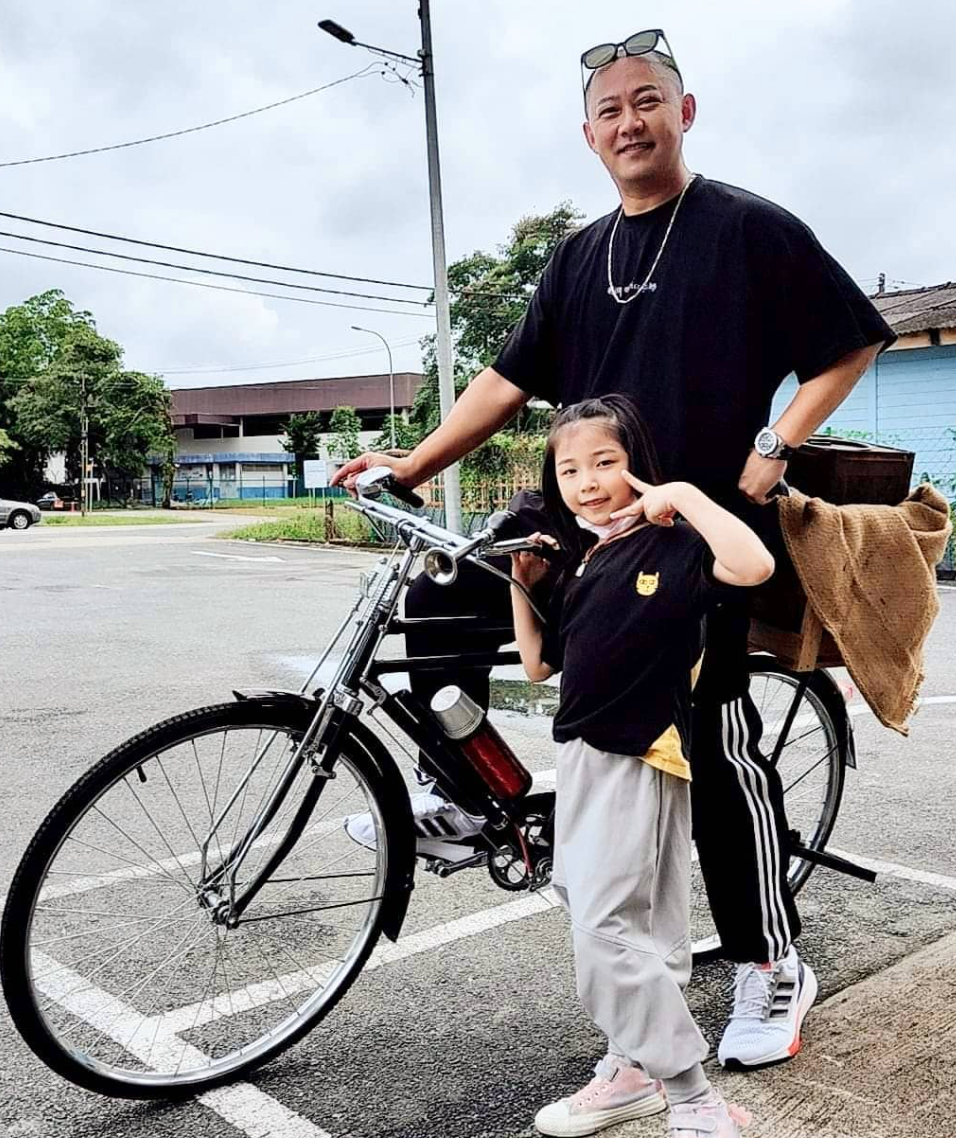 Wenlong with his daughter
How long will you be in Singapore for?
We should wrap filming in mid-May and then I return to JB, where I'm usually based. I might come back in August to film another drama but that's still under discussion.
I rented a room from a friend so I live with him now. Thankfully, my friend is okay with me renting the place short-term, and I don't have to pay anything when I'm not in Singapore. I'm aware that the rental market has gone up a lot because of the huge demand here so I consider myself lucky.
Other than your living arrangements, your commuting habits have changed as well?
When I first got back, I took Grab for about a week. It can be difficult to get a ride because we sometimes start work at odd hours – my call times can be as early as 6am so I get really anxious when I can't get a driver. Sometimes we end work at peak hour, when it's both difficult and expensive to get a ride.
I also realised that the place I stay at is really close to an MRT station, as is the Mediacorp office and the other filming locations. So not only do I have peace of mind when I go to work now, I also save quite a bit of money on travel expenses. (Laughs) Of course, when I'm in a rush or I have stuff to carry, I'll still get a Grab.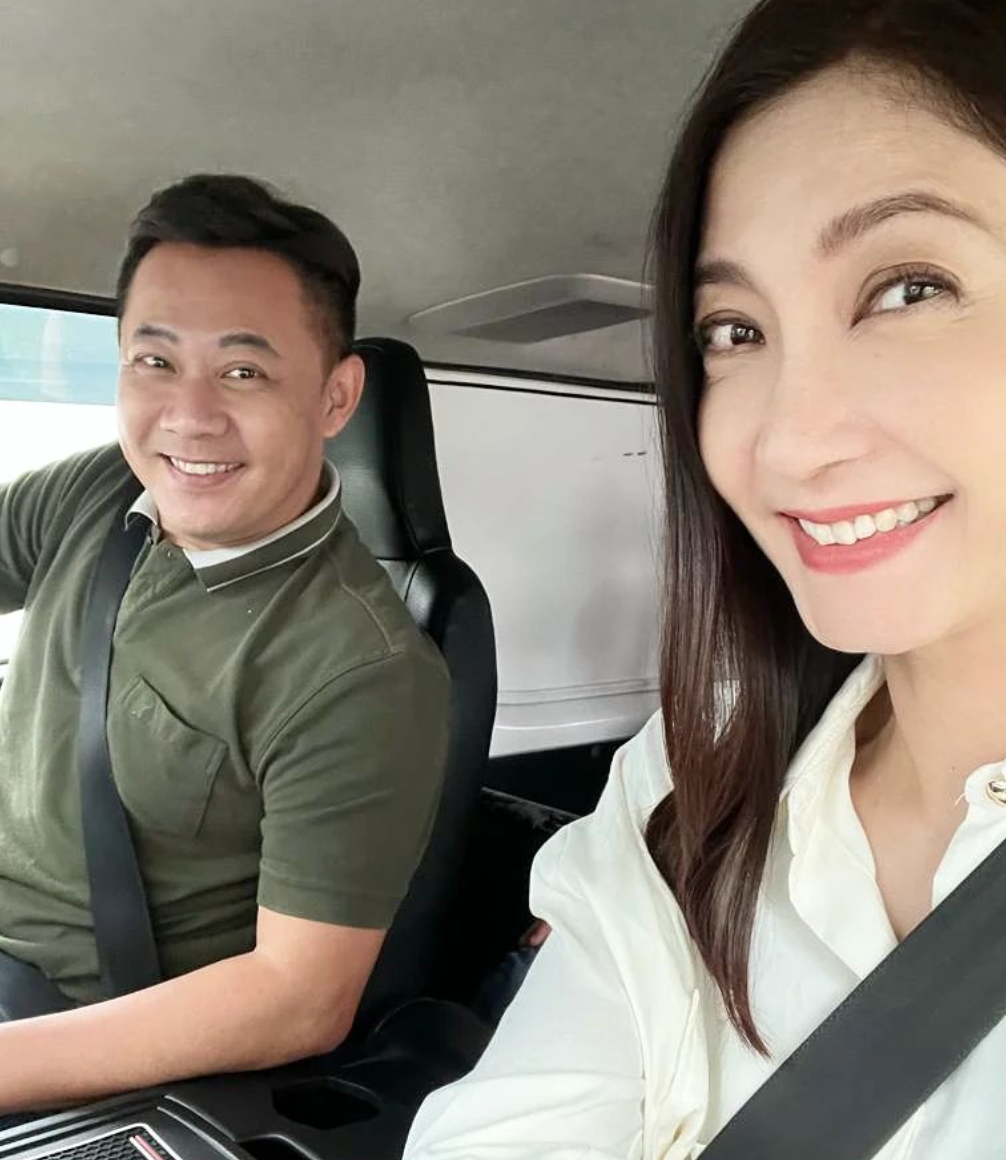 Wenlong with his Your World In Mine co-star Huang Biren
How long does it take for you to get to work by MRT?
My travel time is about an hour now, compared to half an hour by Grab. I also take it as an opportunity to exercise – it's a 10-minute walk to the station from my friend's place so that's a good way to start the day. I used to work out every day when I was in JB but I don't have time for that now.
Were you always a fan of the MRT?
Nope! (Laughs) I used to drive so I can probably count the number of times I took the train in the past on one hand! Things are different now. And I use that hour on the train to read.
When did you sell your car?
I sold my Toyota about three or four months after the pandemic began. Terence [Cao] happened to be in JB so I asked him to drive my car back to Singapore for me. He was very nice and helped me to get it checked, but after I thought about it, I figured that the pandemic would take a while to blow over, and the COE was expiring anyway, so I asked him to help me sell the car. It was easy to file the paperwork because you can do it all online.
You still drive in JB, though, right?
Yes, I have a car in JB because the transport system isn't as well-developed, and the country is much bigger. We usually go out as a family, so it's more convenient to have a car there. It's cheaper than having one in Singapore too! (Laughs)
Photos: Yao Wenlong/Instagram