Ian Fang Says He's "Seeing Somebody" Outside Of Showbiz And That He'll Let Us Know When It's His Turn To Get Married
The actor, who stars in Mr Zhou's Ghost Stories, also says he's very happy for newly-engaged "good friend" Rebecca Lim as well as Desmond Tan and James Seah, both of whom shared wedding news recently.
With the recent spate of local celebrity weddings and engagements, one can't help but wonder who might be next.
"Probably I will just get married next year and you also won't know!" quipped Ian Fang during a phone interview with 8days.sg on Thursday morning (Dec 16), the day after the virtual press conference for his latest drama Mr Zhou's Ghost Stories @ Job Haunting.
We soon find out that the 32-year-old actor is currently "seeing somebody", but all he would tell us about her is that she's not in showbiz, and nothing else.
Then again, we're pretty used to stars being super hush-hush about their other halves by now.
Calling himself someone who is "quite traditional", Ian said that he's always wanted to get married and have kids (even more so than his own mum, who never nags at him about such things), but he doesn't want to give himself any pressure or 'deadlines' to do so.
In any case, he said he would "definitely" let us know as soon as there's news that he's tying the knot, since it's "a good thing".

You say one ah, Ian. Please don't do a Desmond "No-I'm-Not-Engaged" Tan, okay?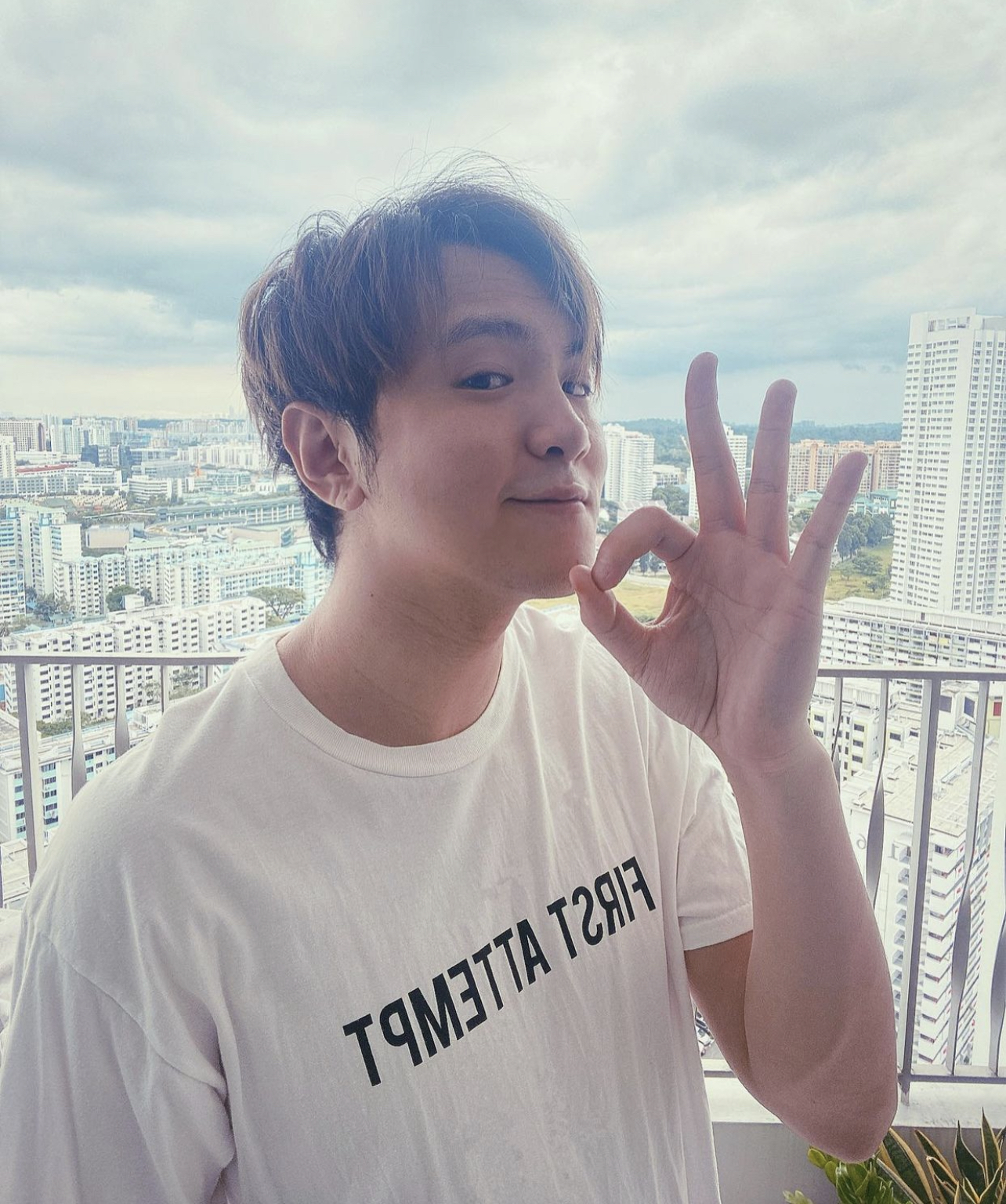 Looking forward to hearing good news from Ian
Wait, you might be thinking, if he's already in the early stages of a potential relationship, why did he get all emo on Instagram the day Rebecca Lim, with whom he was romantically linked for years, announced her engagement?
His post declaring that "not every Christopher Lee will have his Fann Wong", along with his recommendation of a song that's about a man attending his ex's wedding ("So this is how it feels," he mused), certainly seemed to hint that he wasn't taking Becks' happy news very well. You know, like someone who can't quite get over his former lover.
However, unlike what was insinuated in his earlier interview with a local Chinese daily, Ian firmly maintained that he and Rebecca were always just "good friends" and "colleagues".
Before we could question him any further, his protective manager stepped in to politely request that we "move on" from this incident.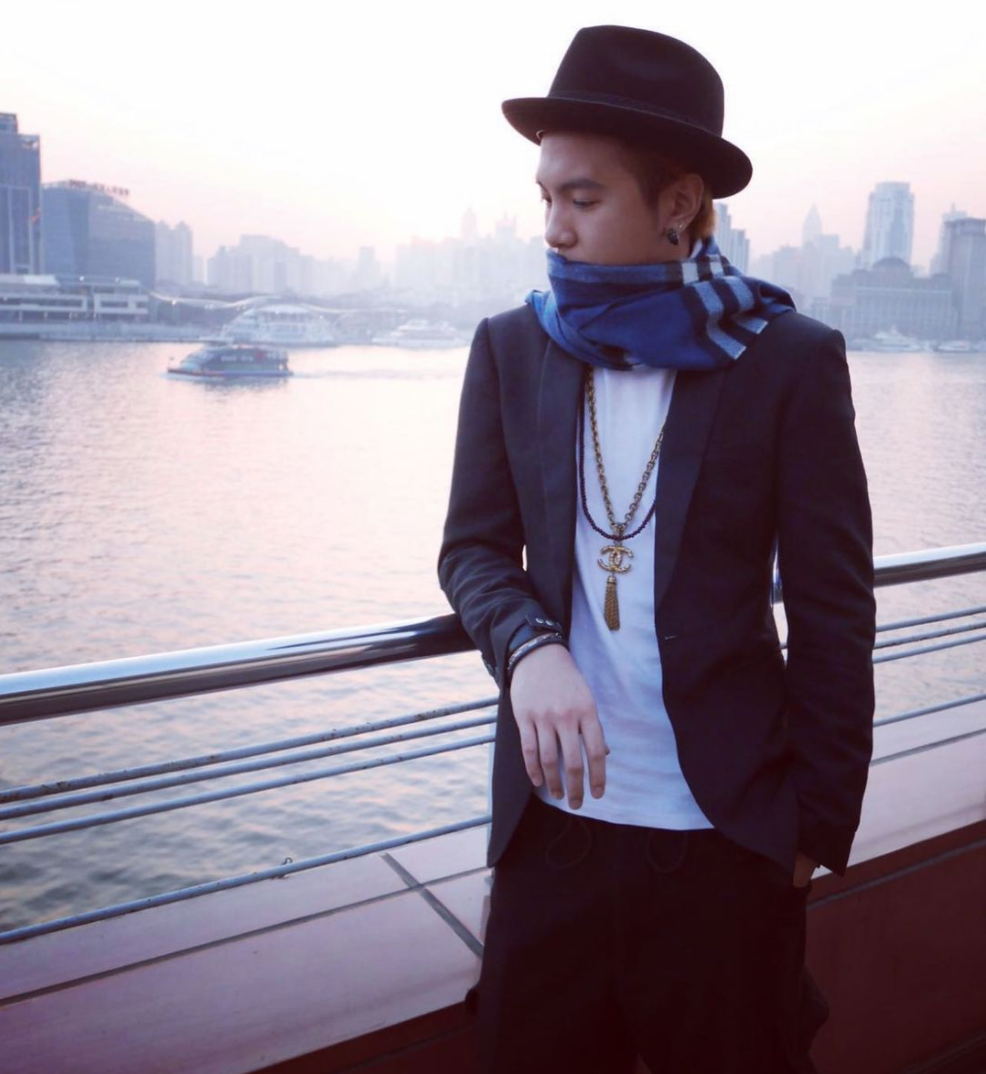 The post has since been deleted
Whatever it was that stirred up his Insta-lament, Ian reassured us that he's feeling "fine" right now.
The star, who enjoys songwriting and has released a few singles over the years, also said that he never pulled a Taylor Swift by penning a track to cope with his emotions.
"This is [Rebecca's] own personal and private matter, and I just wish her well," said Ian. "I'm very happy for her, and also for James [Seah], Desmond [Tan], and everyone else who's getting married. It's very nice and it means that everybody is growing up."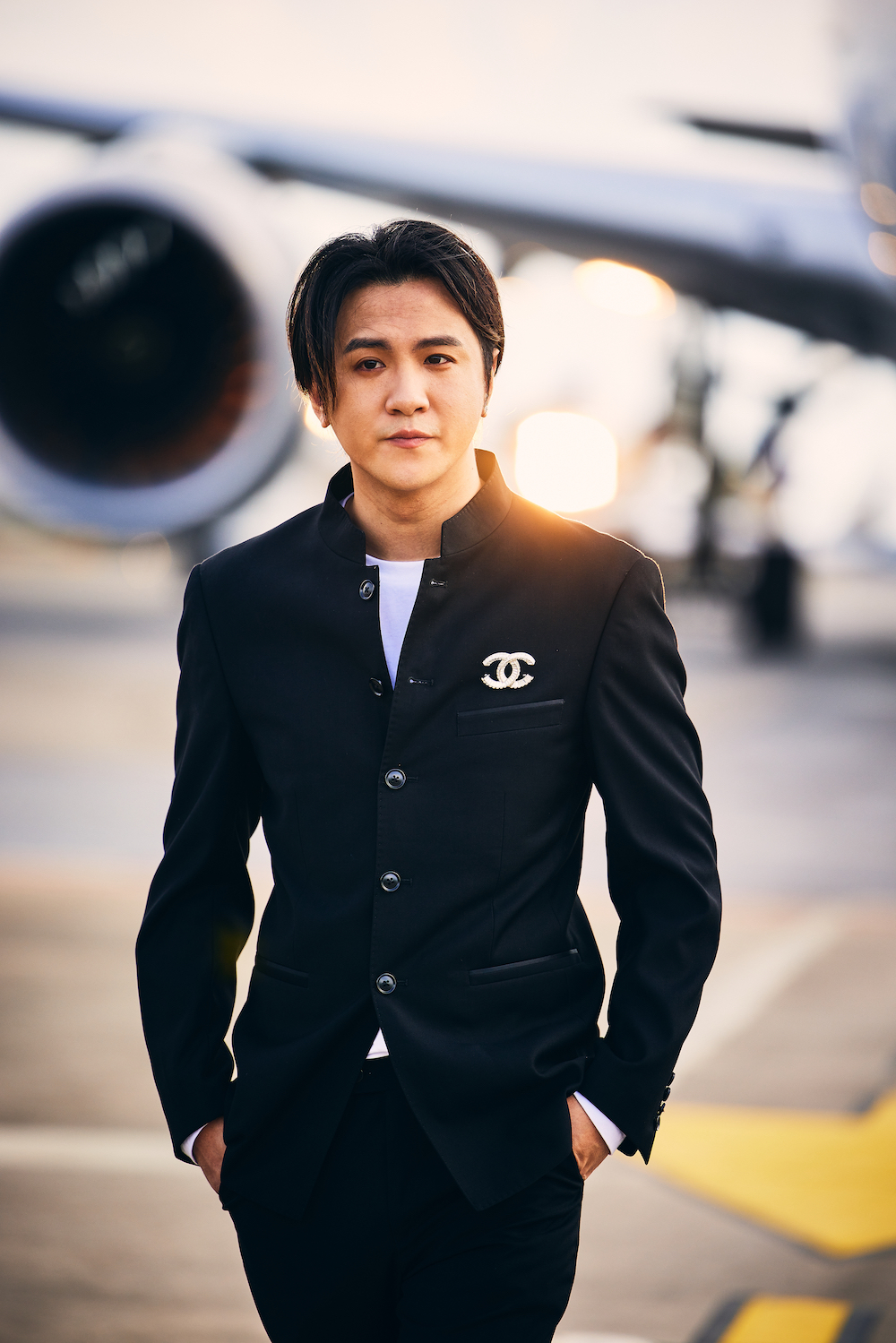 Guess that's the last we'll hear of it
He was obviously — and understandably — much more eager to talk about Mr Zhou's Ghost Stories, which is about a radio DJ (played by Dennis Chew) who listens to stories from callers sharing about their ghostly experiences at work.
While Ian himself has had spooky encounters in the past (which we'll get to in a bit), he reported that nothing of that sort happened on the set of Mr Zhou's Ghost Stories, in which he plays a photographer who unwittingly captures pics of the paranormal (something like Thai horror flick Shutter).
In fact, the most memorable thing that happened was a crappy one… literally.
According to Ian, he suddenly had a stomachache (the kind that makes you feel like doing a 'number two') in the middle of filming a scene in a secluded area of Tuas with no washrooms around.
"Thankfully, our cameraman was kind enough to drive me to a factory and wait for me to 'clear myself' before taking me back to the set again," Ian laughed.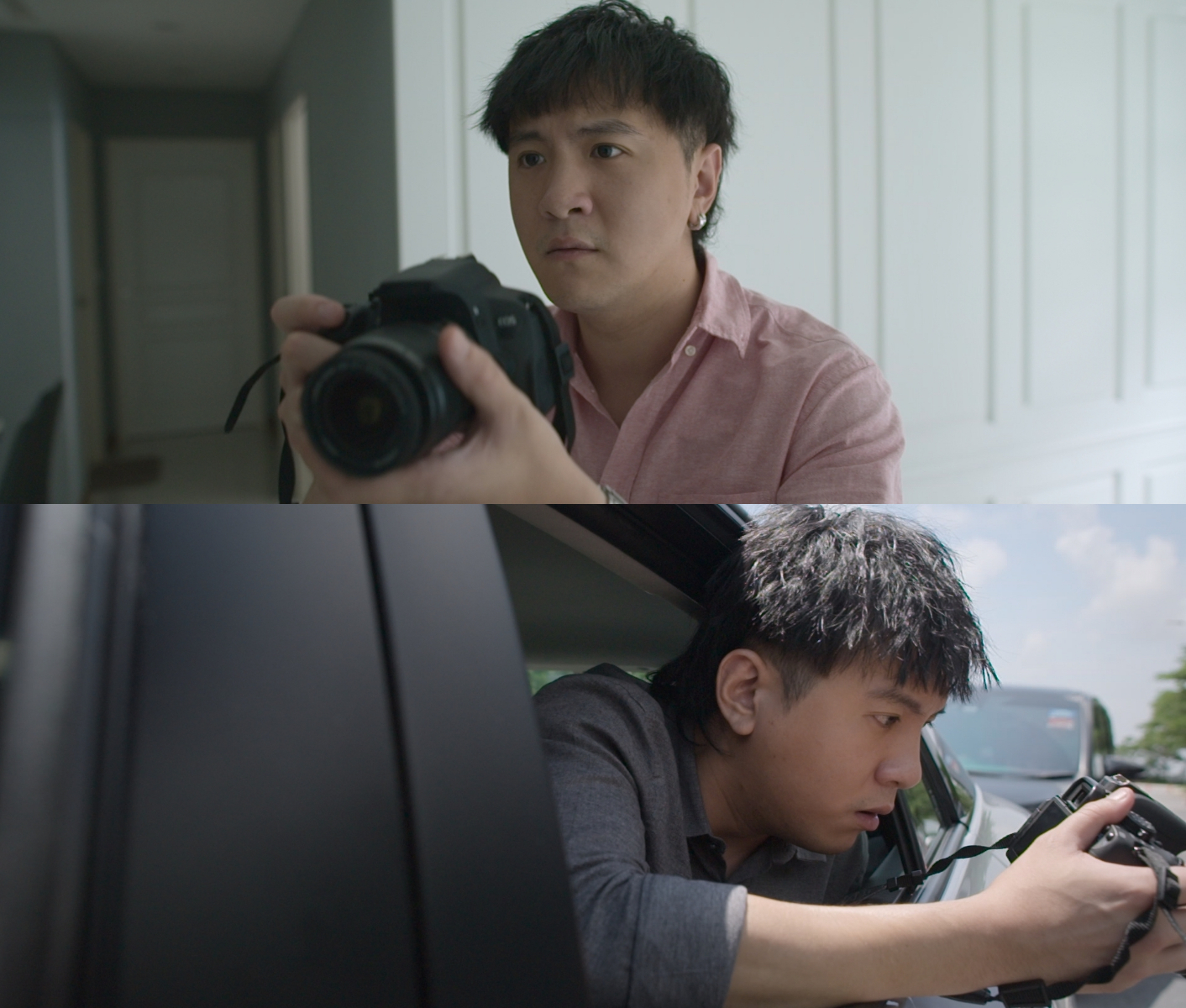 Oh snap
As for his suspected brushes with the supernatural, Ian recounted a spine-chilling tale that happened one Saturday afternoon a decade ago at the old Mediacorp building, which he said he's never revealed to any other reporter before.
"I was still a part-timer back then and was filming C.L.I.F.," he said. "I remember wanting to go to the vending machine to get a drink with my friend after having my make-up done, and on our way there, we decided to use the toilet."
Since Ian was taking a longer time to do his "business", he asked his friend to go on ahead without him first, which his friend did.
Then, just a minute later, he clearly heard a series of very loud and persistent knocks ("BANG BANG BANG BANG BANG," the actor recalls) on his cubicle door, but Ian thought it was his friend playing a prank and yelled at him to stop.
However, when he came out, there was nobody there or in the ladies' room next door, where Ian said he had "heard women talking" earlier. Shudders.
Ian's friend also denied doing anything of that sort, which he believed as his friend was already picking up his drink at the vending machine and wouldn't have had the time to run all the way there from the toilet when Ian confronted him.
"I'm getting goosebumps just telling you about this," he chuckled.
<>

Same, Ian. Same

Mr Zhou's Ghost Stories @ Job Haunting will be available on demand for free on meWATCH from December 17.

Photos: Mediacorp, Mediacorp/Photo unit, Ian Fang/Instagram