Ikea S'pore Now Sells 8 Treasures Lotus Leaf Rice, Orh Nee & Mango Pomelo Desserts For CNY
Fuss-free festive dishes for those planning to stay in for CNY.
Fuss-free festive dishes for those planning to stay in for CNY.
Mention Ikea bistro food and Swedish meatballs and fried chicken wings usually come to mind. For Chinese New Year, the furniture giant is also offering a range of frozen festive food items, like 8 Treasures Lotus Leaf Rice, Mango Pomelo Dessert and Yam Paste.

The limited-edition items are available on a first come, first served basis at Ikea outlets. A staff member tells us that there will be no restocking once the goodies run out, as "it's only available for Chinese New Year".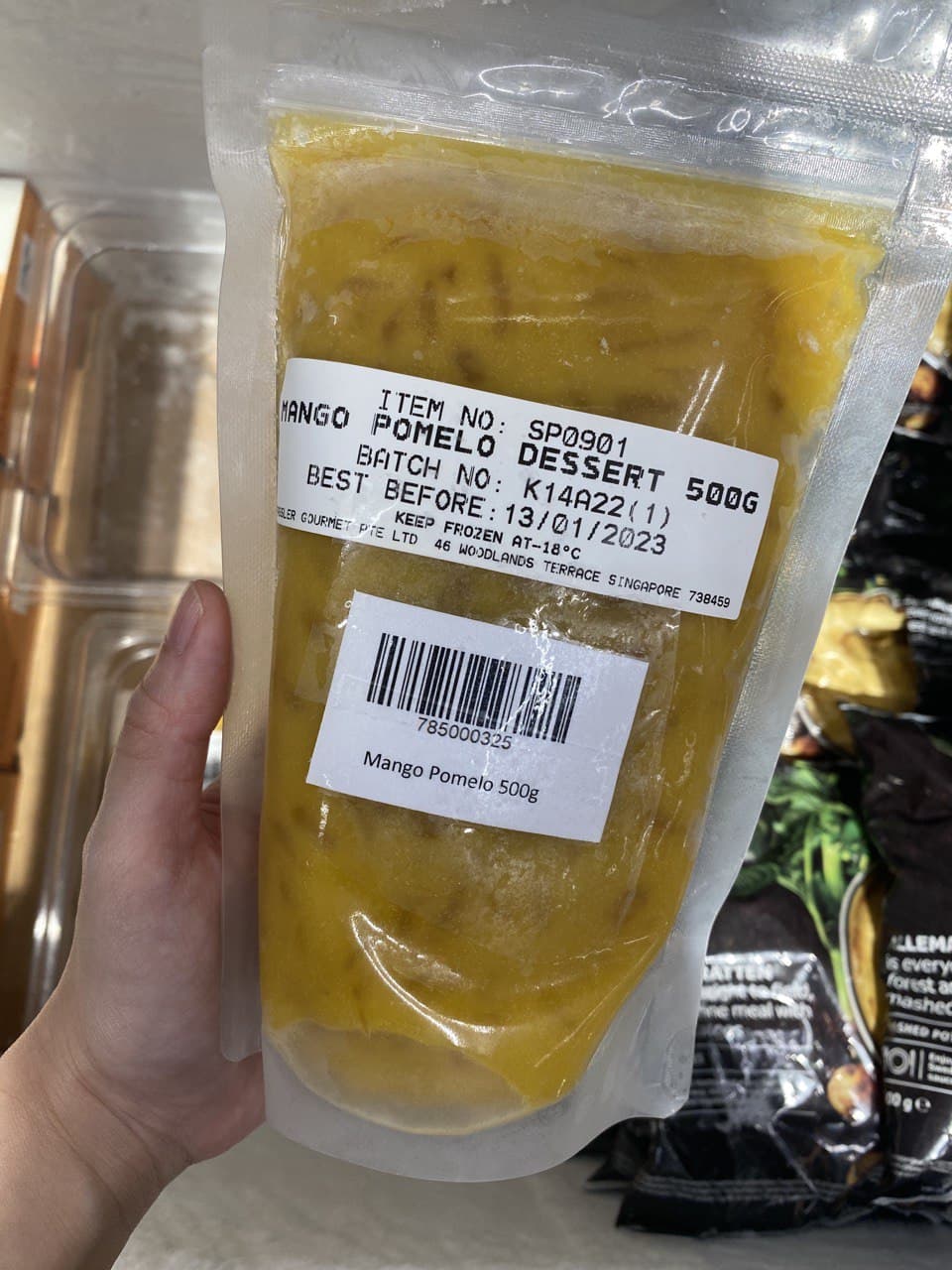 Mango Pomelo Dessert, $8 for 500g
We spotted less than five packs of frozen mango pomelo left at Ikea Jurong. As for the yam paste, we are told it's "sold out", so consider yourself lucky if you manage to snag any extra packs left in-store (the items are not sold at Ikea's online store).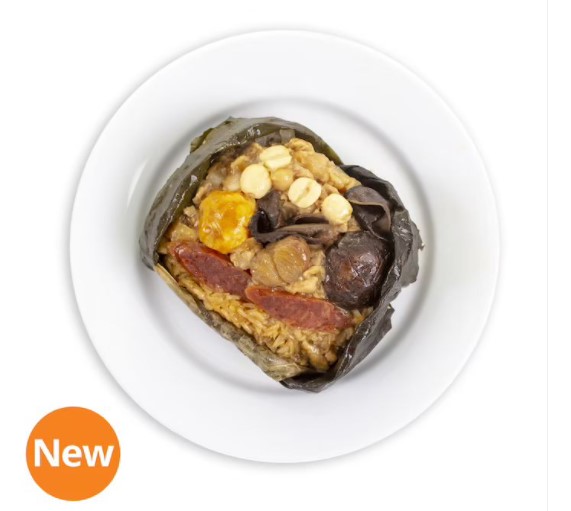 8 Treasures Lotus Leaf Rice, $8 (available till Feb 28, 2022)
But you can easily get the pre-steamed 8 Treasures Lotus Leaf Rice at Ikea's Swedish Restaurant outlets. Our ready-to-eat rice comes in a neat leaf-wrapped parcel. When we open it up, hot steam wafts up tantalisingly.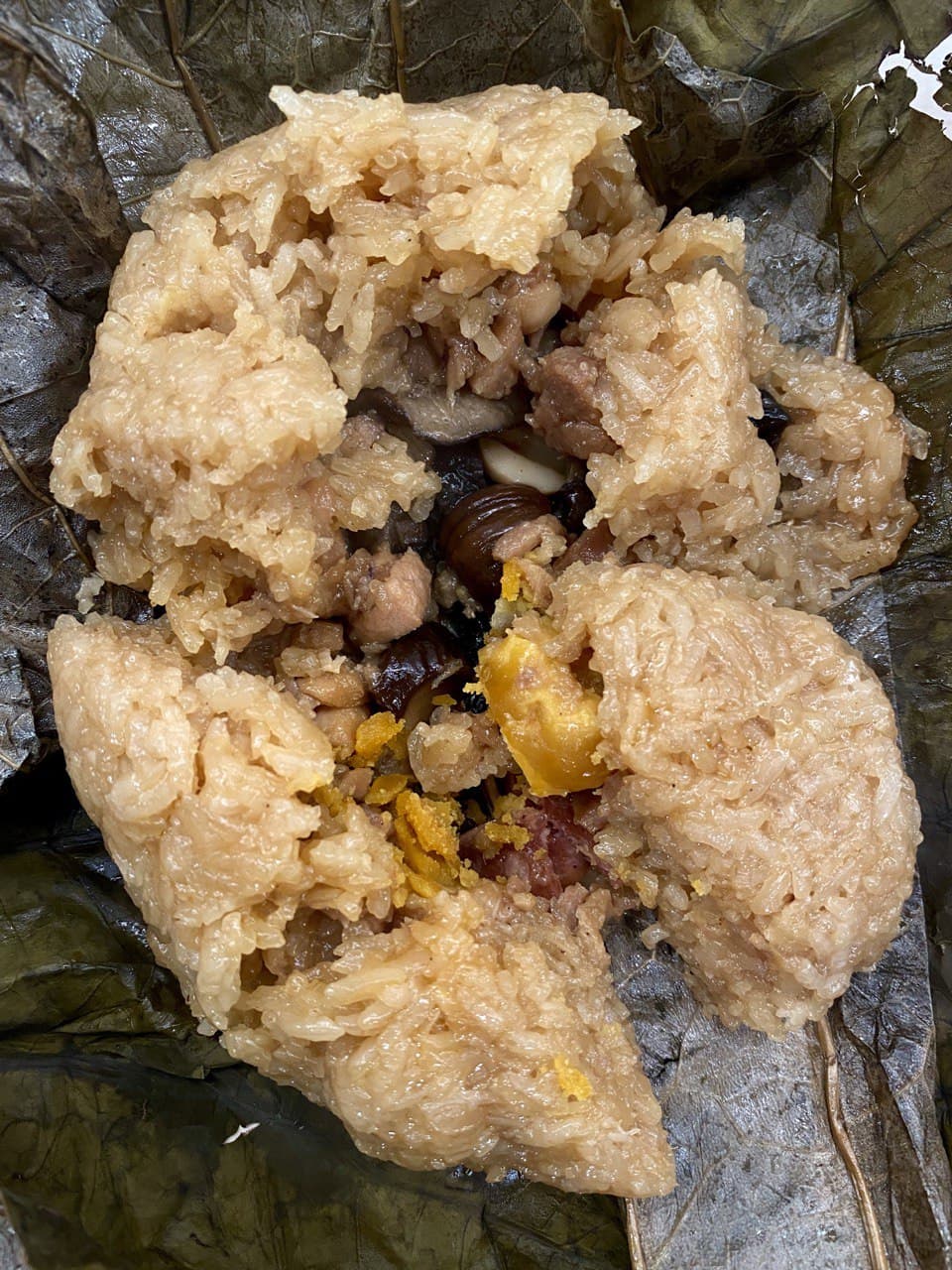 Taste test
We dig into the glutinous rice, which yields a few morsels of juicy sliced lup cheong, a whole salted egg yolk, sliced shiitake mushrooms and whole chestnuts. The rice was not quite al-dente enough for our liking, but had a flavour reminiscent of lor mai gai. Don't count on this being the best eight treasures rice, but it's still a fun snack for when you're picking up a few last-minute CNY items at Ikea. For takeaways, you can also pre-order in advance via www.ikea.com/sg/en/stores/restaurant and swing by to pick up your food when it's ready.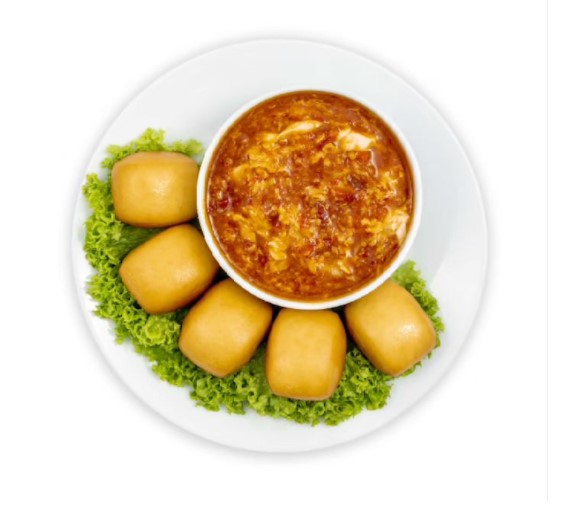 Salmon with Chilli Crab Sauce and Mantou, $5.80
Ikea Jurong also has a new menu which includes this wallet-friendly salmon dip with deep-fried mantous.
Fried Fish Fillet with Crispy Noodle, $5.80
There's also a cute 'banquet-style' crispy noodle dish with a fried fish fillet instead of the usual Cantonese-style prawns.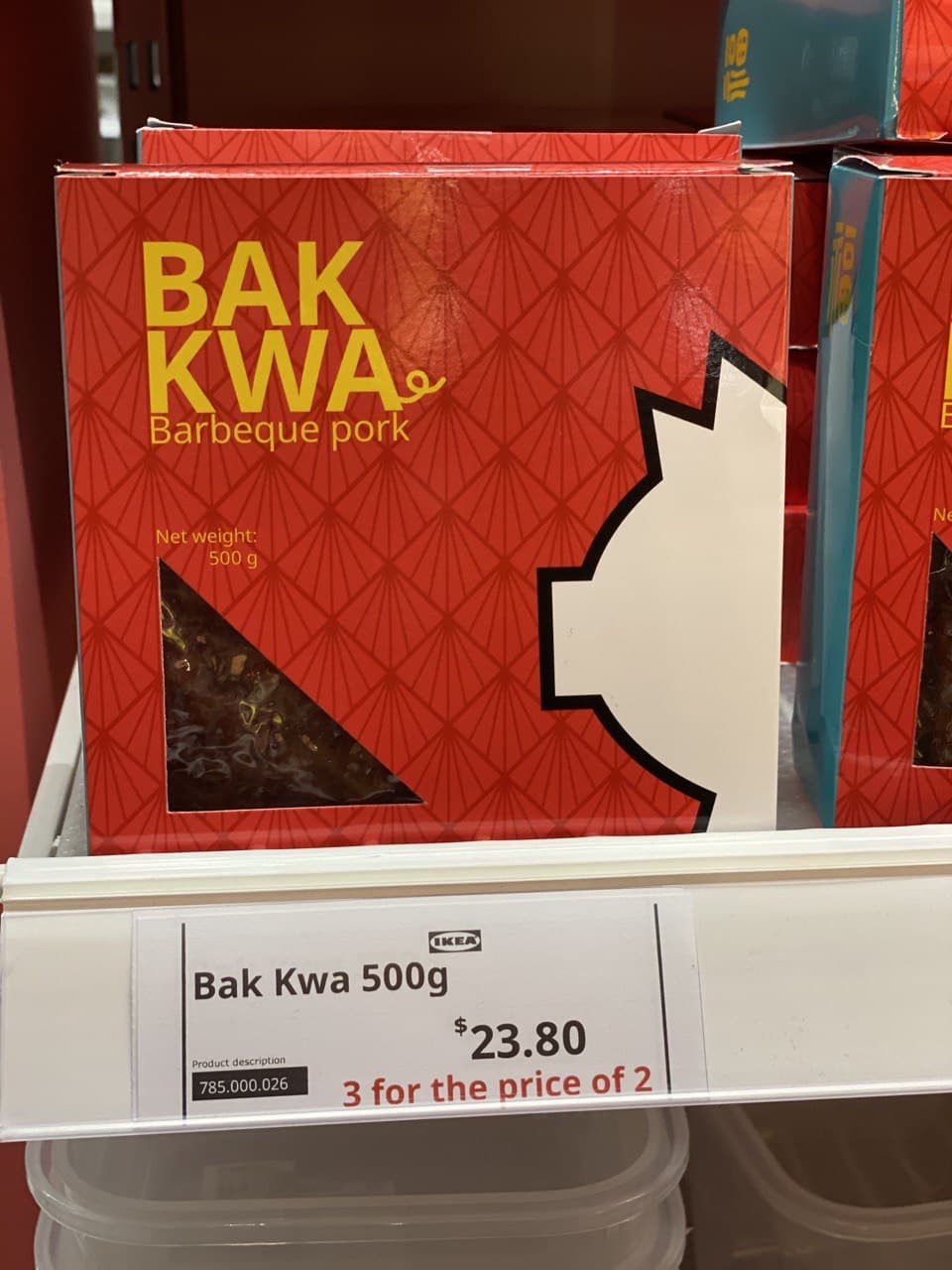 Discount for bak kwa
If you haven't stocked up on bak kwa, there's a 3-for-2 promotion for Ikea's barbecued pork slices, which usually costs $23.80 for a 500g box with individually vacuum-sealed slices.
CNY cookies
We also found cute Fortune Cookies and Red Velvet Cheese Cookies at $8.80 a box. Huat ah!