An immersive 'Stranger Things' pop-up is coming to Singapore; will turn Bugis upside down from June 30
Hang out in the Upside Down or even Starcourt Mall.
Fancy hanging out in Hawkins, exploring the Upside Down or reliving catastrophic battles with Vecna? Yes, Stranger Things fans are about to have their worlds turned Upside Down when Stranger Things – The Encounter: Singapore arrives on our sunny shores.
The pop-up will run from June 30 to Oct 1 at Bugis+, with tickets already on sale. Prices start at $39 per person on weekdays and $49 on weekends. There's also a Priority Pass ticket available at $109 (weekdays) and $119 (weekends) which comes with an exclusive merch bundle. From now until May 31, there's a $10 discount on all tickets.
What to expect at Stranger Things – The Encounter: Singapore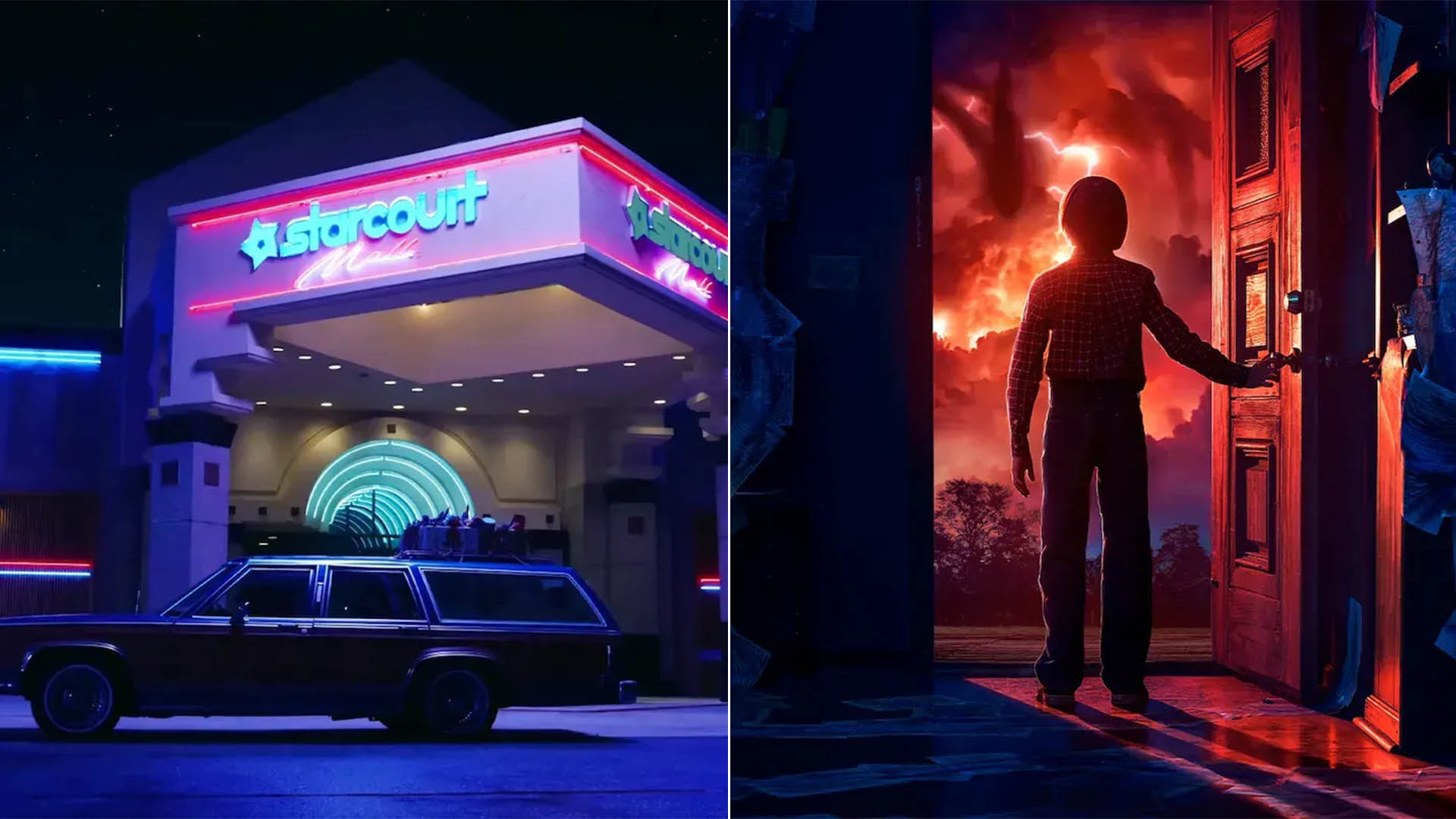 It's billed as an interactive retail experience, but no, you're not just splashing cash to spend more money.  The pop-up, sprawled over 10,000 sq ft over two levels in the mall, will have six rooms of interactive audiovisual activities that will take visitors through the Stranger Things universe that's dripping with 80's nostalgia.
Channel your inner Eleven, Will or Dustin or the rest of the gang as you make your way through Joyce's House, scope out the situation at The Lab, navigate through the Upside Down and even venture into the chilling Creel House. And after all that, reward yourself with bites from Surfer Boy Pizza and Scoops Ahoy. Will Vecna or the Demogorgon make an appearance at the experience, organised by Mighty Jaxx and Netflix? Your guess is as good as ours.
What we do know, though, is that the experience, held at Level 7 in Bugis+, is expected to last about 45 minutes. Need more time here for more thrills and spills? There's a Starcourt Mall area that fans can access to enjoy more food and drinks and buy exclusive merch (entry included in ticket price; or $15 for visitors without a ticket to the Level 7 encounter). Pics or it didn't happen? Schlep over to the Stranger Things Visitor Centre in Bugis+ Level 2 that has free admission and where photo opportunities, a Demopets statue and more merch await.
Stranger Things – The Encounter: Singapore
When: June 30 to Oct 1. Open Mon-Thur at 2pm-10pm and on Fri-Sun at 10am-10pm
Where: Bugis+ Level 2 and 7, 201 Victoria Street, Singapore 188067
More info