Insta-Buzz: What The Stars Were Up To This Week
Here are some of our favourite snaps from the past week.
This week, we saw a very exciting appearance from an elusive former actress, lots of overseas holiday pics, poor kids getting sick or injured, and updates from Ix Shen as he fled Ukraine. Read on for more.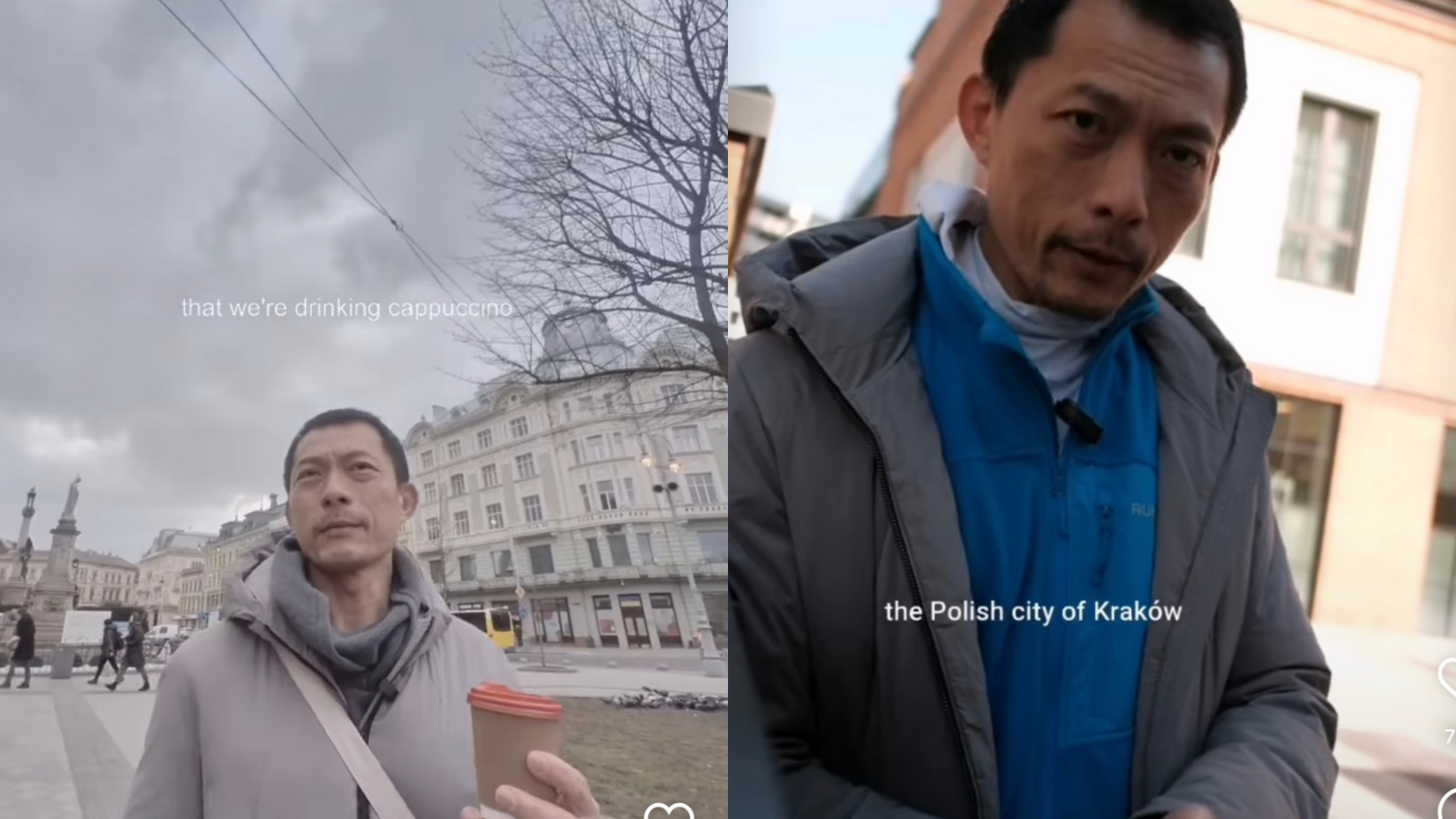 Ix Shen arrived in Poland from Ukraine
While he initially had no plans to leave Kyiv after Russia's invasion of Ukraine, Ix eventually decided that "it's not in [their] best interest to live extensively underground during the next phase of fighting" and left for Poland, while giving his followers updates along the way.
The former Mediacorp actor arrived in the Polish city of Kraków yesterday (Mar 12) and plans to be based there for the time being as he and his Ukrainian wife still have family and friends back in Ukraine, and he felt it would be better to be there so he can "offer any form of assistance should the opportunity arise".
Take care and stay safe, Ix!
Photos: Ix Shen/Instagram
Sheila Sim had a happy update about her daughter
Poor Sheila must've been worried sick when her 17-month-old daughter Layla tested positive for COVID-19, but fortunately, the toddler is on the mend, as the relieved mum happily shared on Friday (Mar 11).
Posting an adorable video of a laughing Layla being "energetic enough to climb up and slide down the gym many times", Sheila reported that the girl "is finally breaking out of her fever", although her voice is still "coarse" from the sore throat.
You can read her full post below:
Photos: Sheila Sim/Instagram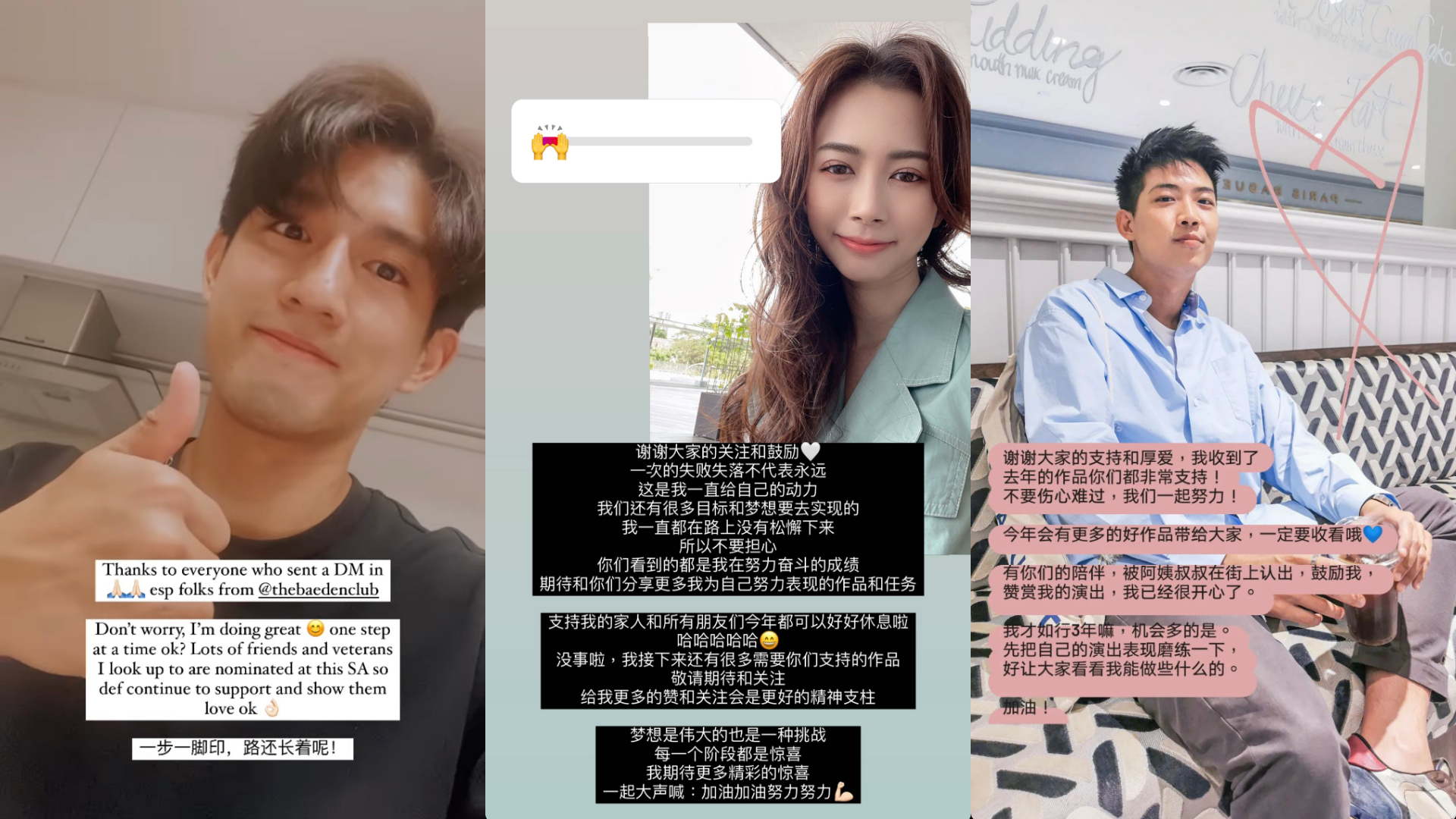 Those who didn't get into the Top 40 were gracious 'losers'
The Star Awards 2022's Top 40 Most Popular Male and Female Artistes were announced earlier this week and there was a noticeable absence of younger stars on the list (8days.sg counted, and the average age of the nominees is 47.2).
However, instead of being discouraged or disappointed, those who didn't get in, such as Ayden Sng, Bonnie Loo, and Ben Tan, took to Instagram to reassure their supporters that they are okay, and that there's always next time. Jiayou!
Photos: Ayden Sng/Instagram, Bonnie Loo/Instagram, Ben Tan/Instagram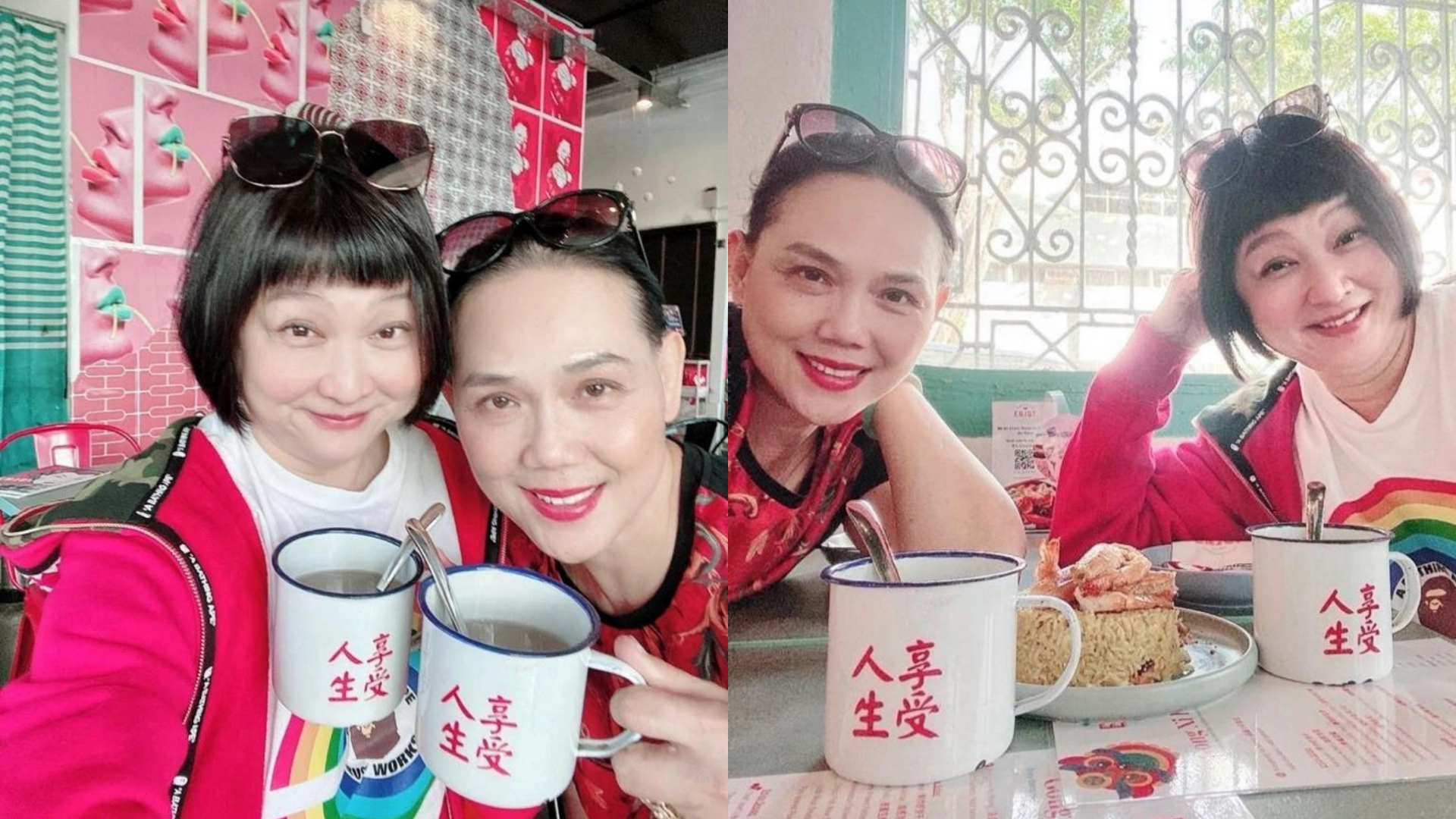 Chen Liping met up with Zeng Huifen
Fans of classic Mediacorp — then SBC — drama Samsui Women were thrilled when Liping shared several photos from her outing with Huifen, who relocated to the United States after retiring in 1996 and has rarely made any public appearances since then.
Photos: Chen Liping/Instagram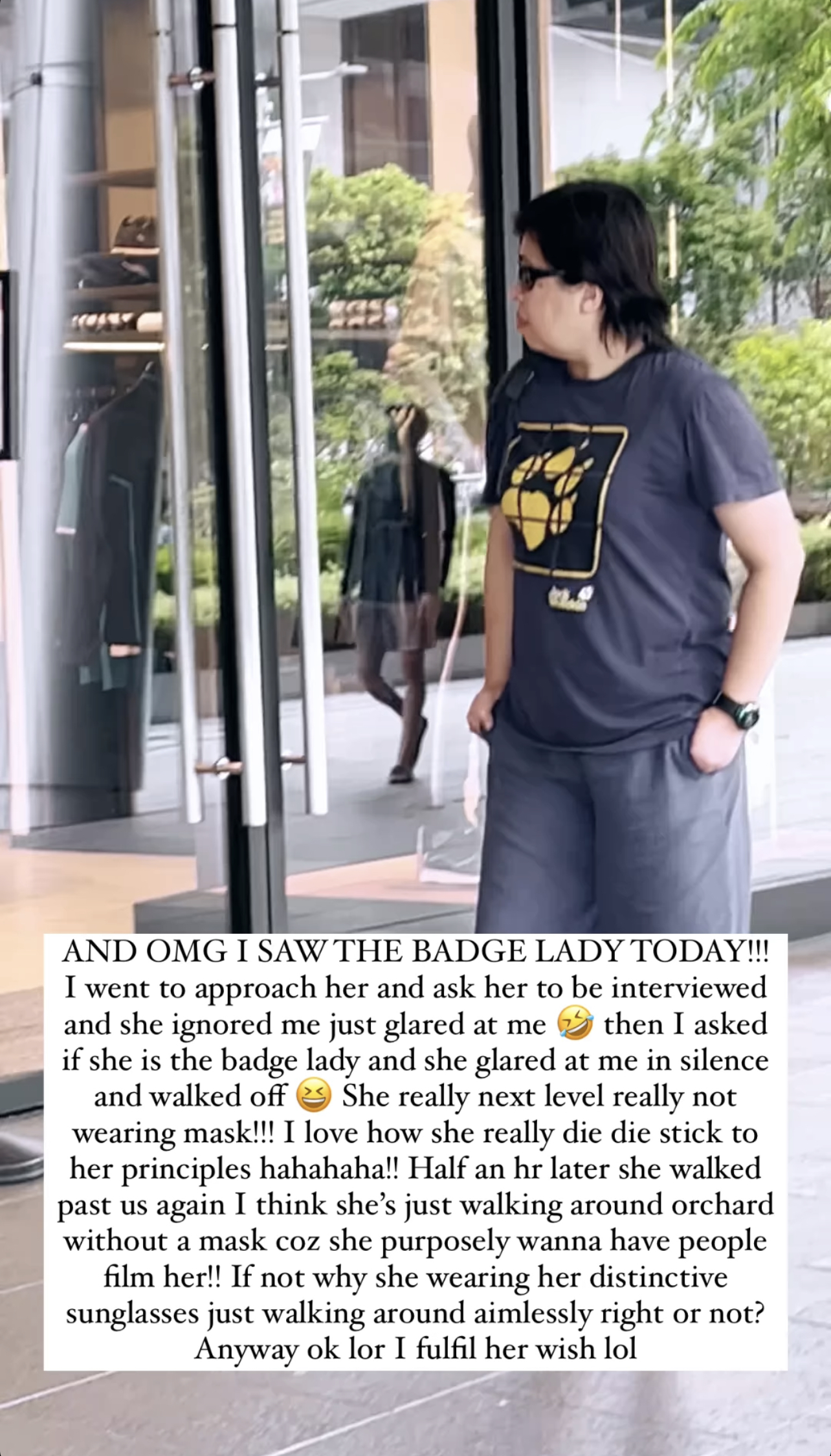 Xiaxue ran into the MBS "Badge Lady" on the streets
Despite gaining notoriety and being sentenced to 16 weeks in prison for refusing to wear a mask in public, Phoon Chiu Yoke aka "Badge Lady" clearly still hasn't learned her lesson, as seen in a video that was taken by Xiaxue while the latter was conducting interviews on the streets of Orchard. And yup — still no mask.
The Singapore Tourism Board has since stated that they are investigating the incident, so we guess we'll have to wait and see if Badge Lady gets into trouble with the law again.
Photos: Xiaxue/Instagram
Elvin Ng jetted off to Switzerland…
More and more travel photos are popping up on our feed, with Elvin being one of the latest stars to give us major wanderlust envy with his picturesque shots in snowy Switzerland.
Photos: Elvin Ng/Instagram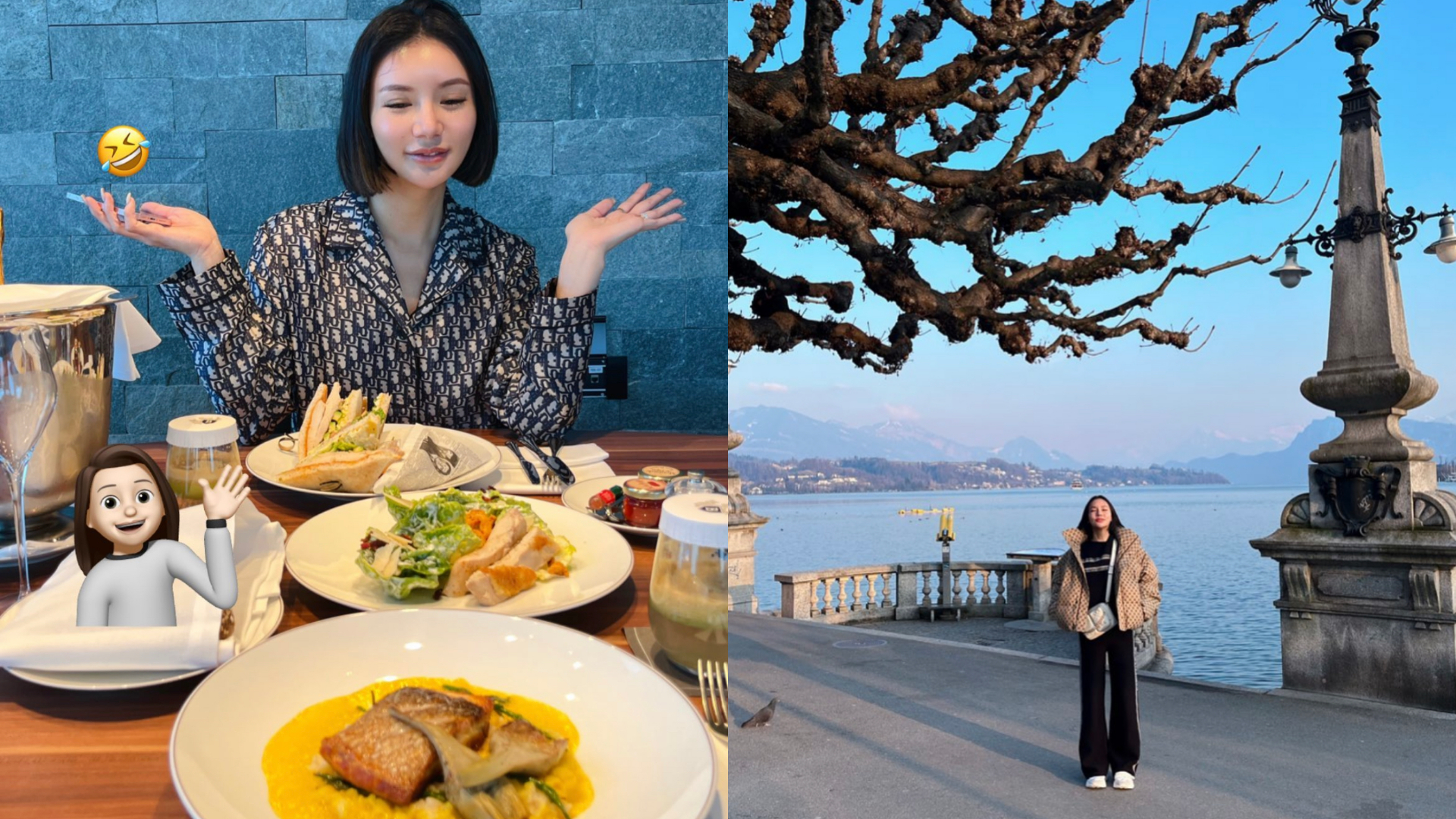 and so did Kim Lim and her husband
After throwing a series of epic pre-wedding celebrations, the billionaire heiress and her new hubby Leslie went on a trip — honeymoon, maybe? — to Switzerland, giving us more wanderlust envy.
Photos: Kim Lim/Instagram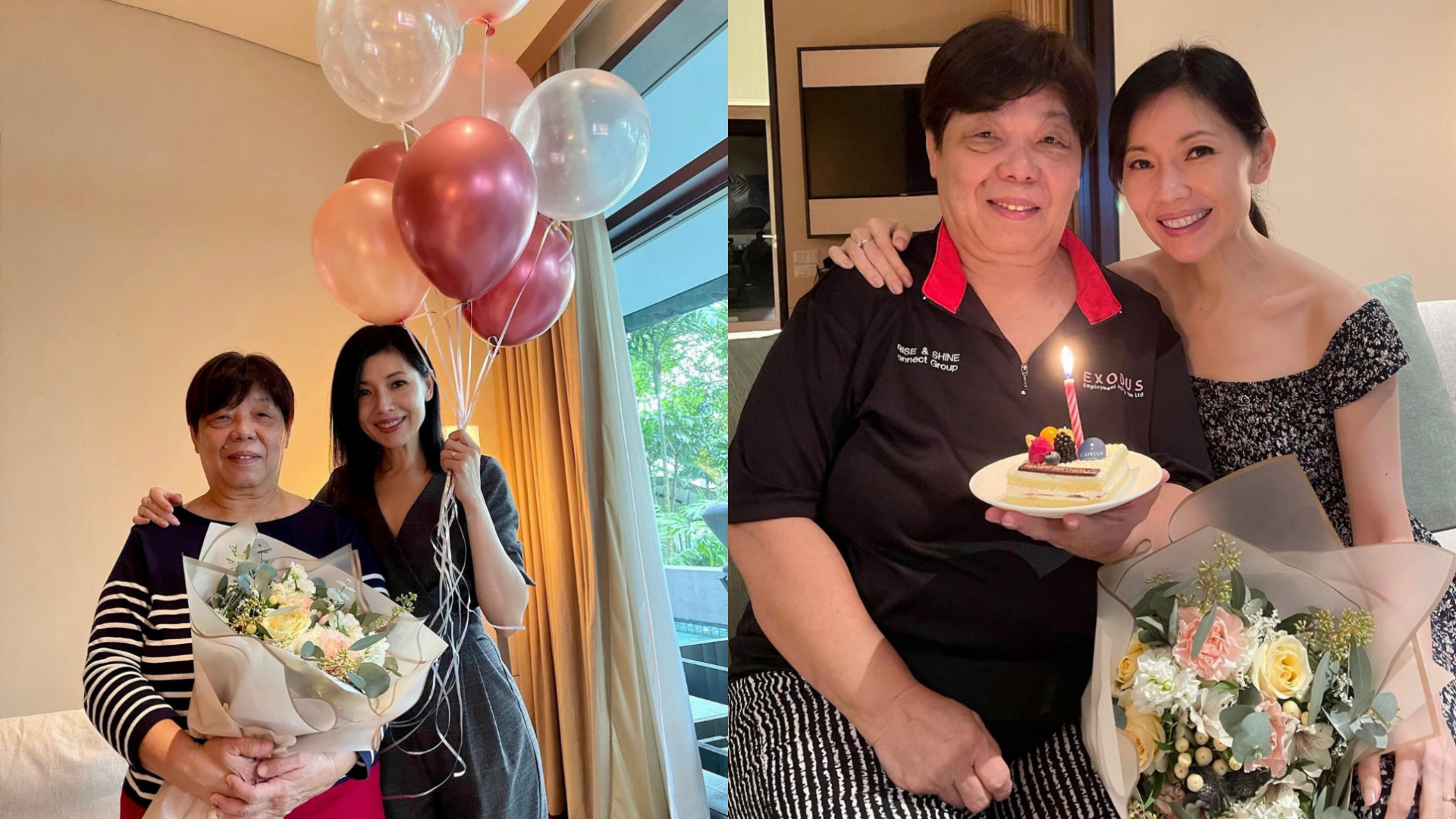 Sharon Au celebrated her mum's birthday before returning to France
After spending a couple of months back home in Singapore, Sharon has jetted back to Paris, but not before treating her mum to a luxurious staycation at Capella as an early 68th birthday present.
Photos: Sharon Au/Instagram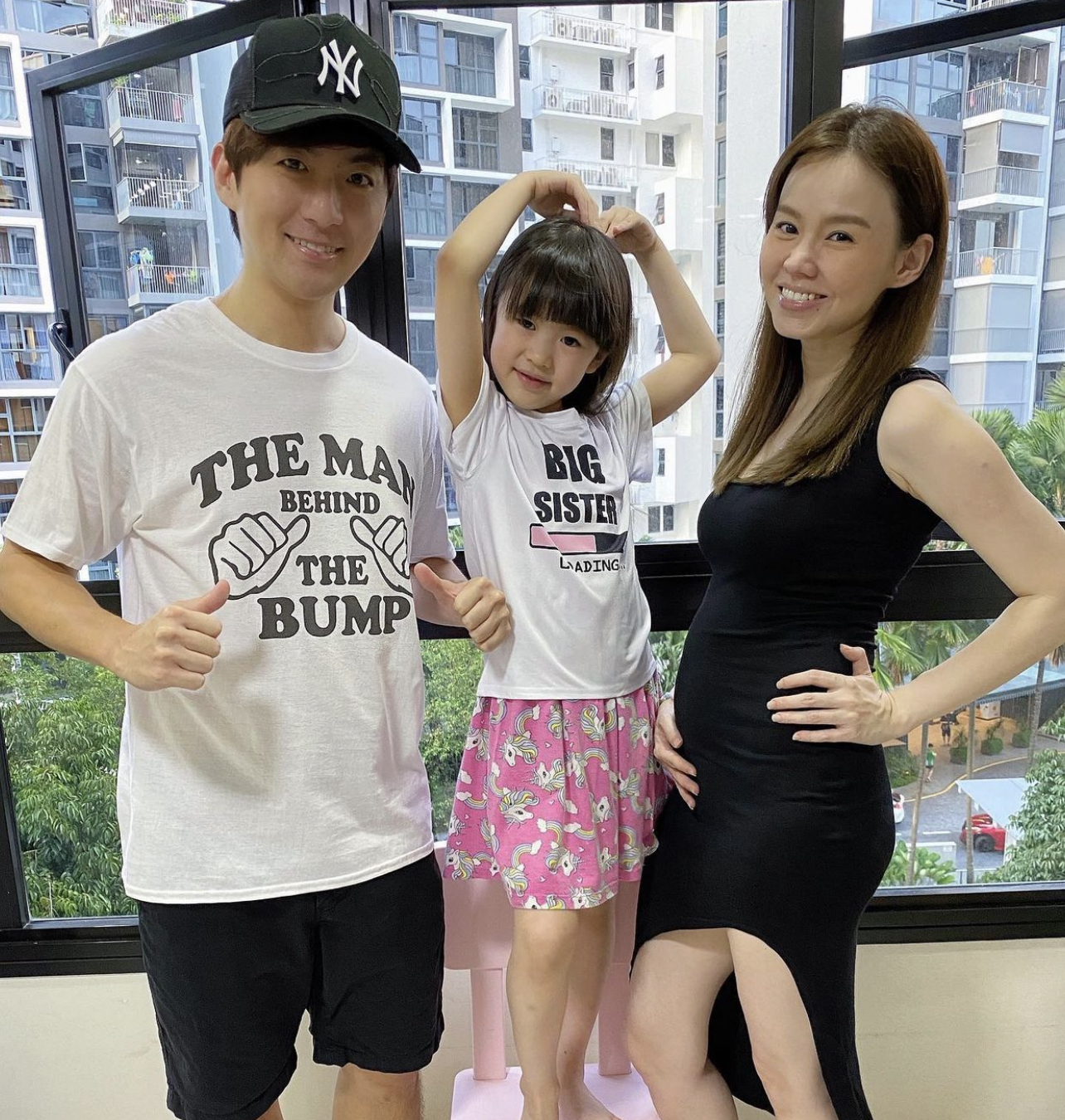 Hong Junyang and Candyce Toh are expecting their second child
Junyang and Candyce's five-year-old daughter Azalea is going to be a big sister as the couple is finally expecting their second kid after "years of trying".
According to Candyce, she had "a very tough first trimester" and "was really sick". Just as she was starting to feel better, COVID-19 struck her entire household, which she shared in this post:
Photo: Candyce Toh/Instagram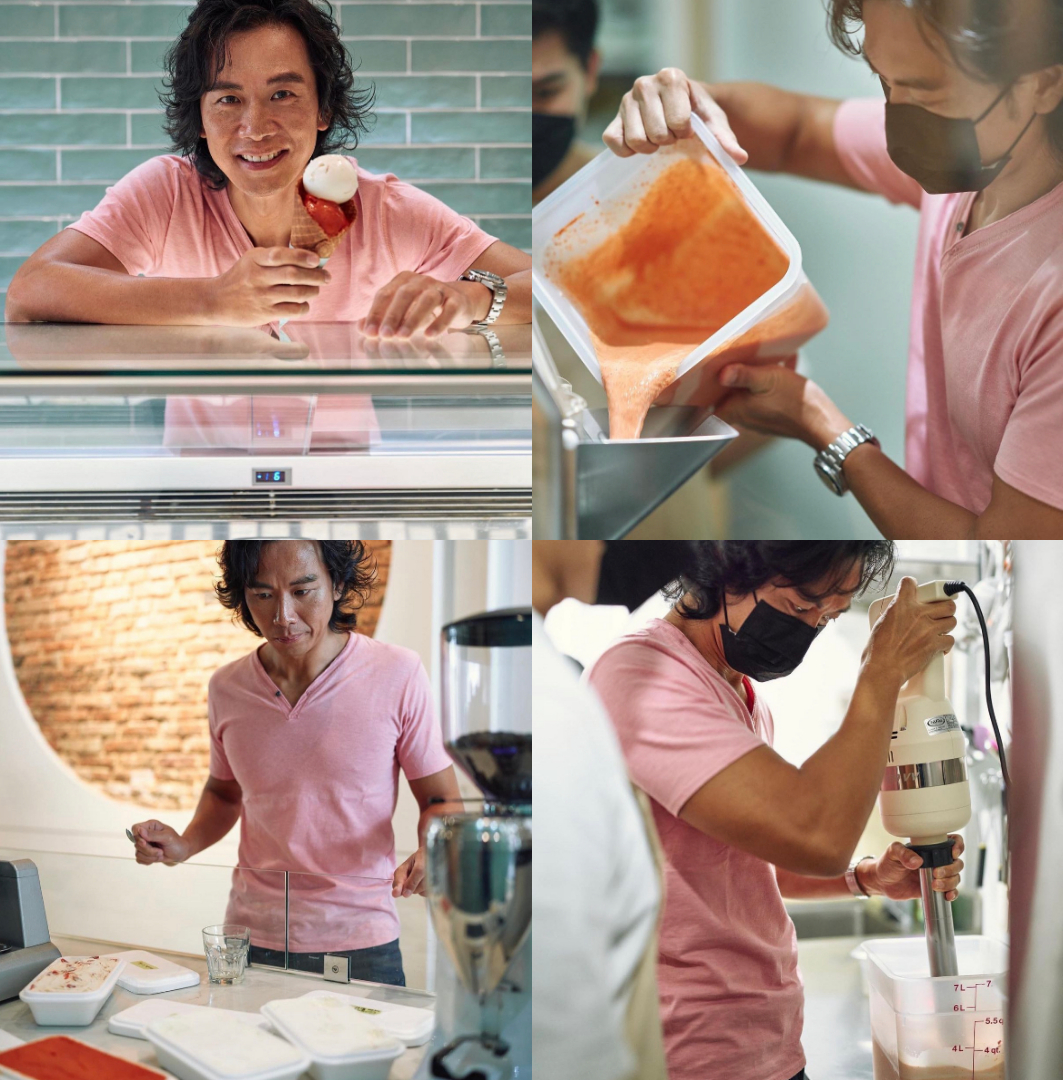 Qi Yuwu created his own gelato flavours
The actor recently teamed up with gelato cafe Monarchs & Milkweed to create his own unique flavours, ginseng and goji berries, which will be given out for free to 100 lucky fans who register for the March 18 event (by the way, all 100 slots have already been filled).
Photos: Qi Yuwu/Instagram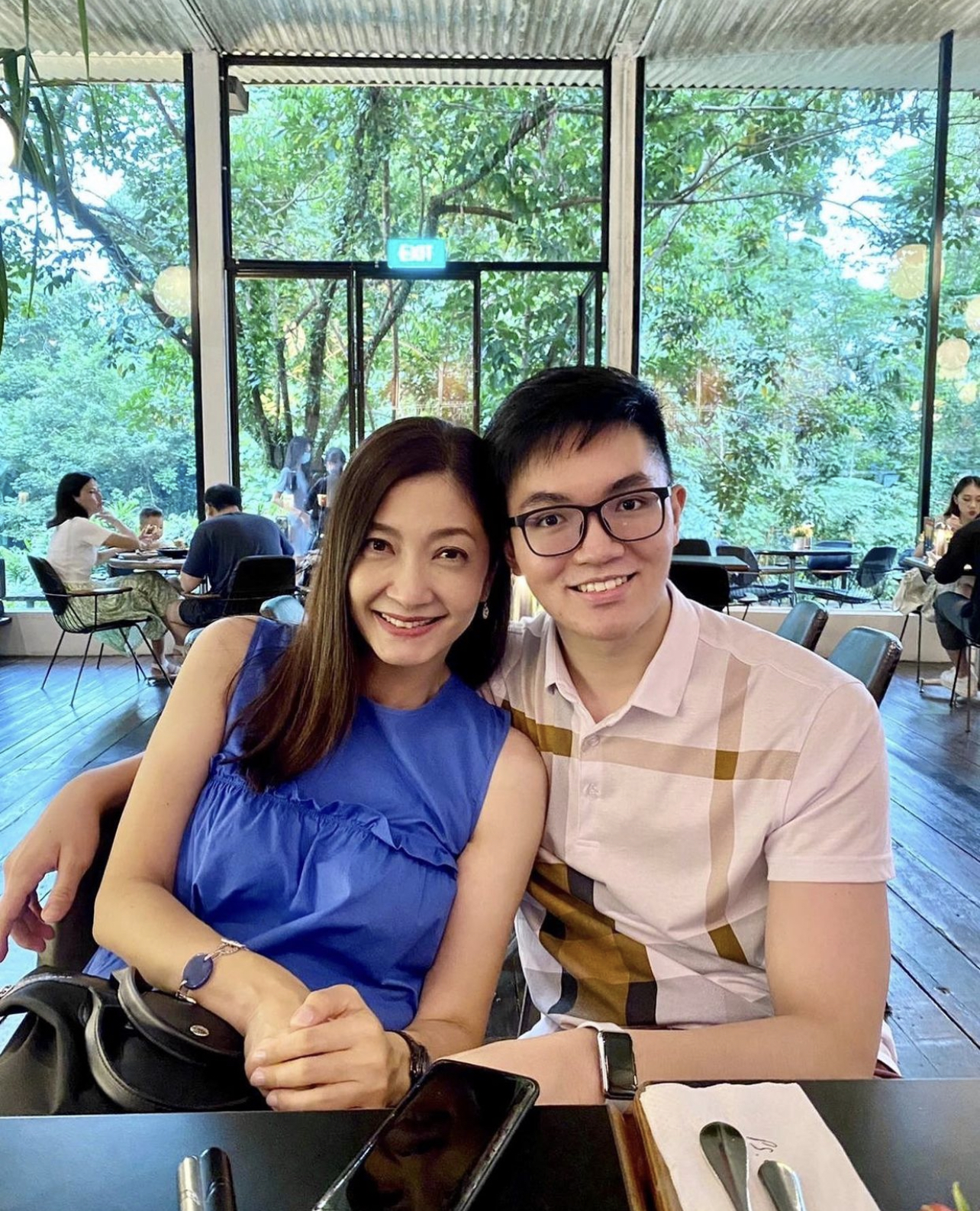 Huang Biren's son turned 22
The actress' eldest kid, son Justin, celebrated his 22nd birthday recently and Biren, who shared this lovely photo of them, gushed about how he has "grown up to be a fine young man".
Photo: Huang Biren/Instagram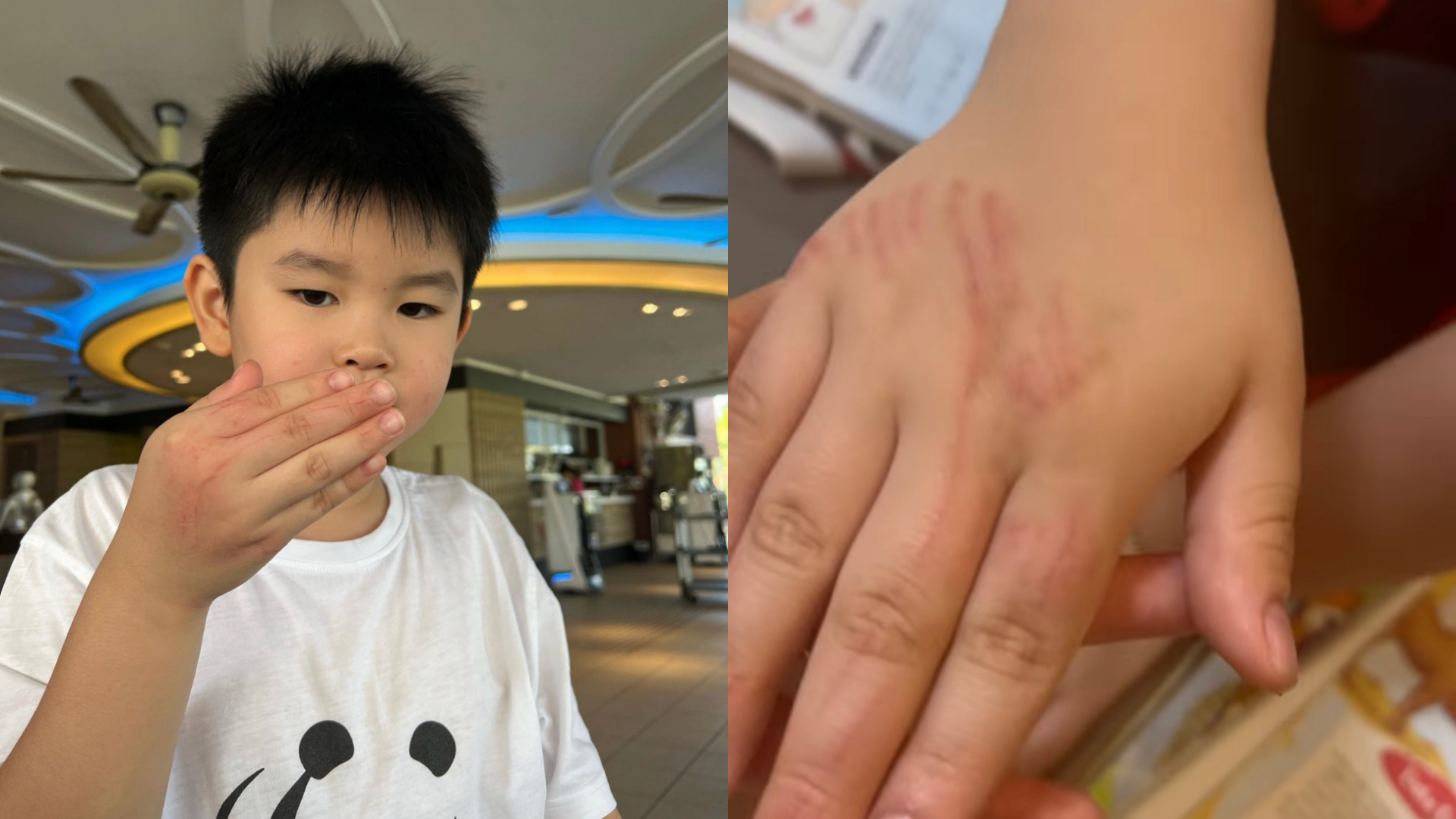 Fann Wong's son got bitten by a fish
Ouch! Poor Zed sustained some nasty wounds on his hand after receiving "a welcome kiss" from a black arowana, and no, he did not even put his hand into the pond.
In a reply to Yvonne Lim's comment, Fann revealed that the arowana had actually jumped out of the water, which she totally did not expect. While Zed was a very brave boy and did not cry, she — as she told brother-in-law Frederick Lee in another comment — was the one who cried instead.
Photos: Fann Wong/Instagram