Insta-Buzz: What The Stars Were Up To This Week
Here are some of our favourite snaps from the past week.
This week saw some of our favourite celebs celebrating some important milestones with their family and friends.
And what better way to save these memories than posting an adorable IG pic or two?
Read on to see which super wholesome posts made us go 'aww'.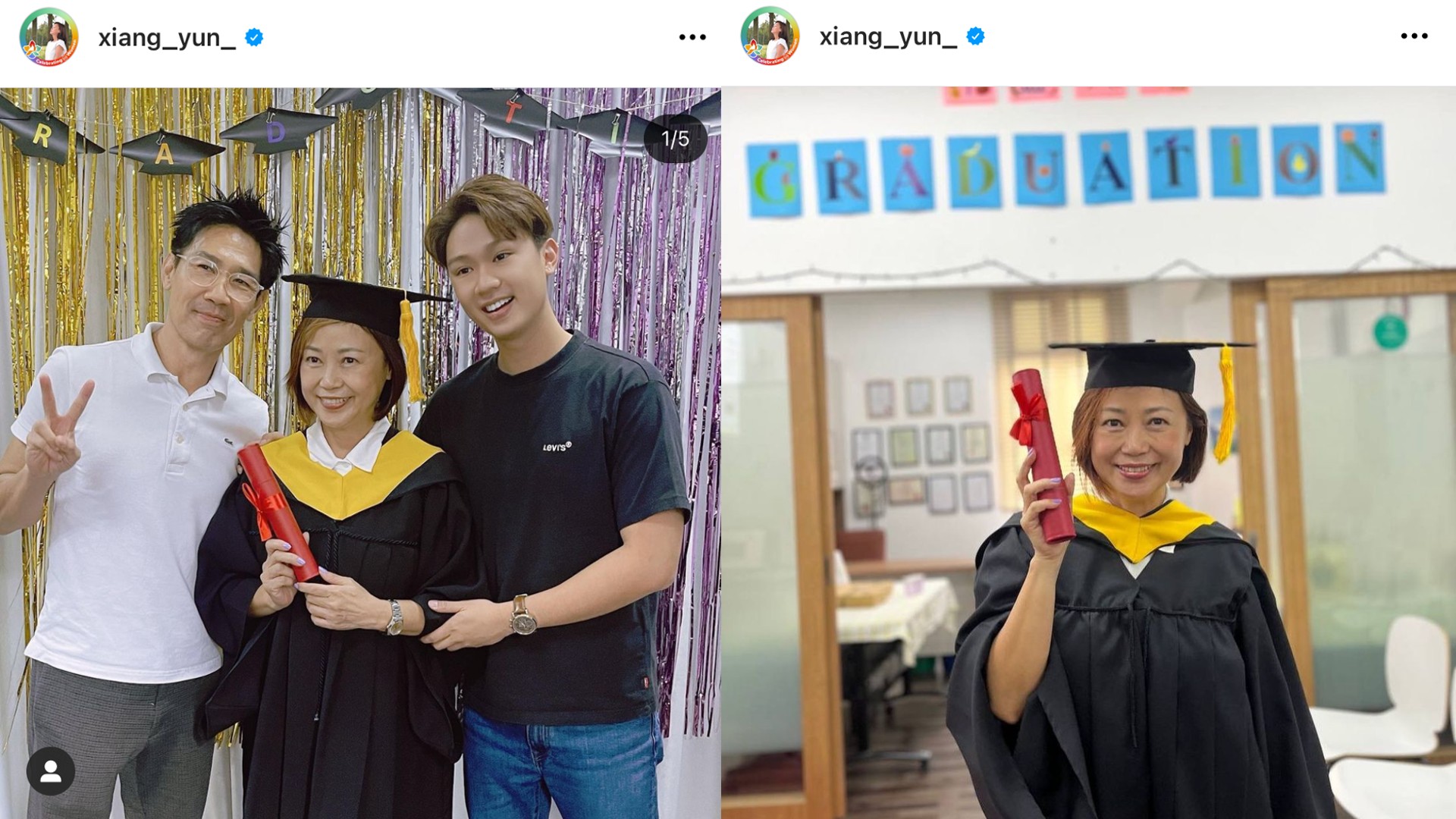 Xiang Yun finally graduated from her nutritionist course
Last month, when we spoke to Xiang Yun after she received her Evergreen Award at the Star Awards, she told us that while others took eight months to graduate from her nutrition course, it took her a year-and-a-half.
Well, her hard work finally came into fruition and look how cool she looks in her graduation robe and mortarboard hat. 
While Xiang Yun reflected on her learning journey and thanked her family and friends for their support, her son, Chen Xi also took to his IG to post just how proud he was of mum, writing how he "did not expect himself to get emotional over [his mum's graduation]". 
Photos: Xiang Yun/ Instagram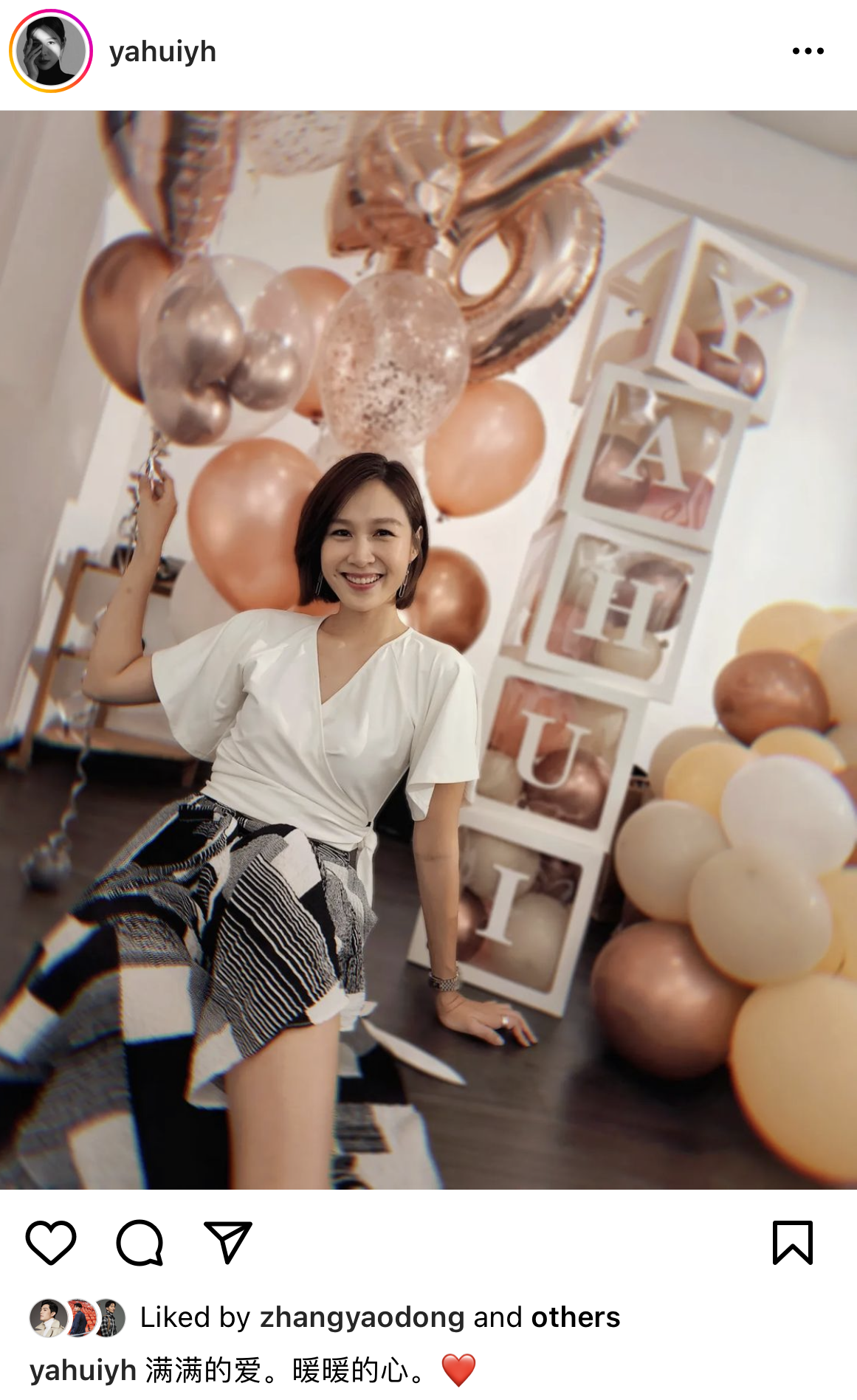 Ya Hui turned 34
The actress celebrated turning 34 on May 18 and took a cute pic in a room full of balloons. 
She also reposted a whole series of IG stories which friends and fans dedicated to her on her special day. It was no wonder she wrote in her post that she was "full of love [with] a warm heart". 
Photo: Ya Hui/ Instagram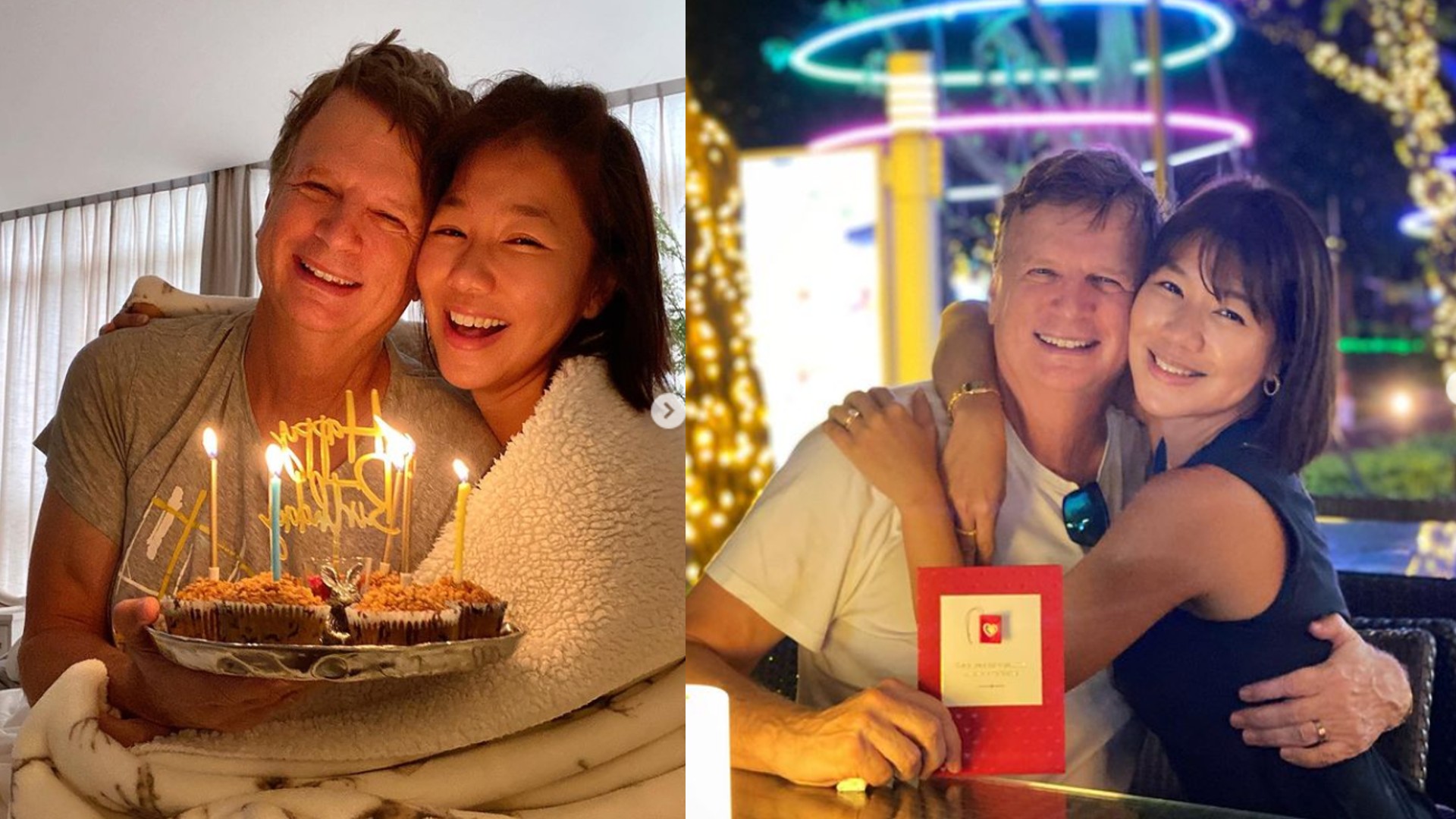 Belinda Lee celebrated her architect husband David Moore's birthday
Going with the birthday theme, Belinda, who tied the knot with David in 2019, posted not one, but two pictures in celebration of her husband's big day. 
The host also documented the day by posting a series of IG stories, that showed her preparing some of David's favourite dishes to surprise him. 
"Sharing my life with you was the best decision I've ever made and I'm grateful for every moment. I love you very very much!" Belinda wrote in her caption.
Photos: Belinda Lee/ Instagram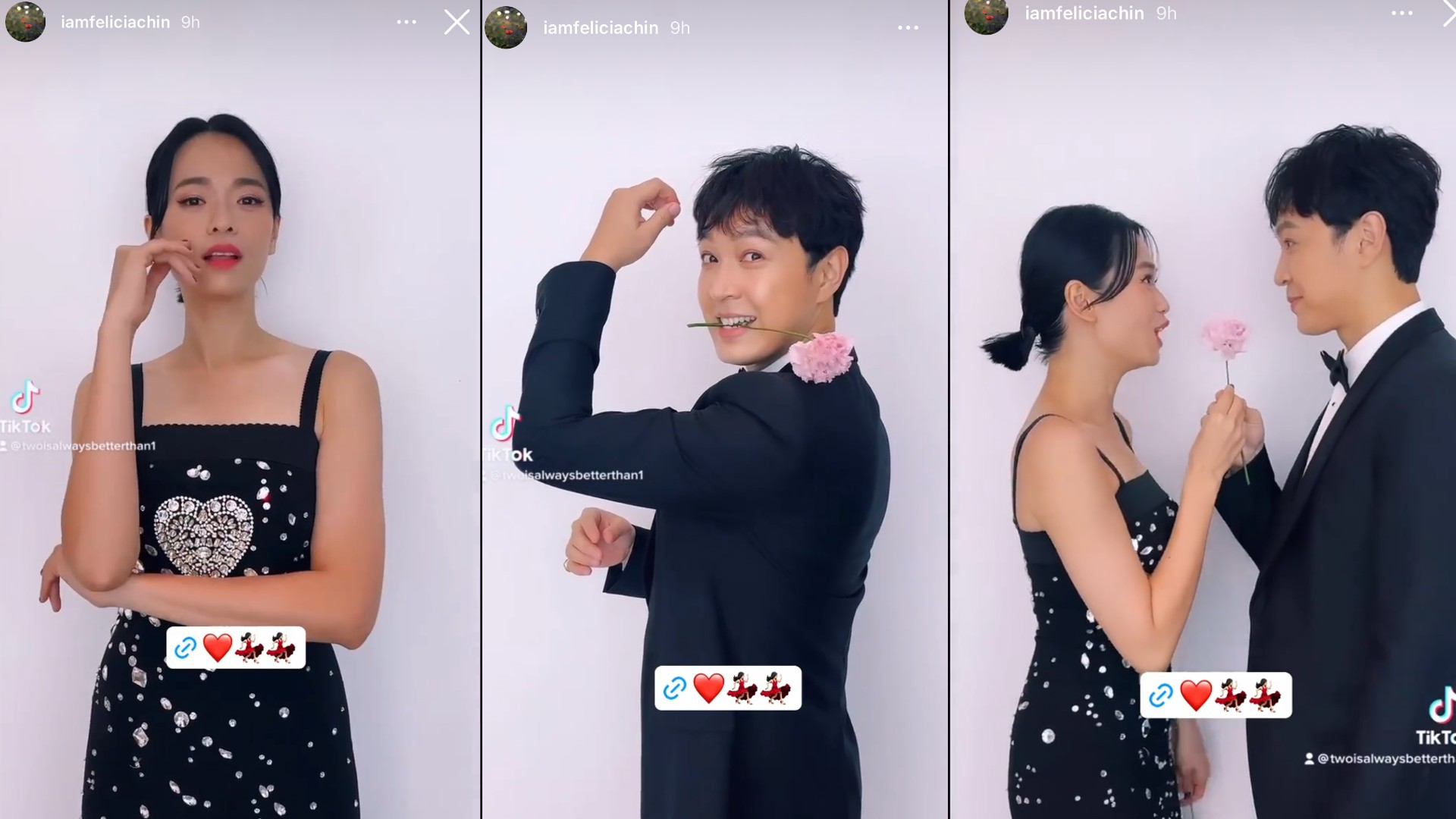 Jeffrey Xu and Felicia Chin tried out a new TikTok trend
While we're still feeling warm and fuzzy from Belinda's post, here's another couple that are too cute for words. 
The couple recently made a TikTok account together (@twoisalwaysbetterthan1) and posted this video of them posing with roses on May 20. 
For those not in the know, May 20 is known as the Chinese Valentine's Day because 520 sounds a lot like "I love you" when said in Mandarin. 
Photos: Felicia Chin/ Instagram
Kimberly Chia shared this cute pic with her baby boy
Here's another wholesome 520 post. New mum Kimberly, who announced the birth of her son, Kyzen, early this month took to her IG stories to post a pic with her "little lover". 
Photo: Kimberly Chia/ Instagram
Hong Ling and Nick Teo went on a short getaway to Tioman Island
Is it just us, or does every other IG post these days make you really want to go on vacay?
The celeb couple took a short trip to Malaysia to "recharge" while they had a break from work. 
Photos: Hong Ling/ Instagram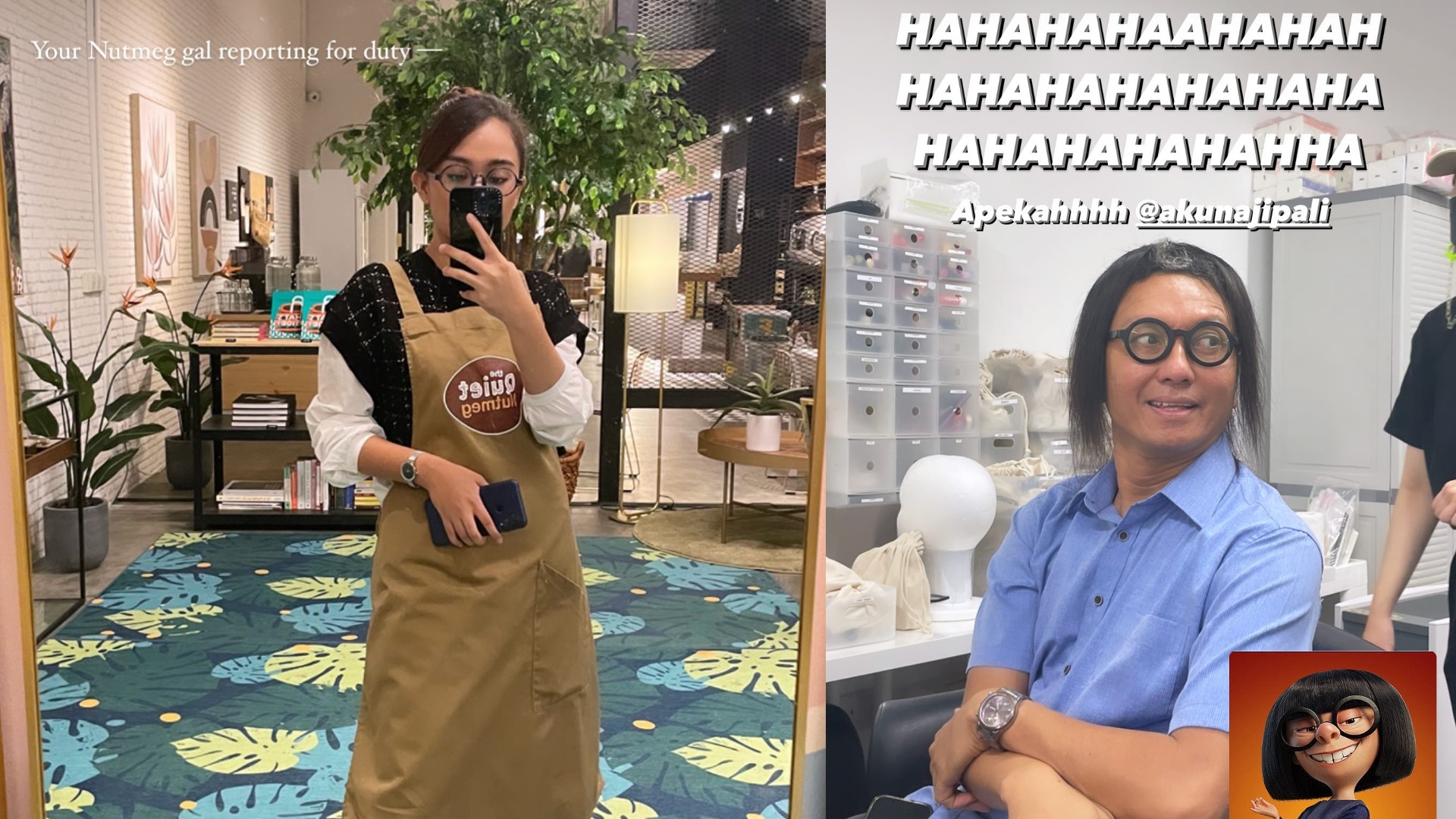 Yuslina Yussof posted this funny pic of her Sunny Side Up co-star Najip Ali
Yuslina shared an IG story of Najip Ali in a funny wig, likening his new look to The Incredibles' Edna Mode.
You can catch them in Sunny Side Up on Mondays to Thursdays, 7.30pm on Ch 5 or on MeWatch. 
Photos: Yuslina Yussof/ Instagram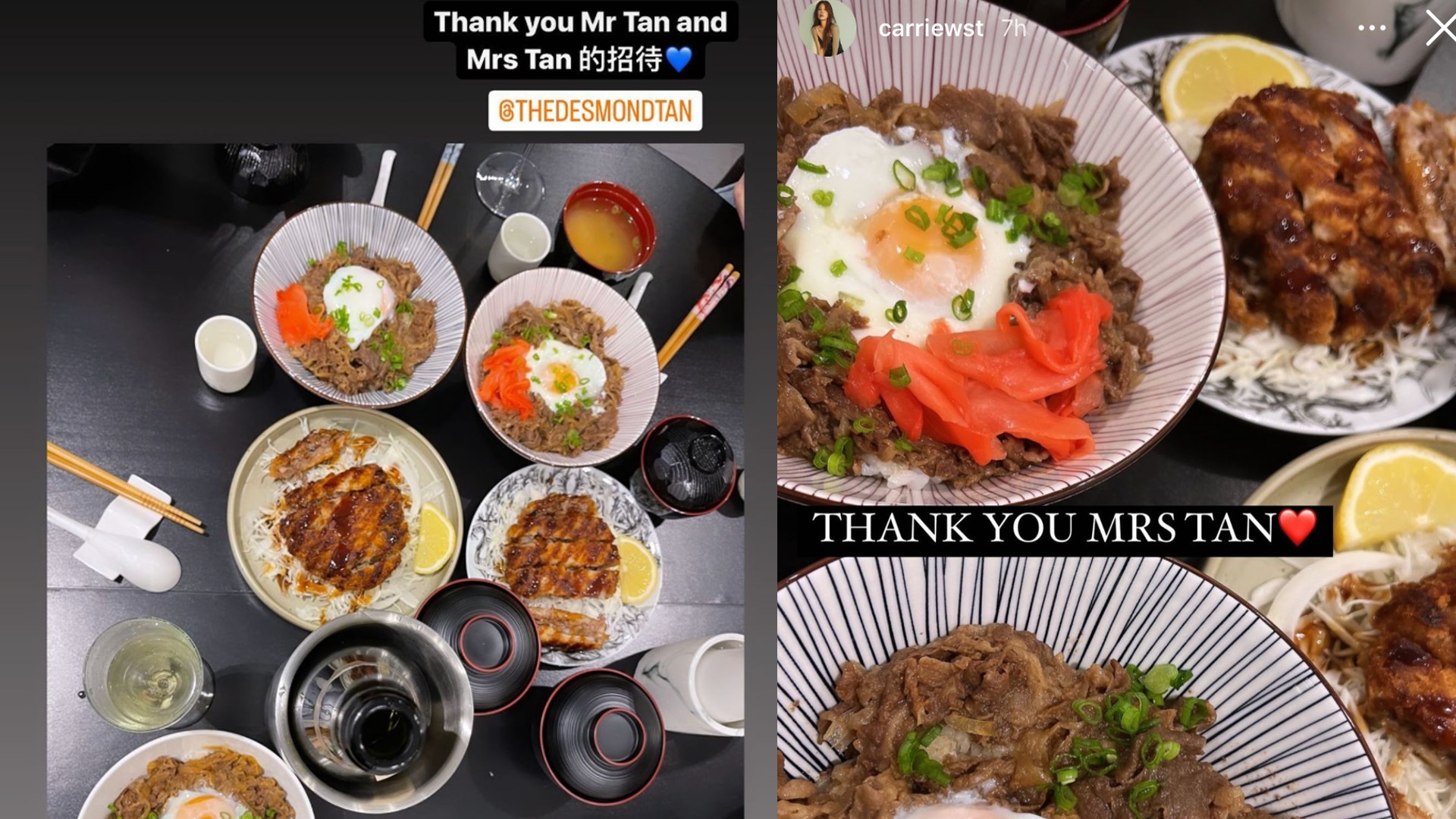 Xu Bin and Carrie Wong were treated to a meal prepared by Desmond Tan's wife
Xu Bin and Carrie both took to their IG stories to share pics of their very yummy looking rice bowls, prepared by "Mrs Tan", whose identity is fiercely kept secret by Desmond. 
What we do know now is that she's a great chef though, with Carrie writing: "perfect wife you got there @thedesmondtan" in her post. 
Photos: Xu Bin/ Instagram, Carrie Wong/ Instagram
Chantalle became Lin Mejiao's assistant for the day? 
Chantalle posted a humorous IG vid of her following her mum to a shoot, where she attempted to be Meijiao's assistant for the day. 
At the start of the vid, she played the role perfectly, arranging Meijiao's outfit and hair and captioning it "expectations". However the "reality" of the situation was that Chantalle was just there to munch on seaweed and watch her mum do her thing.
Photos: Chantalle Ng/ Instagram
Speaking of Chantalle, here she is with her The Unbreakable Bond co-stars, Ayden Sng and James Seah
After Thursday's (May 19) episode of The Unbreakable Bond, Chantalle hosted an IG live where she and her co-stars Ayden and James got together to talk about the show and hang out with their fans for a bit.
The trio revealed some fun facts, like how Ayden was always sniffing medicated oil while filming, and how James is now an expert at fixing toilet bowls, having memorised how to do it for the drama. 
You can catch The Unbreakable Bond on weekdays, 9pm on Ch 8 or on MeWatch. 
Photos: Chantalle Ng/ Instagram