Insta-Buzz: What The Stars Were Up To This Week
Here are some of our favourite snaps from the past week.
With so many stars going overseas for vacations lately, every week's Insta-Buzz is starting to feel like a travelogue. And with the June holidays upon us, you can bet our celebs are busy chalking up their travel miles.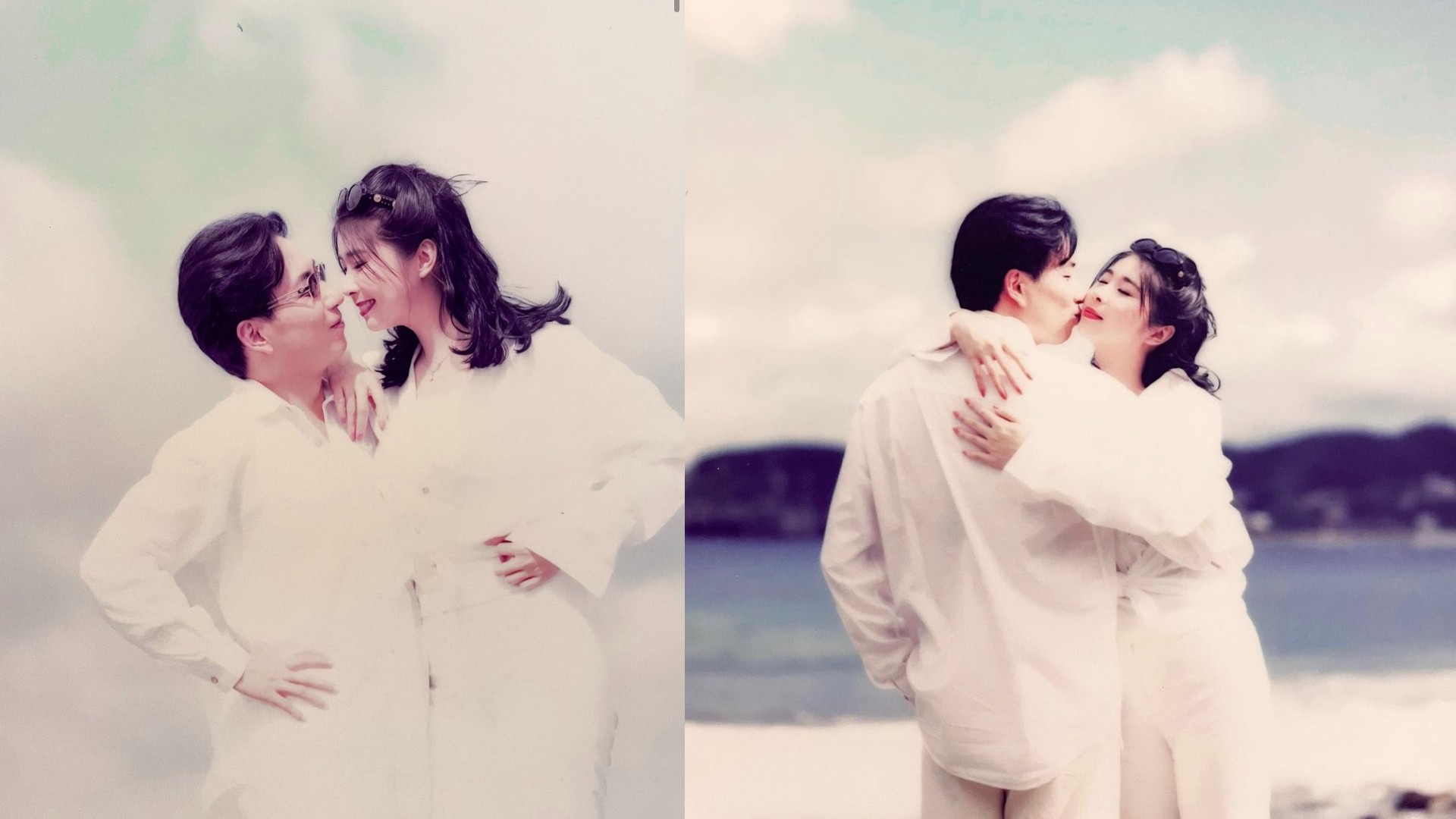 Chen Xiuhuan celebrated a special milestone with her husband
The actress posted these sweet throwback pics with her hubby one day after their 27th wedding anniversary.
Xiuhuan revealed that besides being busy with work — she currently stars in long-form drama Sunny Side Up — her mother-in-law had recently undergone a major operation and was recovering in the ICU.
Thankfully, her mum-in-law was discharged on the day of Xiuhuan's wedding anniversary.
Photos: Chen Xiuhuan/ Instagram
Cynthia Koh hopped on a viral TikTok dance trend
Remember the TikTok "jiggle jiggle" dance trend that actor Herman Keh went viral for?
Well, enter Cynthia Koh who one-upped Herman by doing the whole dance in roller skates. Colour us impressed.
Photos: Cynthia Koh/ Instagram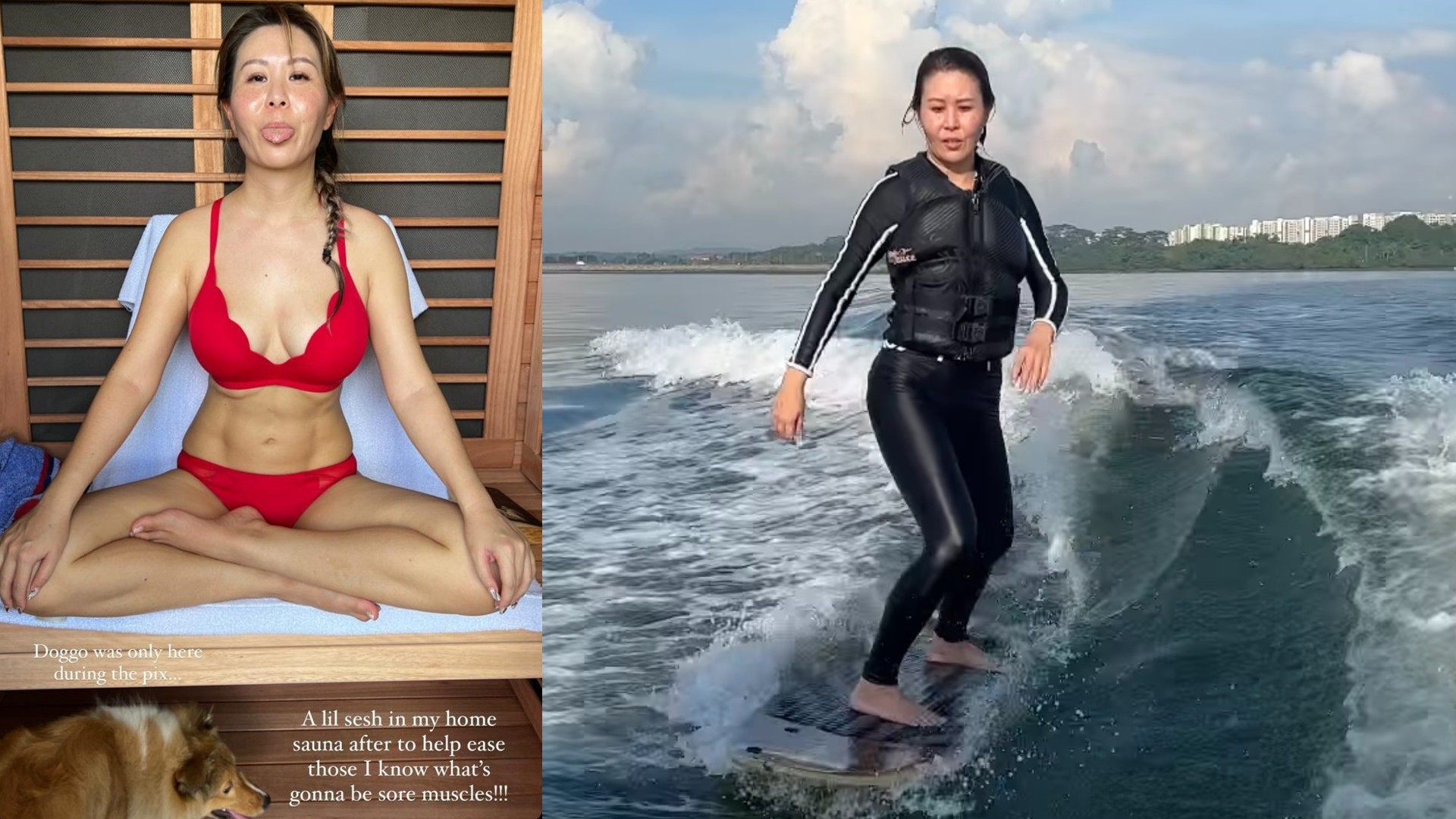 Class 95 DJ Yasminne Cheng showed off her envy-inducing figure
Yasminne made us envious of three things in this IG story she posted. Firstly, she has a home sauna. Secondly, abs. Thirdly, her cute pup who sneaked his way into the pic after she was done with her sauna session.
Photos: Yasminne Cheng/ Instagram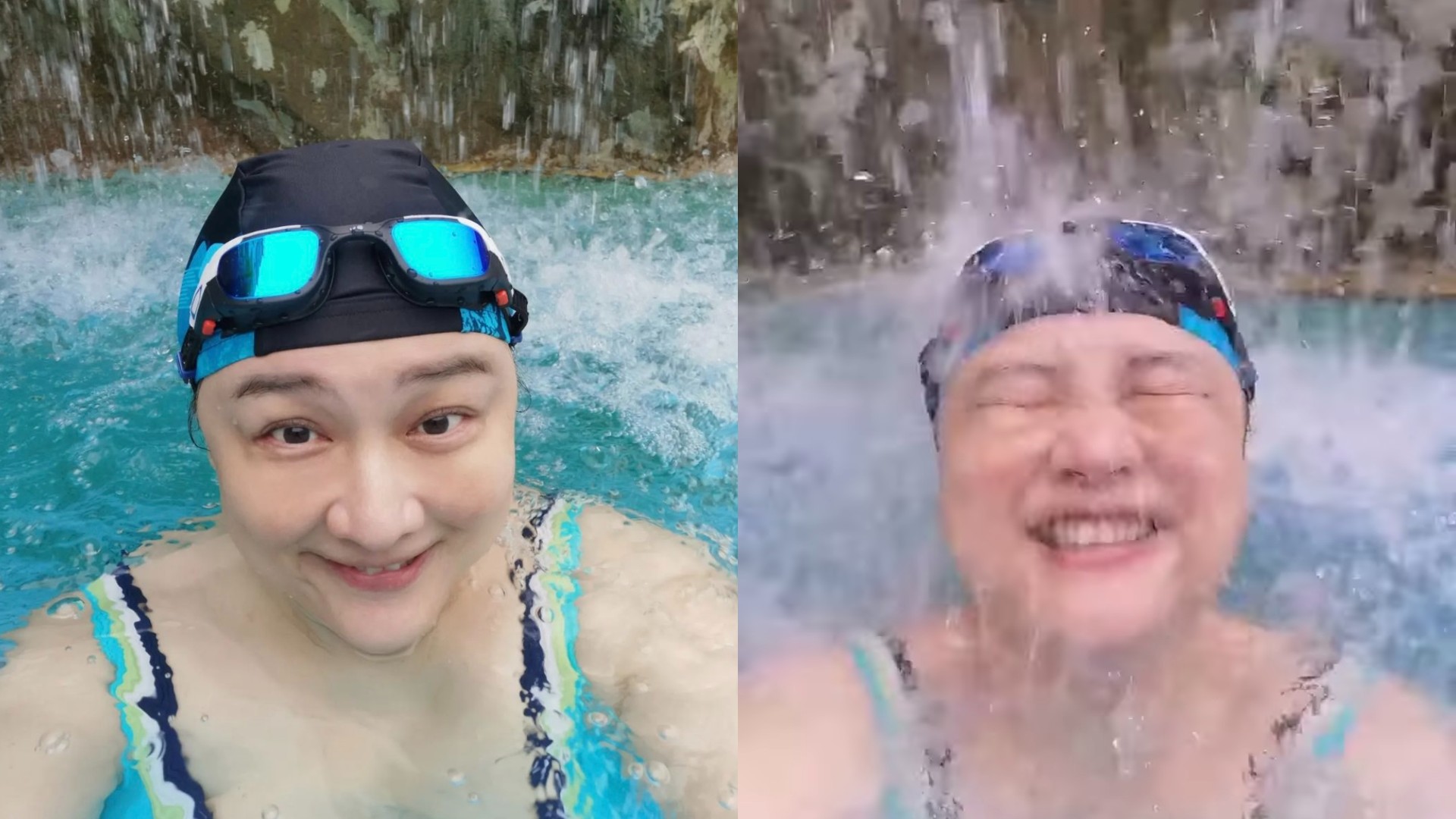 Chen Liping got some #watertherapy
Here's another celeb who had some fun in the water. Chen Liping took the hot weather as a sign for a dip in the pool and had a splashing good time under what we assume is the pool's waterfall.
Photos: Chen Liping/ Instagram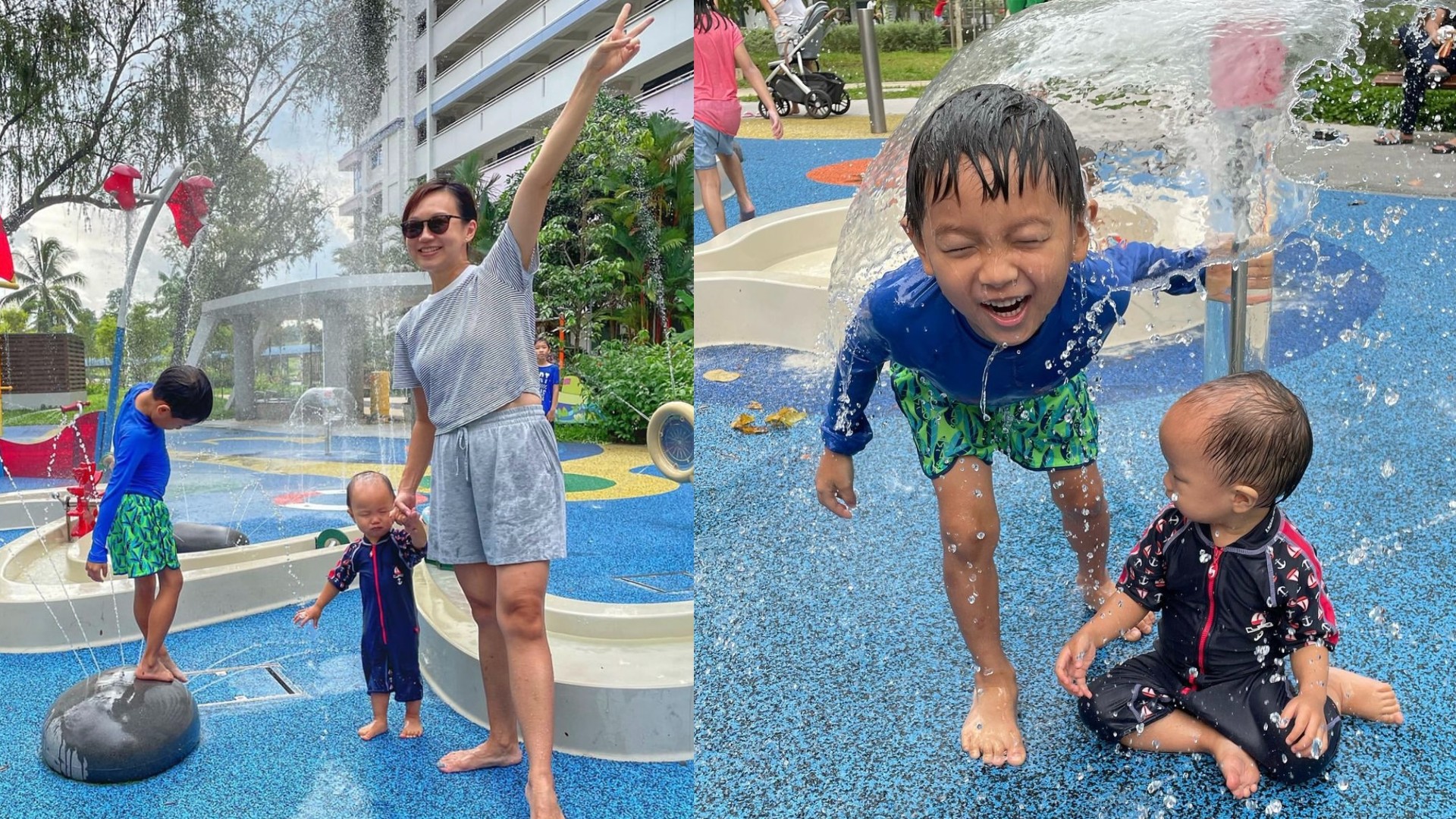 Lim Peifen took her sons out for some playtime
Seems like Peifen, who recently left YES 933 to take a break, has been using her free time to hang out with her sons who turn seven and two this year.
She took her kids to an outdoor playground in Toa Payoh and although her younger son, Jude, seemed a tad scared of the water, her older boy, Luke looked like he had the best time.
Photos: Lim Peifen/ Instagram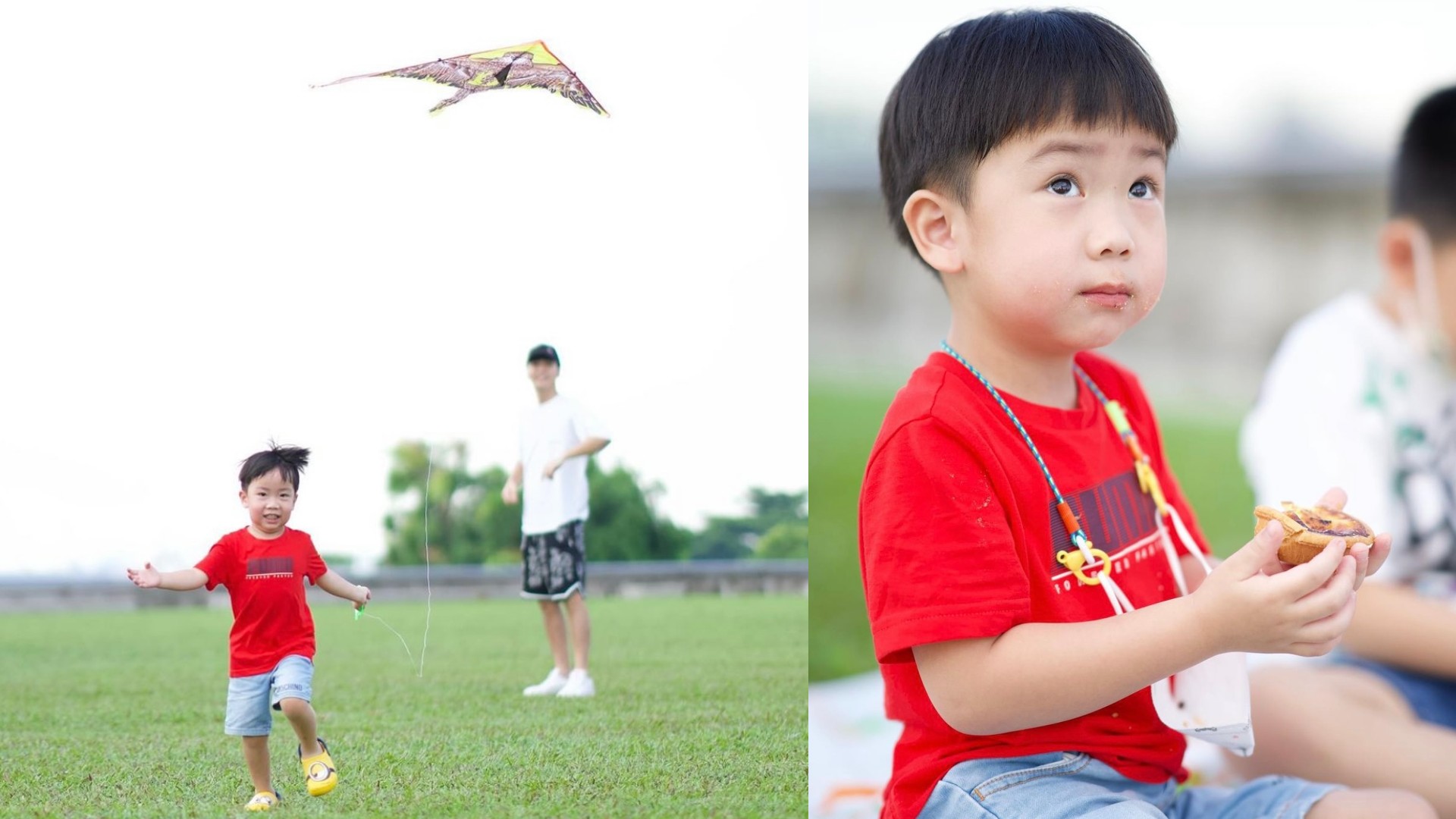 Xu Bin fulfilled his son's wish to go kite flying
According to Xu Bin, his almost four-year-old son son Ethan  "went back to school to happily tell everyone he had a great afternoon kite flying with mum and dad".

Xu Bin also said Ethan's teacher praised him for being well-behaved and for bringing joy to others.
The actor, who also has a one-year-old daughter named Elyse, went on to wish for Ethan to always remain innocent and cheerful, adding that he and his wife would always be there to support him.
Photos: Xu Bin/ Instagram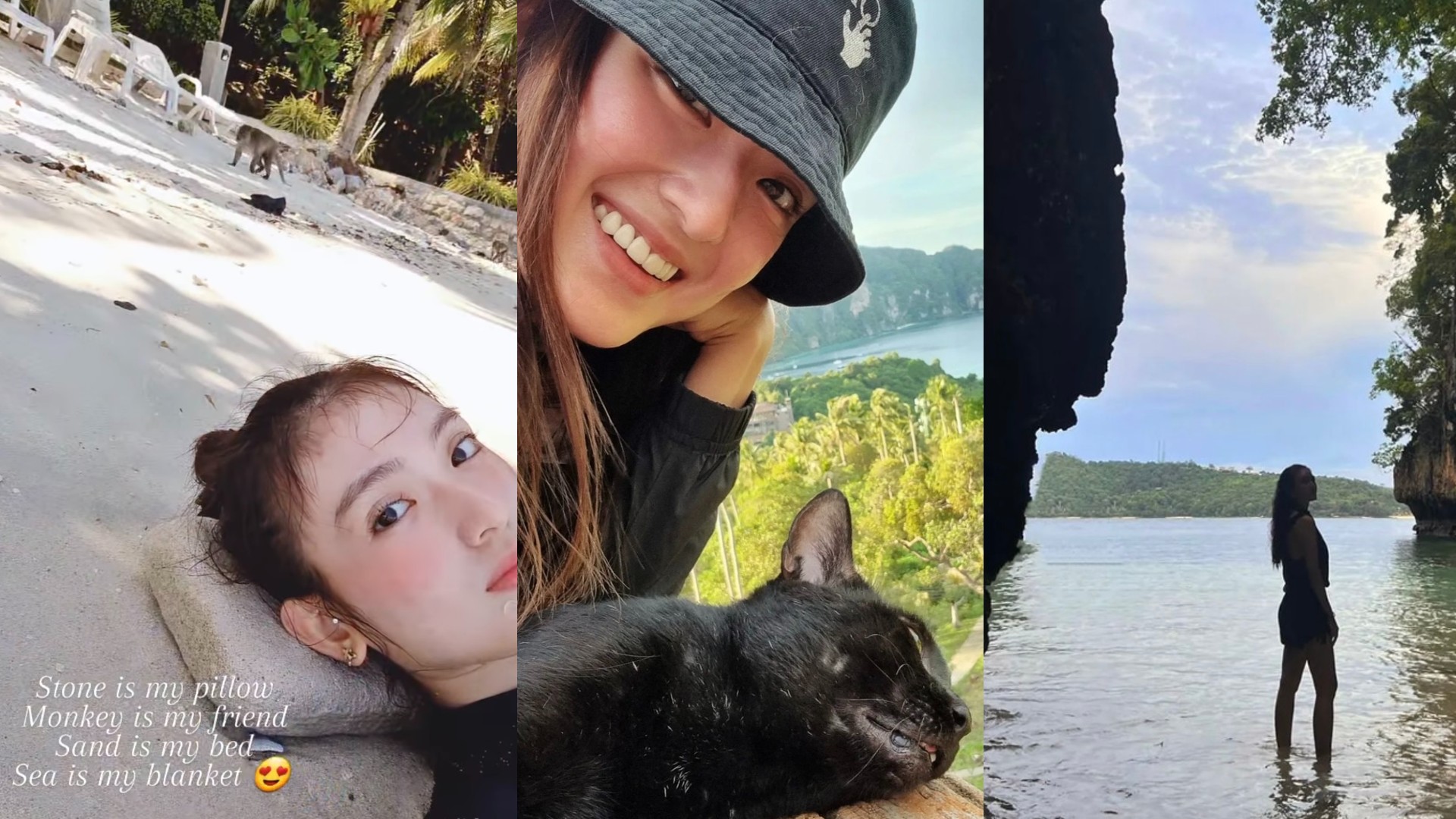 Hong Ling was one with nature on her vacation in Thailand
The actress documented her trip in Krabi, where she spent lots of time by the beach, catching sunsets and sunrises.
A very contented Hong Ling wrote: "The sea stirs my heart and brings joy to my soul. One day, I will retire on the beach."
Photos: Hong Ling/ Instagram
Nurul Aini and her family jetted to Australia
While Nurul described the feeling of travelling as "surreal" after almost three years of being in Singapore, the plane ride, however, was not so easy for her.

According to the actress, her daughter Shania, who turns three next month, "refused to sit in her own seat" on the plane, proving that the mummy struggle is real.
Photos: Nurul Aini/ Instagram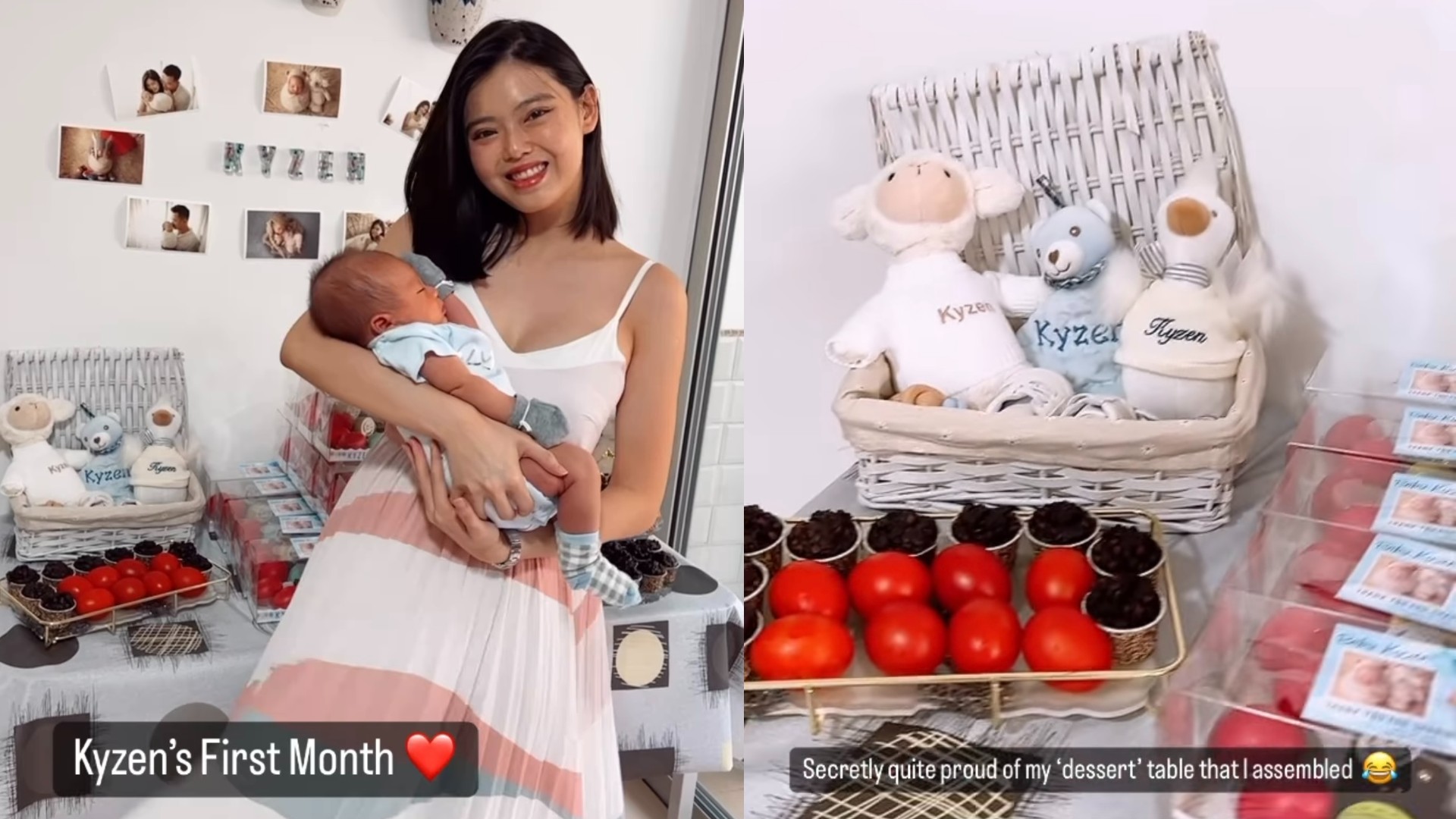 Kimberly Chia's son Kyzen turned one-month-old
New mum Kimberly celebrated the special milestone with a dessert table made up of red hard-boiled eggs, cupcakes, macaroons, and other goodies that she assembled.
She also shared her thoughts on her first month of being a mum.

"What an amazing month it has been. The newborn phase can be challenging at times but it is sooo rewarding watching him grow day by day. Every day we learn something new about him and ourselves as we grow as a family," she wrote.
Photos: Kimberly Chia/ Instagram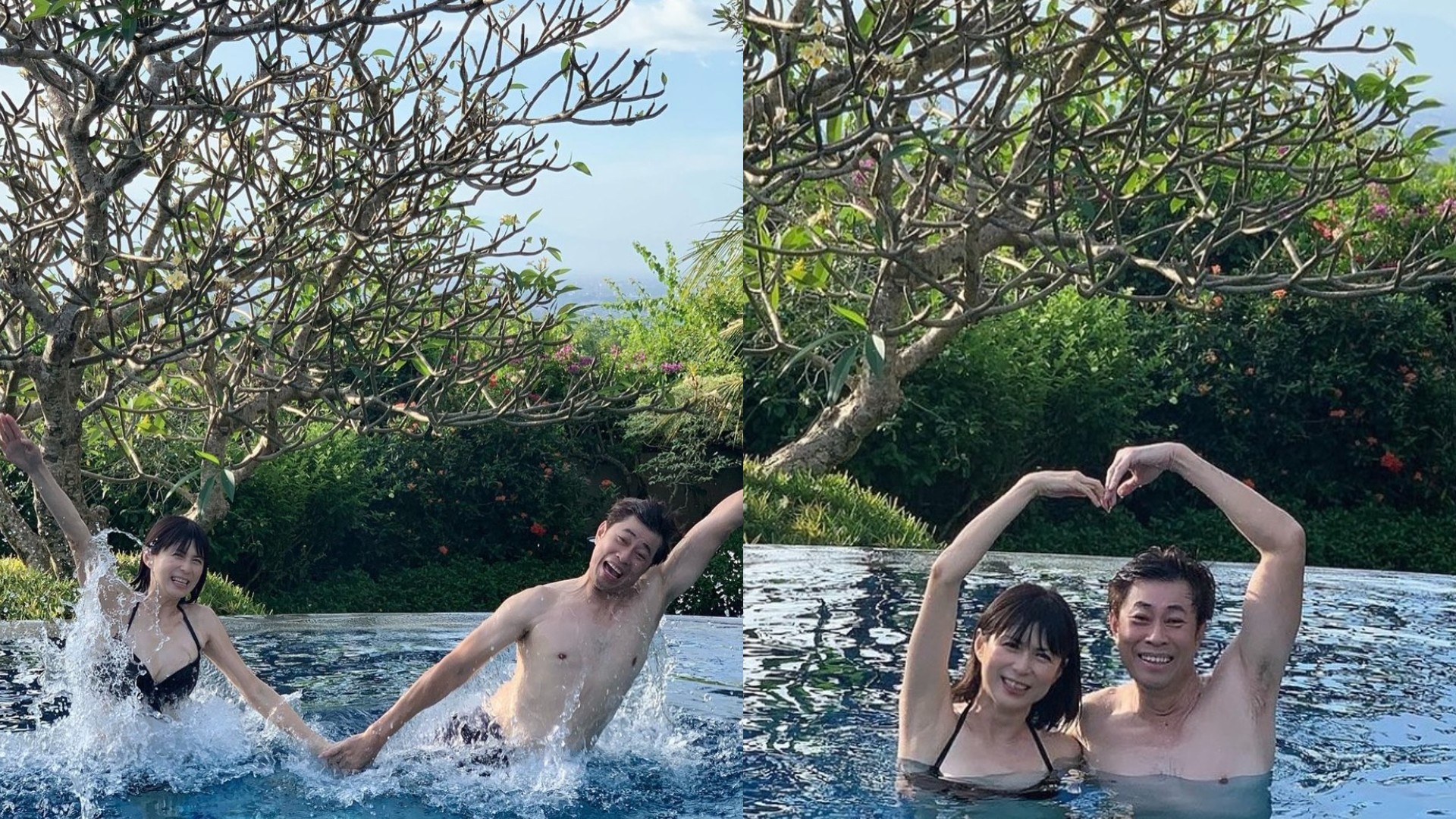 Pan Lingling and Huang Shinan went for a Bali holiday...
... And they look just like giddy teenagers in love in their pics. Just check out their classic "heart" pose!
Photos: Pan Lingling/ Instagram