Insta-Buzz: What The Stars Were Up To This Week
Here are some of our favourite snaps from the past week.
This week, we celebrate some celeb birthdays with an abs-olutely stunning 'movie poster' and a really, really sweet dedication. Oh, and our local stars got to rub shoulders with a couple of international celebs too. Scroll on for more.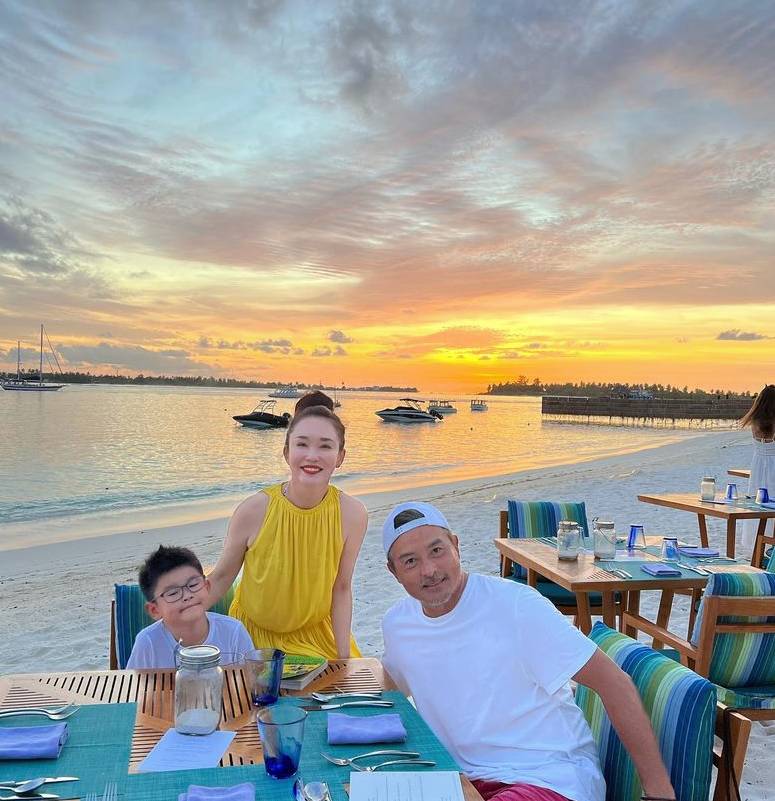 Fann Wong and Chris Lee re-did their "one-day-only" Maldives holiday
Remember when Chris revealed that his romantic couple holiday with Fann in the Maldives ended after just one day 'cos Fann was missing Zed terribly? 
Well, this year, the couple got a do-over with Zed in tow, so no one's missing anyone, okay?
Photo: Fann Wong/Instagram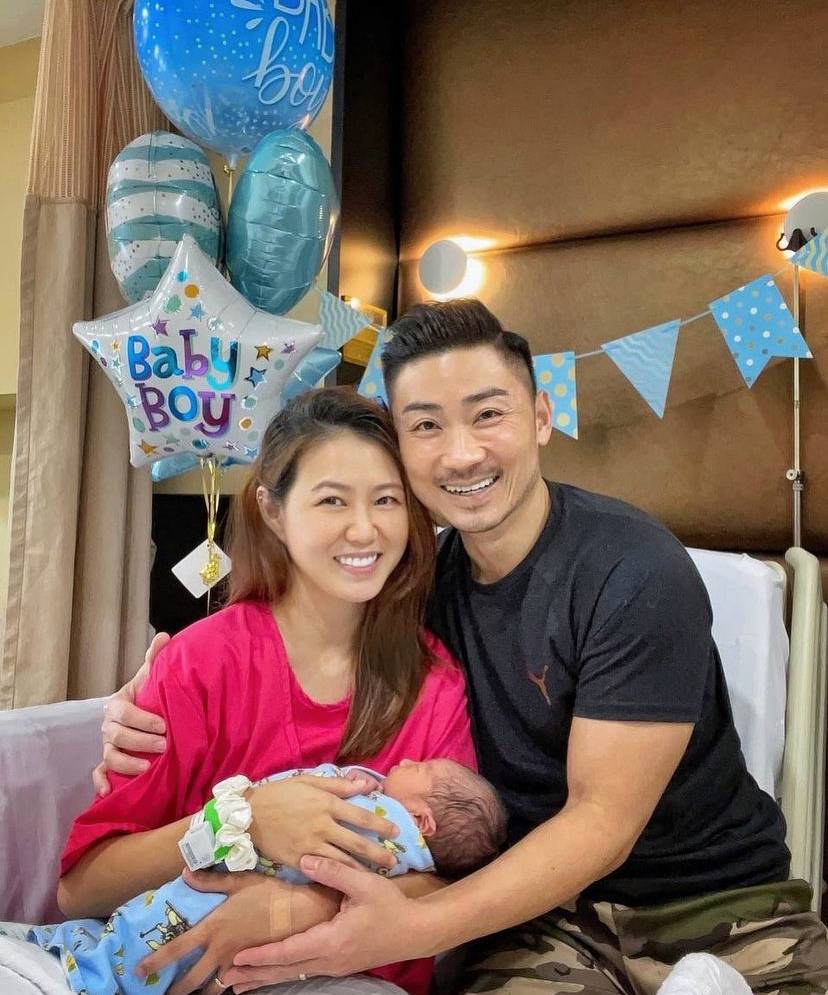 Tay Kewei and Alfred Sim welcomed their third child
Hello baby Qiuqiu (literally 'ball ball' in Mandarin). The couple announced the arrival of their third child, a baby boy, on June 14. Congrats, you guys!
Photo: Tay Kewei/Instagram
Welcome to the Allan Wu multiverse, where bared abs are a default
Allan Wu celebrated his 50th birthday in style this year, with a party... and over at 8days.sg, we took the liberty to compile some of his more #fitspo pictures. 'Cos you can never get enough of his abs, right?
Photo: Allan Wu/Instagram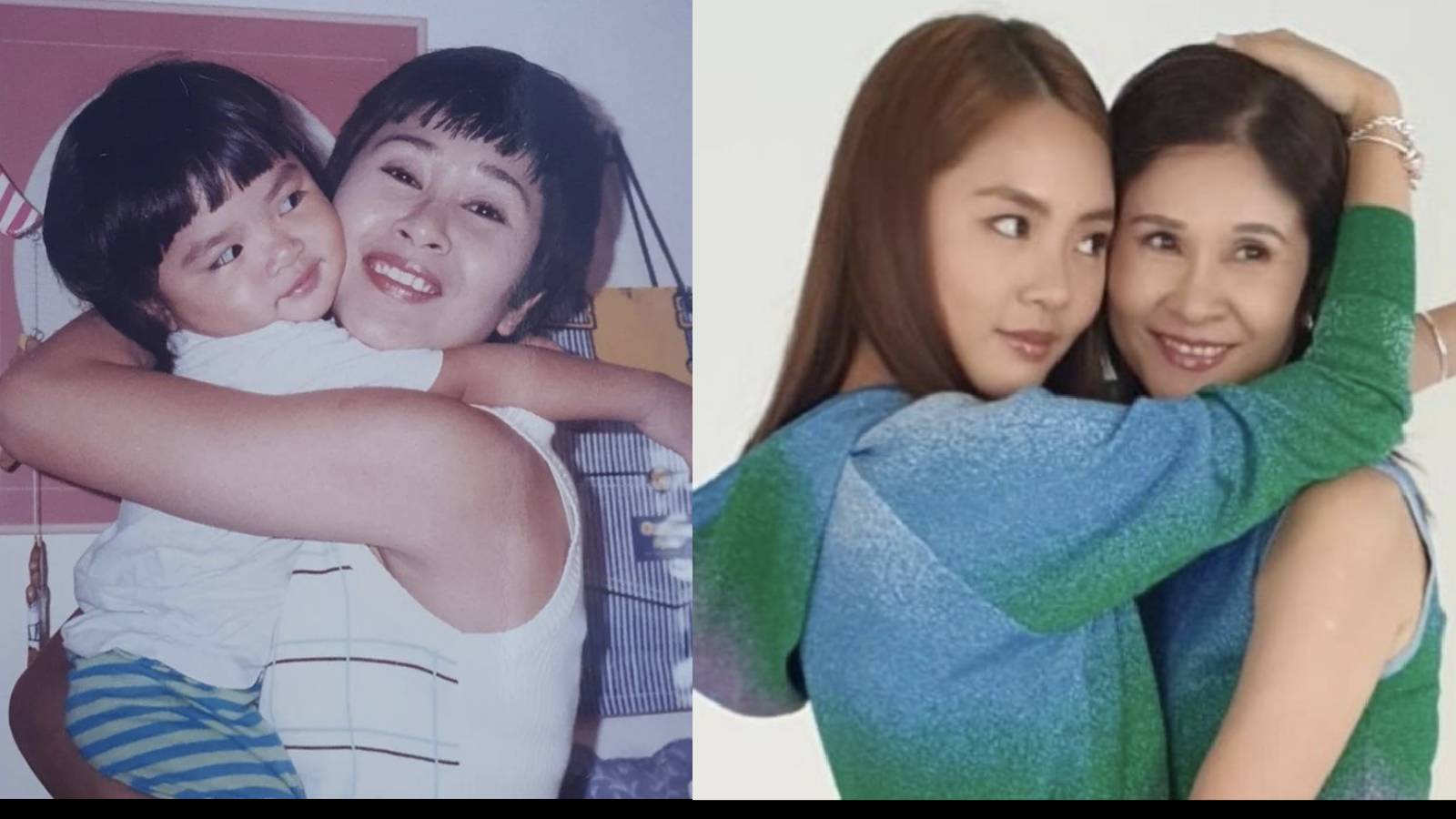 Lin Meijiao shared a really sweet post to celebrate her daughter Chantalle Ng's birthday
Chantalle, who recently reunited with a long-lost child actor friend, celebrated her 27th birthday earlier this week. In her Instagram post, Meijiao shared that she wrote a card for Chantalle with a heartfelt message inside that reduced Chantalle to tears when she read it.
"Haha, you're 27 already, and just like you were as a child, you'll cry when you want to cry, and laugh when you want to. Mum likes how candid you are with your emotions. Continue being a joyful child, and retain your kind heart," Meijiao added in her caption.
Photos: Lin Meijiao/Instagram
Hong Junyang co-wrote a song with his daughter
The singer shared on his Instagram that his five-year-old daughter, Azalea, came up to him one day and told him that she'd written her own song lyrics. So of course, the singer had to come up with a quick composition to match her lyrics, right? Check out their sweet collaboration below.
Photo: Hong Junyang/Instagram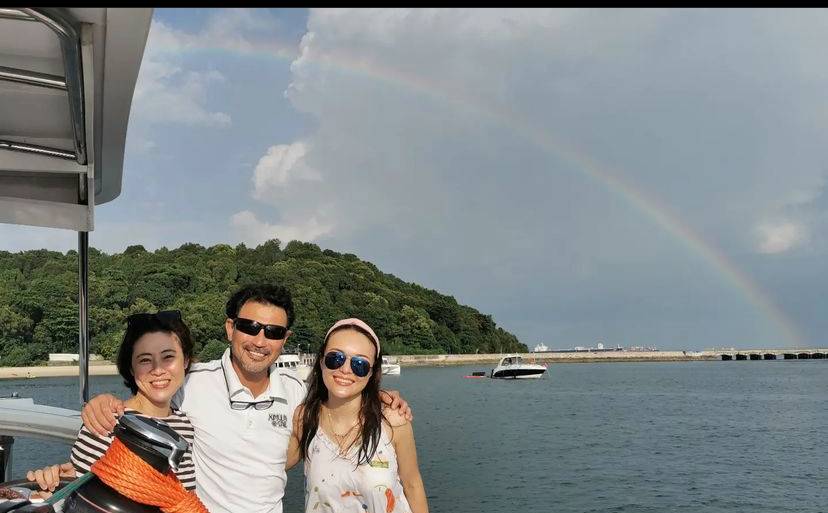 Cynthia Koh and Apple Hong got a taste of life on a yacht with Darren Lim
The trio, who acted alongside each other in the 2011 drama, The In-Laws, had a comfy reunion on board a yacht earlier this week. P.S: We spotted a camera crew in the pictures as well, so it definitely seems like this won't be the last we see of this trio.
Photo: Darren Lim/Instagram
Catch up on The In-Laws on meWATCH here, or watch the first episode embedded below.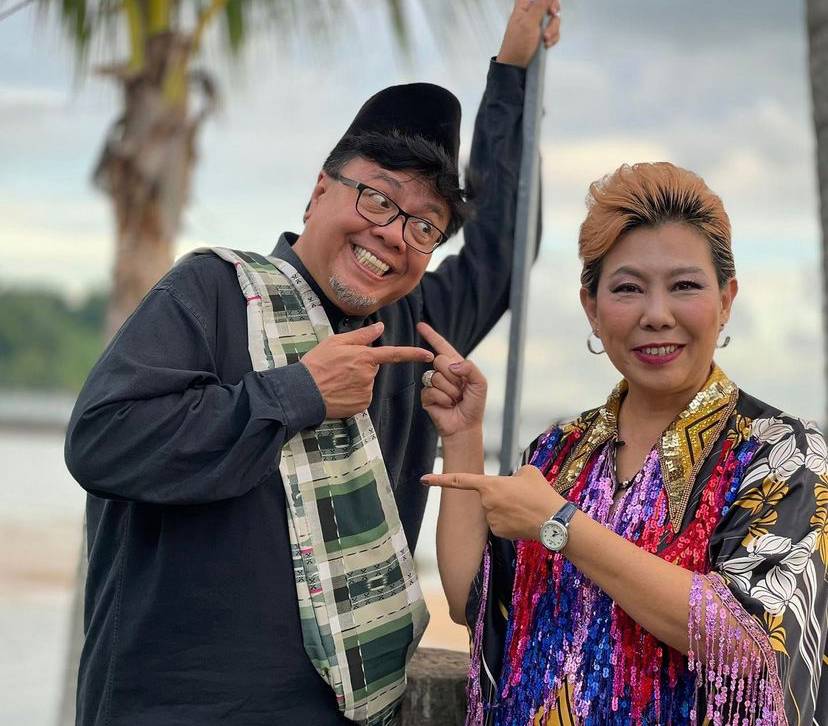 Suhaimi Yusof and Irene Ang, or well, Kueh Lapis and Ang Ku Kueh, hosted an event together
In Suhaimi's caption, he revealed that the duo, who "met many many years ago" managed to click with each other, despite their "different ethnic background, beliefs and even different TV sitcoms".
And so, the " 'Angku Kueh & Kueh Lapis' showbiz partners" were born. 
"On & off screen....Some friendships are meant to last - that's real heritage," Suhaimi mused in his caption.
Photo: Suhaimi Yusof/Instagram
Jade Rasif had nothing but praises to sing about David Beckham
The influencer, who was a panelist on a live talk show hosted by Adidas and special guest David Beckham, shared that the football star was an absolute sweetheart off-screen.
"When it was time to clear the stage, David saw the staff lifting the chairs to clear the stage. I noticed he left the line up, and when I turned around I realised he was helping the staff move the furniture.

Although he was not meant to host a meet & greet, he took photos with every person in the room, and shook every hand. After the show he proceeded to walk outside the store center to greet the fans waiting outside and to thank them for their support," she wrote.
Jade went on to share that he also made sure to have a quick chat with the rest of the panelists despite his packed schedule.
"The personification of my favourite quote, "Work hard, stay humble."" she concluded.
Photo: Jade Rasif/Instagram 
Speaking of meetings with international stars...
Jack Neo posted this picture of him with Andy Lau, revealing that this throwback photo was from a meeting he once had with the Heavenly King, where they discussed a collaboration.
Uh... do you mean there could've been an Andy Lau cameo in of the Ah Boys films?!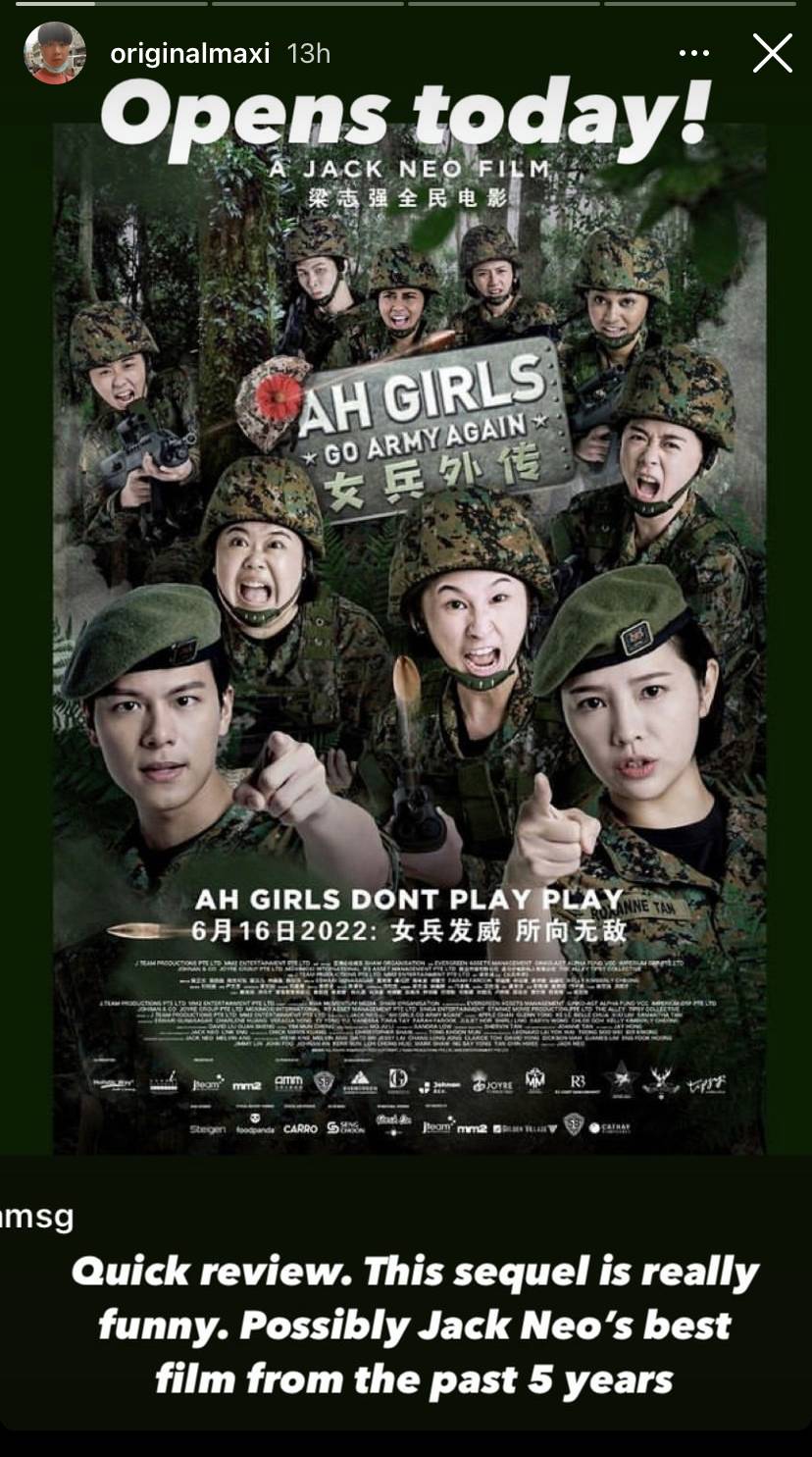 Oh, and here's a quick AGGA 2 review from Ah Boys To Men actor Maxi Lim
In an IG Story, Maxi, who has a cameo appearance in Ah Girls Go Army Again, shared that the movie is "possibly Jack Neo's best movie from the past 5 years". What say you?
Photo: Maxi Lim/Instagram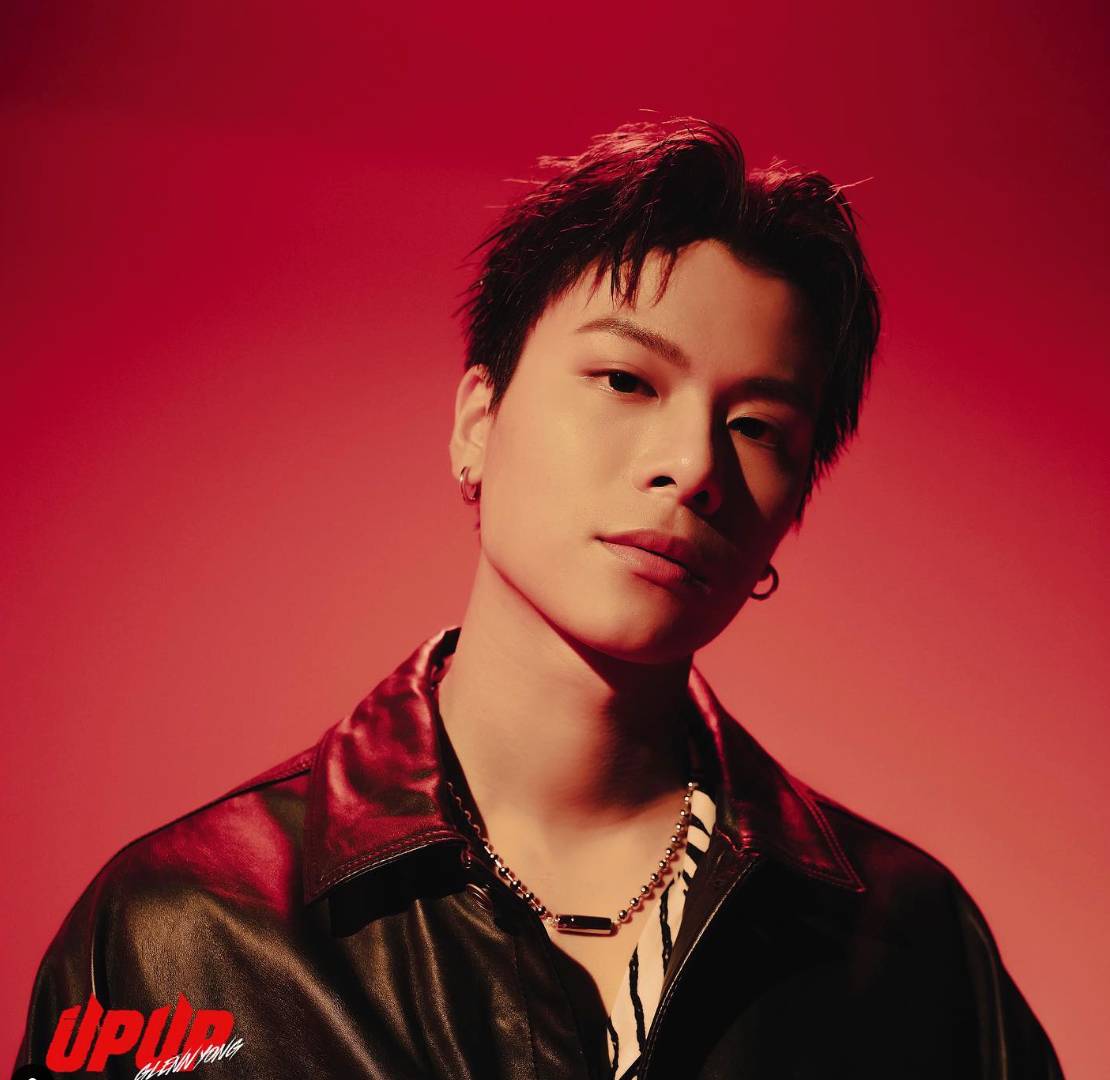 Glenn Yong released his first English single
Titled 'Up Up', the actor and Ah Girls Go Army Again star says the song was written as a way for him to express what's on his heart, as well as the things he's been through over the past 4 years in the entertainment industry.
Photo: Glenn Yong/Instagram
Watch the music video below.