Insta-Buzz: What The Stars Were Up To This Week
Here are some of our favourite snaps from the past week.
There was plenty of eye candy on Instagram this week, with celebs posting selfies with Jackson Wang during his week-long trip to Singapore, and other stars strutting their best red and white outfits on National Day. 
You won't see any of those in this story, instead you get many adorable updates on celeb kids.
Alfred Sim had to whisper when talking about his baby boy
"Shhhh… don't be too loud, Qiu Qiu is sleeping," wrote the singer, explaining that it was a sentence he had to repeat multiple times to his older boys, Shen Momo, four, and Xiao Pian Pian, two.
He went on to describe how he would take care of the kids when his wife, Tay Kewei is tired, adding that he tries to squeeze in time for his own work.

"I believe we will have to maintain this routine for at least another year." he added. "Young parents who are in the same boat, let's work hard together!"
Photo: Alfred Sim/ Instagram
Bonnie Loo preached self love
"While waiting for love, we must all be well. August is a month full of love, wishing everyone the best, [be] blissful and happy," wrote the actress.
Photos: Bonnie Loo/ Instagram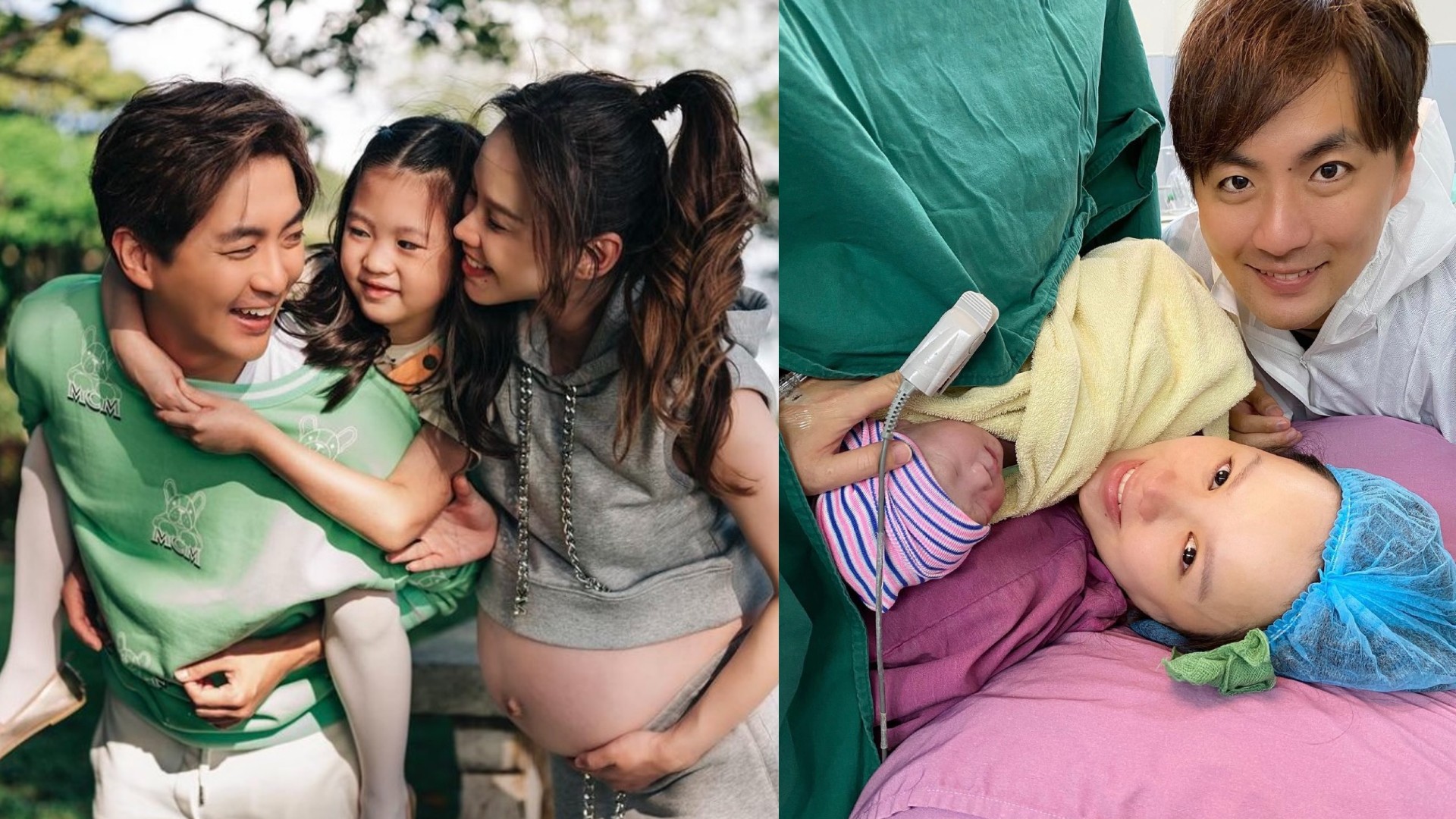 Hong Junyang and Candyce Toh welcomed their second child 
The couple posted a series of pics from their maternity shoot, which also featured their six-year-old daughter Azalea. 
Then three days later on Aug 12, Junyang revealed that Candyce has given birth birth to their second child, Alessia. 
Photos: Hong Junyang/ Instagram, Candyce Toh/ Instagram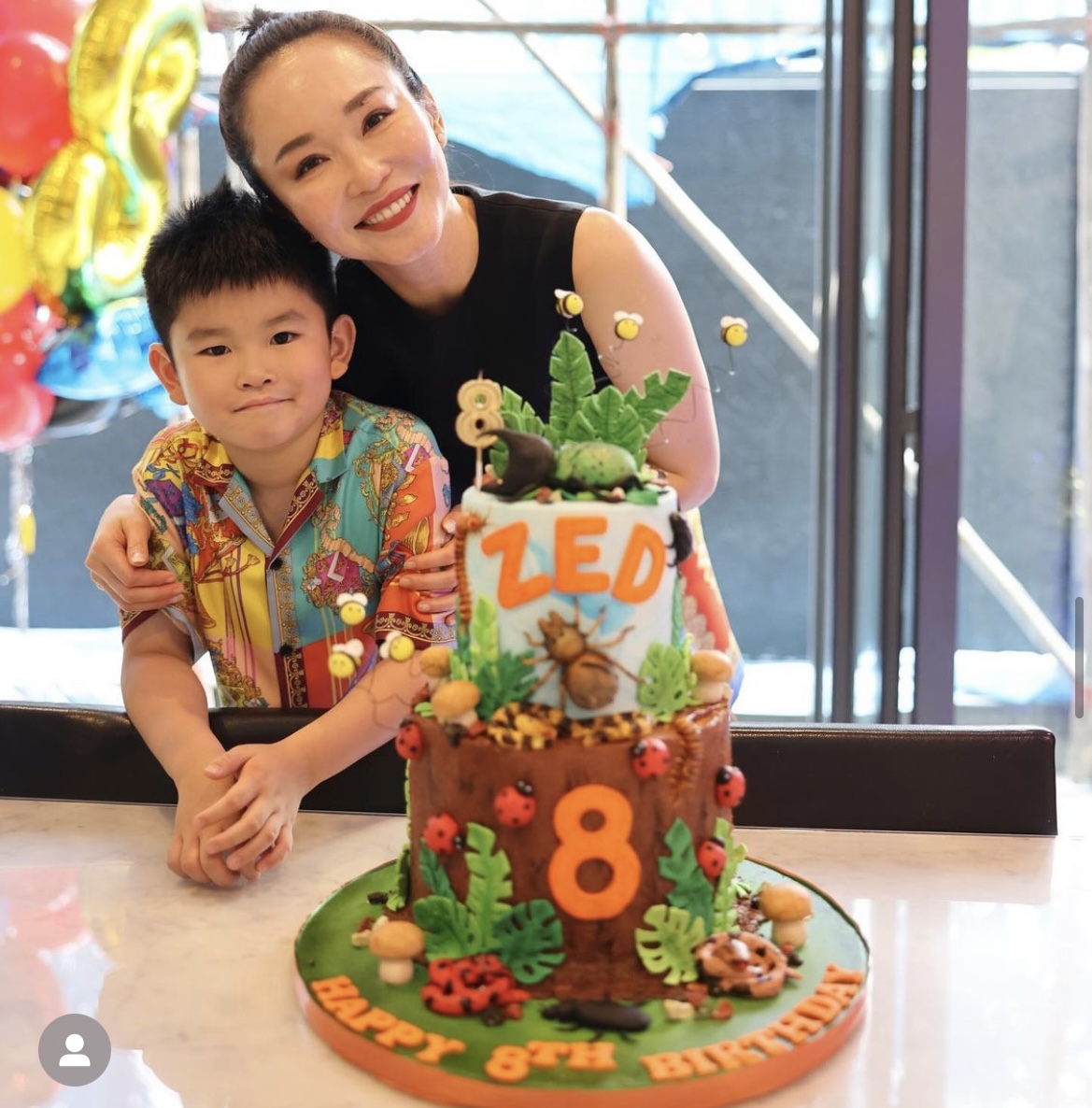 Zed celebrated his eighth birthday
Fann Wong and Christopher Lee's son, Zed, who has a keen interest in insects, had a super cool looking critter-themed cake for his birthday. 
"Happy birthday son, wishing that you'll be happy and joyful everyday! Papa and Mama love you! You are our guai baobei," commented Chris.
Photo: Fann Wong/ Instagram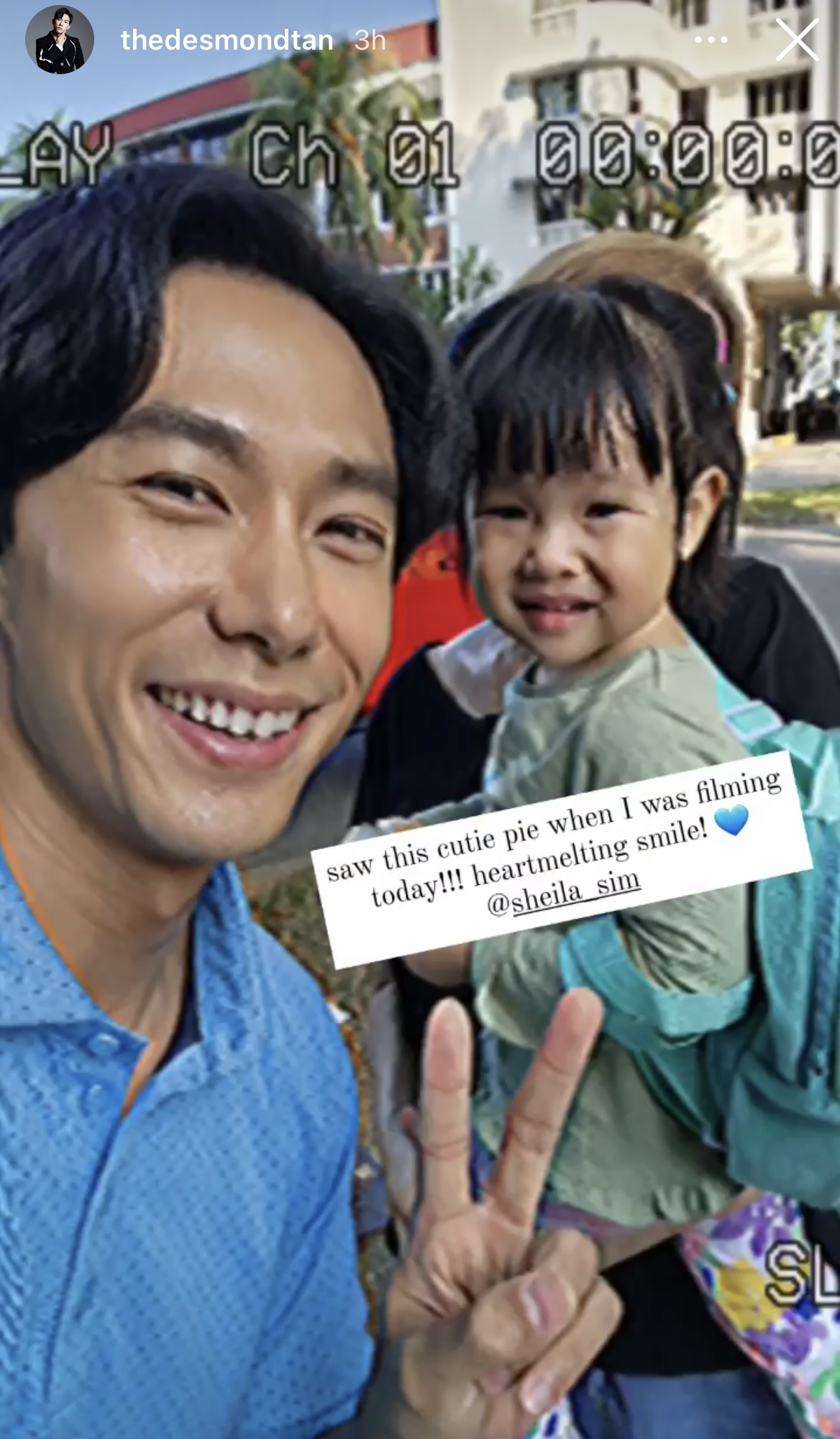 Desmond Tan took a selfie with Sheila Sim's daughter
Keeping with the theme of celeb kids — here's the actor looking super happy to have met Layla, who is almost two, while he was out filming. 
Photo: Desmond Tan/ Instagram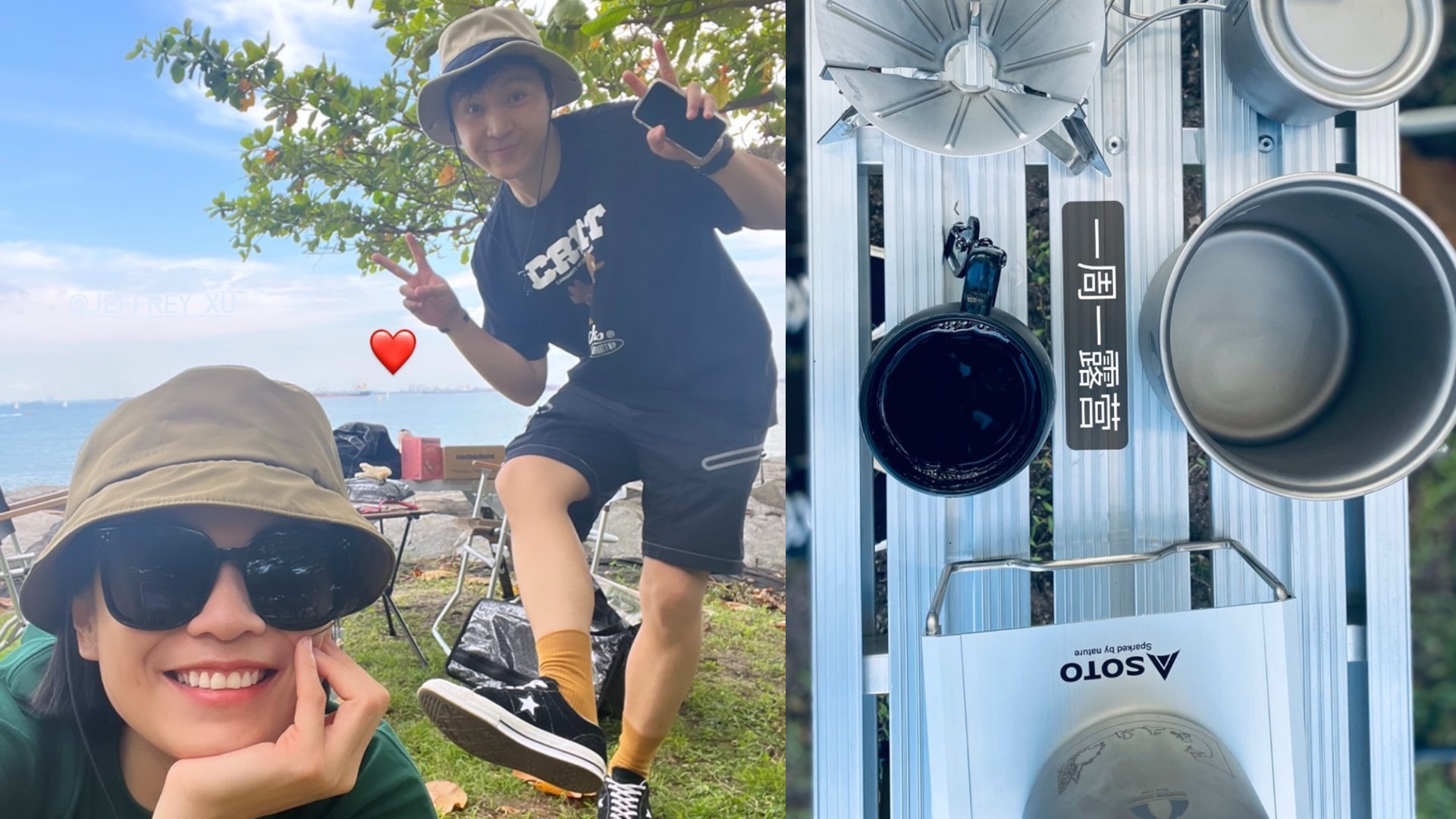 Felicia Chin and Jeffrey Xu went camping 
By now, you would have heard that the couple are finally engaged. But before they announced the news, Feli and Jeffrey went on a camping trip, where they "enjoyed the sea breeze, read scripts, wrote in their diaries and watched airplanes".
Photos: Felicia Chin/ Instagram, Jeffrey Xu/ Instagram
Joanne Peh received a push present from her hubby Qi Yuwu
And by that we mean a literal push from 715 into a ball pit at an indoor children's playground.
Photo: Joanne Peh/ Instagram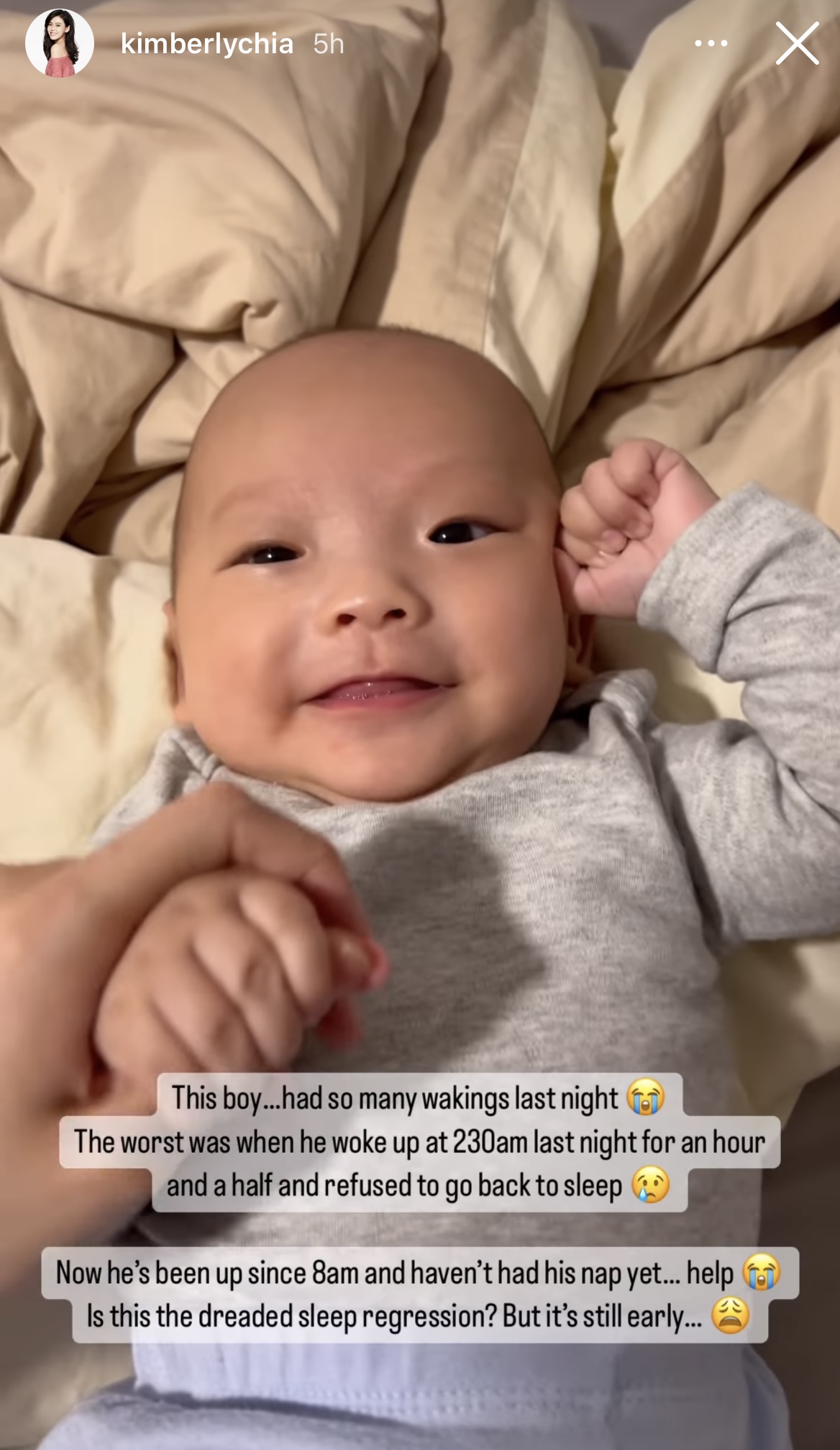 Kimberly Chia pondered over her son's sleep patterns
Kimberly, who welcomed her son, Kyzen, earlier this year, shared about how the three-month-old has trouble sleeping through the night. "Is this the dreaded sleep regression?" she asked.
Photo: Kimberly Chia/ Instagram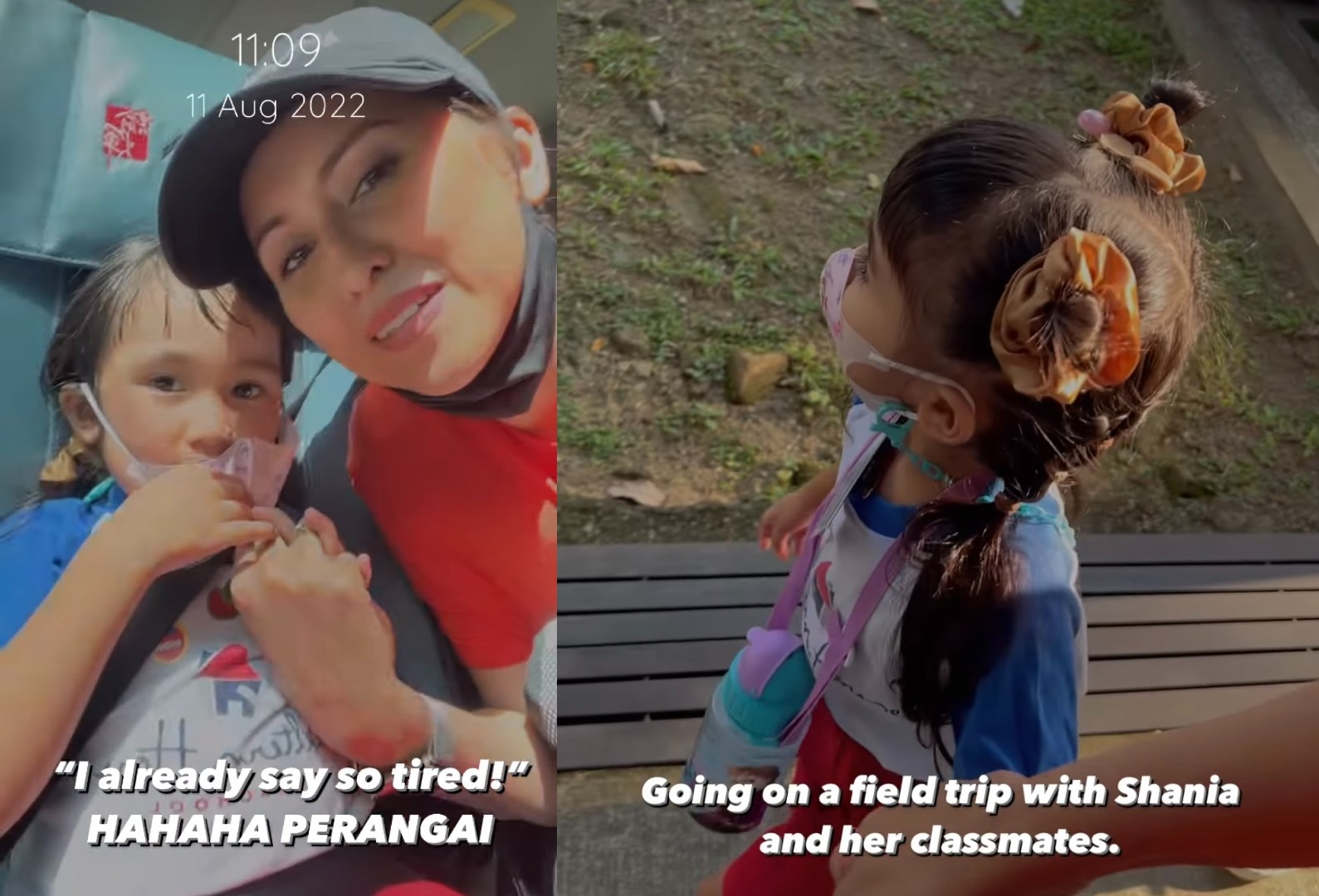 Nurul Aini accompanied her daughter on a field trip
The actress documented snippets of the excursion and given how hot the past week was, we're not surprised at how exhausted Shania looked at the end of the day. 
Photos: Nurul Aini/ Instagram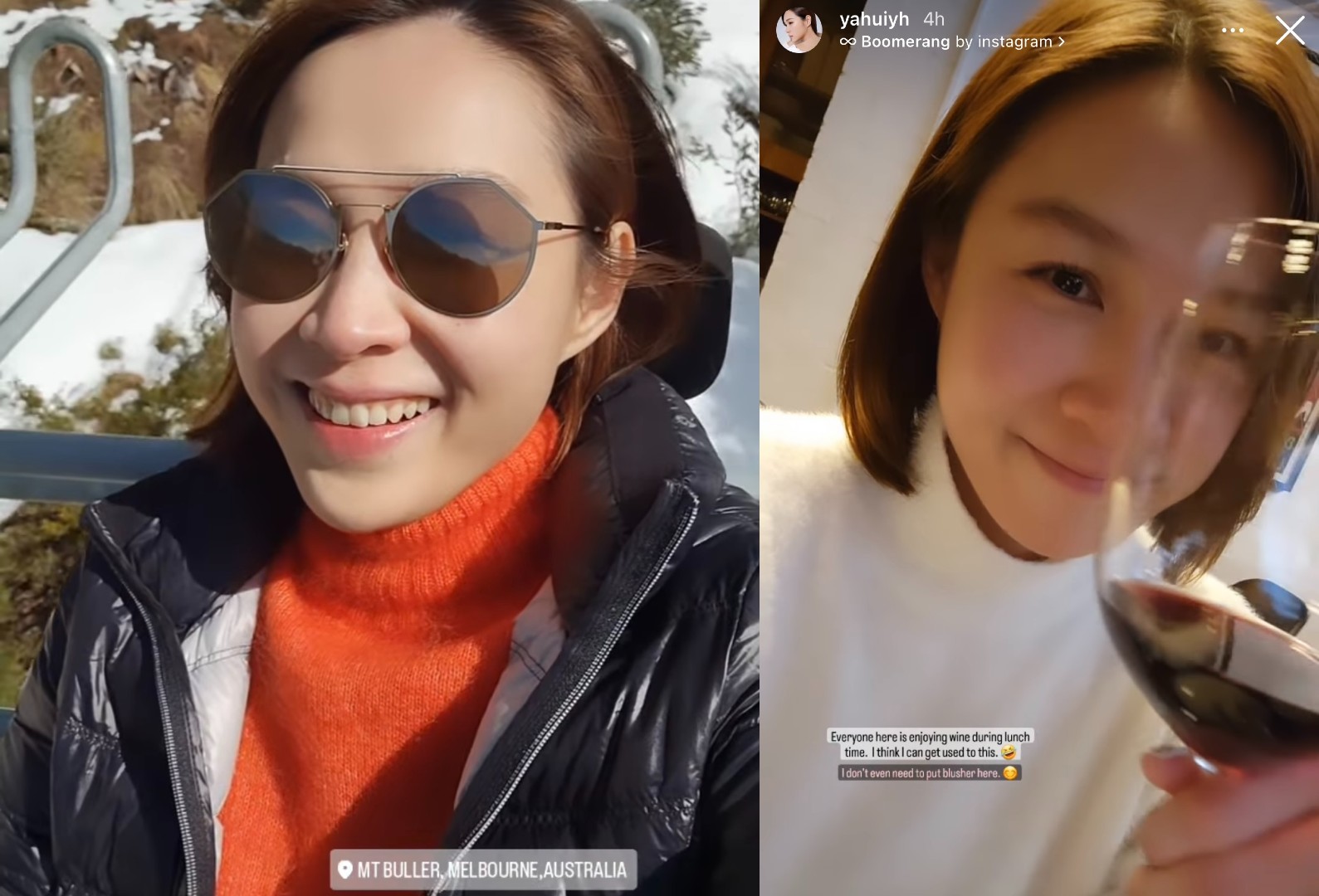 Ya Hui shared some splendid views from her holiday
The actress, who is in Melbourne, got us all envious with her clips of the snowy mountaintops and postcard-worthy backdrops. 
She also looked super content to be chilling somewhere warm while day drinking.
Photos: Ya Hui/ Instagram