Insta-Buzz: What The Stars Were Up To This Week
Here are some of our favourite snaps from the past week.
It's all about hanging out with your gal pals this week. Some caught up over dinner while one group got together to dance to Blackpink's latest song. Scroll on to find out who.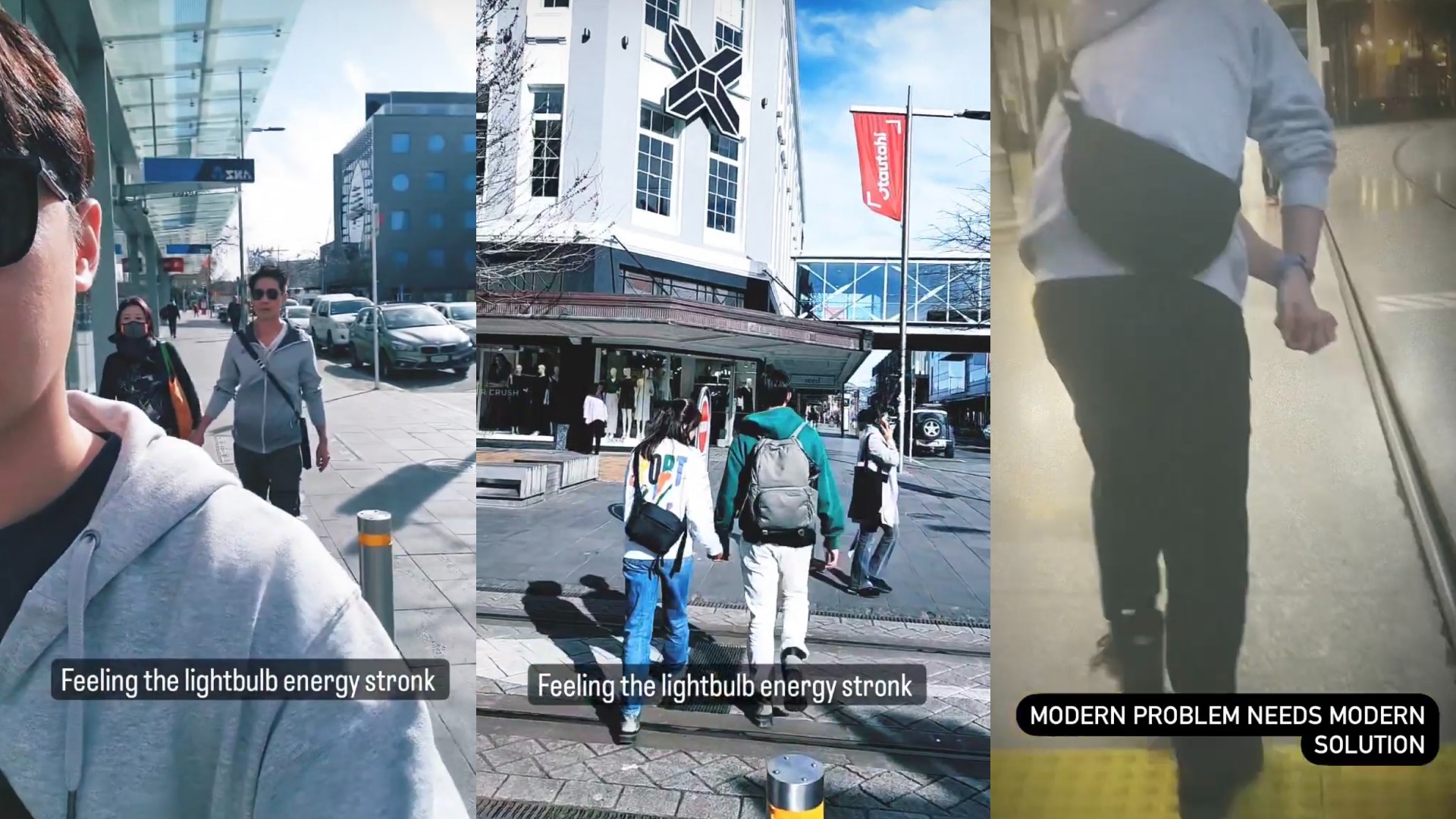 Chen Xi became the third wheel on a family trip
The Chen family went on a family holiday to New Zealand and Chen Xi was sandwiched between two couples — his parents Edmund Chen and Xiang Yun and his sister Yixin and her boyfriend Gavin Teo.
We're glad he found the humour in it though. He shared a cheeky IG story of interlocked hands, only for it to zoom out and reveal that it was him holding... his other hand.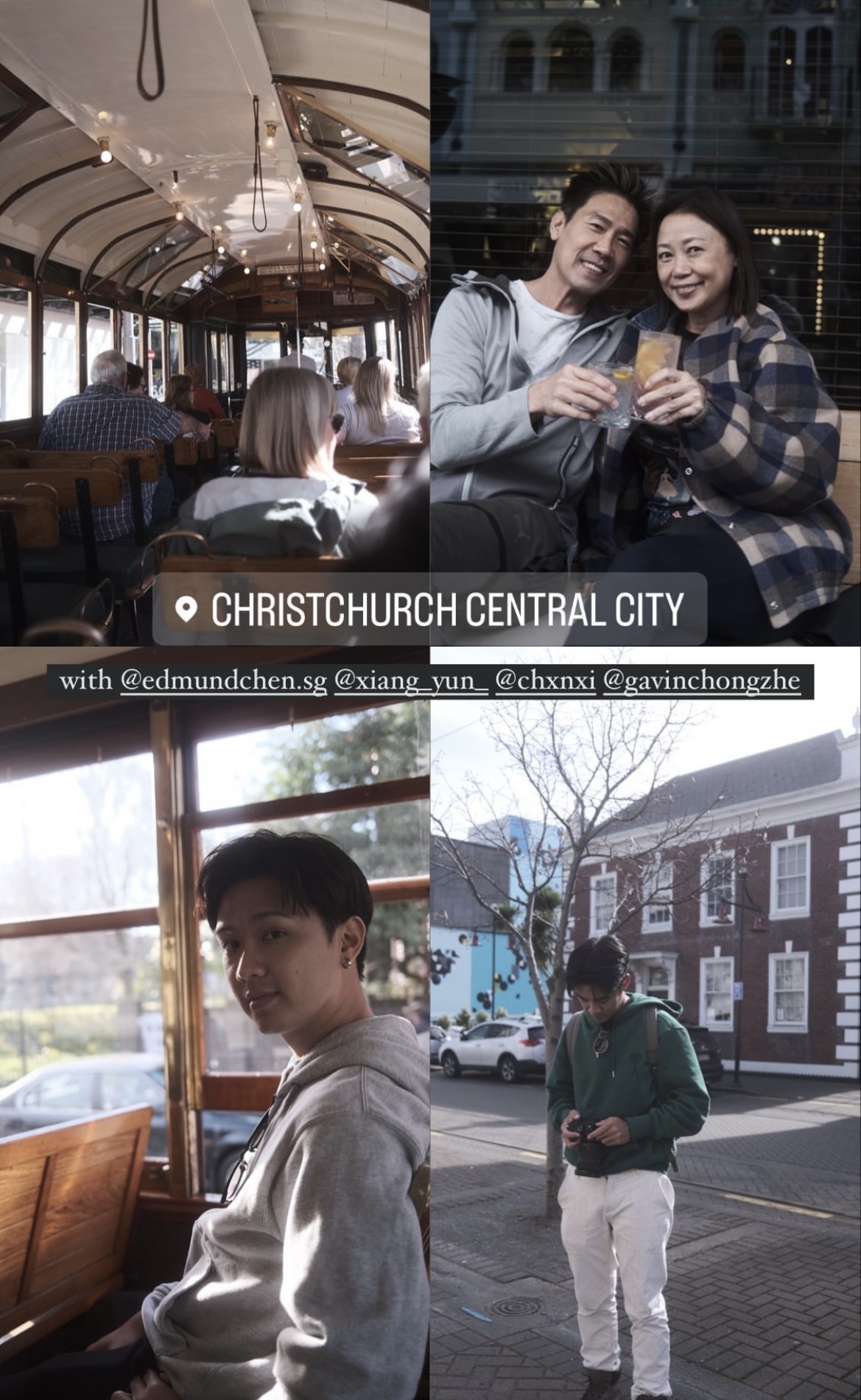 Jokes aside, they look to be having a really good time Down Under.
Photos: Chen Xi/ Instagram, Chen Yixin/ Instagram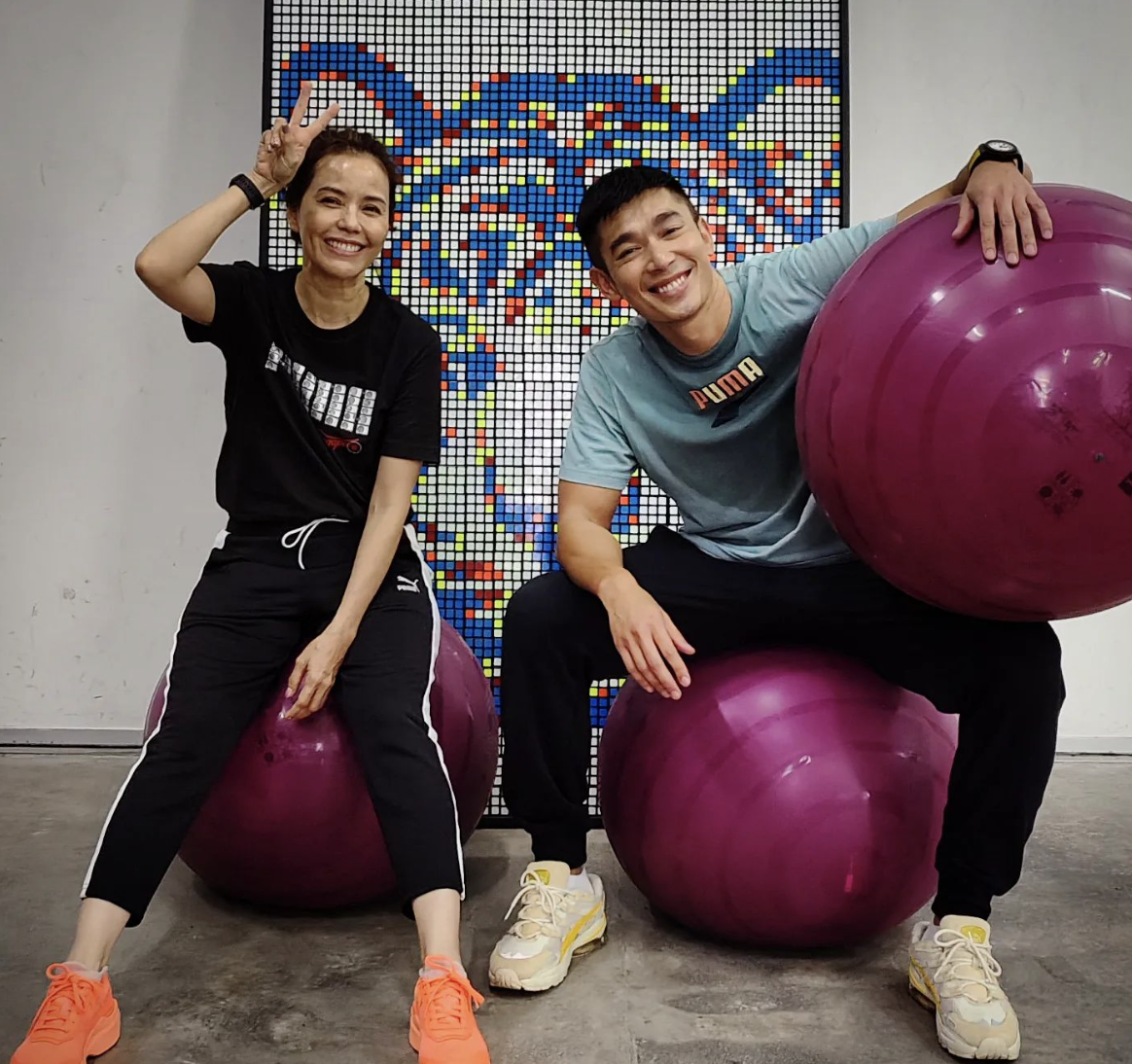 Elvin Ng and Zoe Tay started rehearsing for President's Star Charity
There's still two months to the show, but Elvin revealed that he and Ah Jie have already started practicing for their act. He also posed this question to his followers: "What circus act do you think we're up to?"
Photo: Elvin Ng/ Instagram
Fang Rong rocked her chic new haircut
The actress chopped off her long locks for her an upcoming drama role. She shared that while she was excited to be sporting a completely new look, she was also nervous to be deviating from what she was conditioned to think "a girl should look like". 
She ultimately overcame her nerves and found confidence: "I am ready to dismantle the delusion that we have to fit in/stay within preconceived "should" boxes, or that my body needs to conform in a certain way before I can feel good about myself. Confidence radiates effortlessly when you trust in your power, and when you see yourself for all your strengths AND flaws, and own 100% of it. Work WITH it."
Photos: Fang Rong/ Instagram
Fauzie Laily and Taufik Batisah went on a double date
The singers, along with their wives did a 6km morning walk, and they clearly enjoyed themselves, with Fauzie suggesting that it become a "weekly thing". 
Photo: Fauzie Laily/ Instagram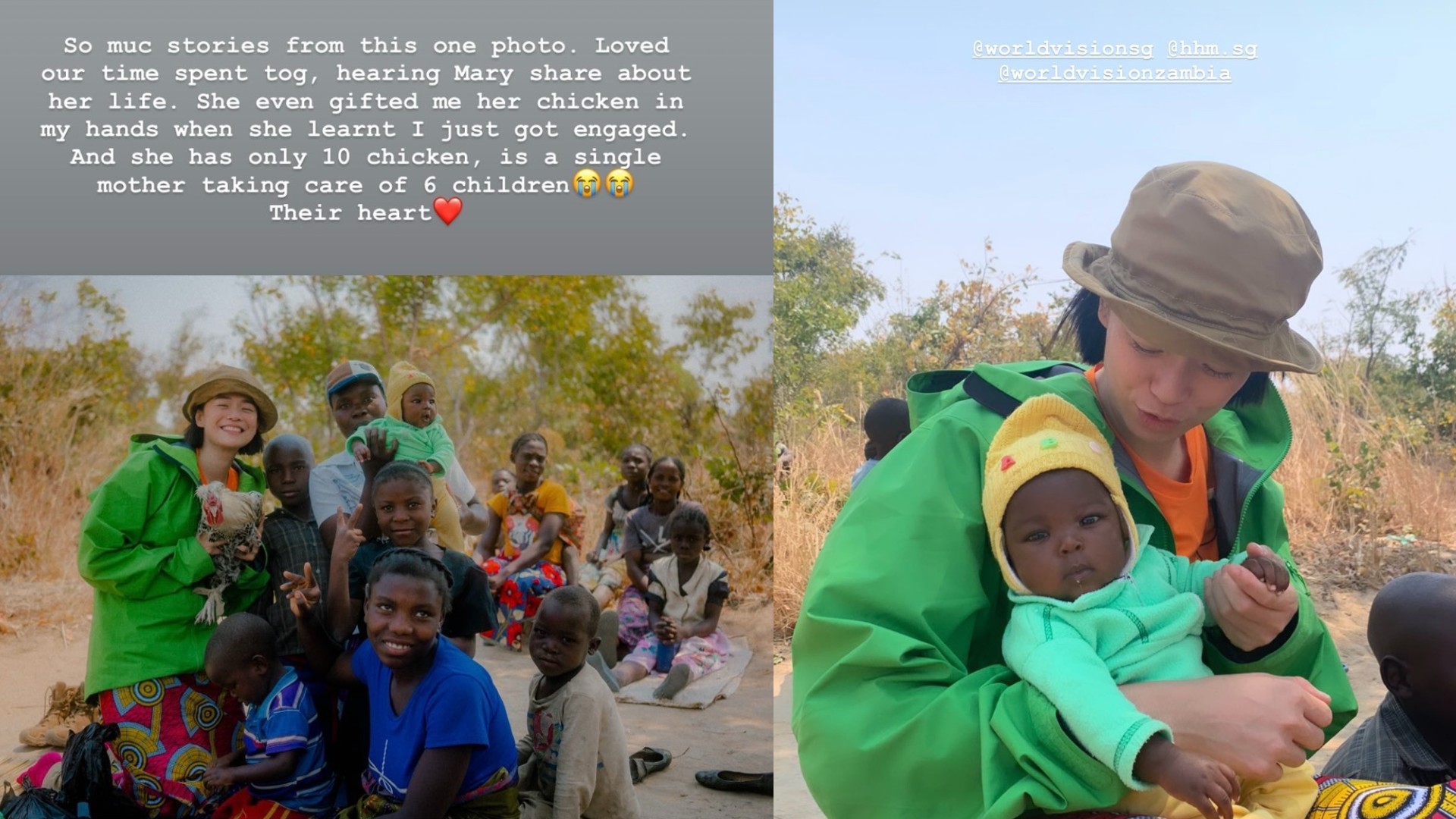 Felicia Chin, who's on a mission trip, made friends with children in Zambia
The actress, who left Mediacorp earlier this year to join faith-based company Hai Hao Ma, visited Zambia with charity organisation World Vision Singapore to spread some love and kindness to the families and children there. 
"Looking forward to going into the villages today and meeting them face to face and hearing about their lives," she wrote in one of her posts. 
Photos: Felicia Chin/ Instagram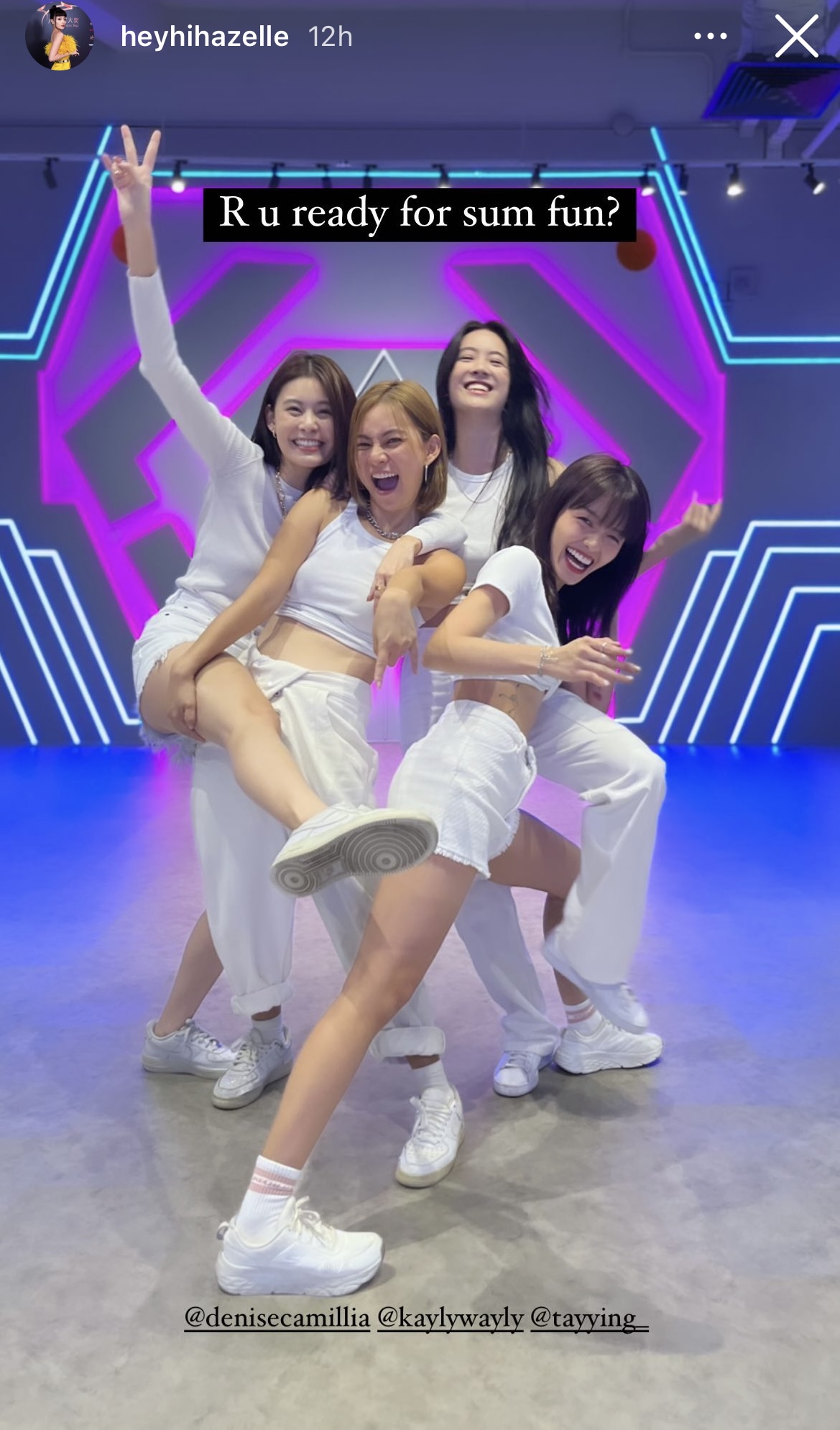 Mediacorp's own K-pop dance group made a comeback
This girl group, consisting of Hazelle Teo, Tay Ying, Denise Camillia Tan and Kayly Loh are known to get together every now and then for dance sessions. 
This time, they showcased their talents in a cover of K-pop girl group Blackpink's newest song, "Pink Venom". Check out the vid below!
Photo: Hazelle Teo/ Instagram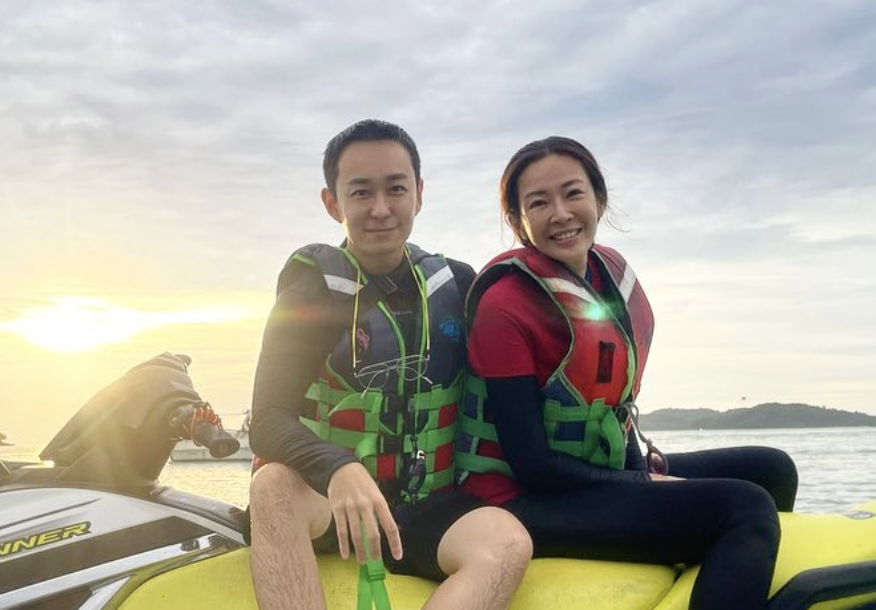 Jeremy Chan and Jesseca Liu took a trip back to Langkawi
"We've been back to Jesseca's hometown countless times, but this is our first time island hopping on a jet ski. Besides being on this holiday with the crew and directors for work, it feels great to be able to leave our other work behind and enjoy ourselves wholeheartedly," wrote Jeremy.
Seems like we might be seeing
the couple
together in an upcoming show?  
Photo: Jeremy Chan/ Instagram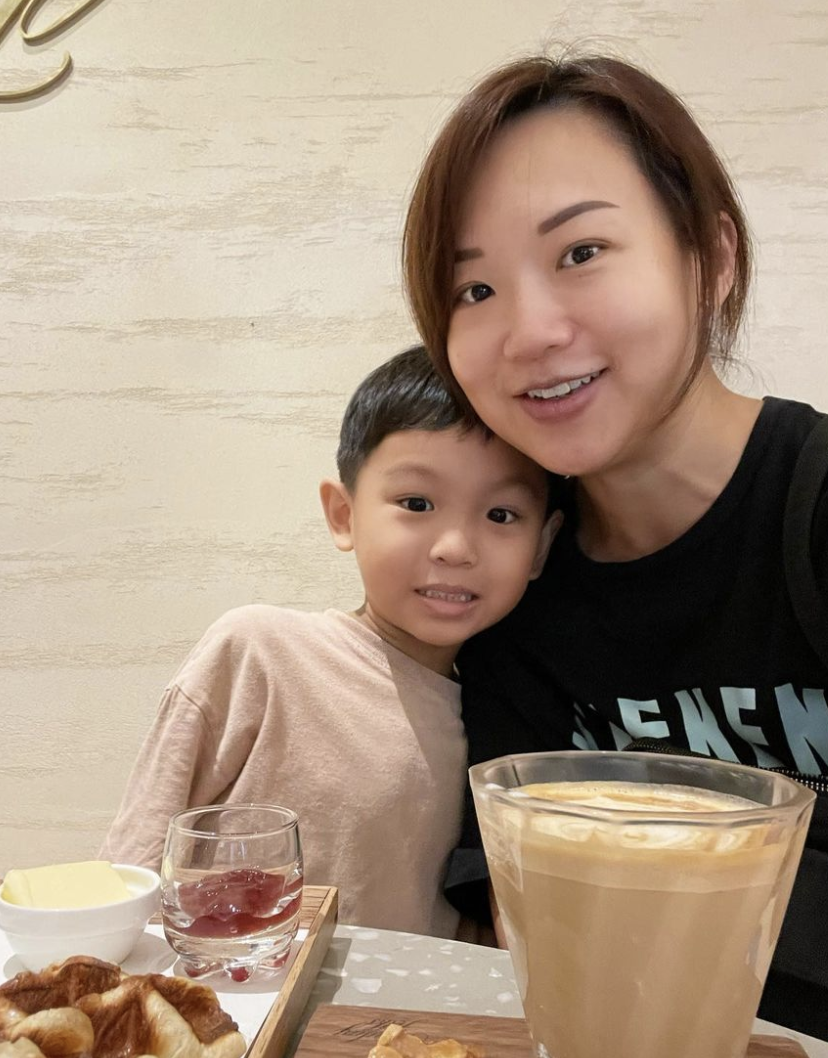 Lin Peifen recounted this adorable conversation she had with her son
The jock's seven-year-old son Luke, thought of a super cute idea to express his love for his mum. She wrote:
"Luke: Mama, I want to marry you.
Me: (surprised, amused and heart melts, but tries to be nonchalant) You can't marry me.
Luke: Why not?
Me: (thinking hard) Because we are already family. You marry someone you love a lot and want to be family with. Marriage unites two unrelated people as family.
Luke: Oh. Then can I marry didi?
Me: … (proceeds to repeat myself)."
Photo: Lin Peifen/ Instagram
Roz Pho had her family's first "proper photo shoot"
Roz and her hubby Yohei Ueno smiled widely as they posed for the pics with their daughter Reimi, whom they welcomed in May. 
Photos: Roz Pho/ Instagram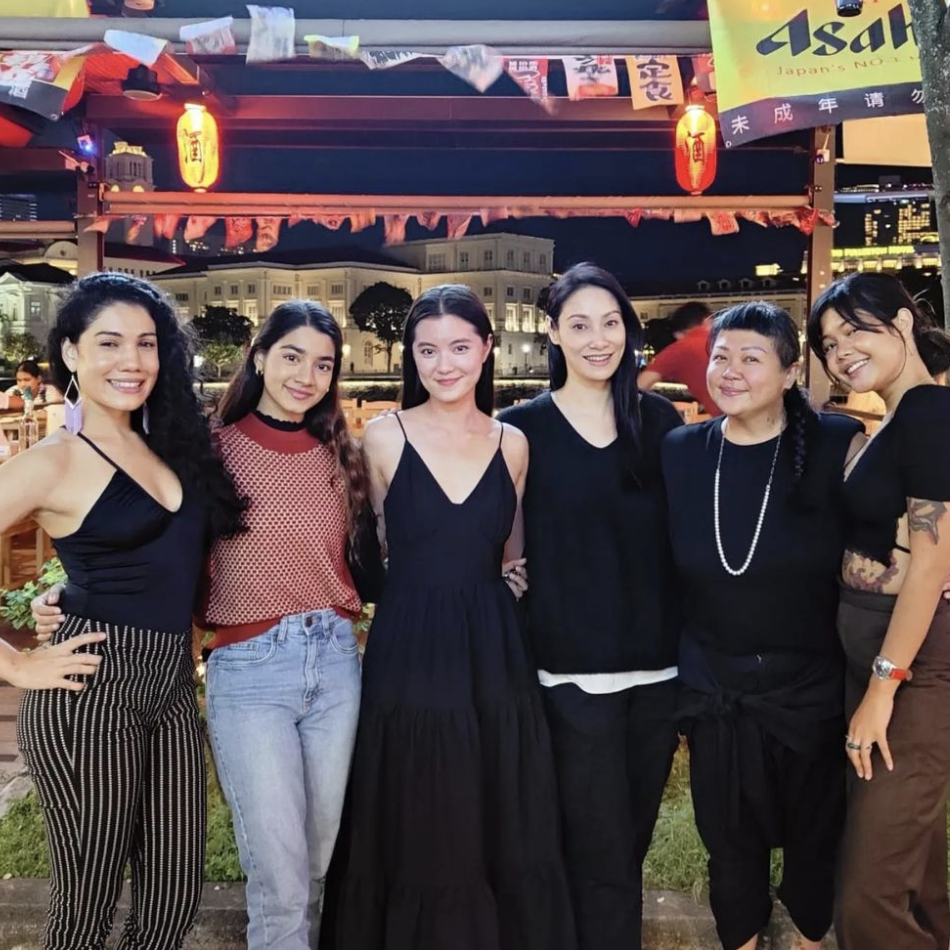 Host and actress Sharda Maxine Harrison hung out with her Sunny Side Up co-stars on a girls' night out
The SSU gal pals, including Gina Tan, Valnice Yek and Syreen Islam got together at a local izakaya and had "a much needed ladies night and bonding time". 
Photo: Sharda/ Instagram
You can catch Sunny Side Up on meWATCH, or watch an episode below. 
Speaking of gal pals...
Sora Ma, Hong Huifang and Yvonne Lim found the time to hang out while Yvonne is back in Singapore to film a new drama. 
Photo: Sora Ma/ Instagram