Insta-Buzz: What The Stars Were Up To This Week
Here are some of our favourite snaps from the past week.
The past week saw some of our fave celebs celebrating birthdays and exploring foreign countries. Read on to find out which celeb couple received the help of a friendly local while holidaying in Prague. 
Rui En explored Hooker Valley Track in New Zealand
The actress, who is currently on holiday in New Zealand where her dad lives, shared pics and tips from her hike at Hooker Valley Track.
"I kept reading on multiple sites and Insta that it's a flat trail. It is not, and there is elevation. Quite a bit of uphill. Important one to note for the elderly," wrote Rui En.

Though she was able to complete the hike under four hours, she revealed that her dad was only able to complete half the trail. She also advised others to bring their sun hat and sunglasses as "the trail is very exposed". 
Photos: Rui En/ Instagram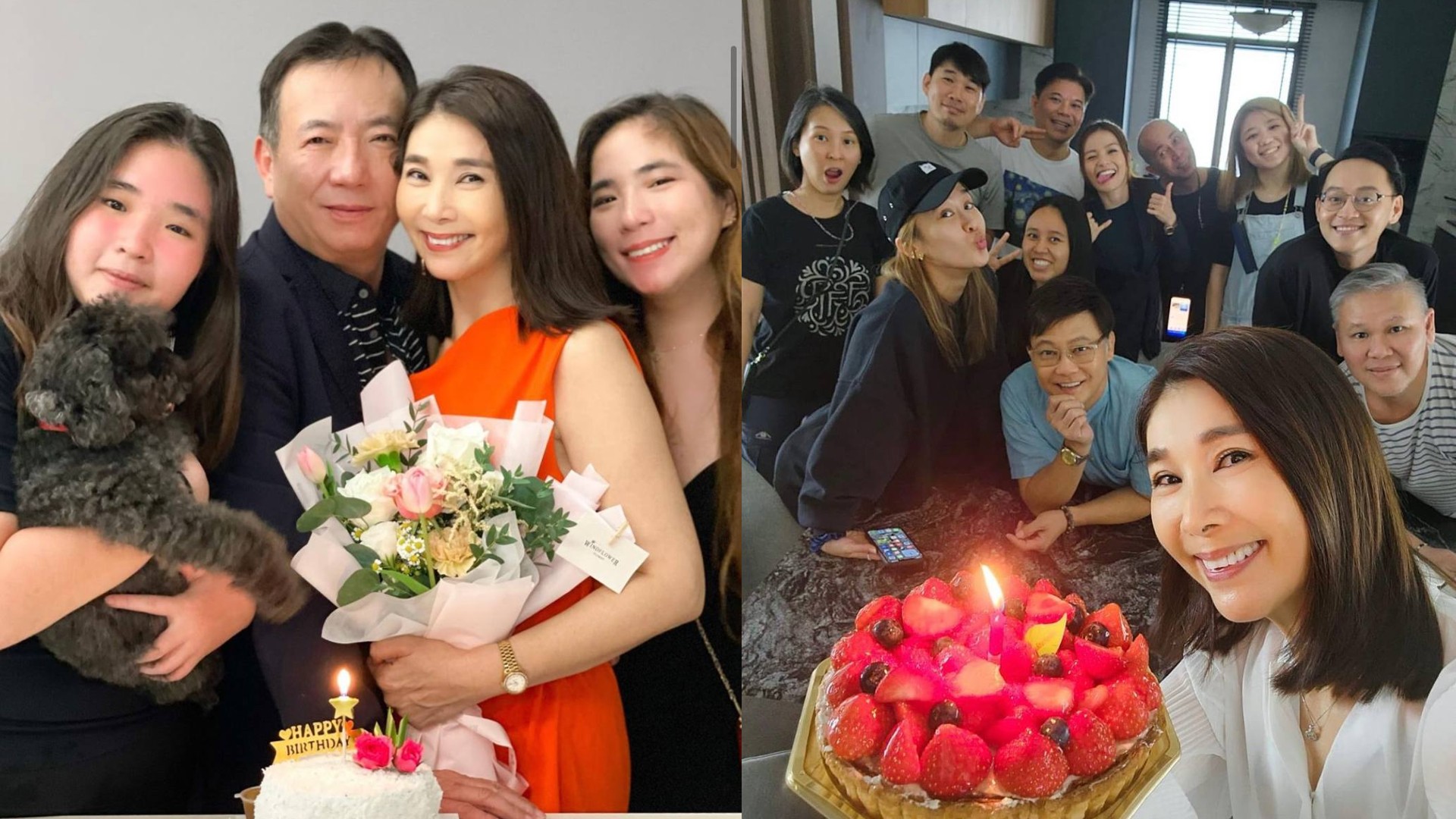 Chen Xiuhuan celebrated her 57th birthday with her family... and her reel-life family
Xiuhuan posted a series of pics celebrating her special day, first with the cast of Sunny Side Up, then with her hubby and daughters, Shanisse and Shavinne. Middle daughter, Shalynn, is currently pursuing her studies overseas.

Her reel-life family surprised her with a strawberry tart on set, which left her so touched she "almost teared up".
She then spent the rest of her day "in quiet and peaceful contemplation with loved ones". "I am grateful for my loving husband and daughters for being with me. I am also thankful for my mom who lovingly fried longevity noodles and red eggs — something she does without fail every year on my birthday," wrote the actress. 
Photos: Chen Xiuhuan/ Instagram
You can catch Sunny Side Up on meWATCH, or watch an episode below.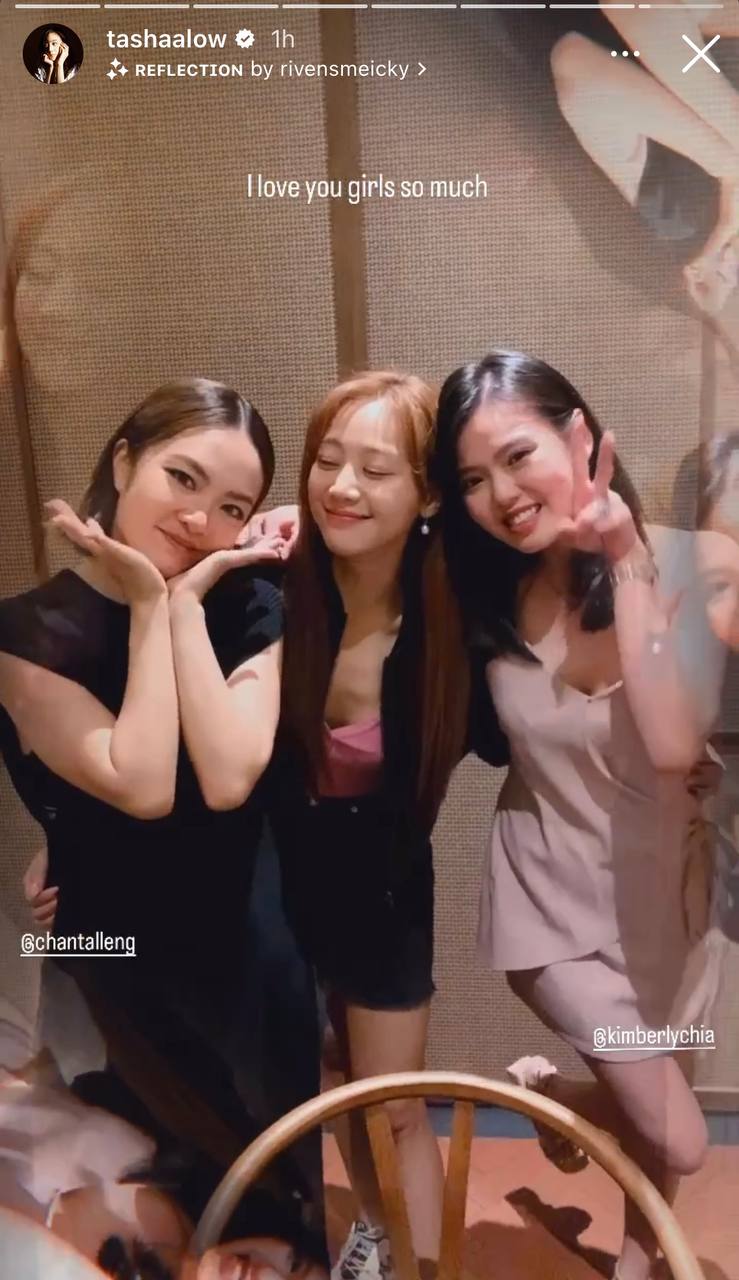 Tasha Low celebrated her 29th birthday with Chantalle Ng and Kimberly Chia
Seems like the trio, who met on the set of the drama Live Your Dreams, are still as close as ever. Chantalle and Kimberly both posted pics of Tasha on their IG stories during their dinner together, while Tasha returned the love in this super cute pic. 
Photo: Tasha Low/ Instagram
You can rewatch Live Your Dreams on meWATCH, or catch the first episode below.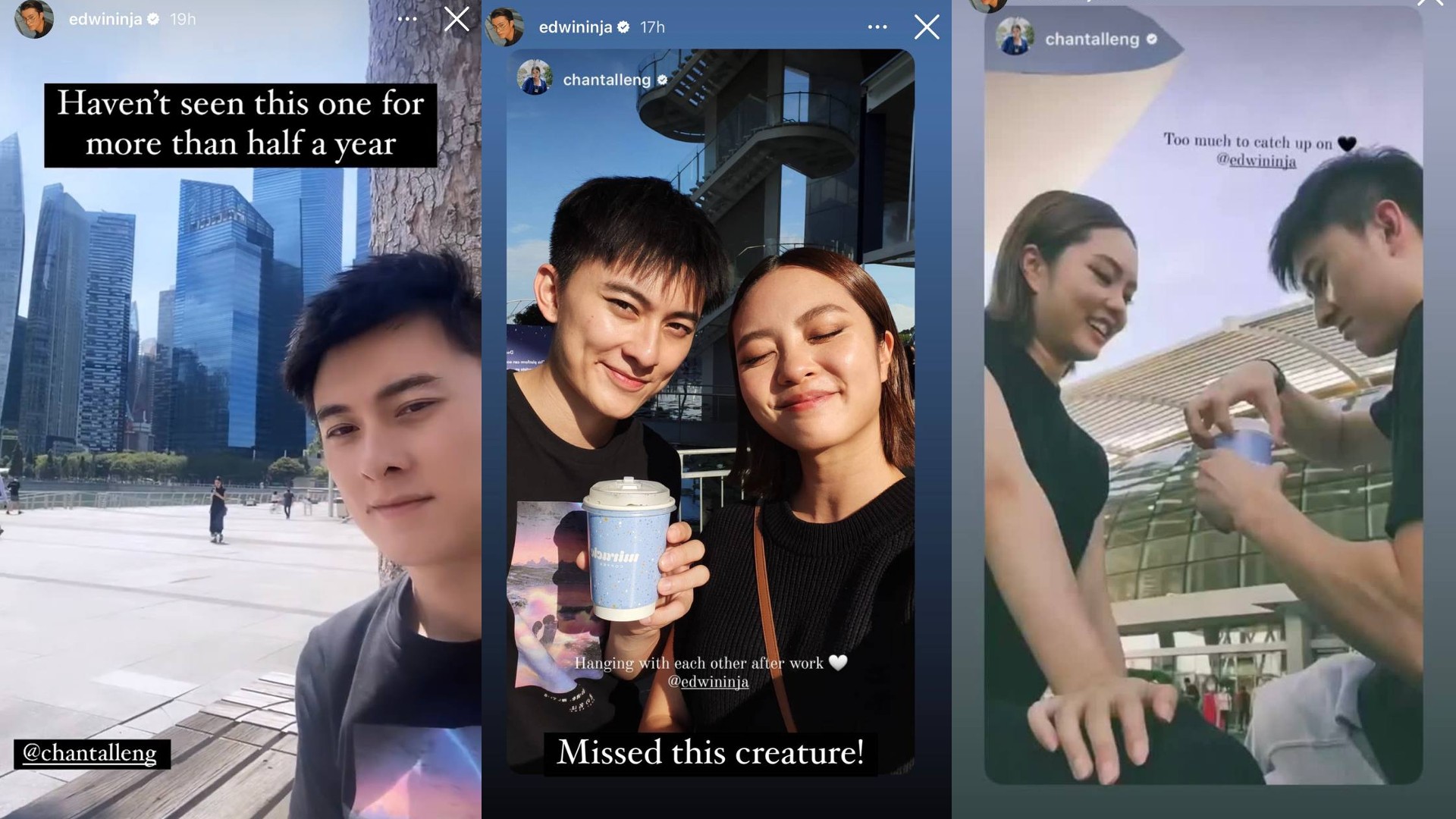 Chantalle Ng and Edwin Goh met for a quick catch-up
Speaking of Chantalle, the actress found some free time before her dinner with Tasha and Kimberly and met up with Edwin for what seemed like an overdue catch-up.
"Haven't seen this one for more than half a year," wrote Edwin, as the duo posted stories of themselves hanging out at Marina Bay Sands while they sipped on their cup of JJ Lin's Miracle coffee. 
Photos: Edwin Goh/ Instagram, Chantalle Ng/ Instagram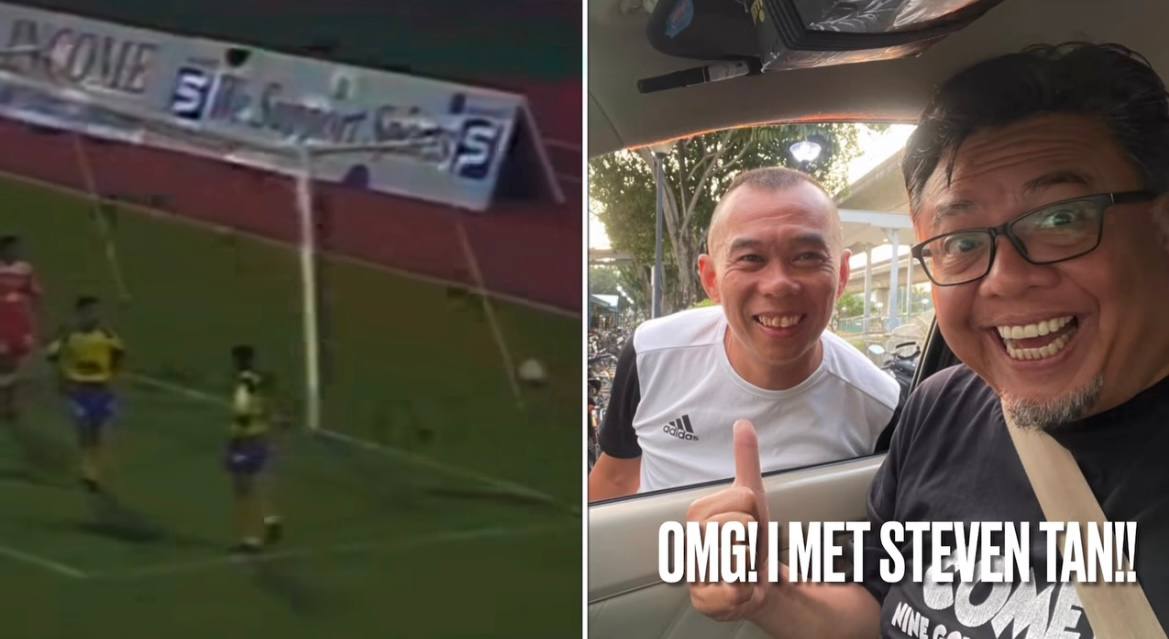 Suhaimi Yusof had a chance meeting with former Singapore national footballer, Steven Tan
"OMG! I met super-sub STEVEN TAN! Malaysia Cup 1993 (against Brunei), @steventan70 came in to replace Abbas Saad and scored within just 13 seconds. The fastest goal ever from a sub. Thank you Steven for being part of our wonderful Dream Team back then," wrote Suhaimi as he fanboy-ed over the former striker.
He even found a clip from the past match and tacked it to his current-day selfie with Steven. Effort!
Photo: Suhaimi Yusof/ Instagram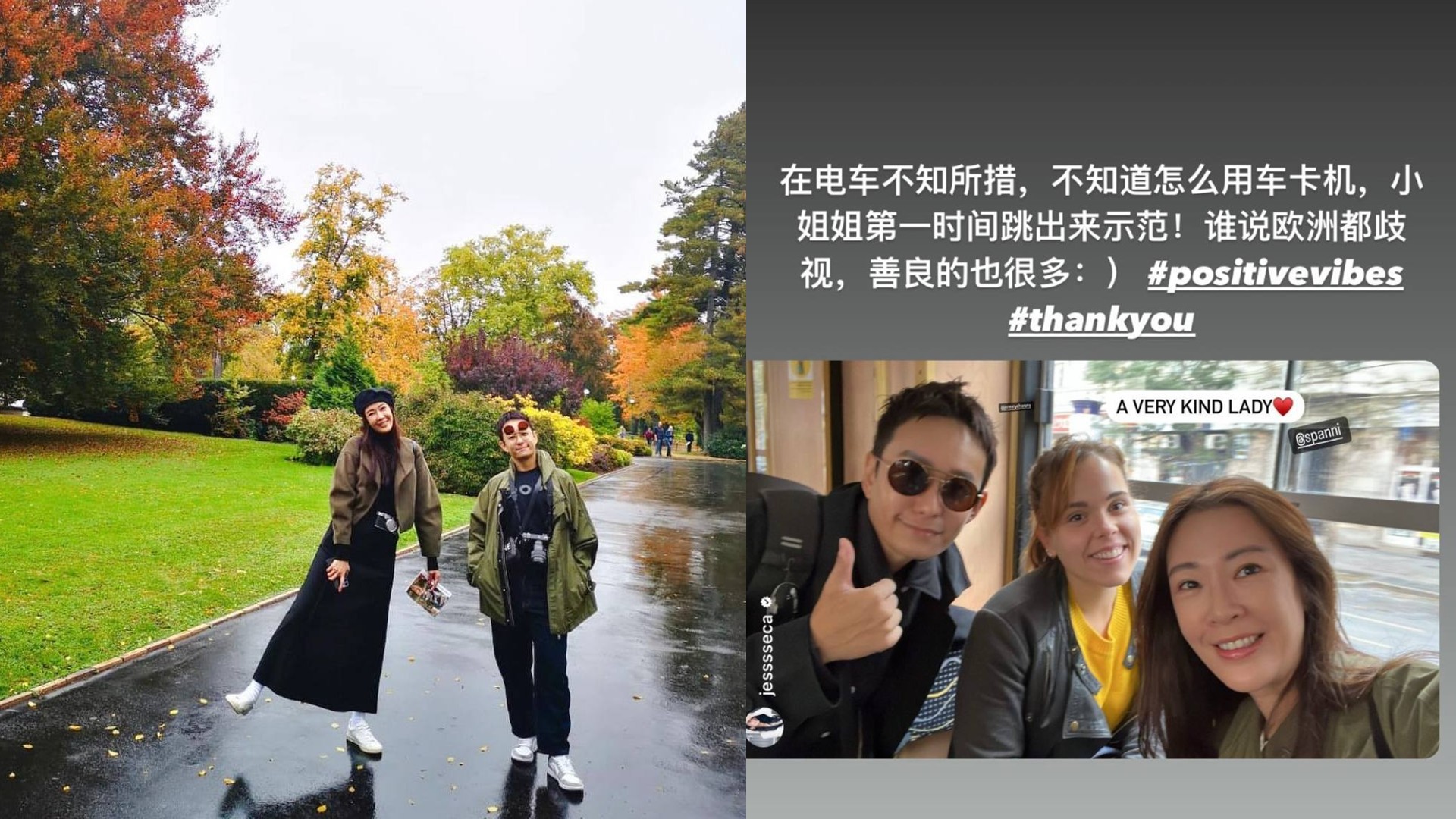 Jesseca Liu and Jeremy Chan went holidaying in Prague
Besides sharing adorable pics from their trip, the couple posted a pic with a "very kind" local, who showed them how to use the card machine in the tram. 
On one of her posts, Jesseca also captioned: "[If we're] not travelling, [we're] working hard to earn money for our travels." We completely agree with her. 
Photos: Jeremy Chan/ Instagram, Jesseca Liu/ Instagram
Desmond Tan captured this super cute moment...
...Of Yvonne Lim and Jin Yinji holding hands while en route to the filming site of upcoming Mediacorp drama Strike Gold. 
Photo: Desmond Tan/ Instagram
Youyi celebrated her birthday too!
The actress-host turned 42 on Oct 11, and thanked everyone for "loving her for who she is".
"To anyone who wonders what it's like to be in the"big-four category", trust me, do your work, get your priorities right in life, and things will only get better!" wrote the ever-positive Youyi. 
Photo: Youyi/ Instagram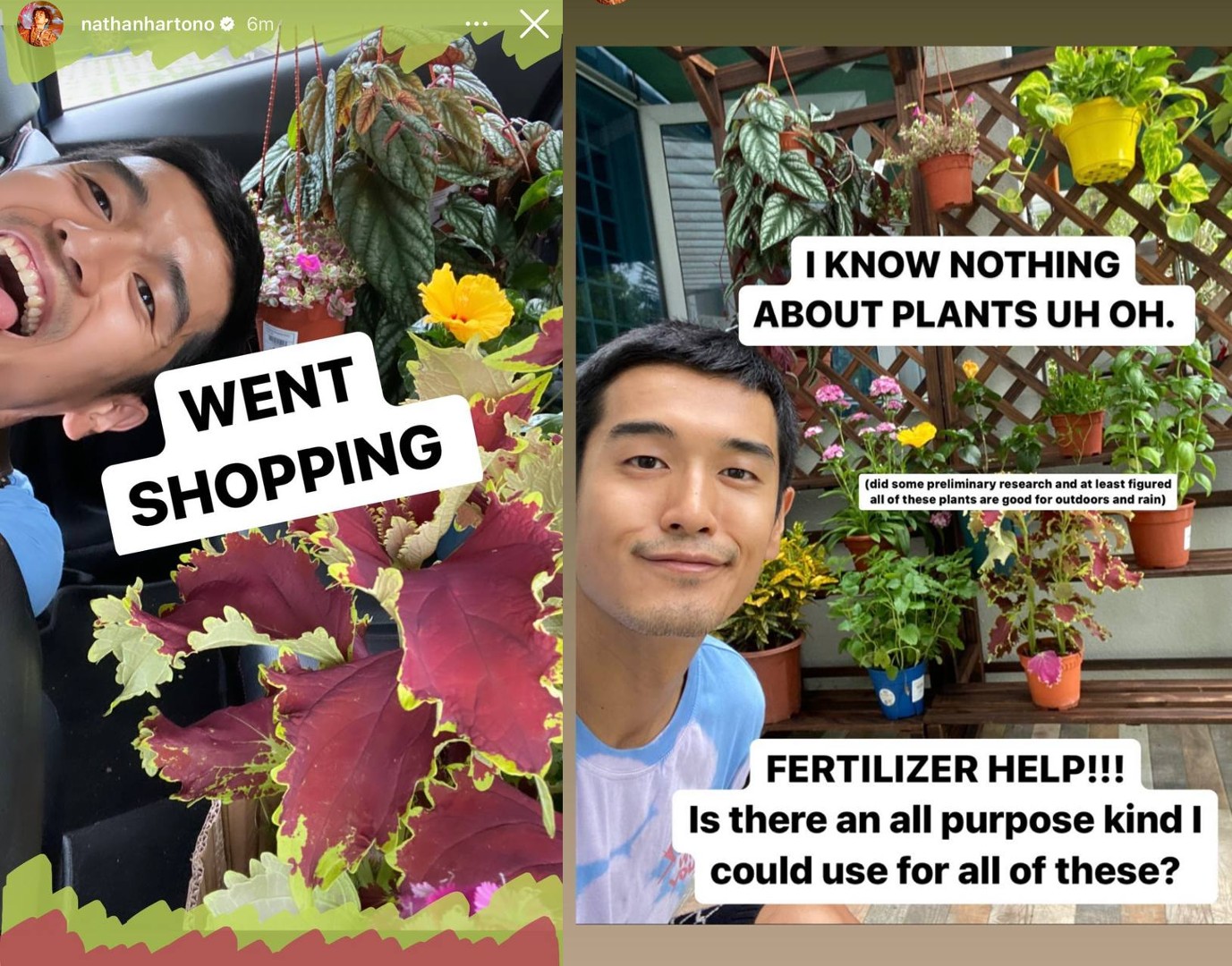 Nathan Hartono went plant-shopping
Seems like the singer is picking up gardening as a new hobby... though he might need some guidance caring for his new plant babies.
He chose plants that are "good for outdoors and rain" and posed this question to his followers: Is there an all-purpose kind of fertiliser he can use for them?

Now, plant experts, you know what to do. 
Photos: Nathan Hartono/ Instagram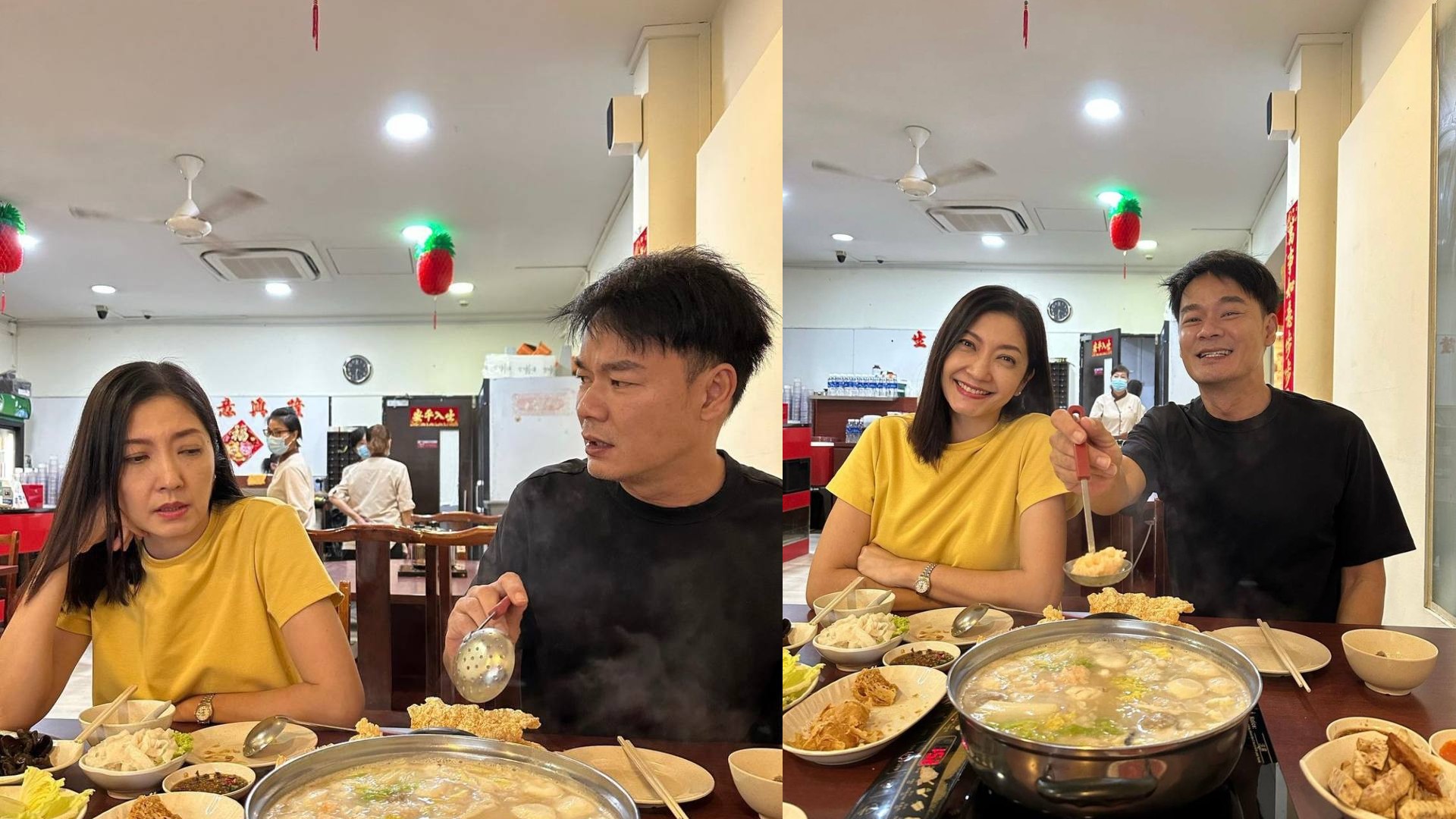 Huang Biren and Thomas Ong posed for pics while having a meal together
We wonder if anyone remembers the shows Three Wishes (2014) and Fire Up (2016), in which Biren and Thomas play a couple. 
It is no wonder the two are close, and Thomas even jokingly wrote in his caption: "[I've] heard long ago that these two don't get along, here, there's a pic to prove it."
Biren replied "U joker!" in his comments, complete with a laughing crying emoji. 
Photos: Thomas Ong/ Instagram
You can rewatch Three Wishes, which also stars Julie Tan and Shane Pow on meWATCH, or catch the first episode below.