Insta-Buzz: What The Stars Were Up To This Week
Here are some of our favourite snaps from the past week.
This week saw our stars celebrating some really important milestones and spending precious time with their little ones. 
Also, read on to find out which celebs became fangirls and fanboys at JJ Lin's JJ20 concert on Friday night. 
Zoe Tay looked amazing in Australia
Ah Jie Zoe Tay jetted off to Sydney to attend the opening of luxury brand Louis Vuitton's SEE LV exhibition. 
She didn't forget to treat us to pics of herself soaking in the sun and sights of the city, and of course, served looks while she was at it. 
She even hosted a live stream on Friday afternoon, where she caught up with her followers.
She revealed that she "didn't bring any long sleeve clothes, and even brought a fan" on her trip as she was afraid it was going to be too hot. Turns out, it was only 11 degrees when she arrived in Sydney, and Ah Jie was able to fully enjoy the cold weather. 
Photos: Zoe Tay/ Instagram
Joanne Peh had her second close encounter with elephants
You probably know that Joanne is now on a family holiday in Thailand, given the whole "expensive coconuts saga". 
Undeterred by her recent exchange with a netizen, Joanne posted another update from her trip; this time, of the day she spent at an elephant sanctuary. (And we're mentioned in her caption too!)
She wrote: "My second close encounter with the elephants, (the first being an 8DAYS Photoshoot more than a decade ago), and loving their gentle yet cheeky personality.

We took up the half day programme where we chopped sugarcane, fed the elephants, walked with them, made moisturiser then massaged onto their skin, gave them a mud spa before ending the programme with a bath in the pool."
Photo: Joanne Peh/ Instagram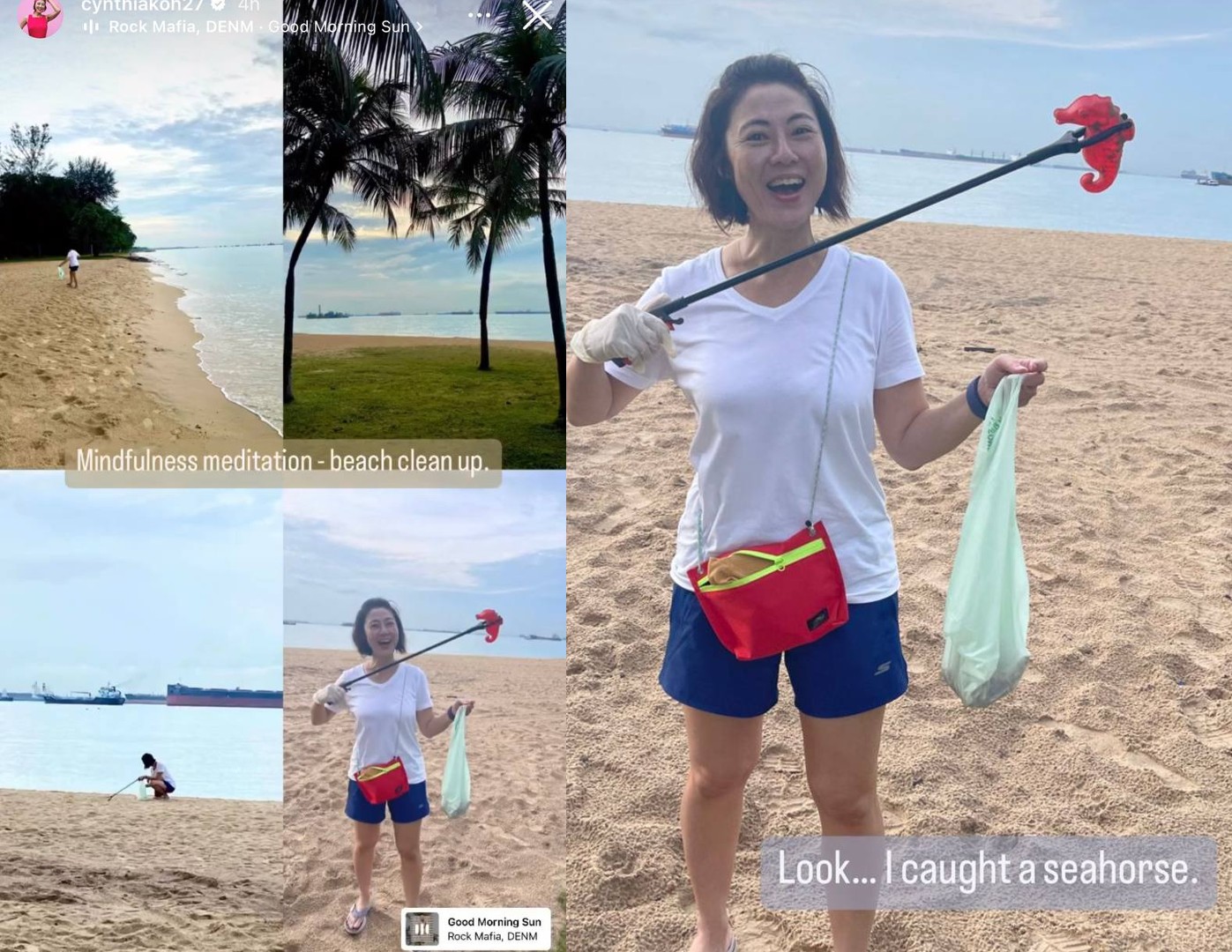 Cynthia Koh did her part for the environment
The actress shared a collection of snaps from her morning, which she spent cleaning up litter at a beach. 
She encouraged others to do the same in her IG stories, writing: "Next time when you head to the beach, bring along an extra bag and do a clean up. Do it with the kids and educate them on the importance of taking care of Mother Earth. Have them understand that littering and over using of plastics is doing more harm than good." 
Photos: Cynthia Koh/ Instagram
987 DJ Sonia Chew shared this cheeky vid of her on-air partner Joakim Gomez
Now it's no secret that this radio duo are also pretty good pals in real life. So we weren't surprised when Sonia posted a clip of Joakim, saying she was "on boyfriend duties" while she waited for him to be ready with his shopping. 
Photos: Sonia Chew/ Instagram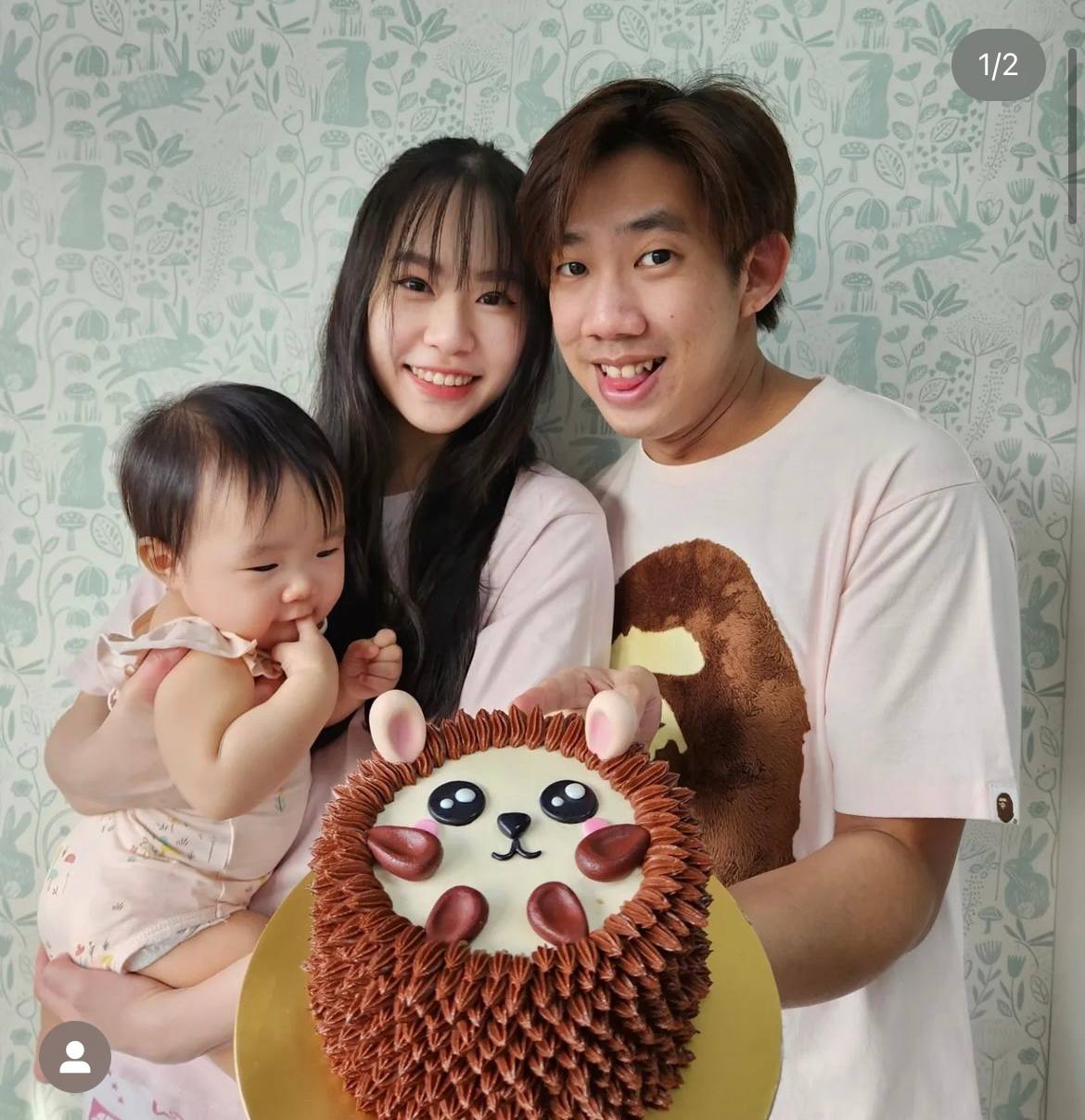 Gerald Koh celebrated his daughter's first birthday
Here's an update from another 987 DJ. Gerald and his wife celebrated their daughter, Gemma's first birthday on Nov 5.
Along with a family pic, Gerald also included this hilarious caption: "2 weeks ago I forgot to order a toddler friendly cake for her party. So poor Gemma couldn't dip her fingers in for a taste. TODAY I FORGOT AGAIN. Happy Birthday Gemma. Mum and Dad will enjoy this without you. Again. Sorry."
Photo: Gerald Koh/ Instagram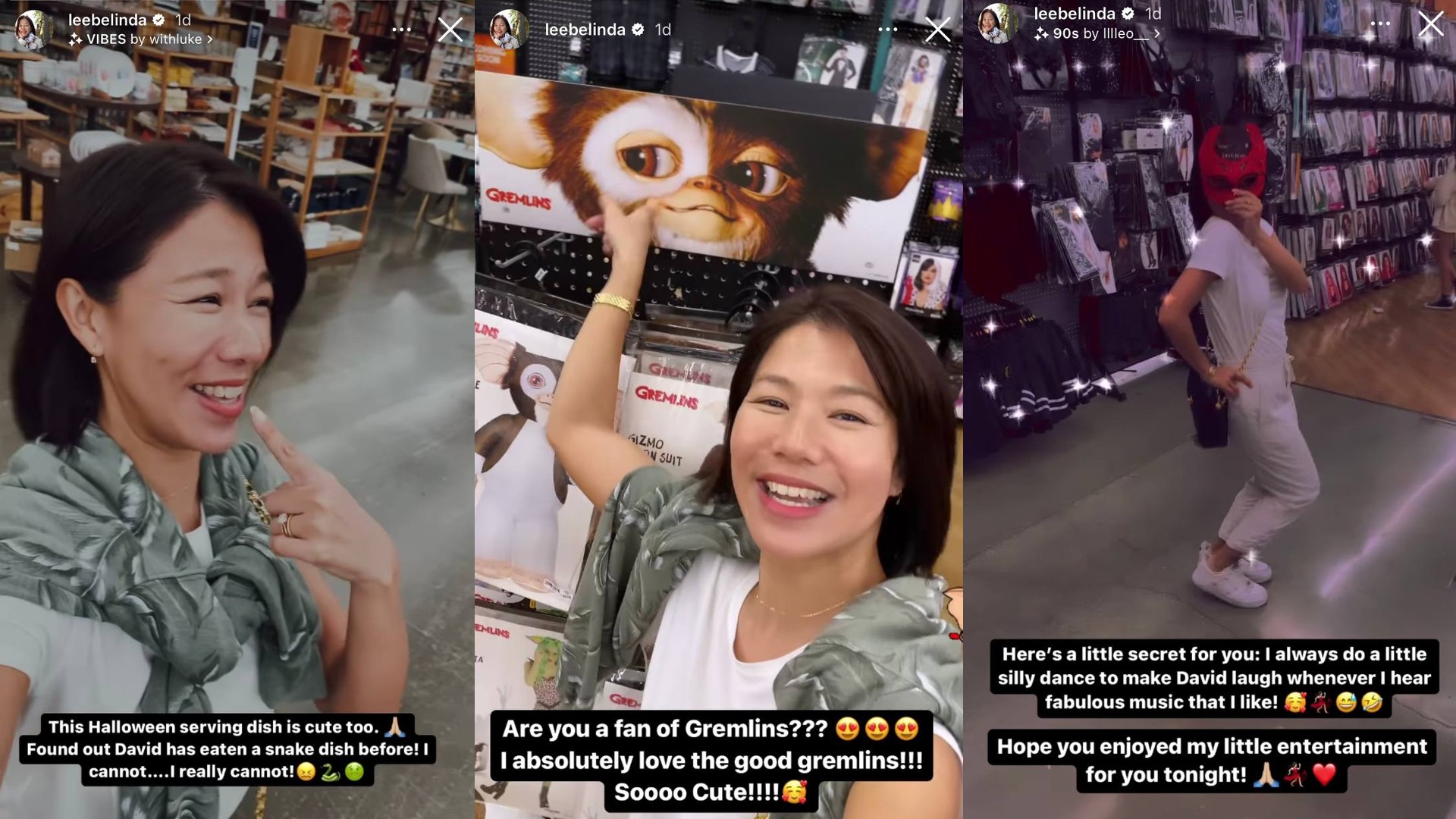 Belinda Lee was super excited while browsing through Halloween goodies
Amidst all the Halloween celebrations last week, Belinda took to her page on Monday to post a couple of stories of herself and husband, David Moore, browsing through a store which was still stocked with Halloween costumes and goodies. 
Her excitement in the clips was palpable as she pointed out a candy dish with a snake design (she was put off by the idea that David had eaten snake before), took a selfie with a Gremlins poster and did a little dance in the middle of the shop.
Click here to read our recent interview with Belinda, and to watch her speak about her mental health struggles on the latest episode of R U Okay?
Photos: Belinda Lee/ Instagram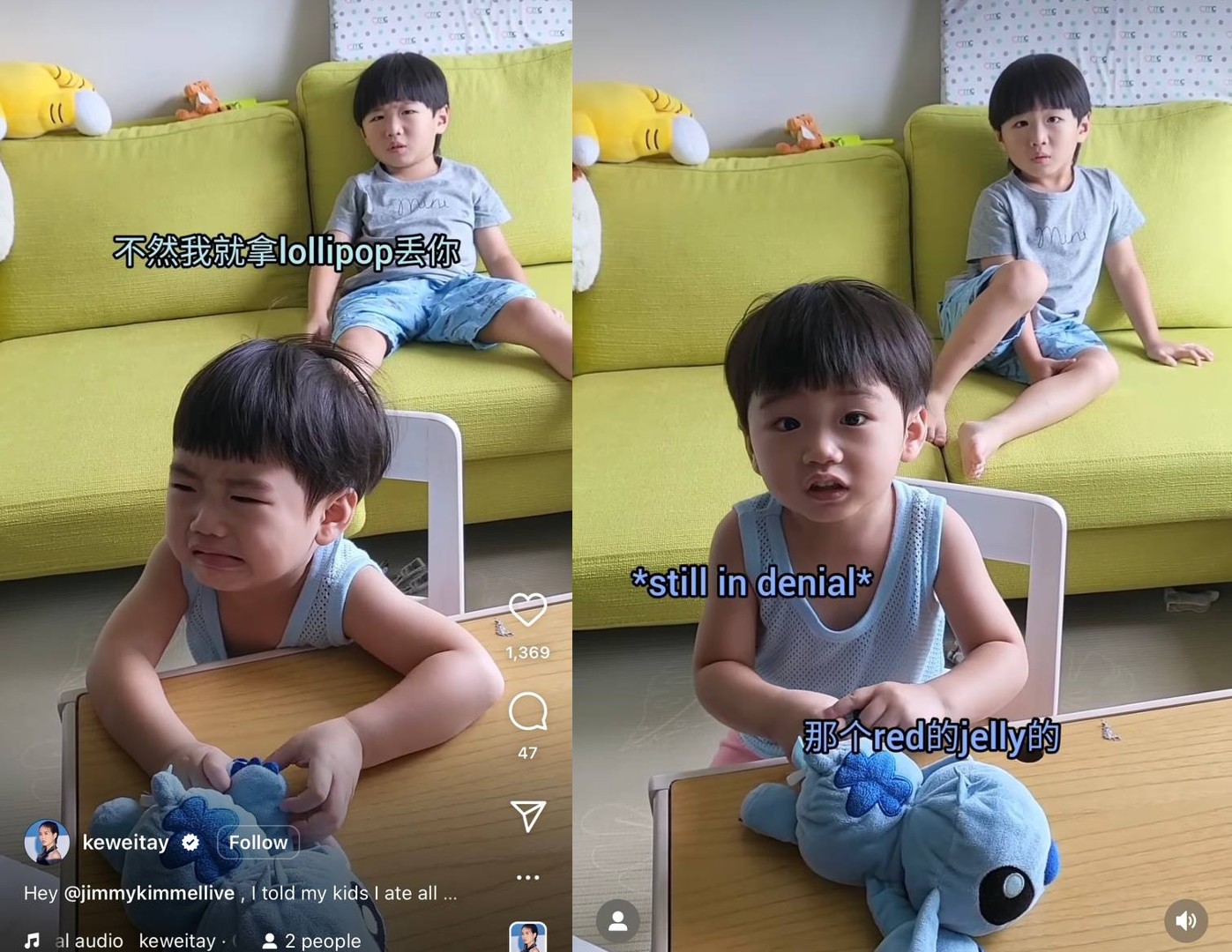 Tay Kewei played a prank on her sons
Remember the "I told my kids I ate all their Halloween candy" trend started by talk show host Jimmy Kimmel?
Yes, that's what Kewei did to her sons, Shen Momo, five, and Xiao Pian Pian, two. The mum of three (she gave birth to her third son, Qiu Qiu earlier this year) told her toddlers that she ate their candy because "she was too hungry". 
While Xiao Pian Pian started to sob sadly, what really cracked us up was when Shen Momo sternly told his mum "Then you should eat rice!"
Photos: Tay Kewei/ Instagram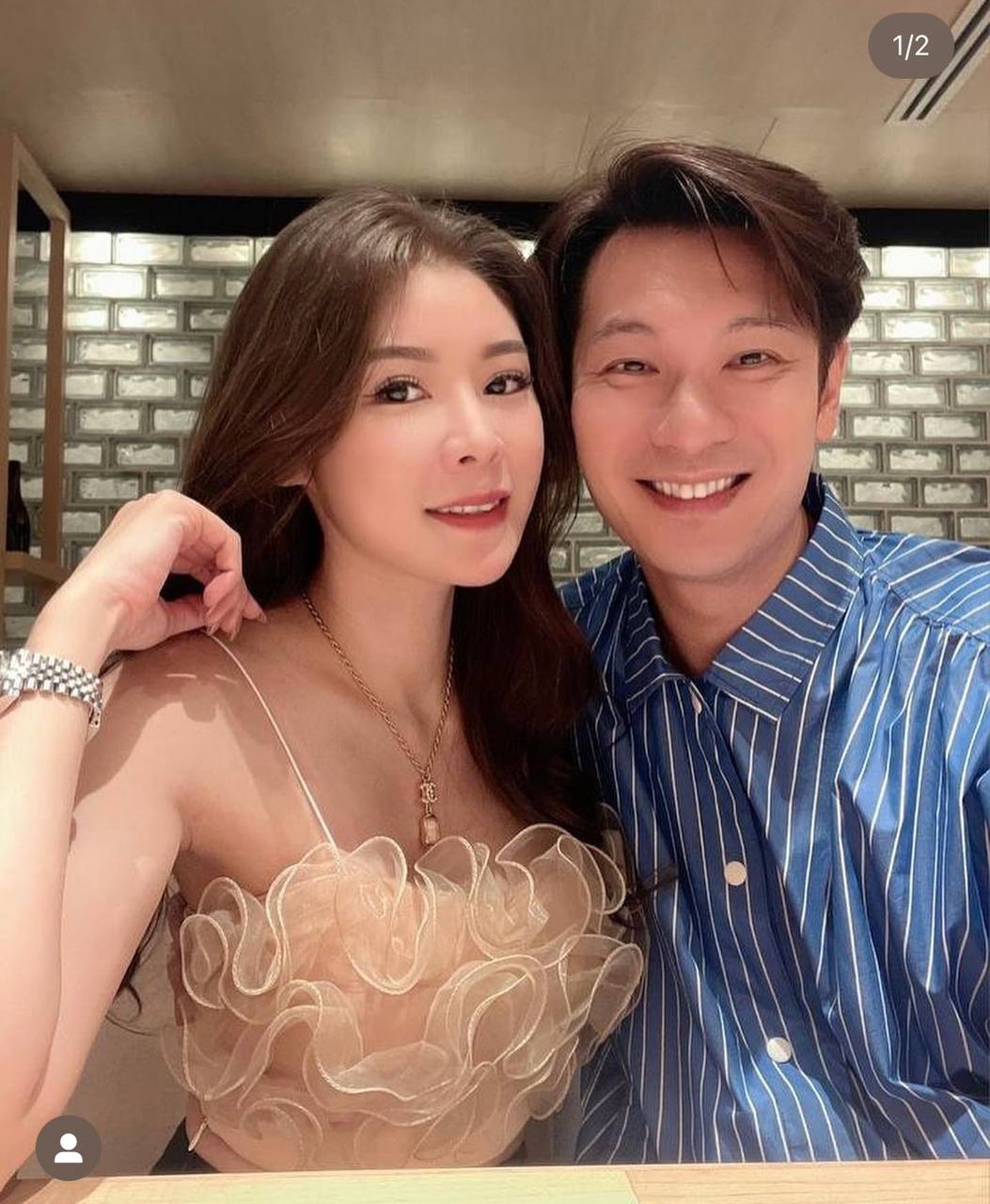 Shaun Chen celebrated his 44th birthday
The actor shared a pic of himself grinning widely next to his wife. "Yesterday (Nov 3) was my birthday. I'm very happy to be able to have a good meal with everyone. Wishing myself a happy birthday," he wrote, while at the same time wishing for everyone's good health and good luck. 
Photo: Shaun Chen/ Instagram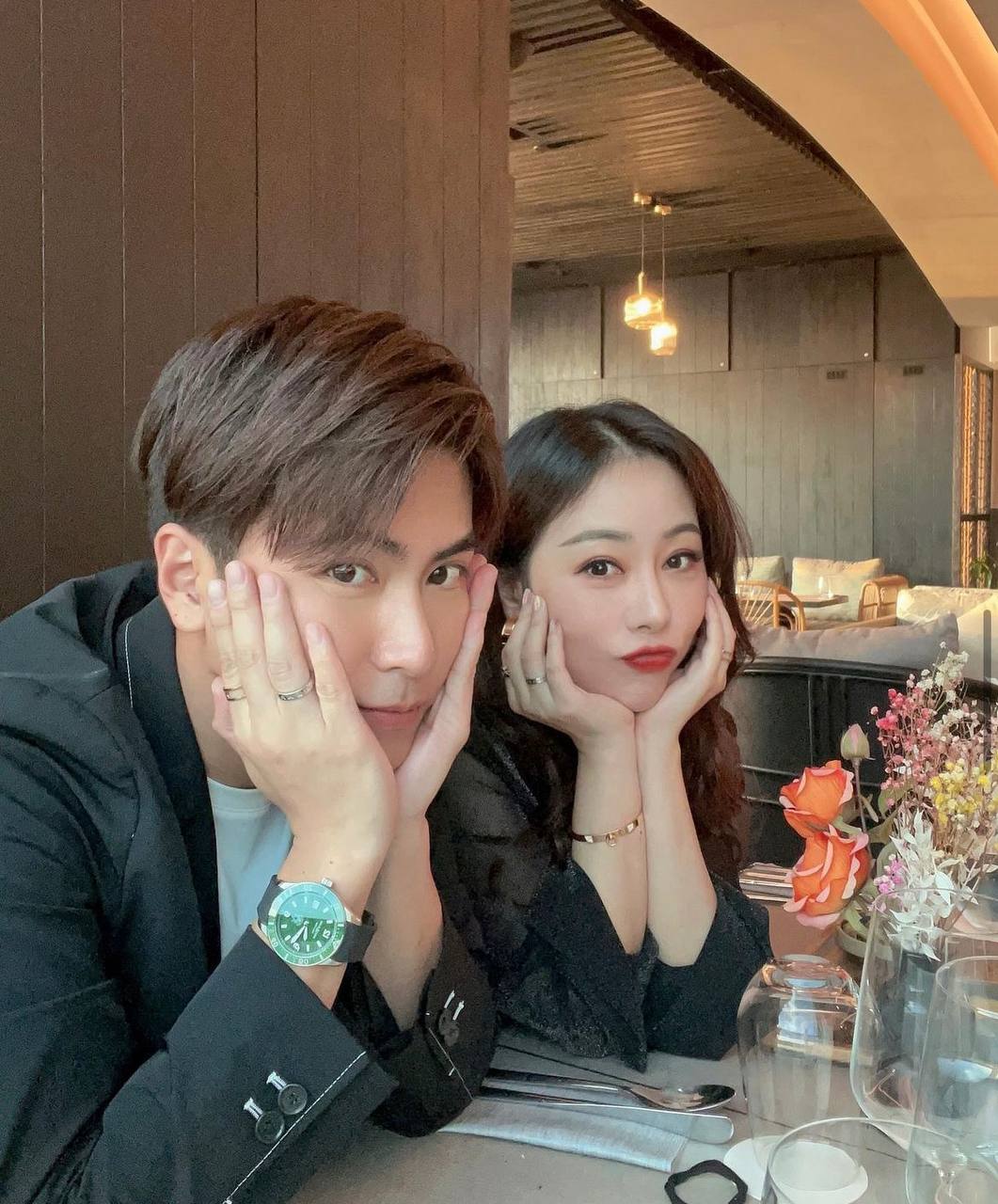 Xu Bin and wife Evelyn celebrated their 5th wedding anniversary
The couple, who has a son and daughter aged four and one respectively, commemorated the special occasion with an adorable pic. 
"Small request, can you please spare me some of the attention that you give to [our] children," quipped Xu Bin in his caption. 
Photo: Xu Bin/ Instagram
Nurul Aini met up with her Lion Mums co-stars (and director)
Talk about a throwback. The actress reunited with her Lion Mums co-stars Lina Ng and Vanessa Vanderstraaten, and together with their director, caught up over dinner. 
Photo: Nurul Aini/ Instagram
You can rewatch all four seasons of Lion Mums on meWATCH, or catch an episode below.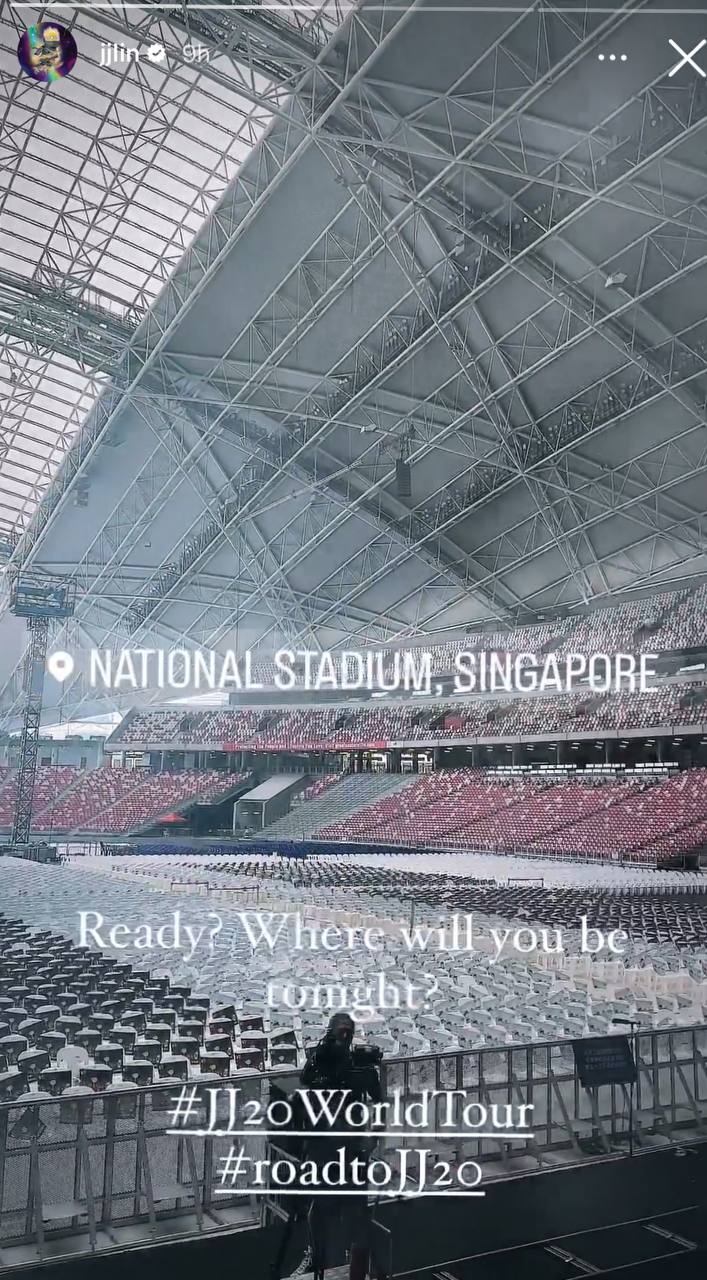 JJ Lin held his JJ20 concert at the Singapore Sports Hub...
...and many of our celebs turned up to fangirl (and fanboy) over the star and his iconic tunes.
Lin Meijiao joined daughter Chantalle Ng who sang her heart out and gushed over JJ during the entirety of the concert. 
Jernelle Oh and Juin Teh also had a chance meeting with Phyllis Quek, while Jaime Teo "braved the crowd and heat" that night.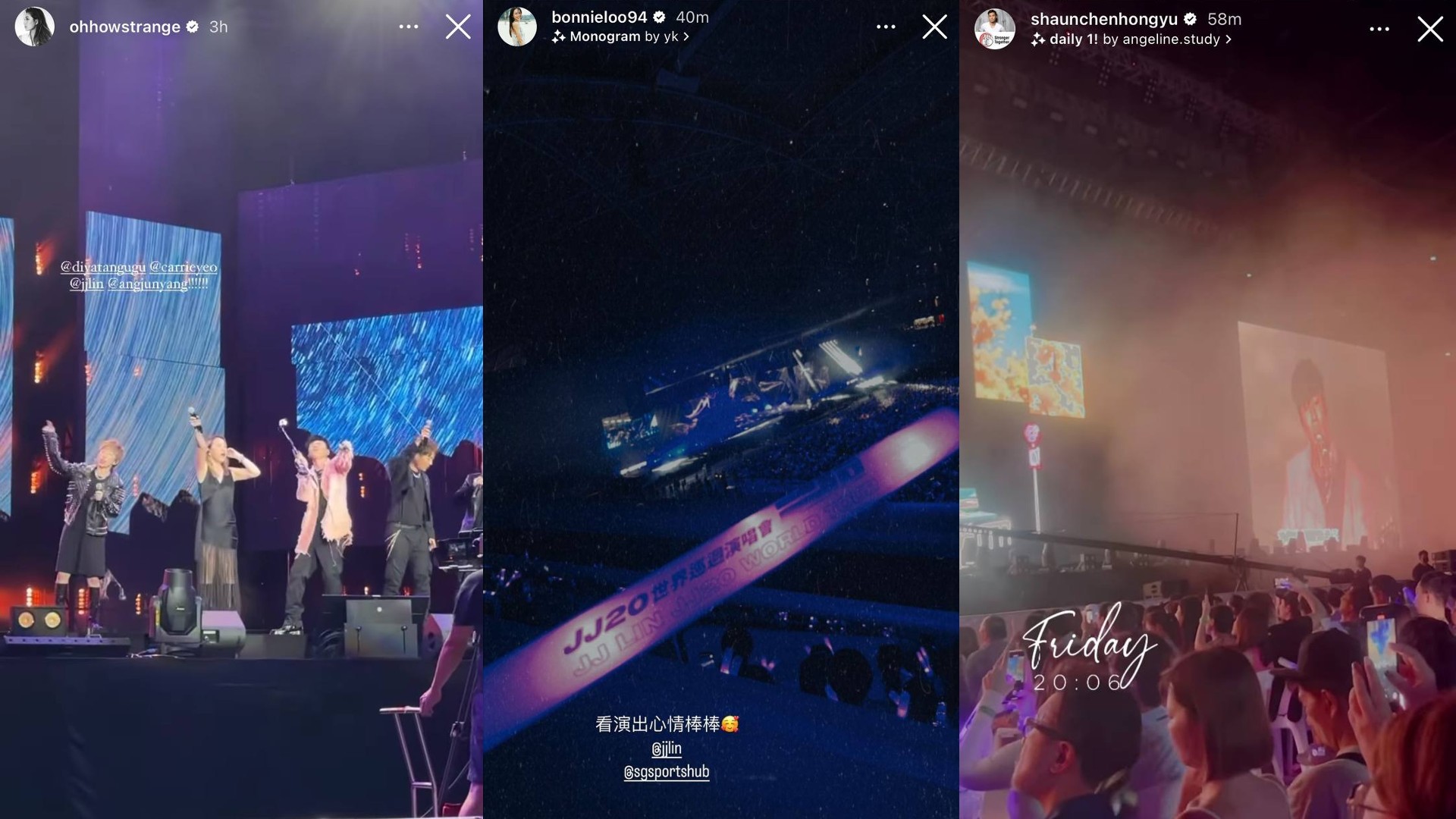 We were also treated to some short (but oh-so-melodic) snippets from the concert, thanks to the IG stories of Kimberly Wang, Bonnie Loo, and Shaun Chen. 
Photos: JJ Lin/ Instagram, Chantalle Ng/ Instagram, Jernelle Oh/ Instagram, Jaime Teo/ Instagram, Kimberly Wang/ Instagram, Bonnie Loo/ Instagram, Shaun Chen/ Instagram