Insta-Buzz: What The Stars Were Up To This Week
Here are some of our favourite snaps from the past week.
What a week for reconnecting with old pals! Some of our stars caught up with their old showbiz friends who've been living abroad, and one star even got to meet someone, whom he calls "the legend", in Taiwan. Scroll down to find out more.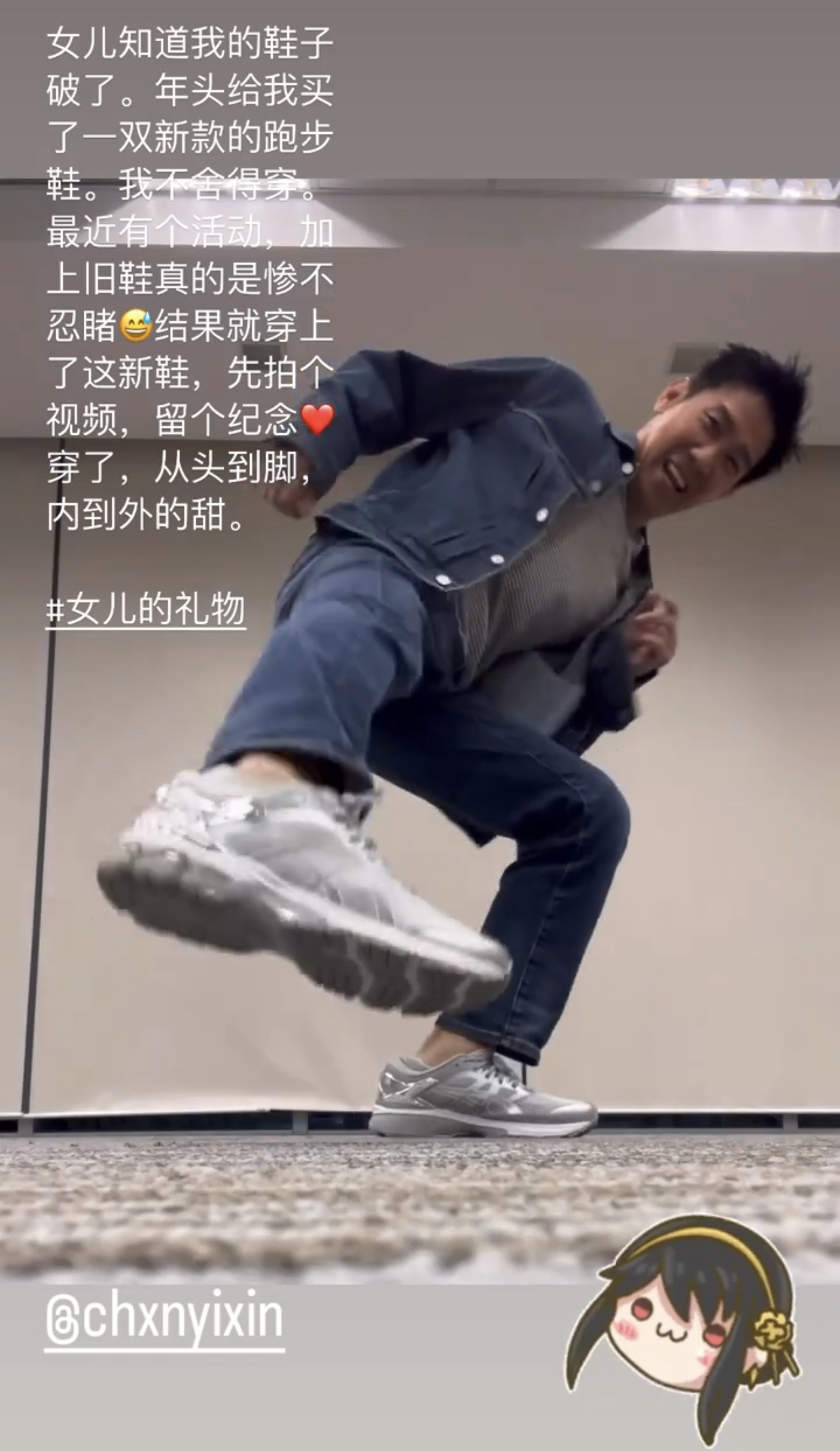 Edmund Chen flaunted his new kicks from daughter Chen Yixin
"My daughter knew that my shoes were ragged and got me new ones at the start of the year. Couldn't bear to wear them but there was an event recently and my old pair really couldn't make it anymore, so I wore these new ones," said the proud father.
So it goes without saying that Edmund had to take a video to show off this gift of love, right?
Photos: Edmund Chen/Instagram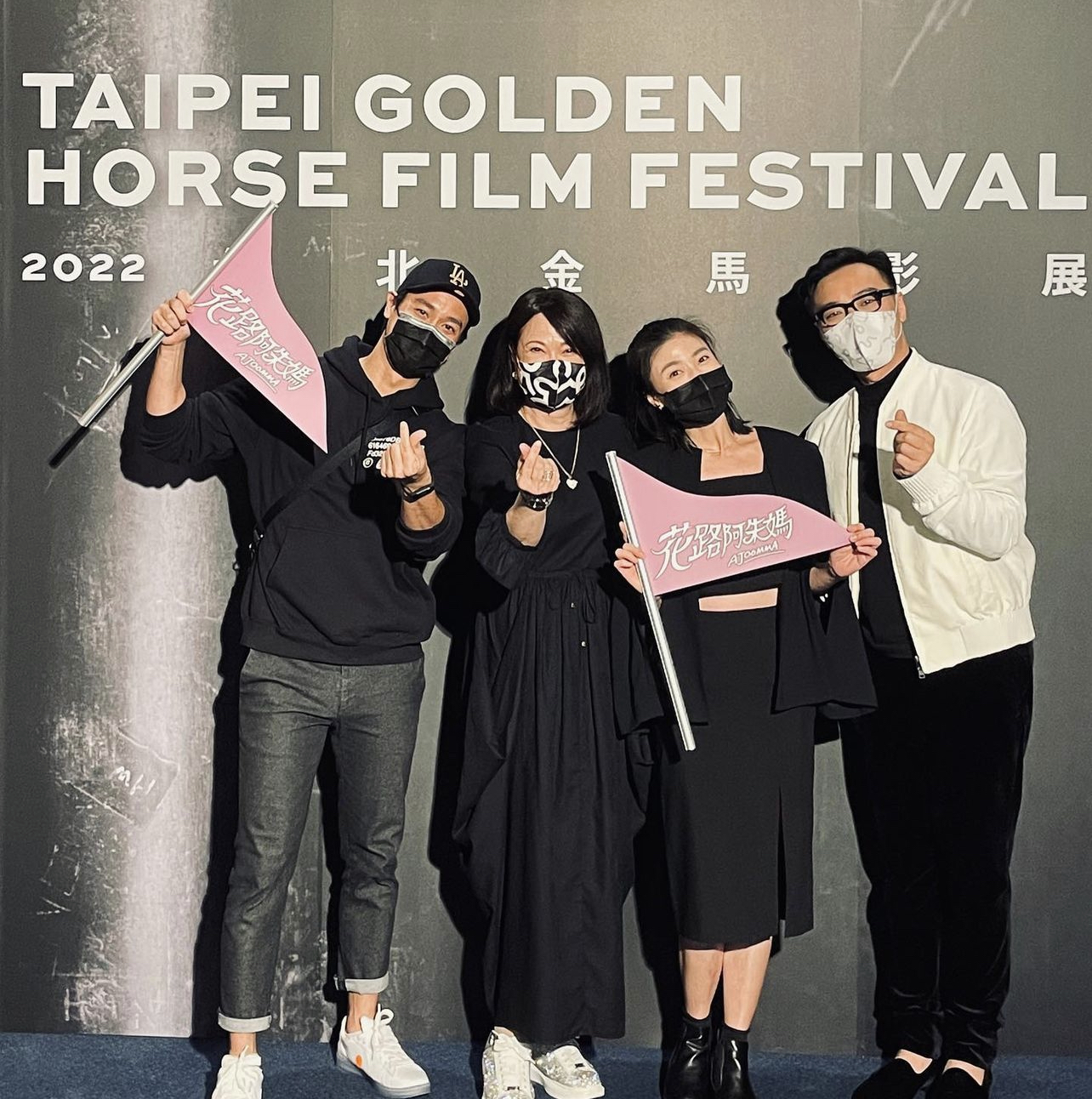 Andie Chen and Kate Pang showed up to support Hong Huifang at the Golden Horse Film Festival
Huifang is now in Taipei where she attended the Golden Horse Awards ceremony last night. And look who was there to support her?
That's right, celeb couple Andie and Kate, who are based in the city.
What can we say, everyone's so proud of our SG Ajoomma!
Photos: Andie Chen/Instagram
Zheng Geping caught up with Jeff Wang and Zeng Guocheng in Taiwan
Of course Huifang-jie's hubby Geping is in Taipei with her as well. 
Geping also took this opportunity to meet up with some of his Taiwanese pals, former Mediacorp actor Jeff Wang, as well as Taiwanese host Zeng Guocheng.
Photos: Zheng Geping/Instagram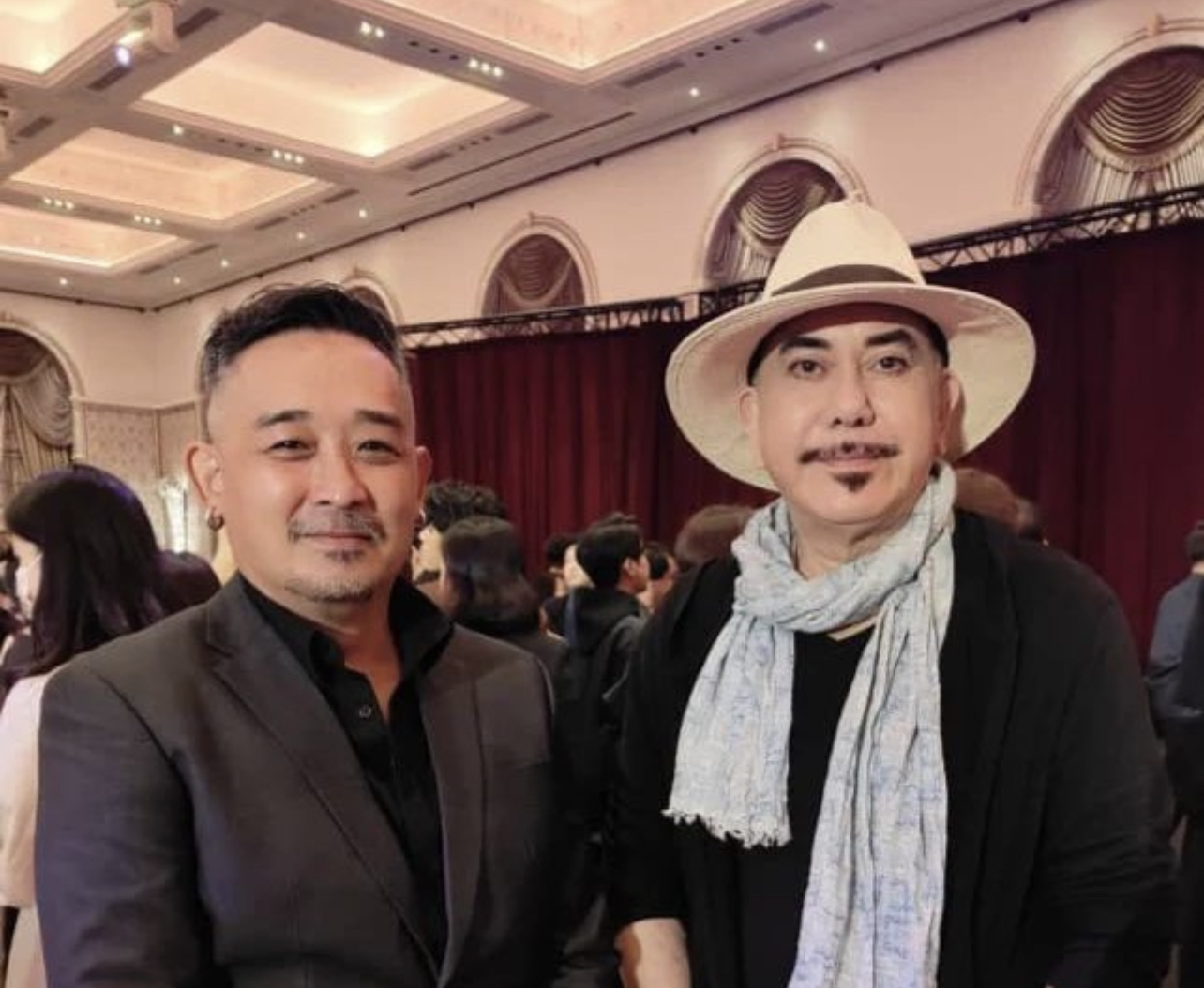 Sunny Pang fanboy-ed over Anthony Wong
Also in Taiwan for the Golden Horse Awards was the local stunt director-actor who was nominated for Best Action Choreography for his work on crime thriller Geylang.
At the pre-awards dinner, the Code Of Law star got to meet Hong Kong actor Anthony Wong, whom he refers to as "the legend", adding that he just "had to ask for a pic".
(P/S: Anthony eventually went on to win Best Leading Actor. Legend, indeed.)
Photos: Sunny Pang/Instagram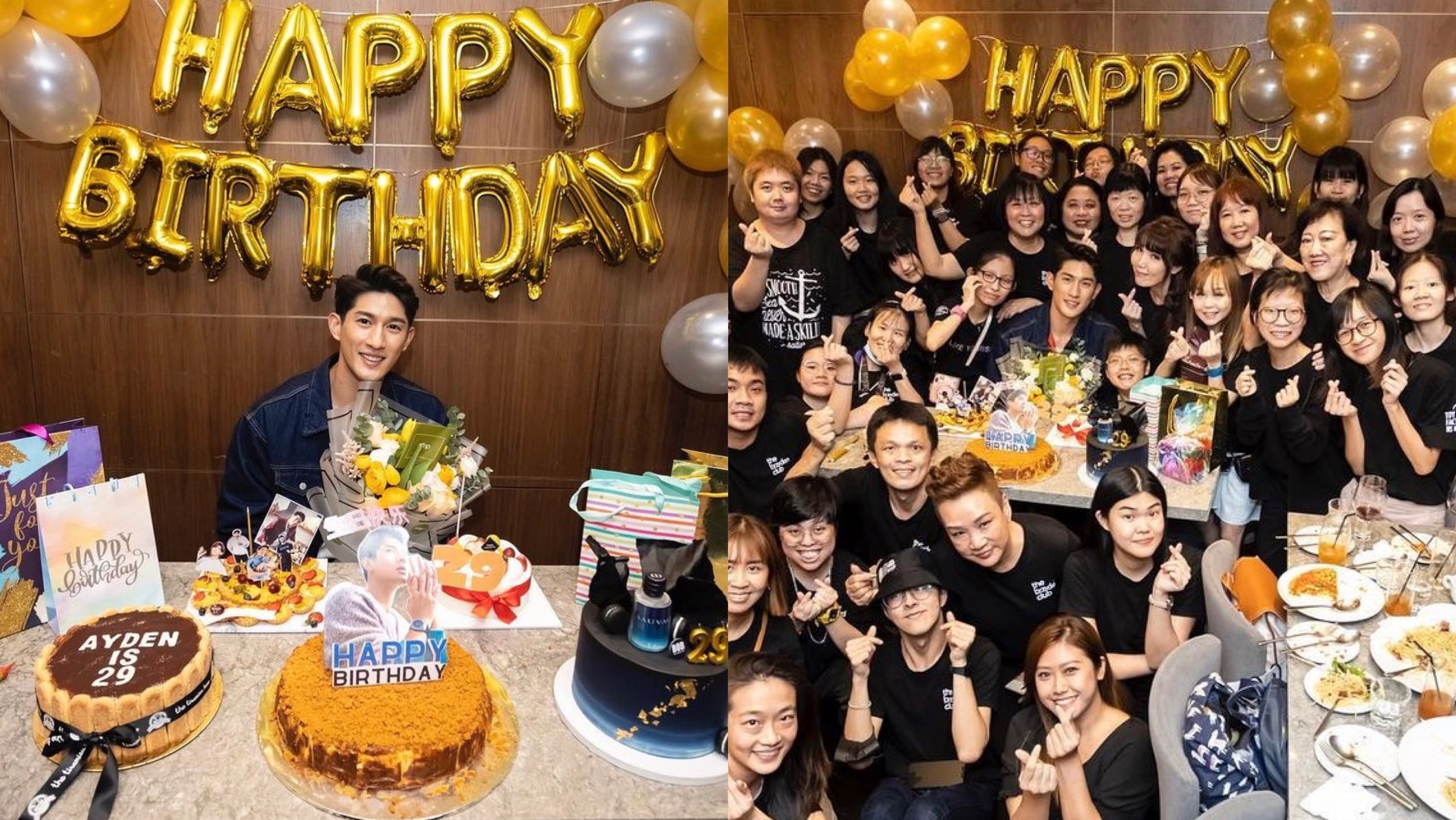 Ayden Sng celebrated his 29th birthday with his fans
The actor, who turned 29 this week (Nov 17), spent the day with his The Baeden Club.
The actor later dedicated a post to his fans, writing: "You guys make my journey in this industry so fulfilling and thank you all for the constant love and support."
Photos: Ayden Sng/Instagram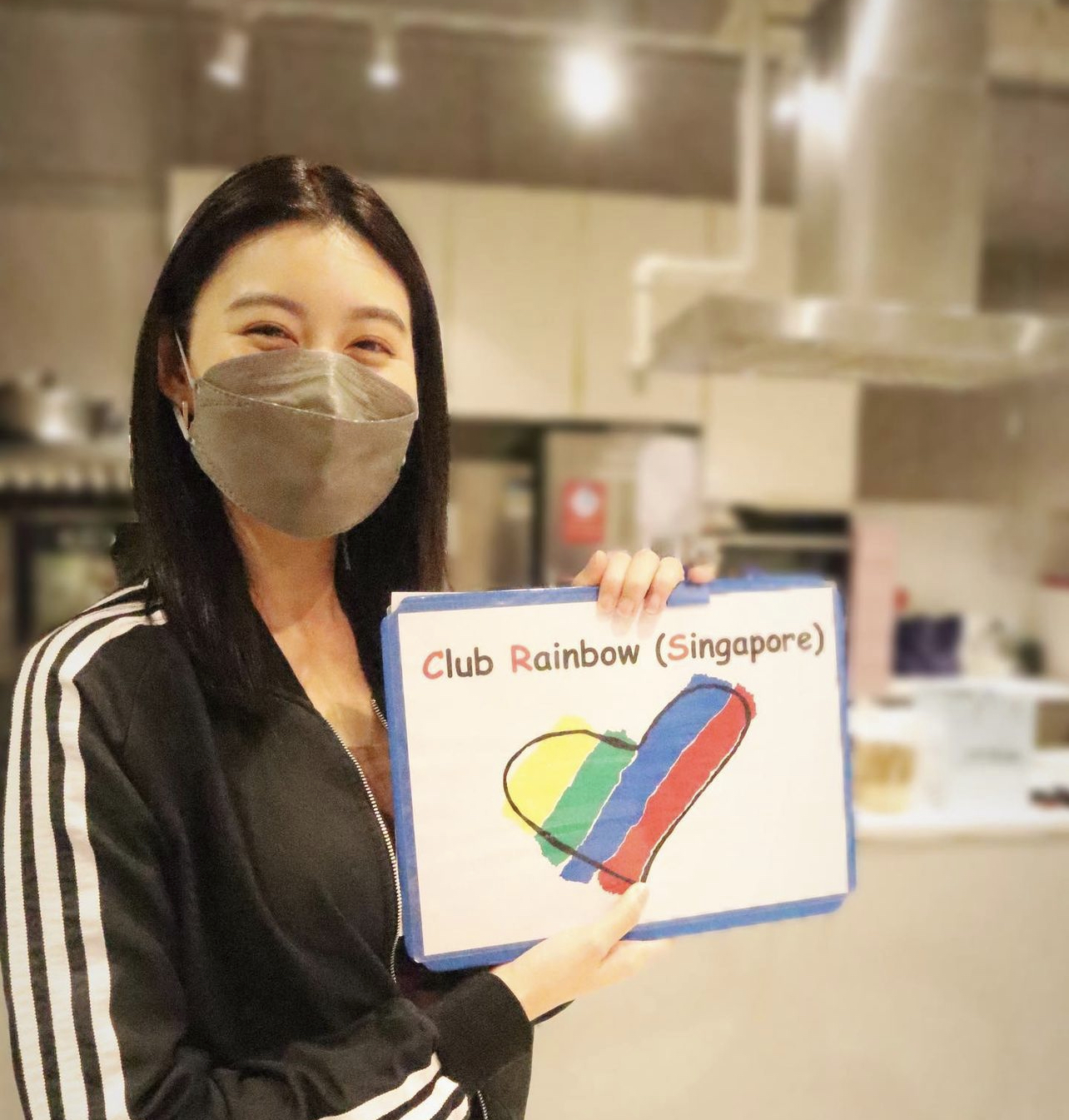 Denise Camillia Tan became the ambassador for charity organisation Club Rainbow
A pretty girl with a big heart.
Photos: The Celebrity Agency/Instagram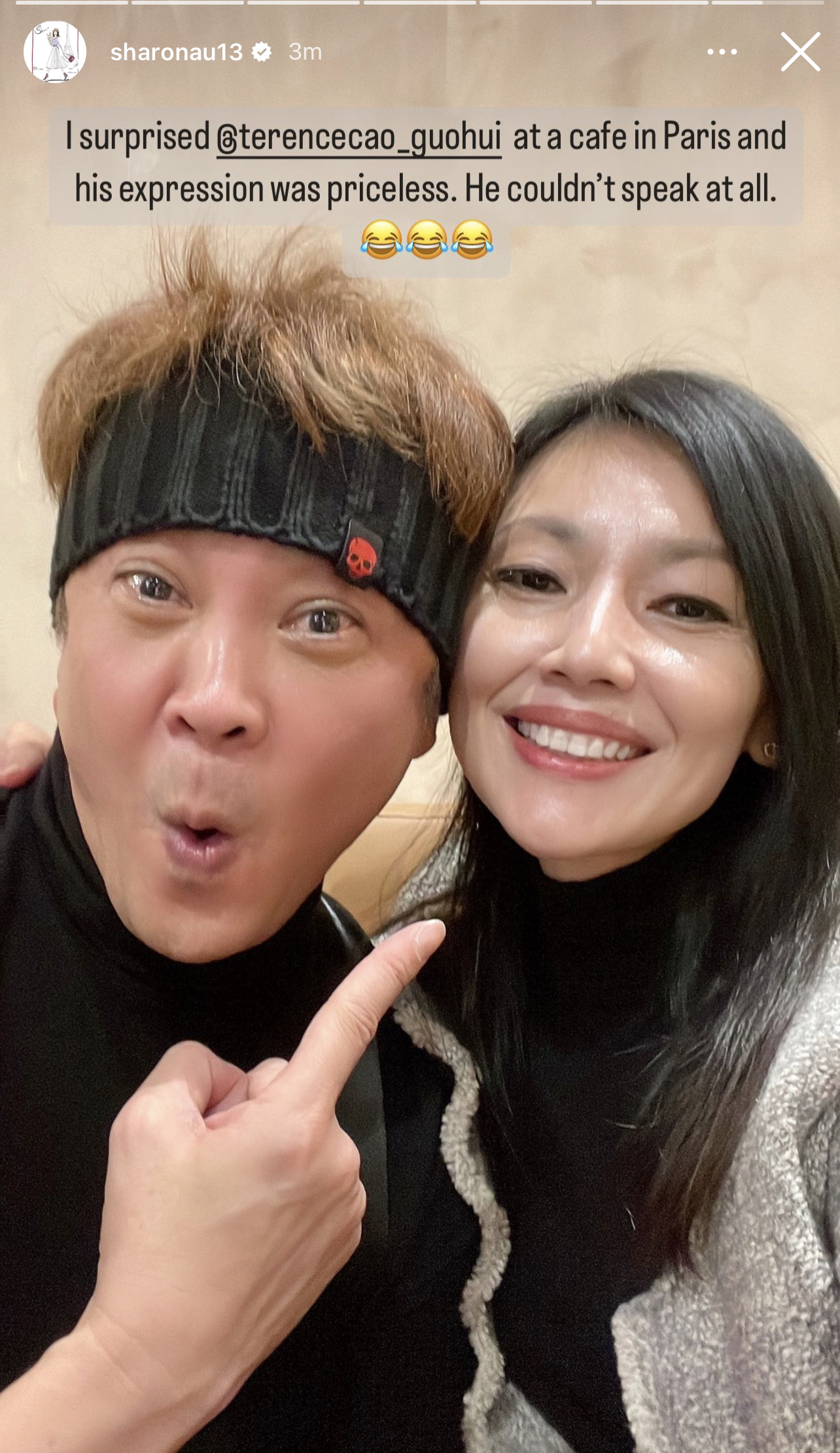 Sharon Au surprised Terence Cao in Paris
If Sharon and Terence were a couple, Paris would definitely be their city of love. (We mean, didn't they just meet up in September?)
"I surprised Terence at a cafe in Paris and his expression in priceless. He couldn't speak at all," said the former Mediacorp star.
Photos: Sharon Au/Instagram
Zoe Tay took a trip down memory lane
Sharing her old RTV Times magazine covers, including one with her The Last Swordsman co-star Chew Chor Meng, Ah Jie quipped: "I did act in period dramas, okay."
Photos: Zoe Tay/Instagram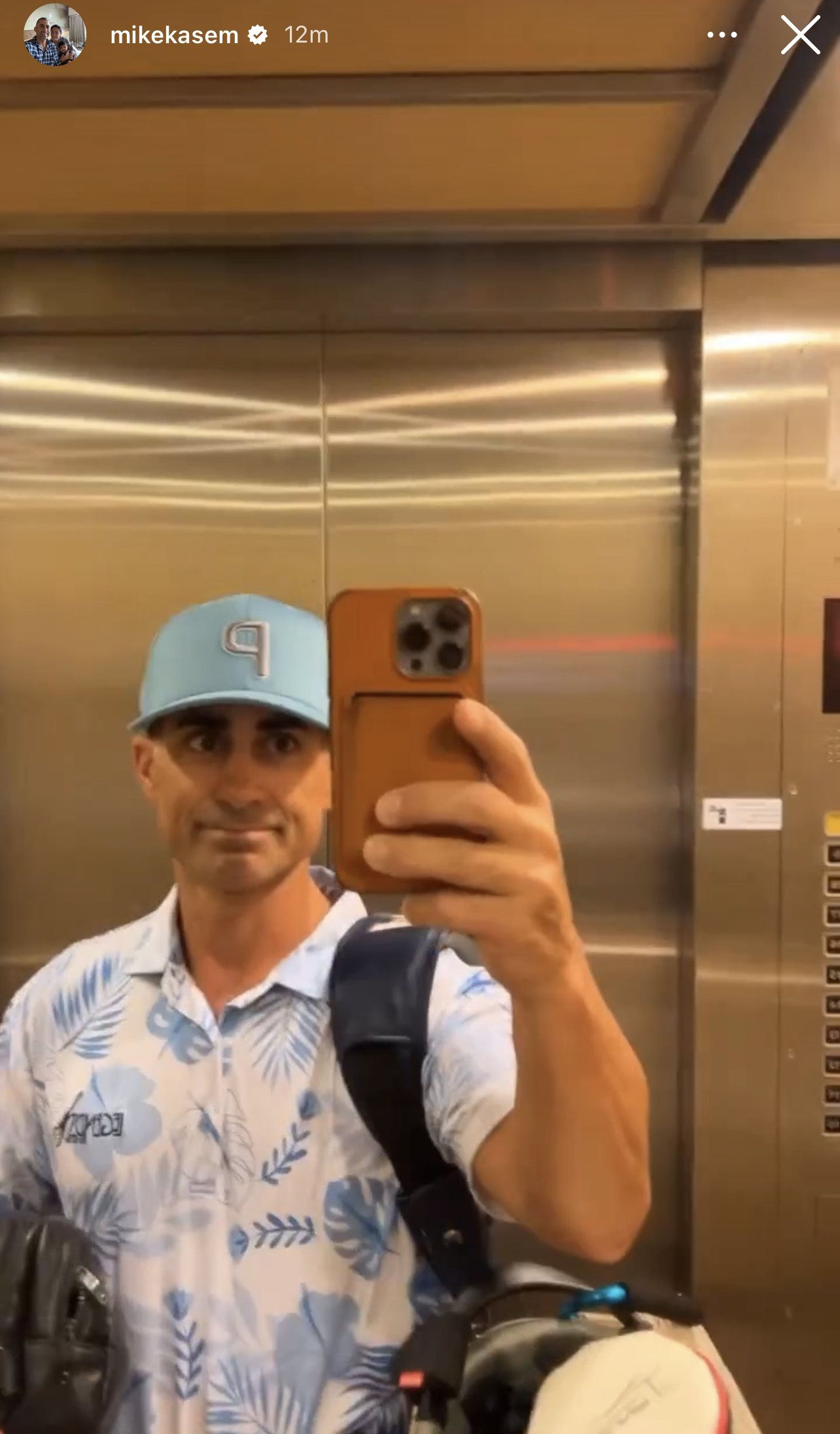 Mike Kesem took some lift selfies to show off his golf outfit
Guess he was ready to rock it on the golf course?
Photos: Mike Kesem/Instagram
Joanna Dong indulged in a durian feast
Why bury yourself in work when you can bury yourself under a table full of durian?!
Photos: Joanna Dong/Instagram