Insta-Buzz: What The Stars Were Up To This Week
Here are some of our favourite snaps from the past week.
Now that the holiday season is well and truly upon us, many of our fav celebs have taken the opportunity to spend their time overseas to experience a white Christmas. And when we say snow, we really mean So. Much. Snow.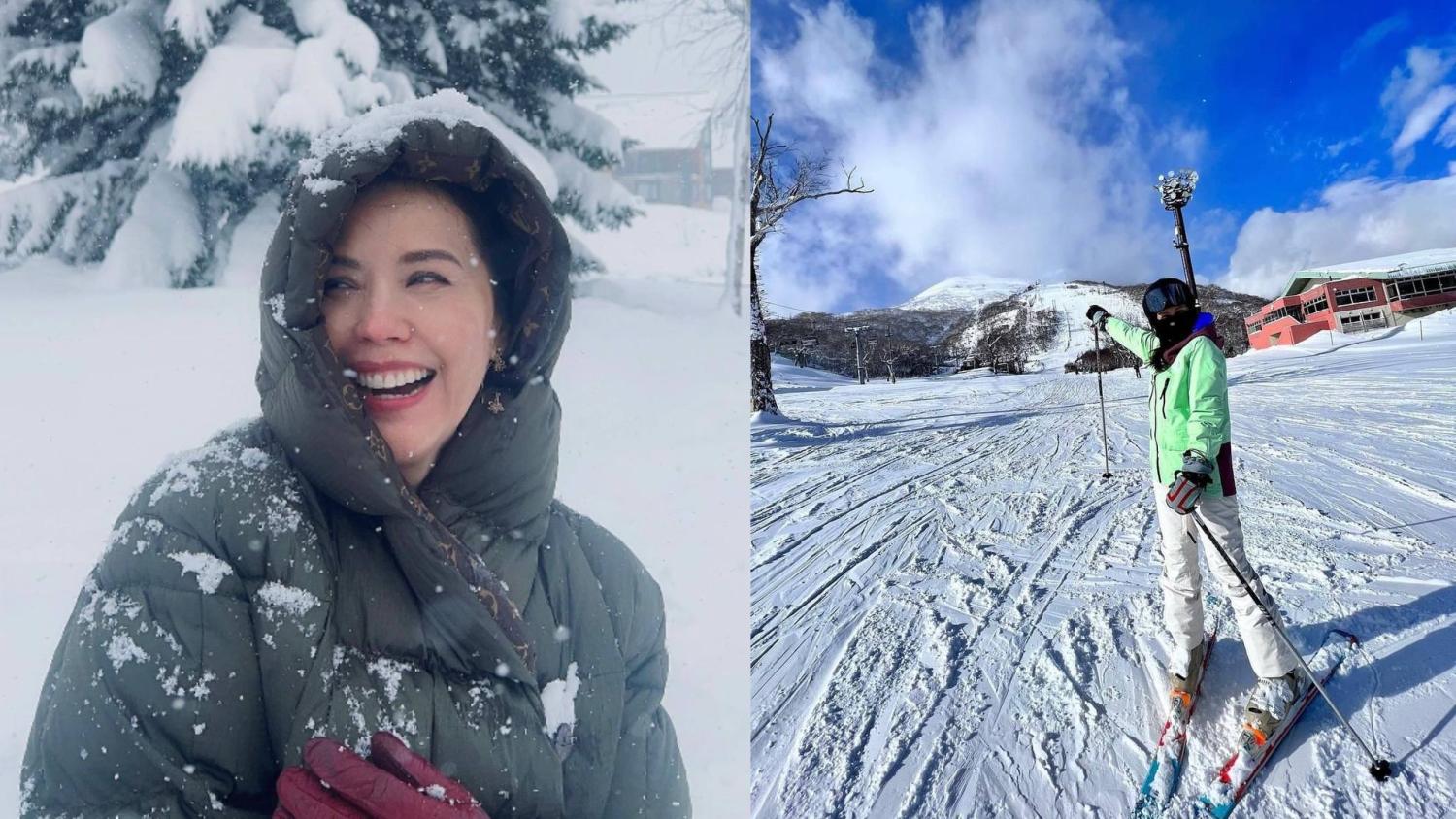 Ah Jie embraced the cold and went skiing in Japan
It was just last week when Zoe posted a pic of herself in Hokkaido, attempting to ski for the first time in three years. 
And we guess skiing is like riding a bike as she looked super at ease going down the slopes of Mount Yotei-zan in the following days. 
She also left her followers with some words to live by: "In order to live beautifully, you have to have endurance. You don't hold grudges, and you don't [need to] explain [yourself]."
Photos: Zoe Tay/ Instagram
Thomas Ong led a tour group on a trip to Switzerland...
...and he sure looked like he was having the best time. From stuffing his face with cheese fondue to planting his face in the snow, the actor really made us feel like booking the next flight out of Singapore, pronto. 
Thomas also attempted to get a taste of the falling snow, though we're still waiting for an update on how that experience was like. 
Photos: Thomas Ong/ Instagram
Nurul Aini went on a family vacation in Phuket
Besides spending a "super chill" five days with her family, Nurul was also joined by a large group of friends, including actor Fauzie Laily. 
"I learned that everyone takes naps during holidays (this is new to me), trips with friends means you get more me time because your friends can entertain your kids, never plan too many games because everyone prefers to lepak, chill and chit chat more than anything and lastly, to go with the flow and enjoy the time together because the days will go by really quickly," shared Nurul. 
Photo: Nurul Aini/ Instagram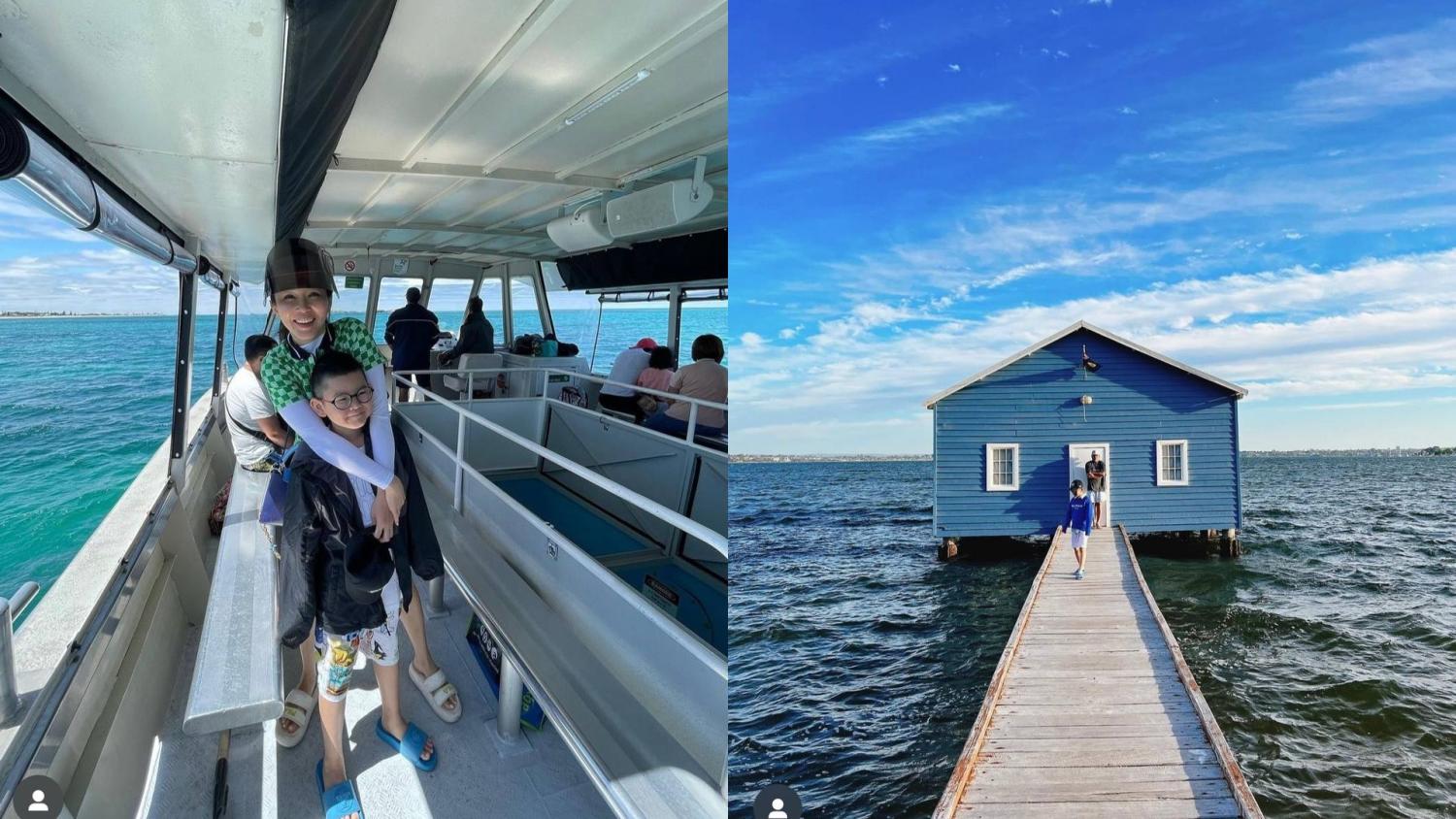 Christopher Lee, Fann Wong and their son Zed had us feeling the blues
Remember when we spoke to Chris earlier this year, and he mentioned that he was planning to bring Zed Zed on an overseas trip during his end-of-year school break?
Seems like he really made it happen as the family of three enjoyed their time on the windy beaches in Perth. In his caption, Chris wrote that he "loved these kinds of holidays, where he can never get enough of the fun". 
So where to next, Chris?
Photos: Christopher Lee/ Instagram
Rui En stayed in an Atatu PurePod in Christchurch, New Zealand
The PurePod is an off-grid glass cabin that allows its guests to enjoy the stunning sunrise above the Greta Valley coastline. And of course, Rui En had some tips for those planning to visit the same place.
"Make sure your car has decent tyres. This particular Purepod was on a steep unsealed gravel hill and our old tyres had some trouble. There actually is cell coverage just no WiFi. Be prepared for an uphill trek to get to Atatu from carpark, so bring as little as possible," wrote the actress, who also noted that there weren't any hairdryers and USB outlets at the accommodation. 
Photo: Rui En/ Instagram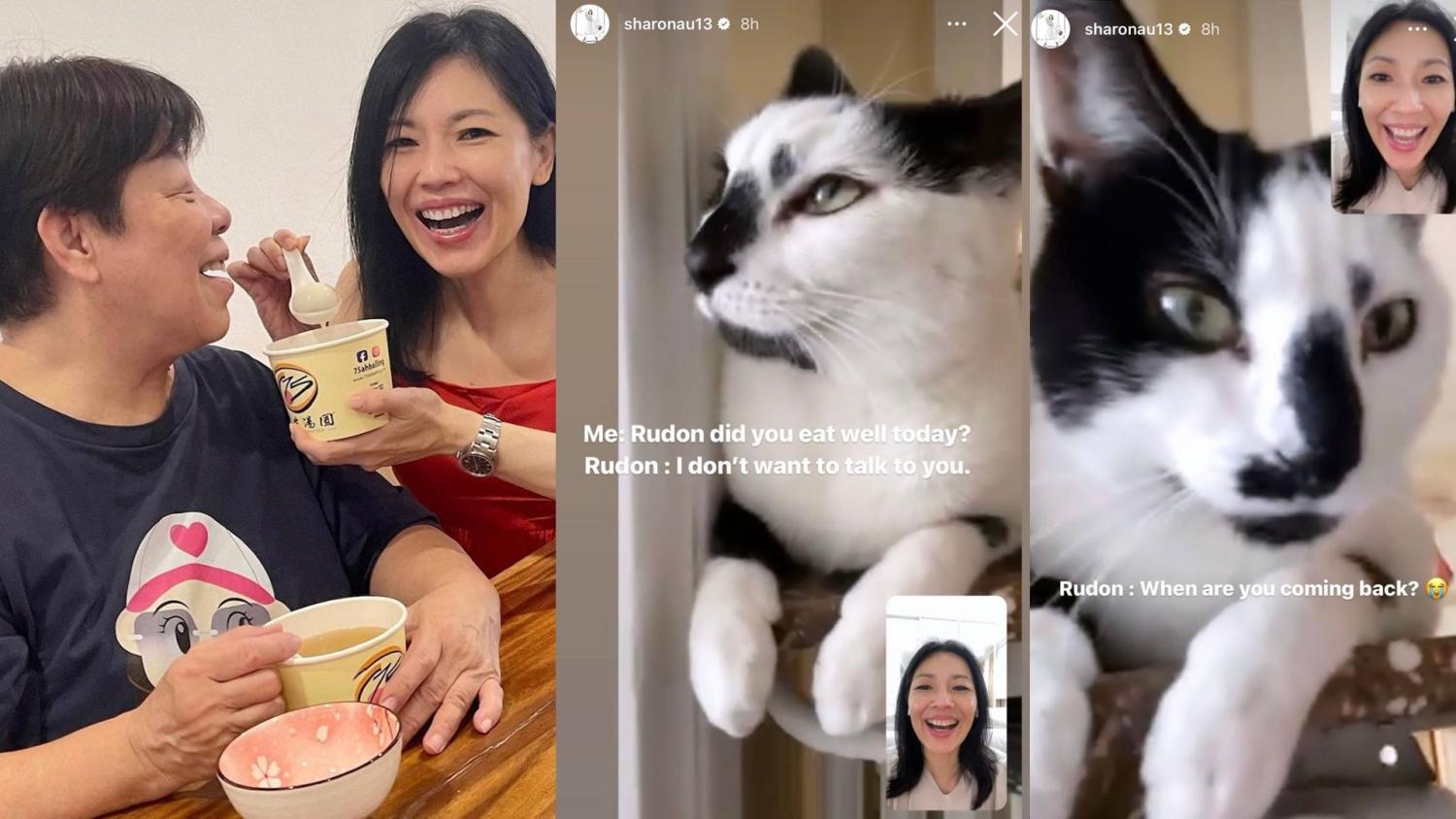 Sharon Au is back in Singapore, and spending quality time with her mum
"Thank you mum for buying my fav black sesame tang yuan in peanut soup from Golden Mile market. Before she turned up I was in bed crying to myself, maybe I miss Rudon, maybe my heart is still sad, maybe I am just being dramatic. But Mum came and everything was alright again. We never grow up. Still a silly and stupid girl who needs her mother," wrote Sharon. 
Speaking of Rudon, Sharon also shared a couple of screenshots of her video call with her cat, and we can't help but admit that we would do exactly the same if we had to be apart from our pets for so long. 
Photos: Sharon Au/ Instagram
Belinda Lee supported a small home-based business in Vietnam
The actress-host, who is on a trip in Vietnam with her husband, David Moore, truly embraced the spirit of giving with one local. 
"I think I just made this incredibly talented Vietnamese lady very happy by snapping up her beautiful hand embroidery purses. Just in time for some Christmas shopping. Ain't they pretty?!!!" gushed Belinda. 

"Blessing someone doesn't always mean spending a lot of money, but it DOES mean thinking less about yourself and more about others," she added. 
Photo: Belinda Lee/ Instagram
Lim Peifen and her family went on a two-week trip to Switzerland
Peifen, who went on holiday with her her husband, and their two sons, Luke, seven and Jude, two, said that she did not have "a professionally done up itinerary with a lot of useful information" as her plans were "crafted with very strong personal preferences," based on what she knew of her family, and might not be "suitable for anyone else". 
However, she did leave her followers with some recommendations from the places she visited and this piece of advice: "I think it's fun to do your own research, get info from reliable sources (perhaps me?), and then put together your own holiday."
Photos: Lim Peifen/ Instagram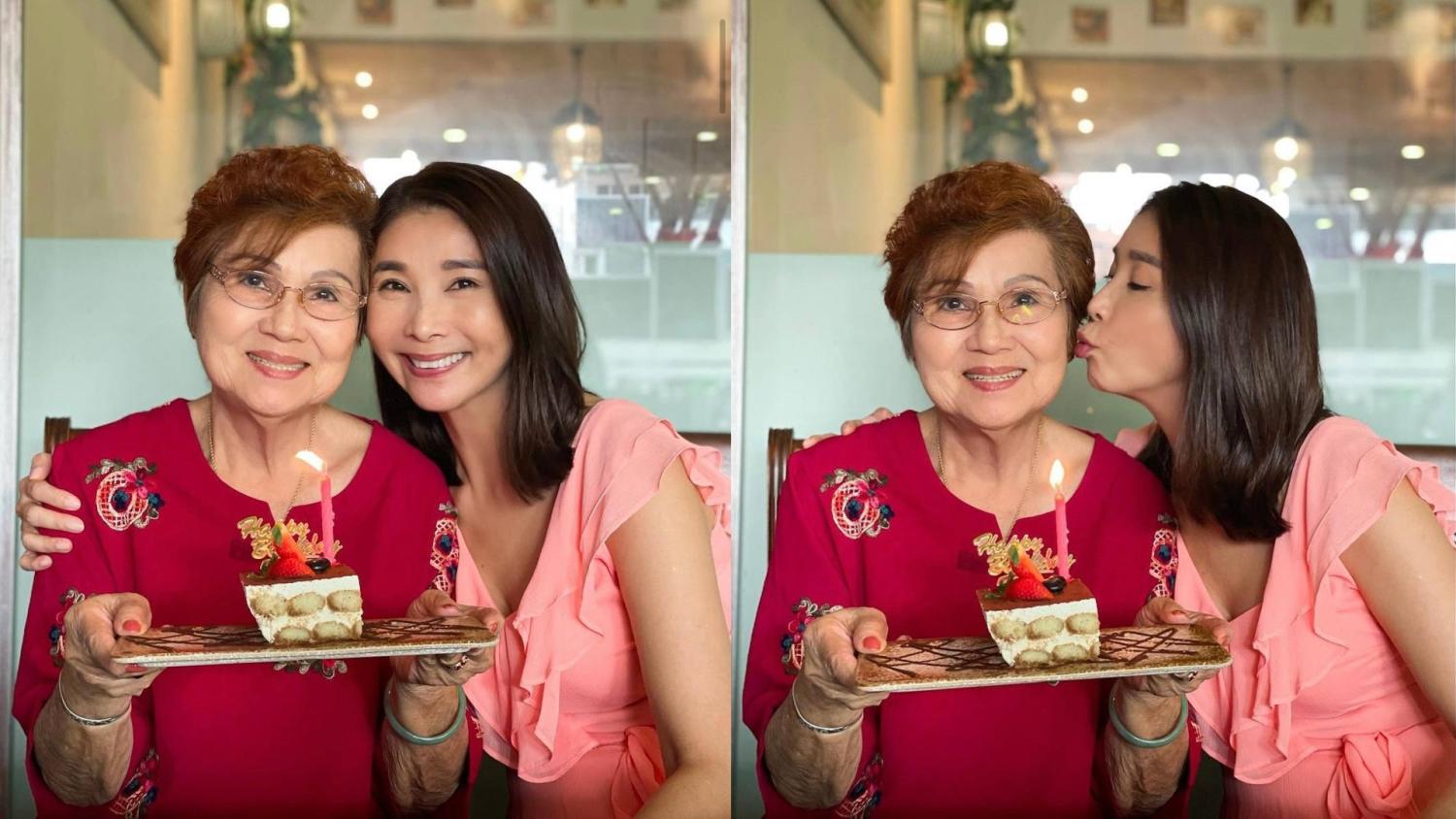 Chen Xiuhuan celebrated her mum's birthday
The actress, who is also on vacation in Vietnam now, celebrated her mum's birthday earlier in the week. 
Besides wishing her mum happiness and good health, Xiuhuan also apologised for "not being able to spend enough time" with her and promised to better arrange her time in the future. 
Xiuhuan's pals Huang Biren, Hong Huifang, and Yvonne Lim also sent her mum their well wishes. 
Photos: Chen Xiuhuan/ Instagram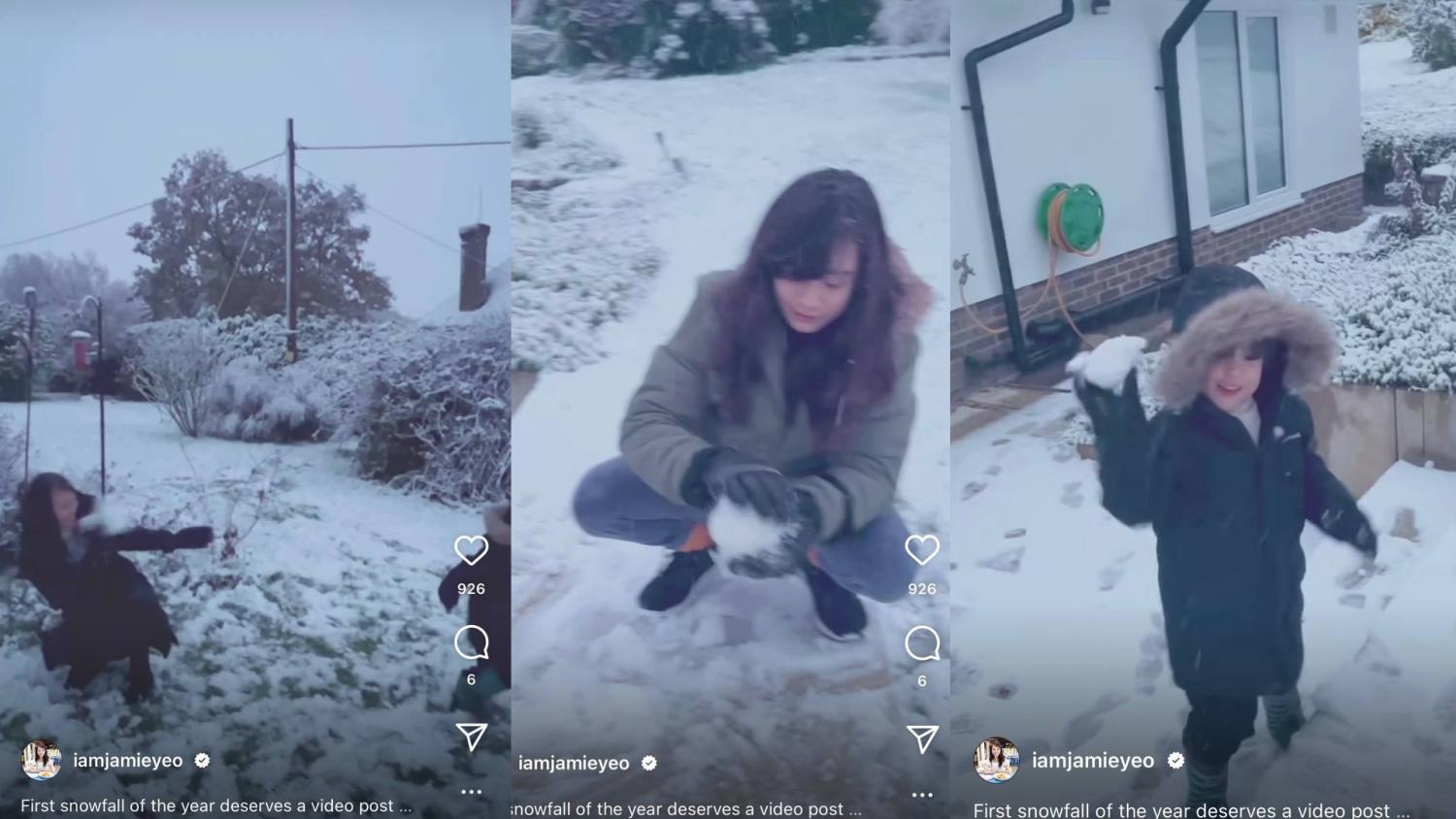 Jamie Yeo had a snowball fight with her family
The former radio DJ, who moved to England earlier this year with her family of four, shared this adorable video of them having fun in the cold. 
"First snowfall of the year deserves a video post! Never mind that when we were driving home we almost crashed into the electrical pole on our lane due to black ice! Thankfully daddy has mad driving skills and we're always protected by Him," wrote Jamie. 
Photos: Jamie Yeo/ Instagram