Insta-Buzz: What The Stars Were Up To This Week
Here are some of our favourite snaps from the past week.
The past week was the season for love, with many of our fave celebs sharing snaps with their Valentines, and making us feel all warm and fuzzy on the inside. 
Belinda Lee made her husband a heart-shaped pancake
While the actress-host's husband David Moore bought her a pretty bouquet of flowers, Belinda's Valentine's gift had more of a personal touch. 
In Belinda's words, she cooked David a "Valentine Waffle with a Scary Heart", which made him laugh, though he ended up appreciating it all the same anyway.
"Thank you for making me feel beautiful and glowing every day," she wrote in her super sweet message to him. 
Photos: Belinda Lee/ Instagram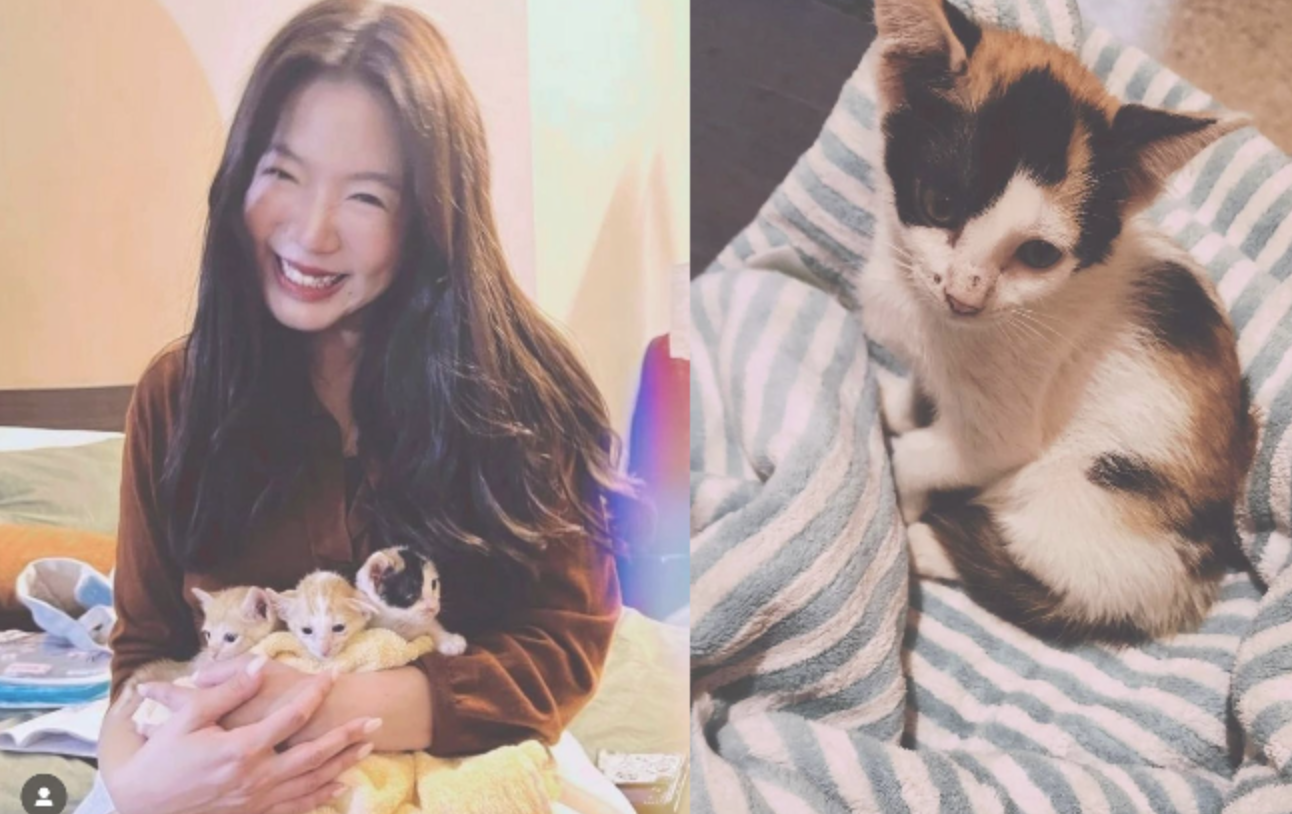 Rui En has a new daughter 
The actress shared the "newest member of her family" on Valentine's day as it was a day "purportedly about love". 
"In the two nights she's been home, she has managed to simultaneously render me exasperated/sleep-deprived with her siao charbor off the walls energy, and fill my heart to overflowing," wrote Rui En about her rescue kitten, Mei Mei. 
Rui En also wished her followers a "Happy Meowlentines" and jokingly asked if there are confinement nannies for kittens. 
Photos: Rui En/ Instagram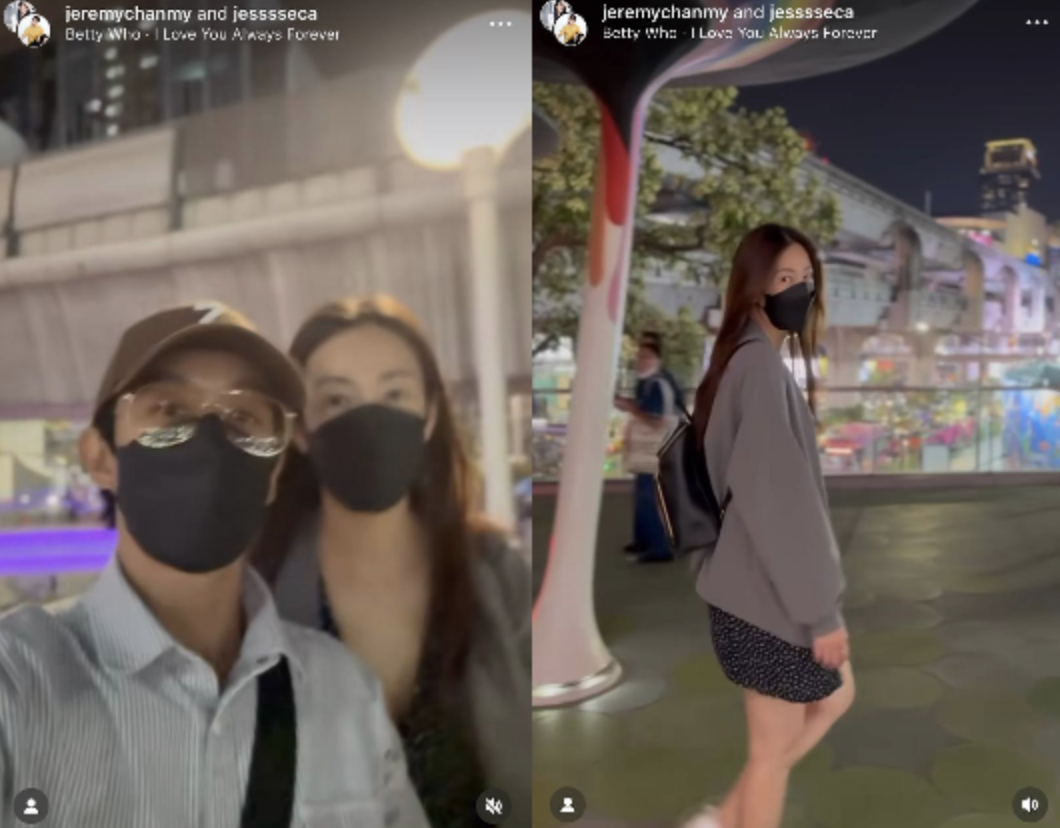 Jeremy Chan and Jesseca Liu spent Valentine's Day in Thailand
Jeremy shared an adorable video montage of himself and Jesseca exploring the streets of Bangkok together on Valentine's day. Seriously, how cute can these two get?
In a separate post, he also wished all his followers a happy Valentine's and hoped that they "live blissfully" with lots of happiness. 
Photos: Jeremy Chan/ Instagram
Kit Chan spent Galentine's with Sheren Tang
The singer admitted that she has "never been one to celebrate Valentine's Day".
"Not seriously, anyways, unless of course there is an excuse to... like seeing your soul sister again after 3 years of absence!!!" wrote Kit in her captions. 
She then shared pics of herself and her pal, Sheren enjoying their cocktails and spending the day together. 
Photos: Kit Chan/ Instagram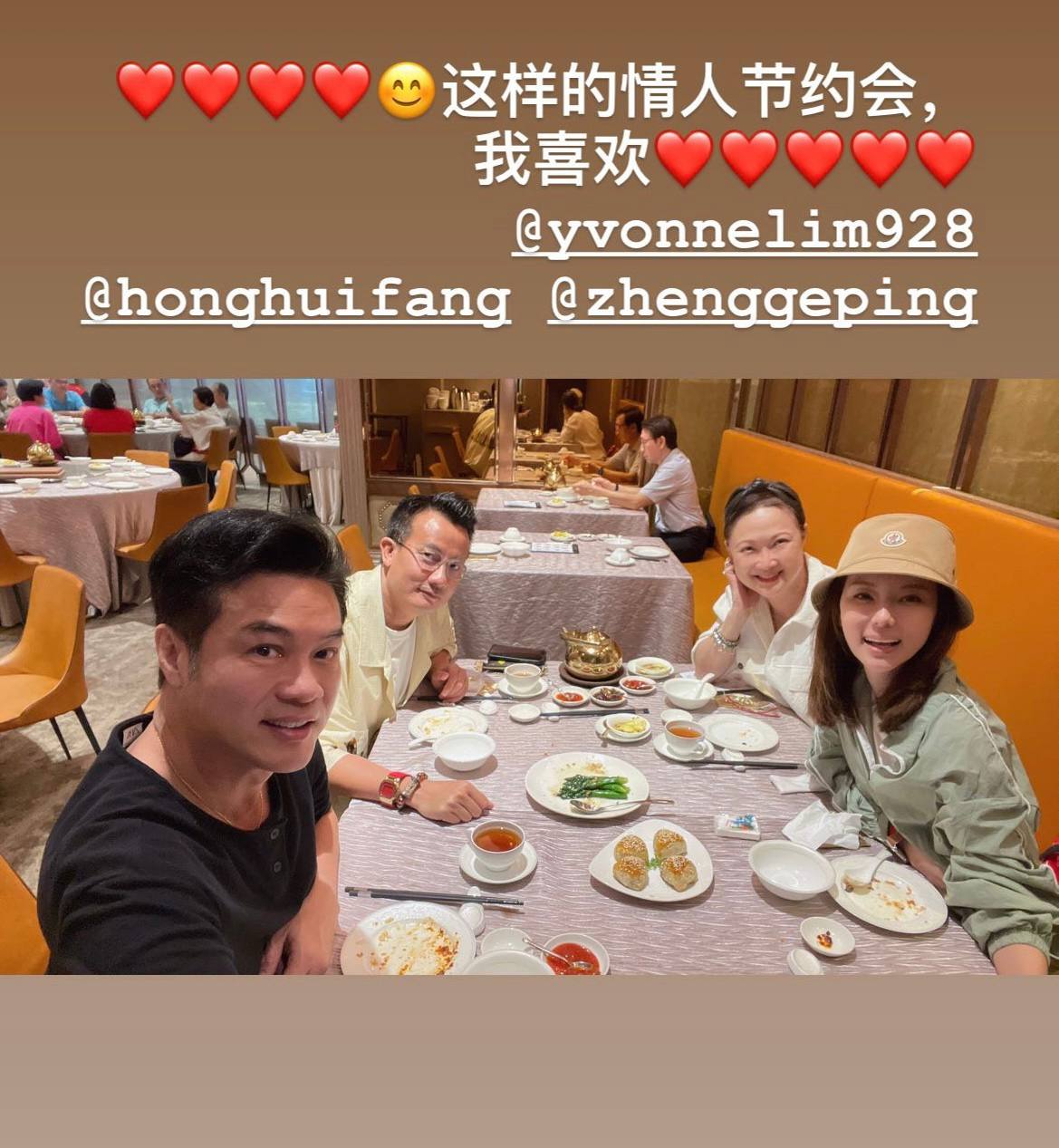 Zheng Geping and Hong Huifang spent Valentine's Day with Chen Hanwei and Yvonne Lim
Hanwei shared that he "loved his Valentine's date", while Geping and Huifang described their close pals as "family". 
The group enjoyed their dinner together, all while spreading good vibes on their social media accounts. 
Photo: Chen Hanwei/ Instagram
Catch both Huifang and Yvonne in Strike Gold on meWATCH, or watch the finale below.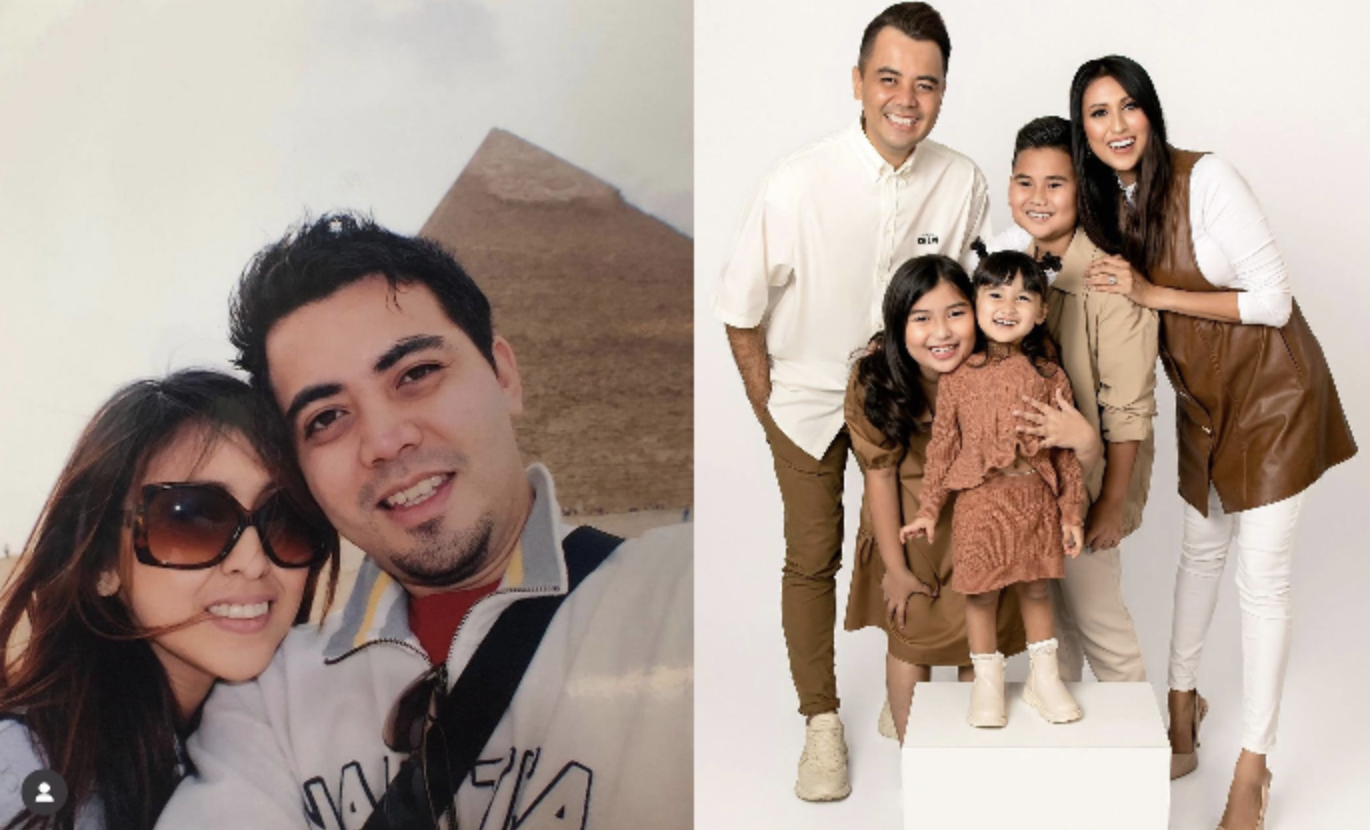 Nurul Aini celebrated her 15th wedding anniversary
The actress and her property-agent husband celebrated their anniversary on Feb 16th, and she took the chance to share throwback pics of them as their family grew. 
"Here's looking back to when we were 26 year olds, on our honeymoon in Egypt. And then us when we were 29 years old with one year old Shan. Few years later, us with 2 kids - we were 35 in this pic. And lastly, 40 year olds with 3 kids," wrote Nurul. 
Photos: Nurul Aini/ Instagram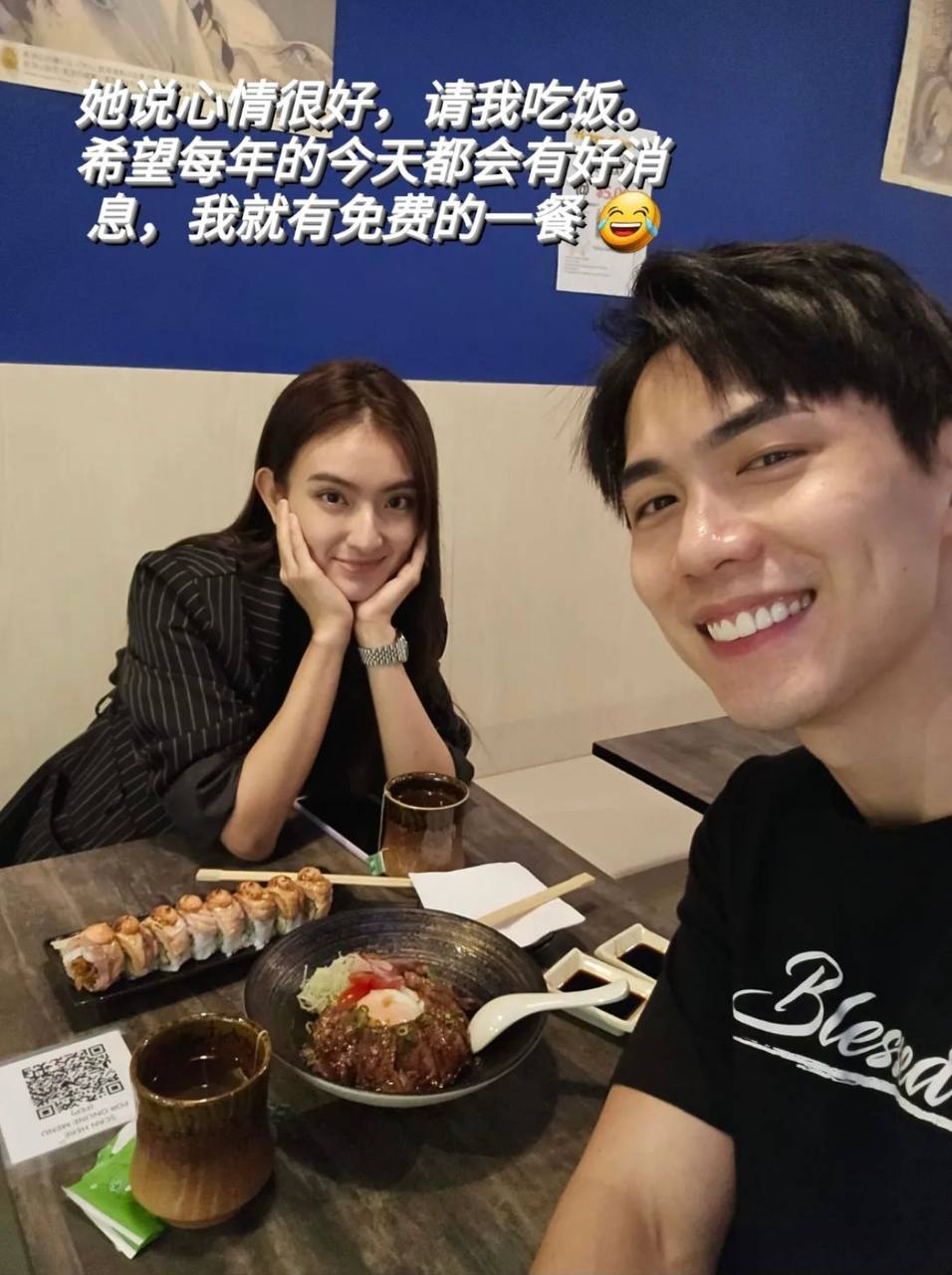 Hong Ling bought Nick Teo dinner...
..,to celebrate of her Star Awards Best Actress nom.
Nick shared this cheeky story on the day the nominations were announced, and said that Hong Ling had bought him dinner as she was "in a very good mood".

The actor also wished that they would be able to "receive good news on the same day every year", so he can continuously "get a free meal". 
Photo: Nick Teo/ Instagram
Catch Nick and Hong Ling in the new Mediacorp drama, Fix My Life on meWATCH, or watch episode one below.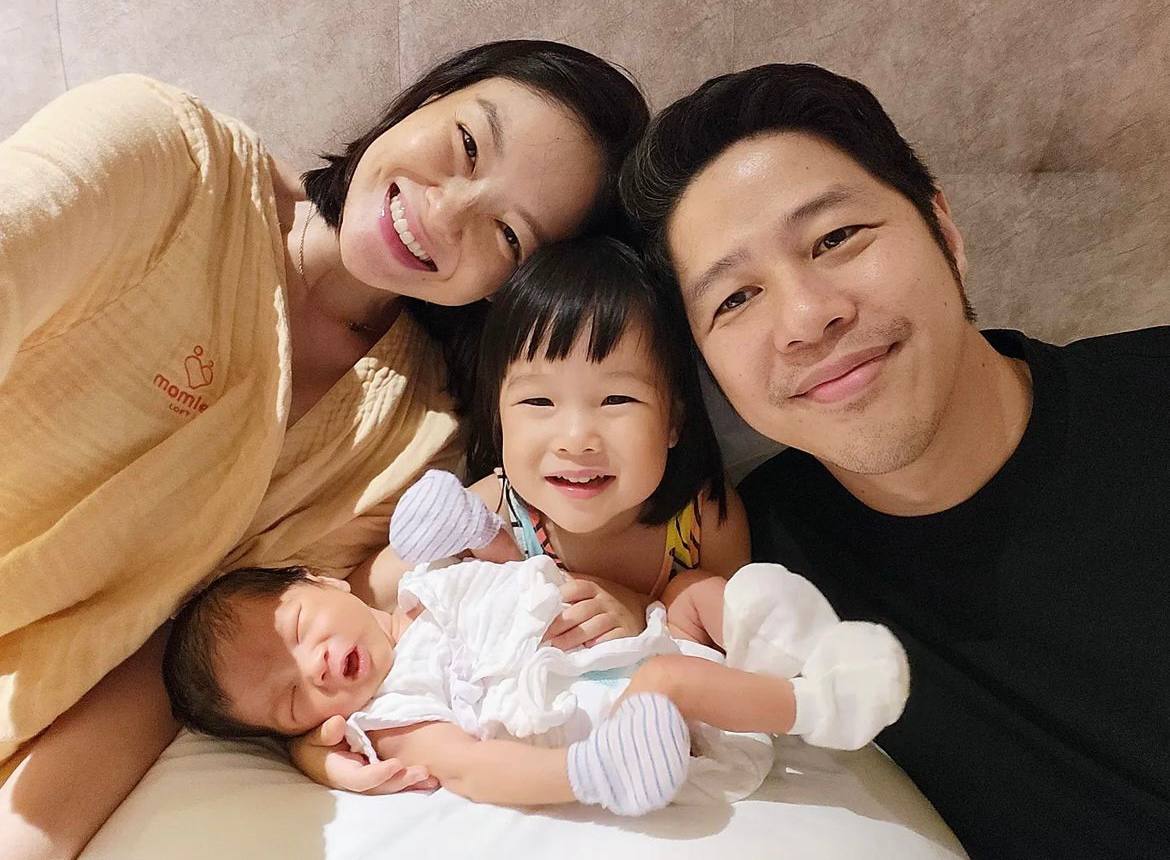 Sheila Sim shared her first family photo of four
The actress, who welcomed her second child, Skyla Woo last week (Feb 7), took to her page to share this adorable family portrait. 
She also shared that she has been staying at a confinement centre, while her husband, Deon Woo, has been taking care of their first born, two-year-old Layla, at home. 

"He brings her here every day after school and the first thing on weekends. Thank you papa @deon.woo, it hasn't been easy on you. I know you're physically and mentally burnt out from these 2 weeks," wrote a very grateful Sheila. 
She also took the chance to share how Layla has been coping with the upgrade of becoming an older sister, writing: " Layla's been such a trooper too! She tells me how much she misses me every day before she leaves for home, and asks if I'm going home with her. The first day she cried the whole way home in the car. Lucky papa was there to comfort and assure her."

Sheila then wrote that this photo in particular, "makes her heart swell" and added that she feels blessed to have such a "beautiful family". 

Photo: Sheila Sim/ Instagram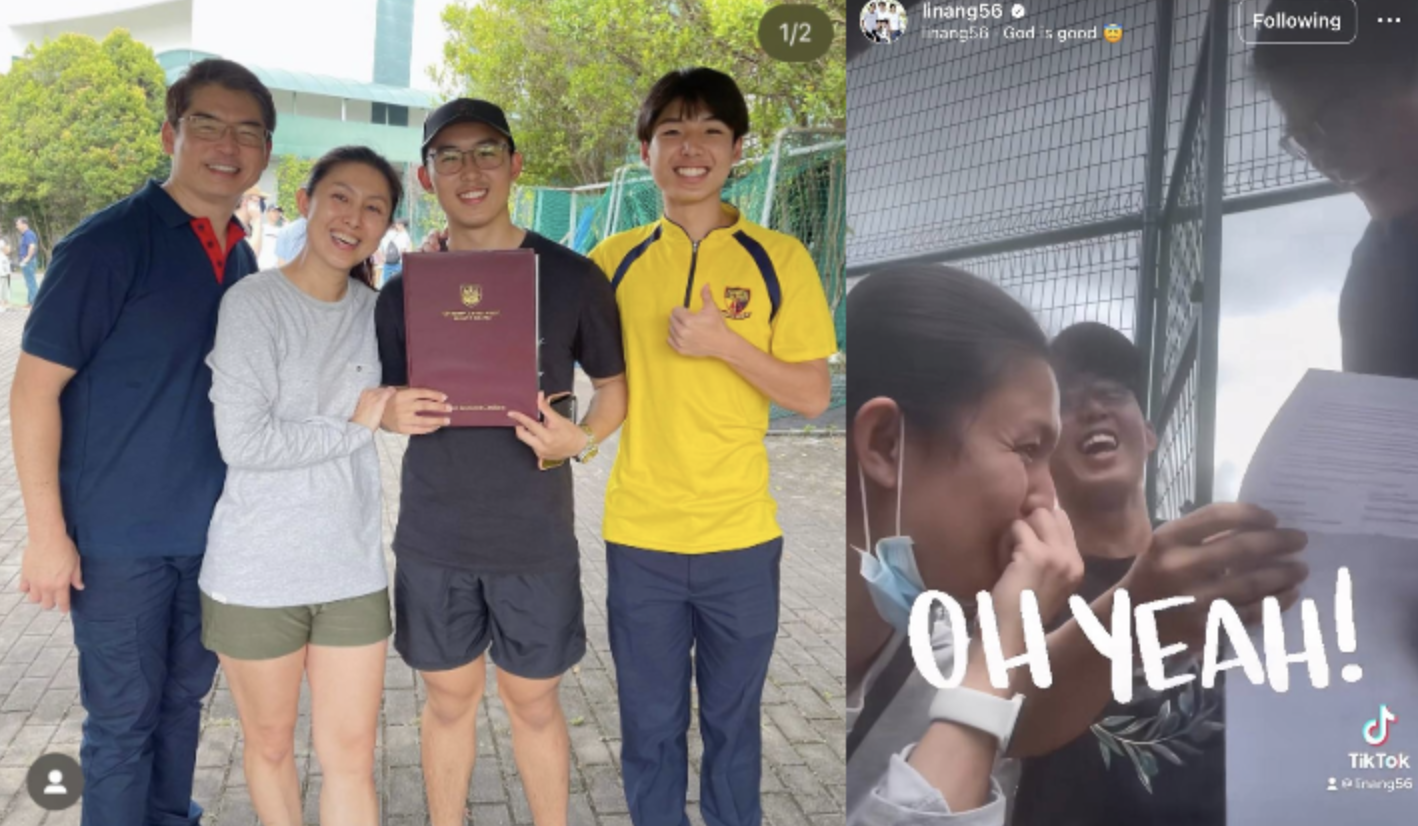 Lina Ng's son received his A-Level results
"I more Gan Jiong than him," was what Lina wrote in her TikTok vid, where she filmed herself looking extremely nervous as her son, Jeriel, opened the envelope that contained his results. 
The relief and joy on Lina's face told us all we needed to know about how Jeriel did. 
"So proud of you! You set a target…and you've achieved it!" celebrated Lina.
Photos: Lina Ng/ Instagram
JJ Lin grooved in the middle of Times Square
The singer, who was holding several concerts in the United States this past week, took the chance to "freestyle" in Times Square "while waiting for [his] video to come on the big screen". "Things you do when you're bored," wrote JJ in his caption.
Honestly, we think the only way you wouldn't be judged doing this in front of the large crowd is if you're JJ Lin.
Photos: JJ Lin/ Instagram