Insta-buzz: What the stars were up to this week
Here are some of our favourite snaps from the past week.
This week, some of our stars celebrated birthdays, while others jetted overseas for events, photoshoots, solo trips, and to catch up with family.
Rebecca Lim met up with former Mediacorp actor Nat Ho in Seoul
If you haven't heard (or read!), the Mediacorp actress attended the Gucci Cruise Show in Seoul midway through her honeymoon in England. Although it was only a short stop to attend the luxury brand's event, it seems Becks found time to catch up with her pal, actor Nat ho, who has been based in Seoul since last year.
They even took some adorable photo booth pics to commemorate the reunion. 
Photos: Rebecca Lim/ Instagram
Chen Xi shared snippets of his trip to Japan
The actor, who was holidaying in Japan earlier this month, took to Instagram to share some of the sights he captured during his time there. Besides filming the breathtaking views at Oita prefecture, Chen Xi also showcased his artistic talents through his sketches of temples and shrines. Seriously, how good does his drawing look?
Photos: Chen Xi/ Instagram
Benjamin Kheng and Ayden Sng posted pics from their Ralph Lauren Fragrance shoot in Indonesia
And what a view. We're talking about the hunks, who were joined by models Gerry Hadi and Bara Valentino, and actor Keanu Campora at the brand's shoot at Mount Bromo, an active volcano in East Java.
Photos: Benjamin Kheng/ Instagram
The Class 95 jocks set off for Bali on Thursday, and have since made us super envious with their IG stories. 
Photos: Yasminne Cheng/ Instagram, Jean Danker/ Instagram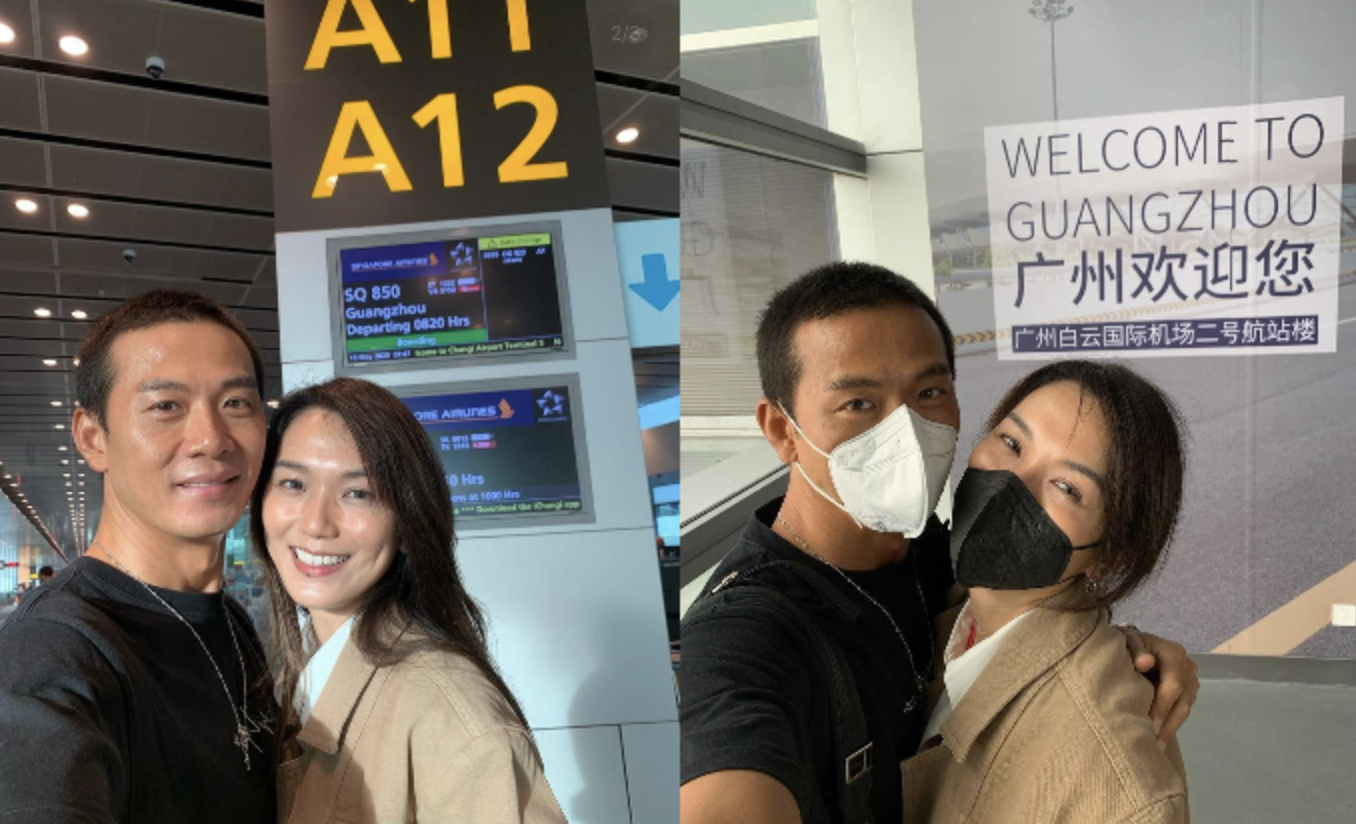 Qi Yuwu and Joanne Peh took a trip back to the actor's hometown of Guangzhou
"It's been three years. Guangzhou, my wife and I are coming back," wrote the actor in his caption.
The good-looking couple took pictures of themselves at their boarding gate at Changi Airport, and again when they arrived at Guangzhou's Baiyun International Airport. We can't wait to see what they get up to during this trip.
Photos: Qi Yuwu/ Instagram
Nick Teo set off on his first solo trip
And of course his fiancée Hong Ling sent him off at the airport. In fact, she played a huge part in convincing him to go on this backpacking trip to Vietnam.
He wrote: "Off to a Solo trip! Not easy to muster up the courage to do so. I always wanted to go for a solo backpacking trip but kept postponing till now. This is the first time I am feeling very unsure of an overseas trip."
According to Nick, these were the "exact words" Hong Ling said to give him the extra push he needed to embark on the adventure: "If you still don't do it now, you want to wait till you are 70 or 80, when you hardly can walk and climb then you go meh?"
Photos: Nick Teo/ Instagram
Kayly Loh celebrated her 35th birthday
The actress was joined by her celeb pals Hong Ling, Nick Teo, James Seah, Cynthia Koh, and Jasmine Sim during one of her birthday celebrations. 
"Another year, another passion fruit meringue. Thankful for the constant in my life and all the well wishes. Happy Taurus szn!" wrote Kayly in her captions. 
Photos: Kayly Loh/ Instagram, Hong Ling/ Instagram
Ya Hui celebrated her birthday too!
The actress turned 36 on May 18th, and was surrounded by her close pals, including Chen Liping on her special day. 
Many of her celeb friends, including Tyler Ten, Ben Yeo, and Christopher Lee also took to Ya Hui's comments to send her their best wishes. 
Photos: Ya Hui/ Instagram
Catch Ya Hui in Family Ties on meWATCH, or watch episode one below.
Carrie Wong's adorable fur baby Gege turned a year older too
By now, we all know how much Gege means to Carrie. She took the adorable pup to the beach, and even had a doggie cupcake made in Gege's likeness to celebrate the special day.
"Happy birthday my baby. You are forever my little baby and I love you forever," wrote Carrie. 
Photos: Carrie Wong/ Instagram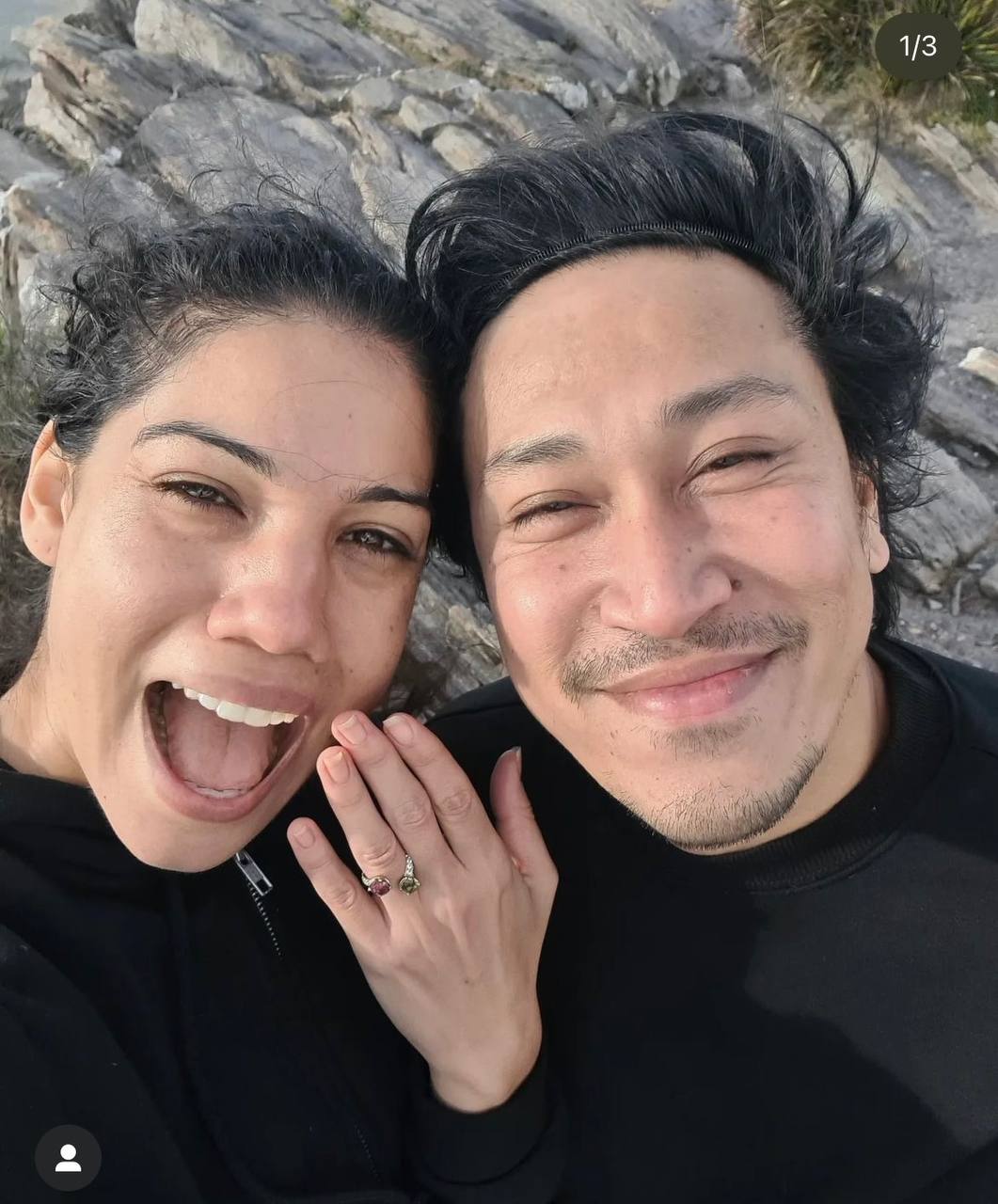 Sunny Side Up star Sharda Maxine Harrison got engaged
The actress-host took to IG to share about her engagement to her non-celeb beau.
The couple were in Perth last month and she recounted how they overcame challenges as a team to eventually reach the peak of the mountain they were climbing.
"It was the mountain, its spirit and us, climbing her, meekly and then a little more assuredly, step by step, sometimes hand in hand, sometimes one in front of the other. Sometimes he carried the bag, sometimes I carried the bag. We shared weight, distance, time and space. That when we reached the top and he got down on one knee, it felt as if the mountain had said yes for us. The mountain had already showed us the way, of how to live together and with each other. Effortlessly, it was for me to acknowledge the being in front of me and say yes to travelling together in this lifetime as partners. As husband and wife," she wrote. 
Photo: Sharda Maxine Harrison/ Instagram
Catch Sharda in Sunny Side Up on meWATCH, or watch an episode below.