Insta-buzz: What the stars were up to this week
Here are some of our favourite snaps from the past week.
Last week, we witnessed a budding bromance as well as a colour-coordinated family vacay. On the other hand, one celeb was seen slogging away at the gym and another badly bitten by bugs in Taiwan.
Guess who were the lucky and well, not-so-lucky ones?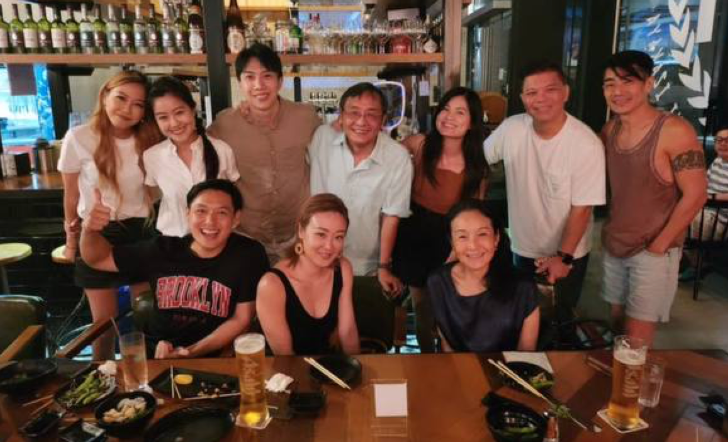 The Tanglin cast had a long-awaited reunion 
How has it been five years since the last episode of the hit long-form drama already?! Jae Liew, Adam Chen, Charlie Goh, Darryl Yong, Roz Pho as well as other cast members must have had so much to catch up on during their reunion earlier this week. 
Photo: Darryl Yong/Instagram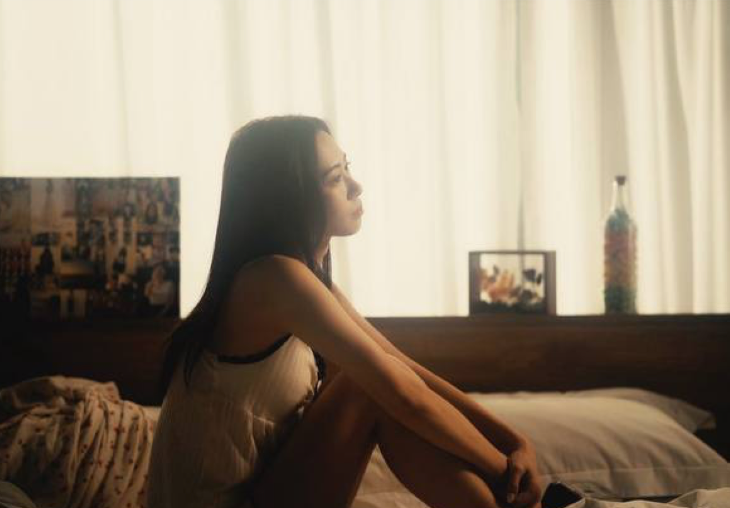 Bonnie Loo celebrated her 10th year in showbiz with a new song and music video
"This is a little gift I prepared for myself to celebrate the 10th year since my debut. All the memories are still so vivid, I never forgot that I love to sing," wrote the Campus Superstar 2003 champ in her IG caption. 
"If there wasn't Campus Superstar, there wouldn't be Bonnie. Thank you for everything you've given me," she added.
Photo: Bonnie Loo/Instagram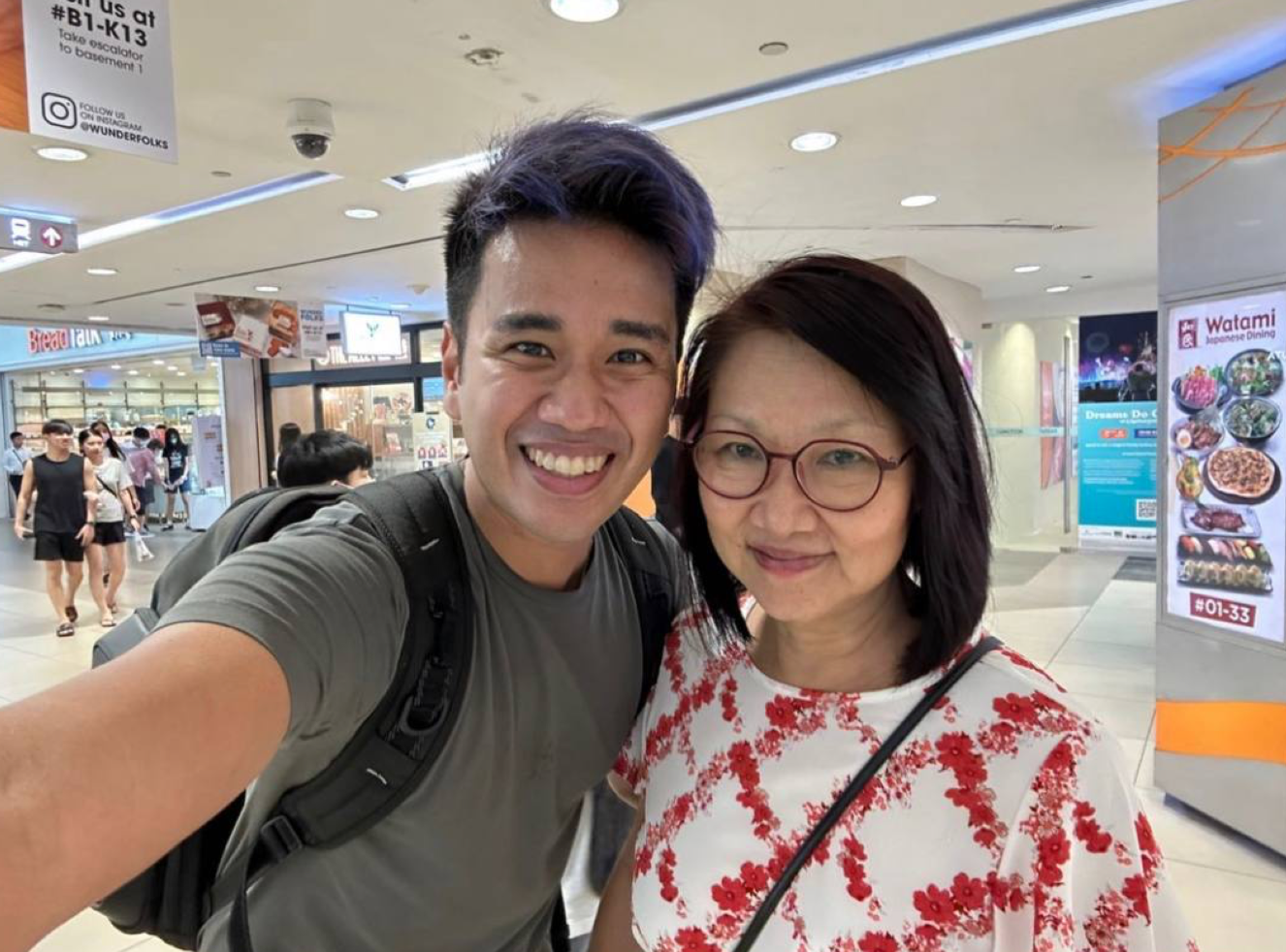 Joakim Gomez bumped into his Primary 6 form teacher
Either the 34-year-old 987FM jock has a really good memory or his primary school teacher still looks the same.
Joakim also didn't forget to throw some shade at his schoolmates, quipping: "Primary 6D 2000 still undefeated in football. Suck on that 6A and 6B (our closest rivals)."

Come on Joakim... It's been 23 years! 
Photos: Joakim Gomez/Instagram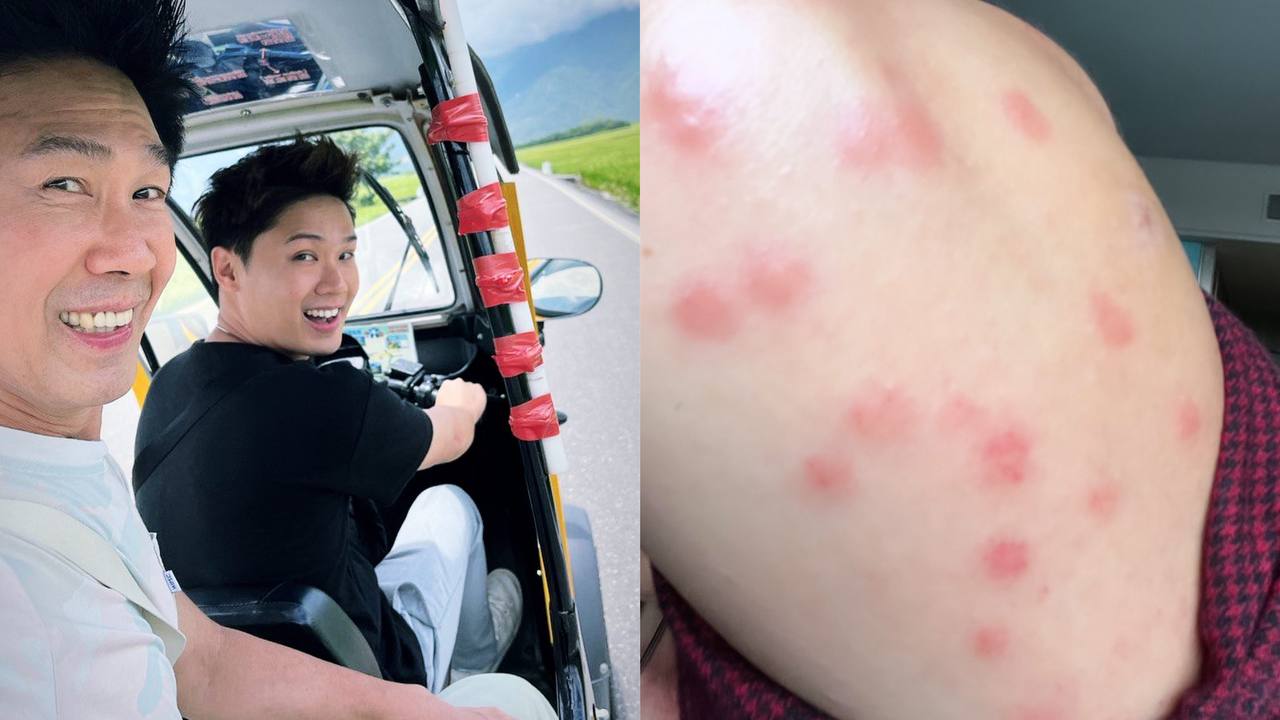 Chen Xi was feasted on by bugs in Taiwan
While he was busy having the time of his life on his father-son trip with dad Edmund Chen, Chen Xi apparently also made "friends" with some overly-affectionate bugs who gave him a ton of "kisses".
"Help sia. Was too engrossed sketching a building to notice I was standing around a swarm of midges," wrote the former Mediacorp actor.
He then reminded everyone to "always remember to apply repellent!" lest you want to end up like him. 
Photos: Chen Xi/Instagram
Kate Pang got some not-so-fun physical training from husband Andie Chen
While some may think that exercising with your other half is fun, Andie probably feels otherwise.
According to Kate, her poor husband aka her gym instructor had to "put up with [her] grumpy face the entire time" and still had to guide her patiently.
We're guessing Andie would rather sneak off to the gym by himself instead of asking Kate along next time?
Photos: Kate Pang/Instagram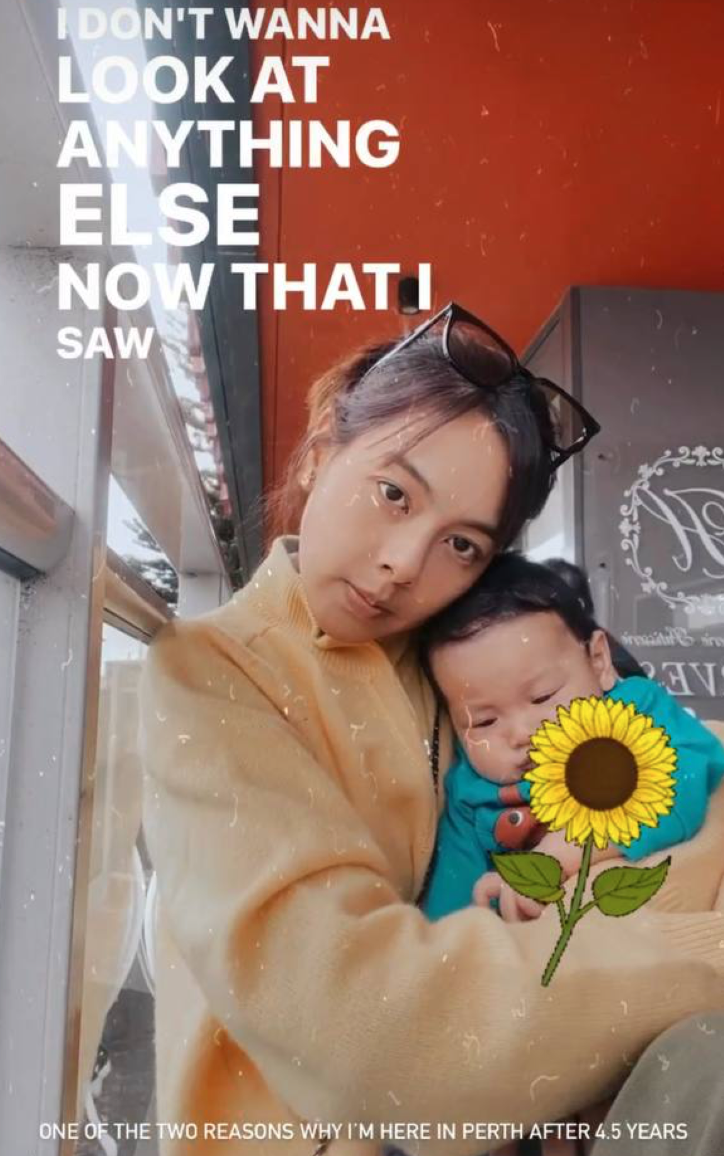 Seow Sin Nee got a serious case of baby fever
"One of the two reasons I'm here in Perth after 4.5 years," wrote the actress-host, who looked really at home cradling her friend's baby. 
But we totally get why though. Just look at that adorable little face and squishy cheeks. 
Photo: Seow Sin Nee/Instagram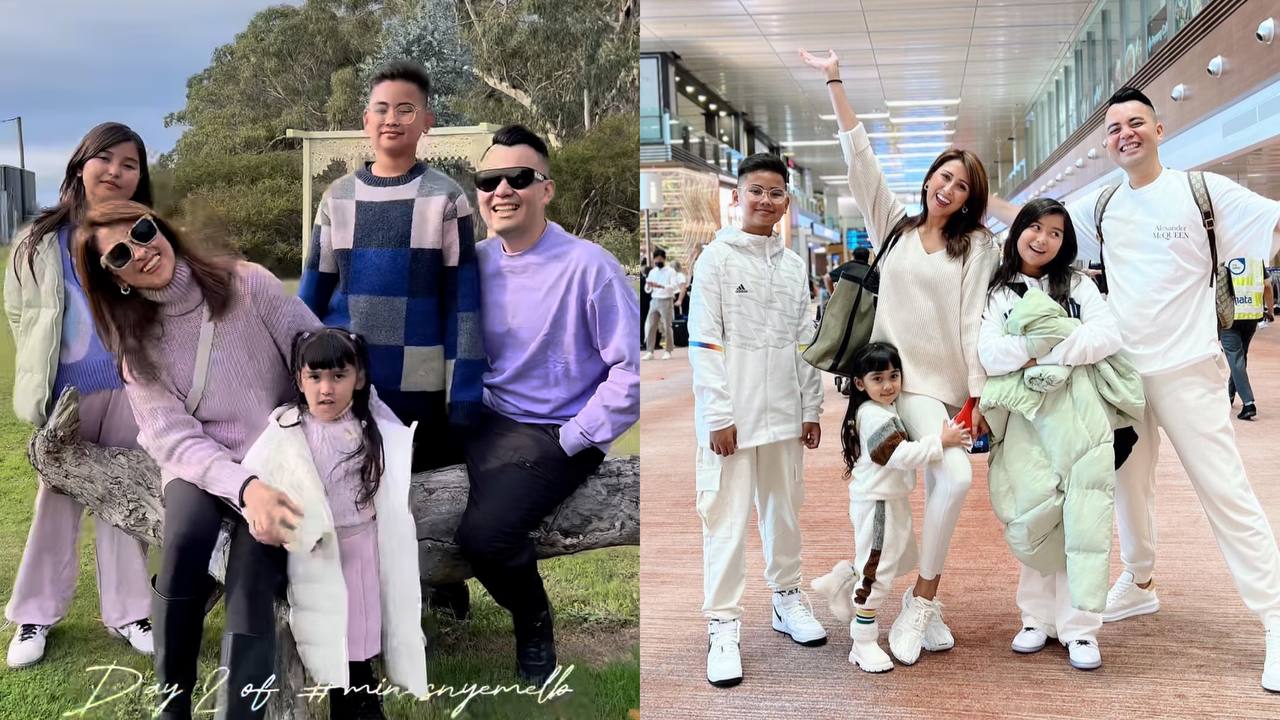 Nurul Aini went on a colour-coordinated family trip to Melbourne
Since it's the school holidays, the actress and her property agent husband Sofian Roslan had to make use of this time to bring her three kids — Shan Ehan, 12, Shaista Eman, 10 and Shania Eva, two — on a vacation. 
Can we just say we're really impressed by how the actress made it a point for her family to coordinate their outfits every day?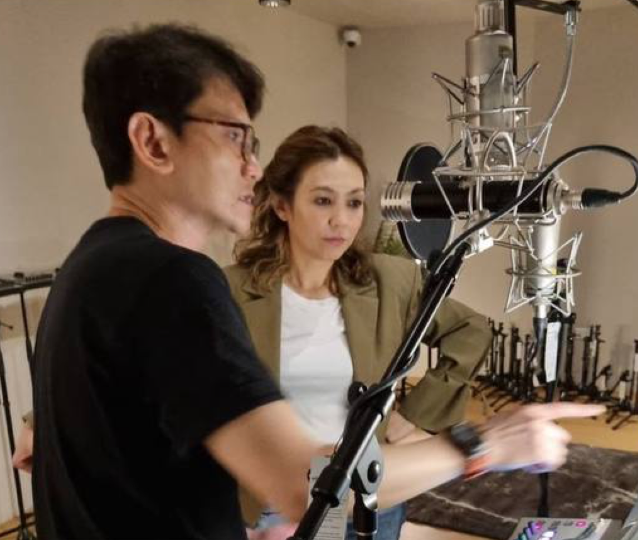 Kit Chen recorded a new song for her 30th year in showbiz
"It was such great fun working on my 30th Anniversary song at the Music and Drama Company studio with my favourite peeps!," enthused Kit. 
"Fun aside, we are all serious pros (uh-huh), and it was pretty amazing being the first artiste to record at this state-of-the art facility tucked away in the One North area," she added.
The singer then went on to say that she's "soooo excited to share" her new song with everyone later this month.
Trust us Kit, we're just as excited as you are!
Photo: Kit Chan/Instagram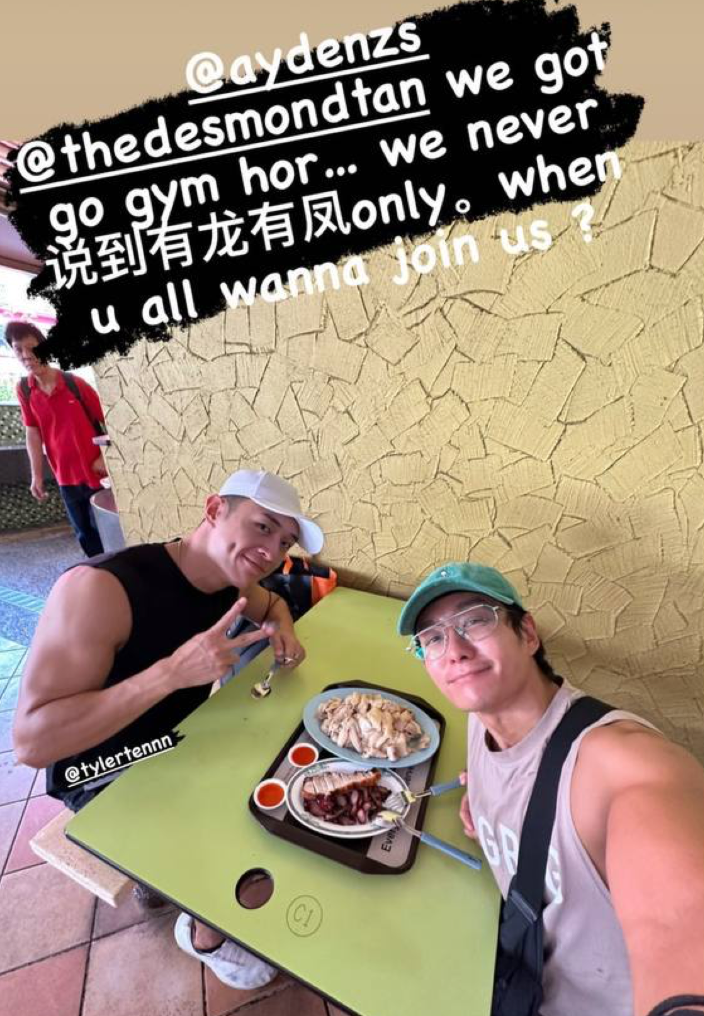 Tyler Ten and Jeremy Chan tucked into chicken rice after hitting the gym
Looks like there's some serious bromance going on amongst the boys of upcoming Mediacorp blockbuster All That Glitters. 
Tagging their other co-stars Ayden Sng and Desmond Tan, Jeremy wrote: "We got go gym hor, we weren't all talk but no action. When you all want to join us?"
Man, wouldn't we love to see all four of them working out together?
Photo: Jeremy Chan/Instagram
Damien Teo shared a throwback pic to wish Fang Rong a happy birthday
Time really flies, doesn't it? Just look at how child actors Fang Rong, who just turned 27 this week, and Damien, who's now 21, have blossomed into after a decade.
Photo: Damien Teo/Instagram