Insta-buzz: What the stars were up to this week
Here are some of our favourite snaps from the past week.
It's F1 this weekend which means many famous people meeting other famous people on our sunny island.
Jean Danker received an early birthday surprise at a charity event
What a sweet gesture from the folks at the Day Activity Centre for the Disabled @ Jurong West.
"There was also a whole happy birthday/cake thing - was confused at first then realised it was an early birthday thing for me. Y u'all so sweet one?! (sic)," wrote the Class 95FM jock, who turns 44 in a week's time.
Photos: Jean Danker/Instagram
Glenn Yong hung out with his "bro" Jackson Wang
"Reunited in SG with my bros," gushed Glenn while sharing a series of selfies with the Hong Kong star.
We're not sure when Glenn got so machi-machi with the GOT7 member, who performed at the F1 Singapore Grand Prix on Friday (Sep 15), but looks like they're tight? 
Photos: Glenn Yong/Instagram
Jeff Goh got a new hair colour which looks like cotton candy
What a nice shade of blue, Jeff, but did you really have to eat char siew with hair dye and cling wrap on your hair?!
Photos: Jeff Goh/Instagram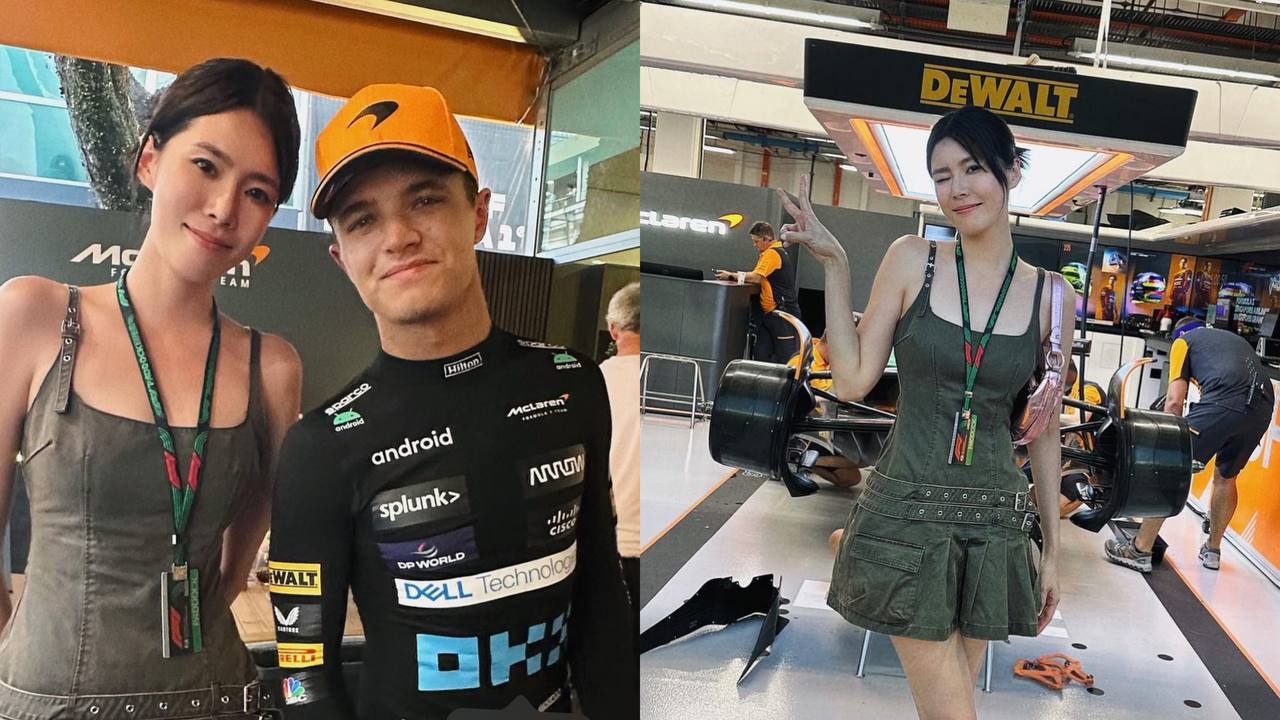 Carrie Wong met McLaren racer Lando Norris at the F1 Grand Prix
Not only did the actress get to see what goes on behind-the-scenes on the tracks, she even scored a picture with the Belgian racer.
We bet all the F1 fanboys are racing with jealousy now. 
Photos: Carrie Wong/Instagram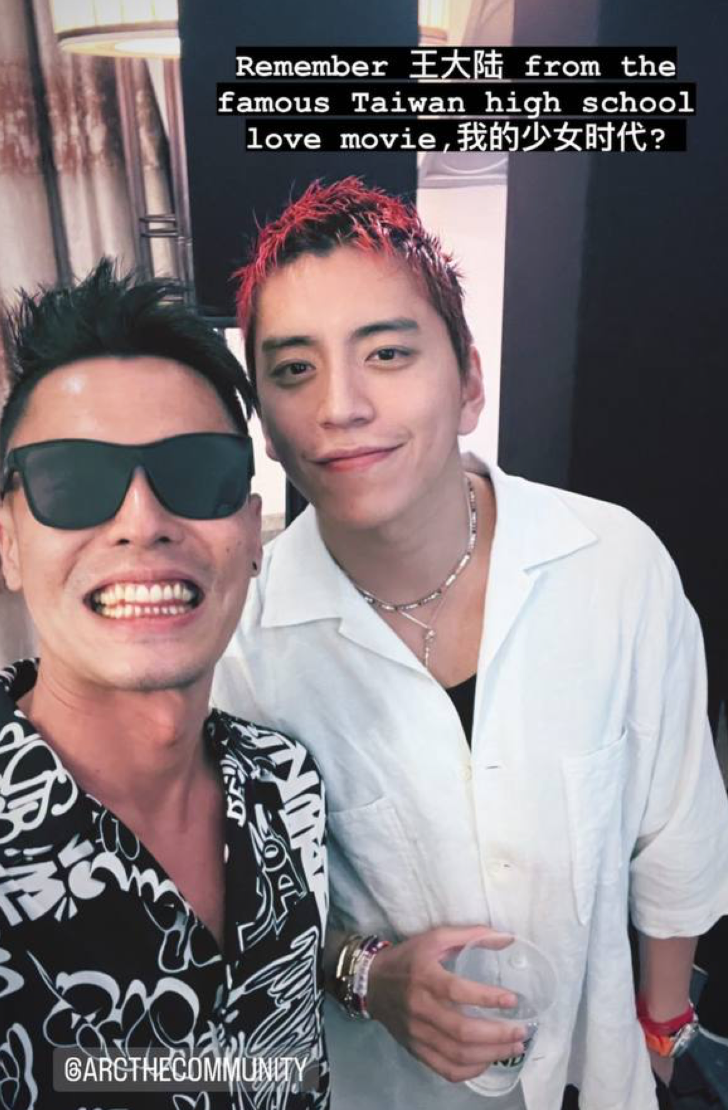 And there was SGAG's Xiaoming who met Wang Ta Lu at the Arc The Community event 
"Remember Wang Ta Lu from the famous Taiwan high school love movie Our Times?," asked the SGAG head honcho. 
Um, obviously, Xiaoming?! Who can forget the one and only Xu Tai Yu? *cues Hebe Tian's 'A Little Happiness'*
Photo: Xiaoming/Instagram
Is that Sheila Sim with Anne Hathaway?!
Just as we thought we're done with the celebs and their star-studded encounters in the past week, here's Sheila who topped everyone by meeting Anne Hathaway at the Shiseido event in New York City. 
"I've always been a huge admirer of Anne Hathaway. Her talent, charisma, and her unique perspective have always fascinated me. Tonight, I had the incredible opportunity, thanks to Shiseido, to meet her in person," wrote Sheila. 
"The more I listened to her, the more my admiration for her grew. If only everyone could hear her values, principles, and thoughts, I believe the world would be a better place," she added. 
Photos: Sheila Sim/Instagram
Phyllis Quek, Chen Xiuhuan, Apple Hong, Cassandra See, Jin Yinji & Tang Miaoling met up for a meal
We don't think we'll ever get to see these actresses on screen together but at least we get to see them in a pic thanks to Instagram? 
Honestly though, it'd be so epic if they could all star in the same drama, right?!
Photo: Chen Xiuhuan/Instagram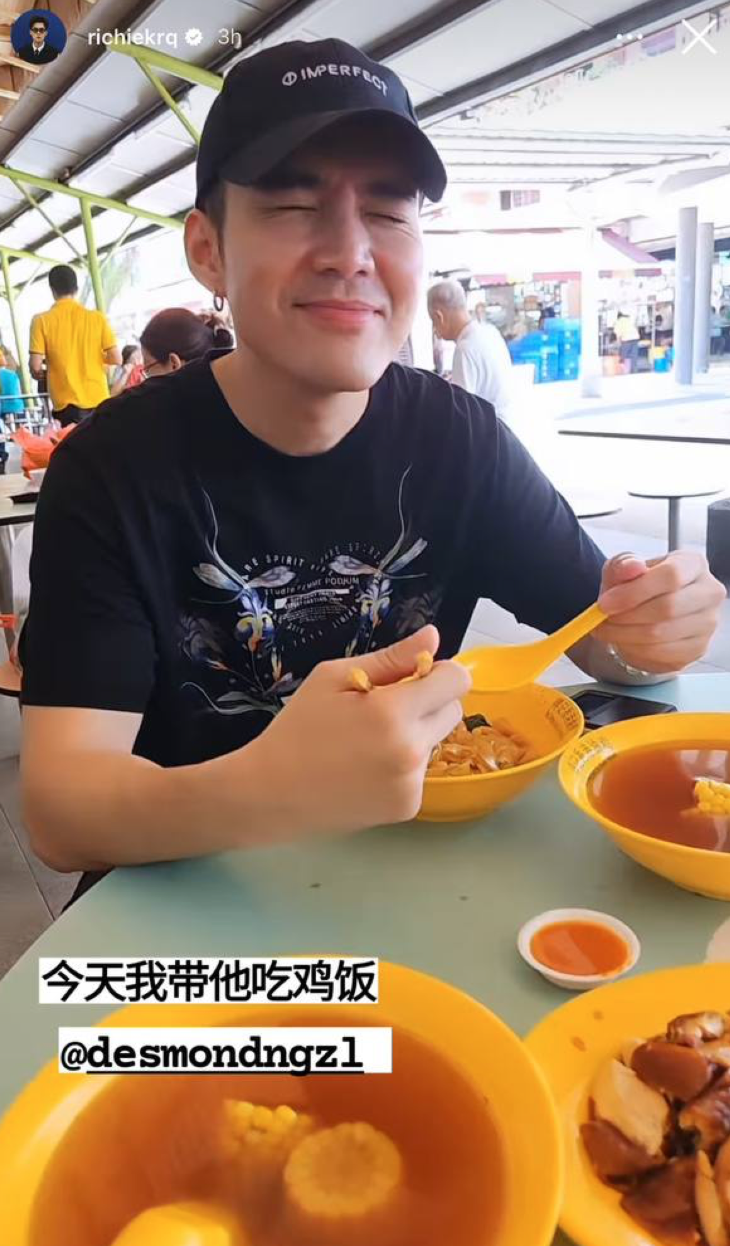 Richie Koh took Desmond Ng out for chicken rice
Remember how Desmond's character Hong Mao Dan would always treat Richie's Zheng Tian Cai to chicken rice in Mediacorp drama Your World In Mine?
Now it's Richie's turn to return the favour.
"Today I took him to eat chicken rice," wrote Richie. But um, Desmond's eating noodles leh?
Photo: Richie Koh/Instagram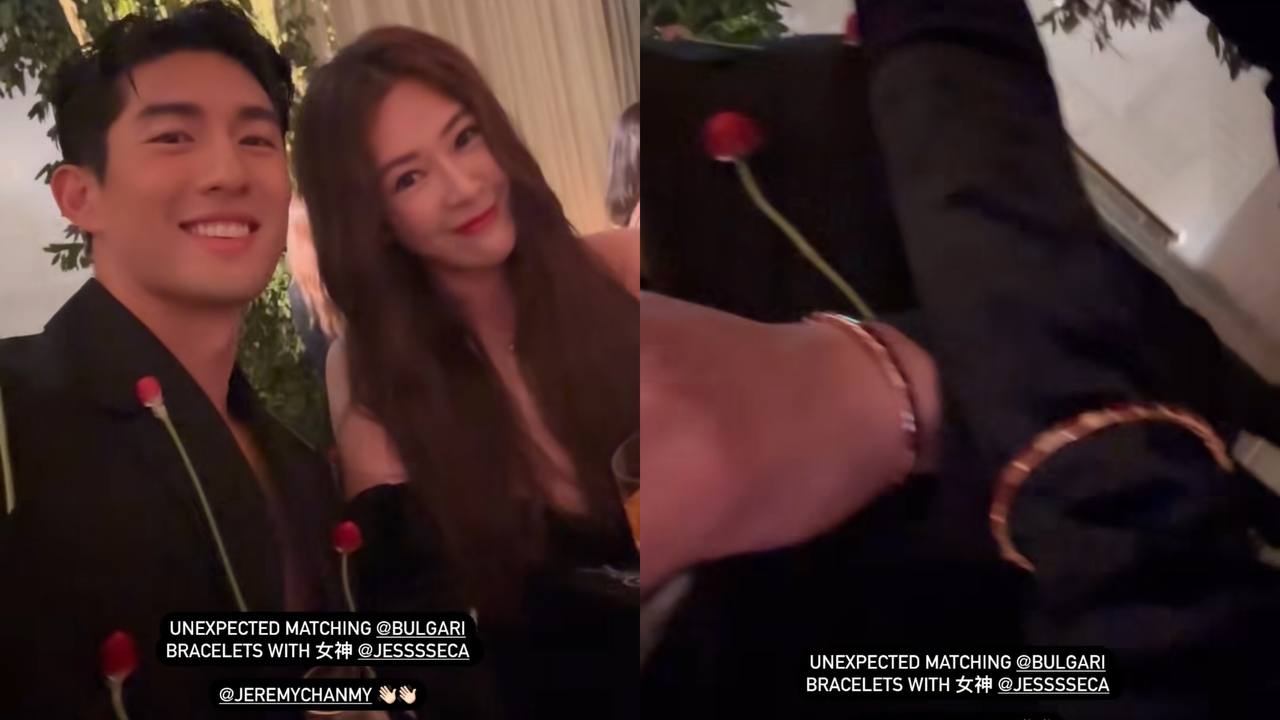 Loving You co-stars Jesseca Liu and Ayden Sng coincidentally wore matchy bracelets 
Speaking of drama reunions, here's the couple from 2020's Loving You, who bumped into each other at the Macallan event earlier this week. 
"Unexpected matching Bulgari with goddess Jesseca Liu," said Ayden, not forgetting to tag Jess' husband and his All That Glitters co-star Jeremy Chan. 
Photos: Ayden Sng/Instagram
Vernetta Lopez went on a concert date with her mum
Nothing beats bonding with your mama over some good music, and that's what the Gold 905 DJ did at French pianist Richard Clayderman's show. 
"A lovely evening with my mummy and Richard Clayderman! He played the classics, got real upbeat with funny antics on stage, played movie themes and gave away his music sheets as well! Fab concert!," she gushed.
Photo: Vernetta Lopez/Instagram