IU says she has 'phone phobia'; finds it hard to talk on the phone for too long
We're sure a lot of people don't like talking on the phone these days too.
Korean star IU, 29, and actress Yoo In Na, 40, have one of the cutest friendships in K-showbiz. The two met on the set of 2010 variety show Heroes and they quickly became best friends. 
They have travelled together, got matching rings, and publicly showed their support for each others' careers over the past 13 years.
Which was why it was surprising when In Na, who was a guest on the newest season of IU's talk show IU's Palette, revealed that their longest phone call only lasted three minutes. 
Turns out, IU has something she called 'phone phobia'.
"I find it difficult to have a long phone call in one sitting. I even find it a little hard when it's my mum [I'm talking to]. I only feel comfortable talking on the phone with my manager. Maybe because we mostly only talk about work," explained IU.
IU finds it tough to have a long phone call with anyone, including her best friend In Na.
In Na also revealed that IU doesn't like going on overseas holidays, except when she travels with In Na. 
"I feel very tired once I leave home," added IU. "When I'm away from home, I feel that my body becomes weaker."
In Na's appearance on the show was the first time the pals have been onscreen together in a decade. The last time they starred opposite each other in a drama was 2013's The Best Lee Soon-Shin.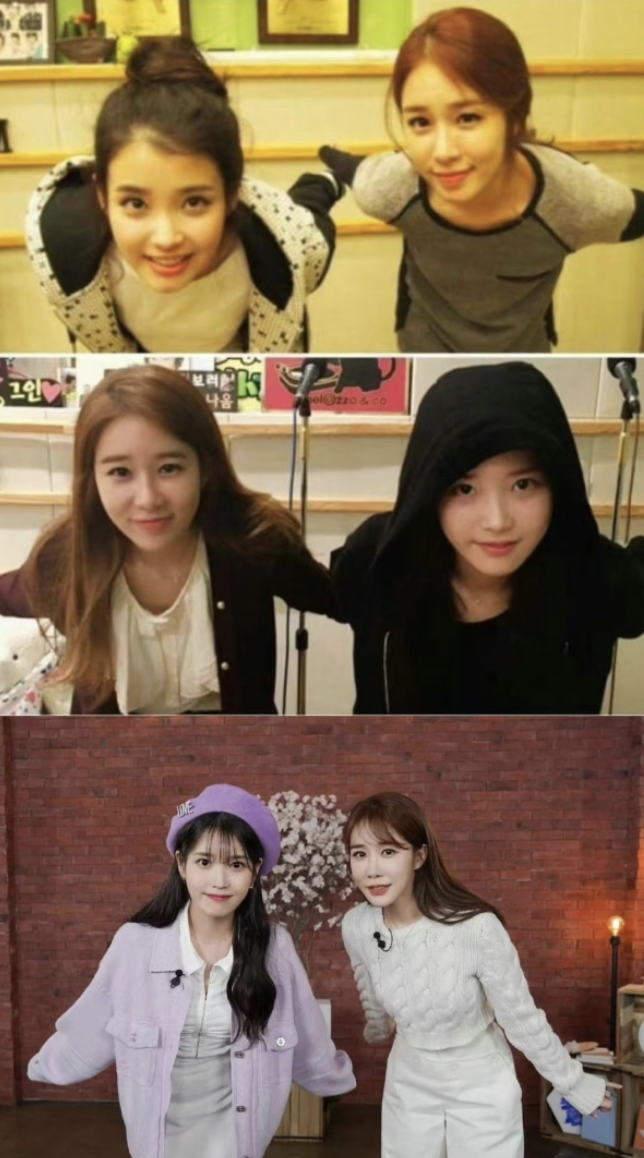 In Na and IU over the years
Photos: YouTube, Xuan.com, IU/ Instagram