Jesseca Liu Thought Jeremy Chan Was Trying To Pick Her Up When He First Asked For Her Number; She Waited Him To Call But He Didn't
But it all worked out in the end, didn't it? Jeremy opened up about the early days of his relationship with wife Jesseca on the newest episode of Hear U Out.
Jeremy Chan, 41, and Jesseca Liu, 43, are one of the cutest couples in showbiz.

They got hitched at a beach side wedding in Langkawi 2017, after almost three years of dating. And from Jeremy's jokes about their four cm height difference to his super chill comments about Jesseca's kissing scenes with other male stars, the couple certainly make us go "aww" at every turn.
So we're not at all surprised that Jeremy has an amusing story to share about his first meeting with Jesseca.
As her guest on the latest episode of Hear U Out, host Quan Yifeng couldn't help but gush over how Jeremy still makes Jesseca laugh until this day. She then wanted to find out how they got together.
Turns out, Jeremy first met Jesseca more than 10 years ago. He was out for a shoot, and Jesseca happened to hitch a ride back to the office on the "variety [show division] bus" that he was on that day.
"She got on and I thought the atmosphere was a little awkward 'cos no one was talking. I'm not the kind of person who likes awkward [silences], I prefer chatting, so I decided to make conversation with her," said Jeremy.
They had a short exchange about whether it was tougher to be a host or an actor until it was Jeremy's time to alight the bus. And that was how their first conversation went.
Jeremy and Jesseca first met on a company bus
One day, Jeremy's then-boss asked if anyone knew Jesseca, to which Jeremy answered: "I know her, but we aren't close." He was then tasked to get her number as his boss wanted contacts that he could potentially invite to events.
Jeremy got her number, forwarded it to his boss… and years passed after that incident.
"I met her again when we were working on the same show. We started chatting and I was like, 'Eh? I have a really good feeling about this girl'. [She was] very positive and I wanted to get to know her more. So I asked for her number since we were in the same show and we could maybe have meals together," said Jeremy.
As soon as he started to save her contact, Jeremy realised that he already had her number, but he had "completely forgotten" about it.

They started talking about what happened years ago, and Jesseca revealed that she thought Jeremy was trying a new "pick up line" on her. She waited for him to call, but he never did.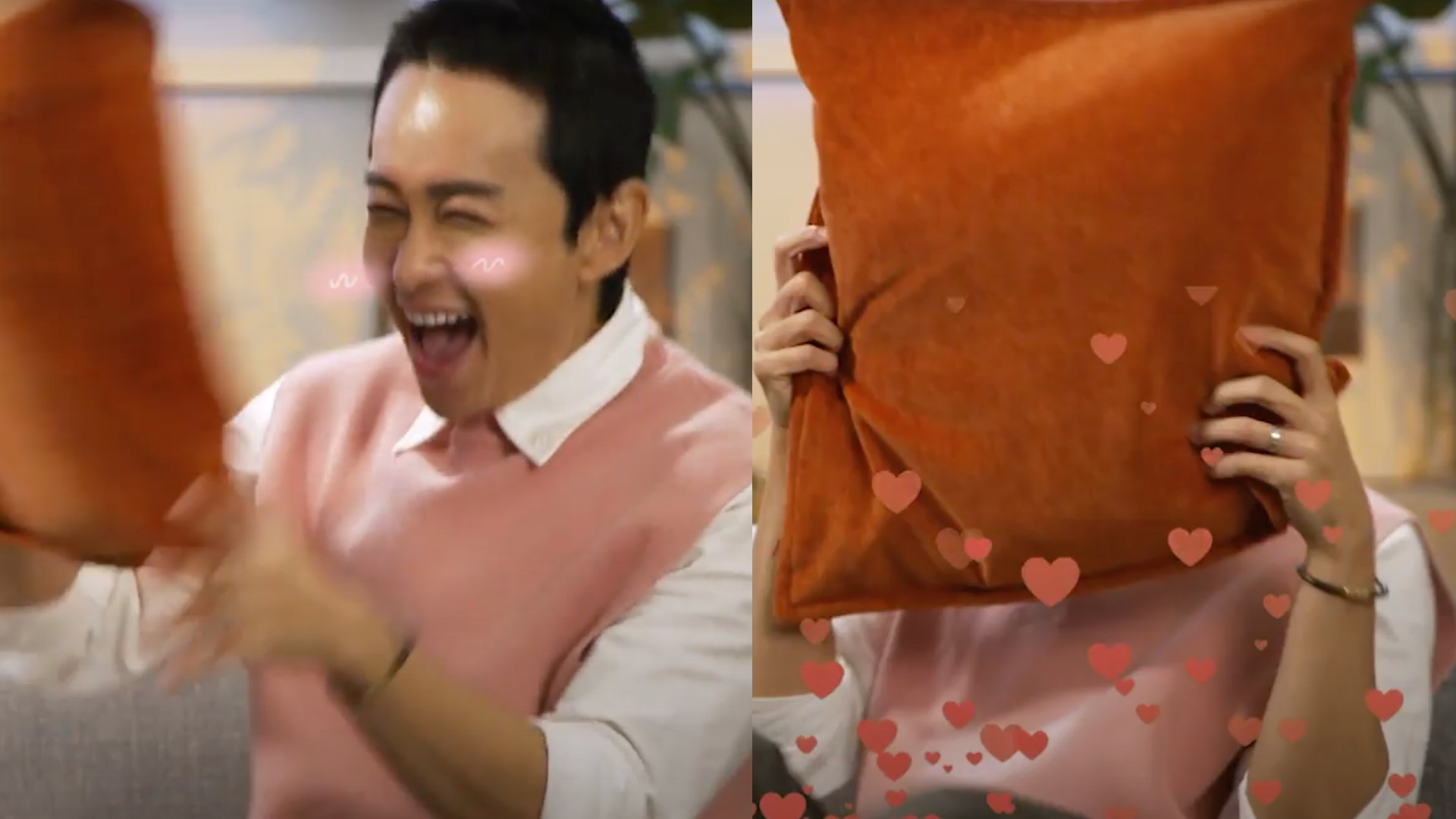 Jeremy got shy when talking about the early days of his relationship with Jesseca
Fast forward some time, and Jeremy found himself extremely drawn to "the kind of good person" Jesseca is.

He started buying food for her and her staff when he visited her at her shop. They would talk over the phone frequently, and Jeremy knew that she was interested in him too because they would speak to each other "until two or three, sometimes four" in the morning.
He blushed as he recalled
 the early days of their relationship
.

"It's like the feeling of young [love]," he confessed as he shyly covered his face with a cushion.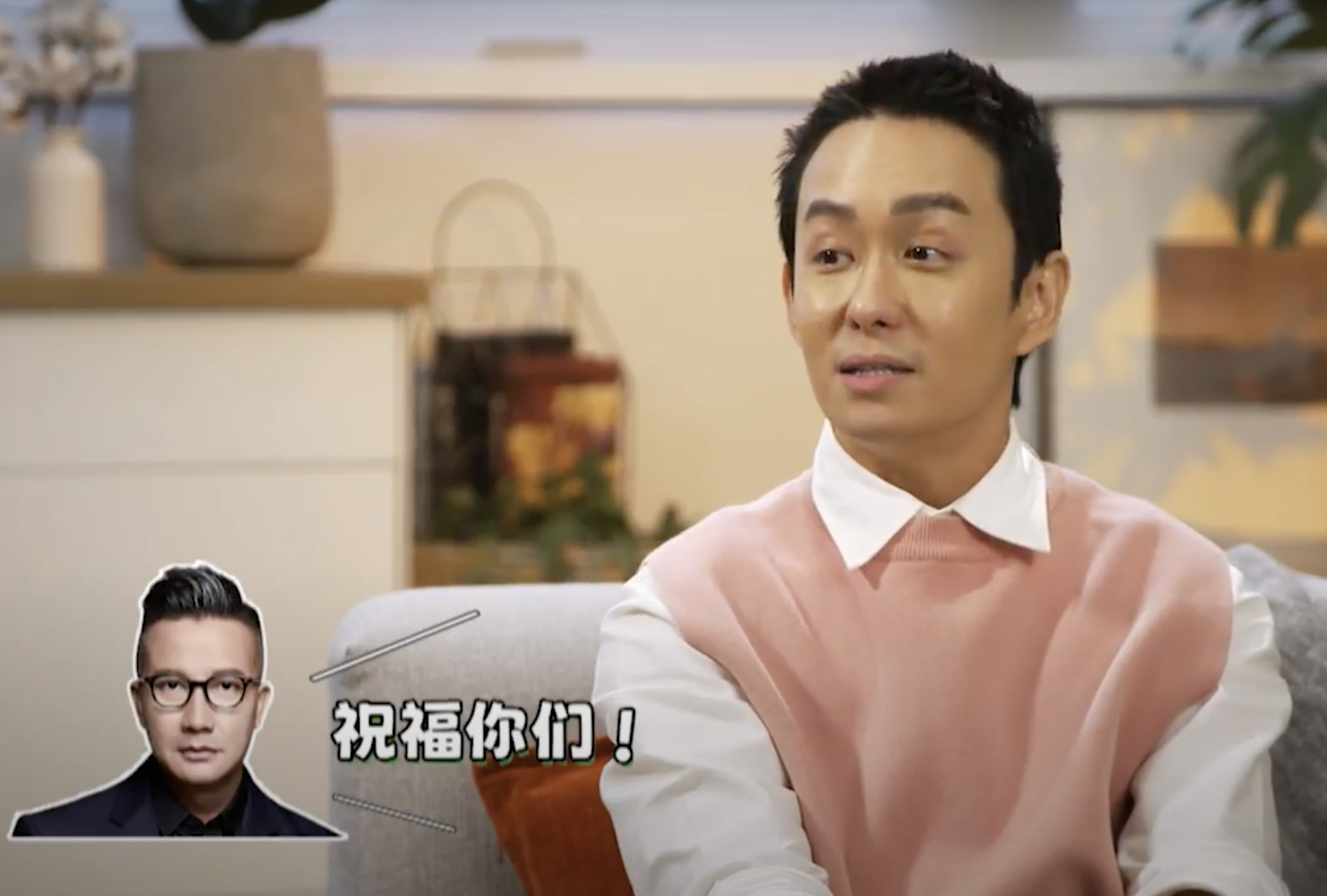 He was comforted by the words of Ah Ge Chen Hanwei
They did not plan on making their relationship public.

"After all, she's one of the seven princesses. I used to think 'she's famous but I'm not bad too'. Then I came to realise that she's way more famous than I am," laughed Jeremy.
Yifeng asked if Jeremy ever thought of breaking up with Jesseca because of the pressure from being less well-known than she is. He said he had never thought about it.
It was only when they were photographed on a date in Chinatown that their relationship was made public.
Jeremy recalled speaking to a reporter who asked if he was dating Jesseca. "I said 'Am I?' but the reporter thought I said 'I am'," laughed Jeremy. (In Mandarin, both 'Am I' and 'I am' are pronounced 'shi ma', but with different intonations.)
The relationship was not warmly received online. One netizen said he was "poop" and Jess was "a fresh flower". It made Jeremy wonder if he was really that inferior.
"That went on until a da ge texted me to say: 'Don't care about what other people say. What matters the most is that you are both happy. Knowing that the two of you are together, I'm happy for you guys too"," said Jeremy, who then revealed that the da ge was none other than Chen Hanwei.
Photos: meWATCH, Jeremy Chan/ Instagram
To find out more about Jeremy and Jesseca's life as a married couple, and how he proposed to her in Japan, watch the episode of Hear U Out on meWATCH, or catch it below.