Jin Yinji, 75, Who's Up For Her 3rd Top 10 Most Popular Award, Hopes To Become An All-Time Favourite Artiste In Her 80s
Well, you can make her dream come true on April 24th.
In a recent episode of #JustSwipeLah, veteran star Jin Yinji, 75, dropped by to cook a traditional Korean dish — seaweed soup.

According to Jin jie, the soup is particularly nourishing, and that Korean women drink the soup for a month after giving birth.

And so, seaweed soup is a 'must-have' during birthdays in Korea, as a way for a child to honour his or her mum.

In fact, Yinji is such a strong believer in the power of seaweed soup that she even offered to cook it for Felicia Chin and Rebecca Lim after they give birth.
Well, she might be jumping the gun with her offer — Felicia isn't even engaged to longtime boyfriend Jeffrey Xu, and Rebecca only just announced her engagement.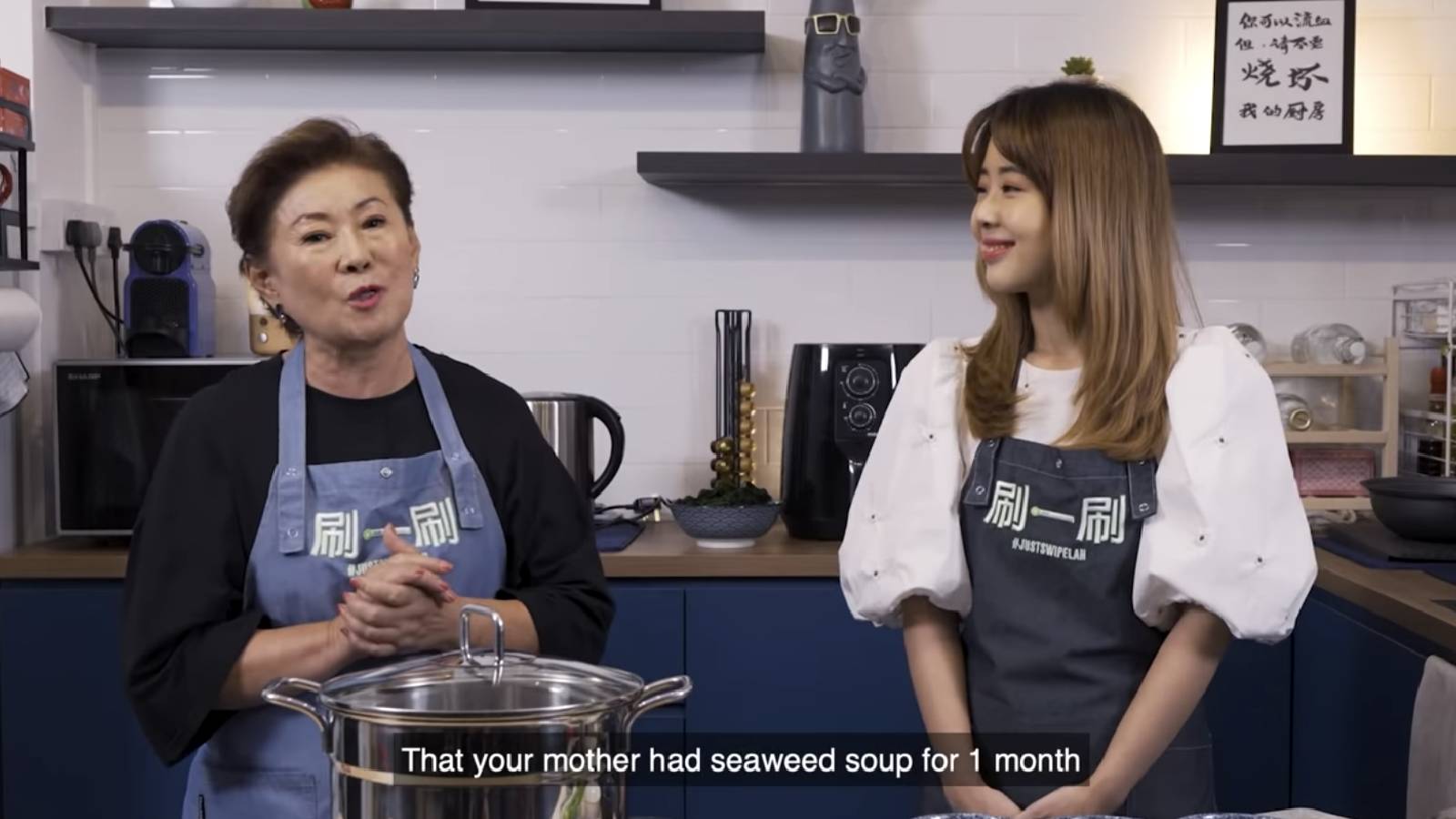 Seaweed soup's the best
Apart from cooking seaweed soup, Jin jie, who's up for her third Top 10 Most Popular Female Artiste award at this year's Star Awards, revealed that she has a secret 'goal' in mind.
"I hope I can still dance and act when I'm in my 80s. I want to go on stage and (…) become an All-Time Favourite Artiste," she said.
Unfortunately, with online voting accounting for 70 per cent of the final results this year, it appears Yinji might be at a small disadvantage.

She shared that she "doesn't have an account in her phone" to vote for herself, and that her friends aren't too technologically savvy as well.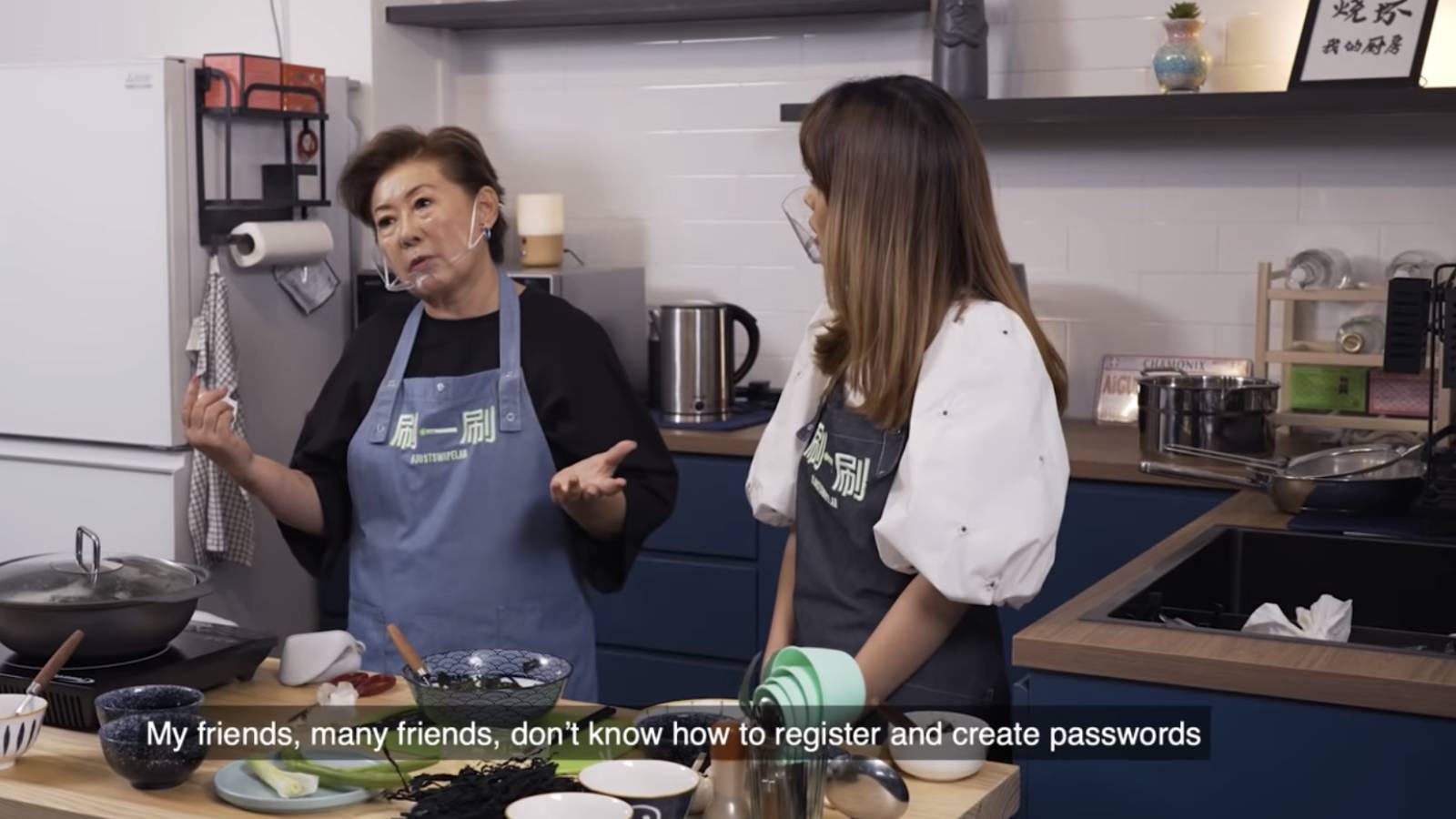 Online voting's not so easy, okay?
But hey, she made it to the Top 10 twice in the last three years, right?
In any case, even though Yinji isn't actively canvassing for votes from her friends and peers, it seems like her two helpers are already hard at work when it comes to harnessing the power of social media to get more votes for their beloved Nai Nai (grandma in Chinese).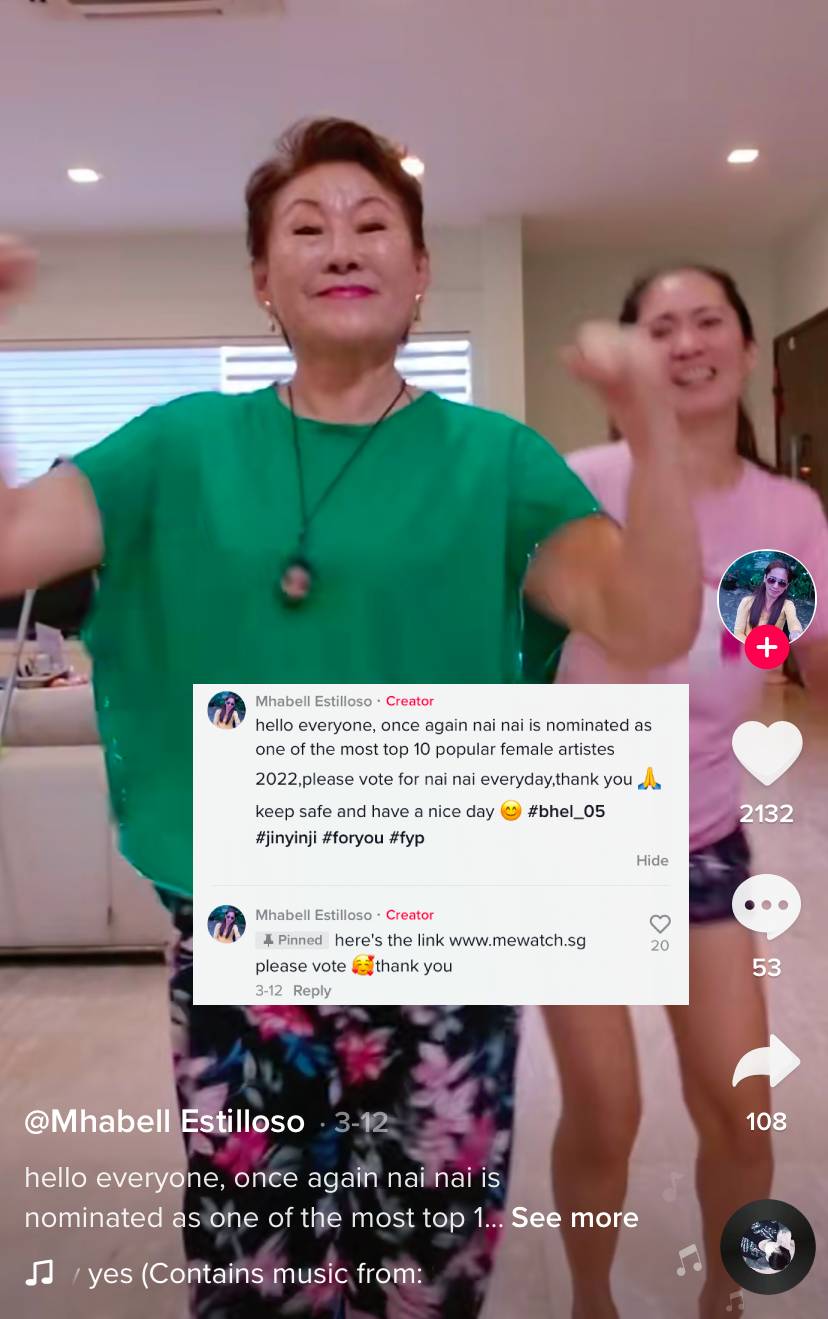 Yinji's helpers have got her back
Now if TikTok has it way, Jin jie looks set to make the Top 10 list this year.
Watch the full video below to find out what Yinji ate that landed her in hospital.
Photos: Mediacorp
If you have any health and wellness questions, you can get them answered at the upcoming #BodyandSoulFair hosted by Mediacorp from 26-27 March. Register now for FREE at http://bit.ly/BodyandSoulFair
Online voting for the MY PICK! Awards will commence here on March 11, 12pm and end on April 10, 11.59pm.
Online voting for the Top 10Awards will commence here on March 11, 12pm and end on April 24, 8.00pm.
Catch the Backstage LIVE event of Star Awards 2022 from 3.30pm - 10.30pm on meWATCH or Mediacorp Entertainment YouTube Channel on April 24 (Sunday).
The Walk Of Fame will be from 5pm - 6.30pm, on meWATCH, Ch 8, Ch U, and Mediacorp Entertainment YouTube Channel on the same day.
It will be followed by the main Star Awards 2022 Awards Ceremony from 7pm - 10pm on meWATCH, Ch 8, Ch U, and Mediacorp Entertainment YouTube Channel.
The repeat telecast for the Walk of Fame and Award Ceremony will air on Ch 8 from 2pm - 6.30pm on May 1 (Sunday).