JJ Lin, A-Do, BY2 Mourn Passing Of Ex-Ocean Butterflies Head Honcho Eric Lin, Who Was Their Mentor
Eric died on Dec 11 at the age of 62, barely two weeks after receiving a liver transplant from his son.
Taiwanese lyricist and former chairman of music label Ocean Butterflies Eric Lin died at the age of 62 on Dec 11. Eric's wife, Taiwanese singer-songwriter Hsiung Meiling shared the news of his passing on social media.
Reports revealed that Eric, who was suffering from liver cirrhosis, had received a liver transplant from his son just 11 days ago. Eric is largely credited as the one responsible for discovering local singers A-Do, 49, and JJ Lin, 41, and was instrumental in helping BY2 kickstart their career in Taiwan too.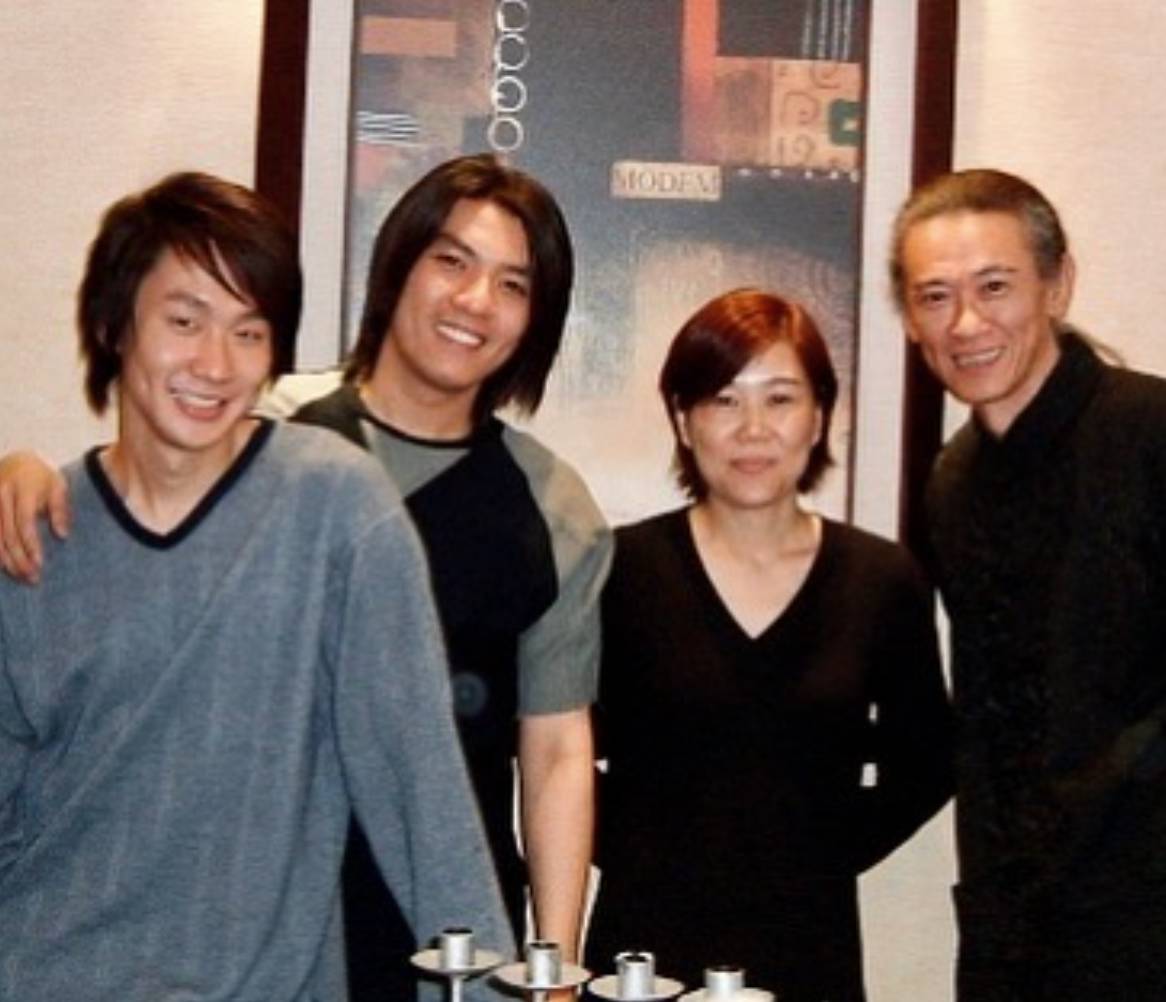 From left to right: JJ and A-Do. Eric is on the far right.
JJ shared a tribute to Eric on his Instagram, quoting lyrics from his 2004 hit song, 'River South'. Eric has a producer credit on the song.
"Teacher Lin, you've always been my great benefactor in my heart, a parent in my world of music. You saw me grow from a boy who didn't know anything. I didn't know how to express myself, and so we worked together, to [make] song after song to record our lives," JJ went on to write in his caption.
"I will miss you a lot. Miss your humour, miss listening to you share the many ingenious ideas you put in your works, miss being able to chat with you and share my thoughts in the dead of the night," he wrote, describing Eric as his "musical hero".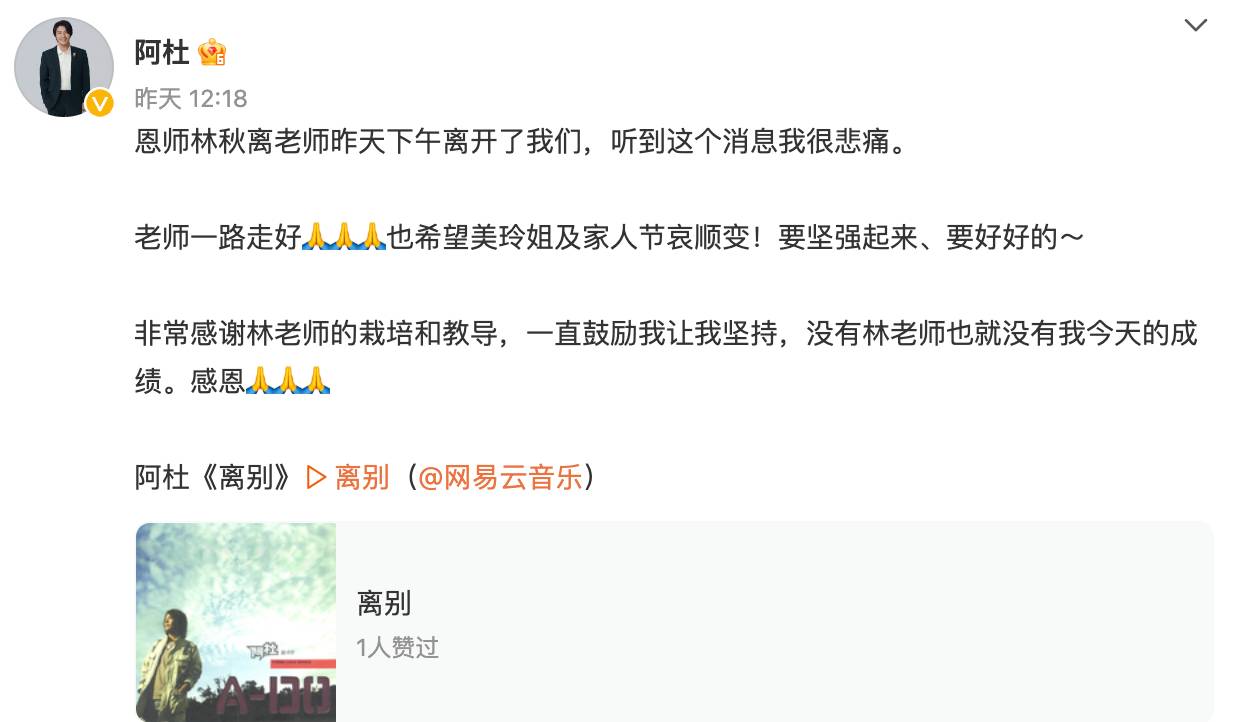 A-Do's Weibo tribute.
A-Do posted a similar tribute on his Weibo, including a link to his song, 'Leave'. The song's lyrics were written by Eric, and composed by his wife Meiling.
"My mentor Eric Lin left us yesterday after, I was extremely sad after hearing the news," A-do wrote, adding: "Very thankful to Teacher Lin for nurturing and teaching me, continuously encouraging me, so that I could persevere on. Without Teacher Lin, I wouldn't have attained the achievements I have today. Thankful."
Yumi (third from left) posted this picture of her and her younger twin sister, Miko (far right), with JJ (second from right) and Eric (far left) on her Instagram
BY2's Yumi, 30, also reminisced about the early days of her showbiz debut on IG.
"Before we made our showbiz debut, you were always there at all the album planning meetings we had. At that time, you would slowly teach us how to select songs that both suited us and were of good quality, as well as correct our Chinese pronunciation," Yumi wrote.
"Actually, when we were 15, when we participated in the grand finals of Ocean Butterflies' contest, you were the one who personally told us: 'Congrats to the two of you, you can start preparing to become professional singers.' It's hard to forget the image, and the strength we gained from [your] affirmation," Yumi went on to write.
She ended her post by thanking Eric for writing lyrics to their hit song, 'Grown Up', describing him as their teacher and beacon in the music industry.
Photos: JJ Lin/Instagram, A-do/ Weibo, BY2 Yumi/Instagram, Sina Entertainment