Joe Ma, 53, And 24-Year-Old Son Show Off Pec Popping Skills To Celebrate Father's Day
Among the plethora of Father's Day dedications over the weekend, there was one that really, um, bounced out to grab our attention.
TVB actor Joe Ma's son Zai Xiang, 24, posted a video of him and his 53-year-old dad, both shirtless and showing off some really impressive pec popping skills. 
In the short clip on his IG, Zai Xiang and Joe were seen bouncing their chest muscles to the beat of 'I Wanna Be Your Slave' by Italian rock band Maneskin. 
"Stay strong, more energy. Ka-chow," wrote the young actor, who played the younger version of his dad in TVB drama The Kwoks And What.
As expected, the vid quickly went viral with netizens leaving thirsty comments about father and son. 

"The one on the left (Joe) is very handsome!!" wrote one netizen, while another quipped, "Stop it. I'm married. This is so scandalous."

And seeing how it's Father's Day, one netizen didn't forget to shower effusive praise on Joe... at the expense of Zai Xiang.

"Why do you look younger than your son?" wrote the netizen.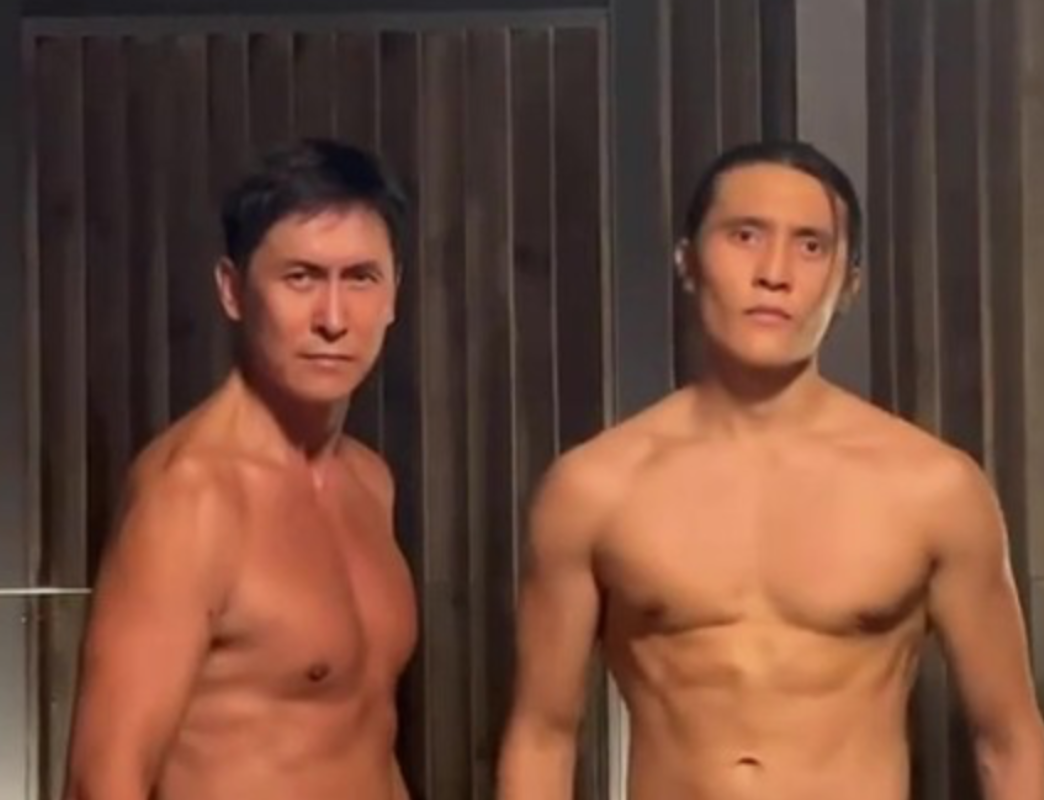 Do they look more like brothers?
Photos: Xiang Ma/Instagram