Joel Chan Has 15 Nominations At Upcoming TVB Anniversary Awards
That has got to be a record right?
Yesterday (Nov 21), TVB announced its list of nominees for the TVB Anniversary Awards on January 8 next year and it looks like Joel Chan is the hot favourite to win at least one award.

The 46-year-old actor has a whopping 15 nominations — yes, 15 — so the odds are in his favour, right?
Which award(s) will Joel be bringing home?
Joel, who starred in six different dramas this year, received three nominations in the Best Actor category for his roles in The Beauty Of War, Barrack O'Karma 1968 and My Pride. 
In case you're wondering, TVB nominates at least 10 actors per category and the top five will be revealed during the actual ceremony.
Joel also received multiple nominations in the Best Supporting Actor, Best Couple and Most Popular Male Character categories.
In an interview, Joel said he's very satisfied with his performance this year, and will take it easy when it comes to the results.
When asked if he would be canvassing for votes, he replied: "I believe that the audience can judge for themselves, they'd definitely vote for the [ones they think deserve it]!"
Joel isn't the only strong contender this year.
In fact, in the Best Actor category, Ruco Chan received four nominations for his roles in I've Got The Power, Against Darkness, My Mom, My Ping Pong, and The Righteous Fists, making him the actor with the most number of nominations in this category. 
The other nominees for Best Actor include Matthew Ho, Shaun Tam, Kalok Chow, Ben Yuen, Roger Kwok, Kenneth Ma, Moses Chan and Andrew Lam.
Among them, Andrew, who starred in the mega hit Get On A Flat is tipped to be the hot favourite to bring home the award this year.
Andrew with his Get On A Flat co-stars Elena Kong and Nina Paw
When Hong Kong media spoke to Kenneth at a press conference yesterday, Kenneth shared that he's also "taking it easy" and is rooting for his  Big White Duel 2 co-stars Roger and Moses instead.
He also said he would be voting for his girlfriend Roxanne Tong, who's up for the Most Popular Female Character award. 
When asked if he'd tie the knot with Roxanne if she were to win, Kenneth laughed and said that those are two separate things.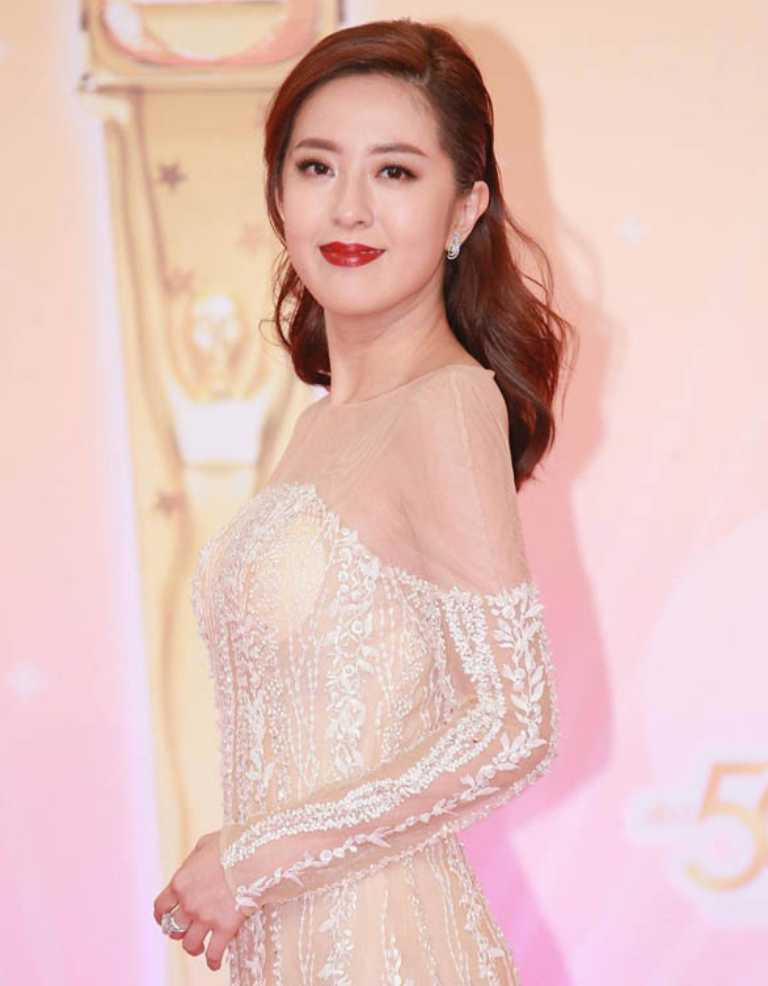 Natalie Tong is finally up for Best Actress again
As for the Best Actress award, Natalie Tong, who is no longer contracted to TVB, received four nominations in the category for her roles in The Righteous Fists, My Pride, Big White Duel 2 and I've Got The Power. 
On the other hand, TVB's current It girl Hera Chan was nominated for three dramas, Used Good, Silver Lining and The Beauty Of War.
However, netizens seem to think that either Nina Paw or Elena Kong will be named Best Actress come Jan 8.
Photos: PBE Media, sinchew
Catch Used Good on meWATCH below: