Joshua Tan Stands Up To Aggressive Stranger In Sydney; Garners Praise For His Restrained Response
The actor shared a video of the incident on Instagram, reminding everyone that it's possible to stay calm but also stand up to bullies".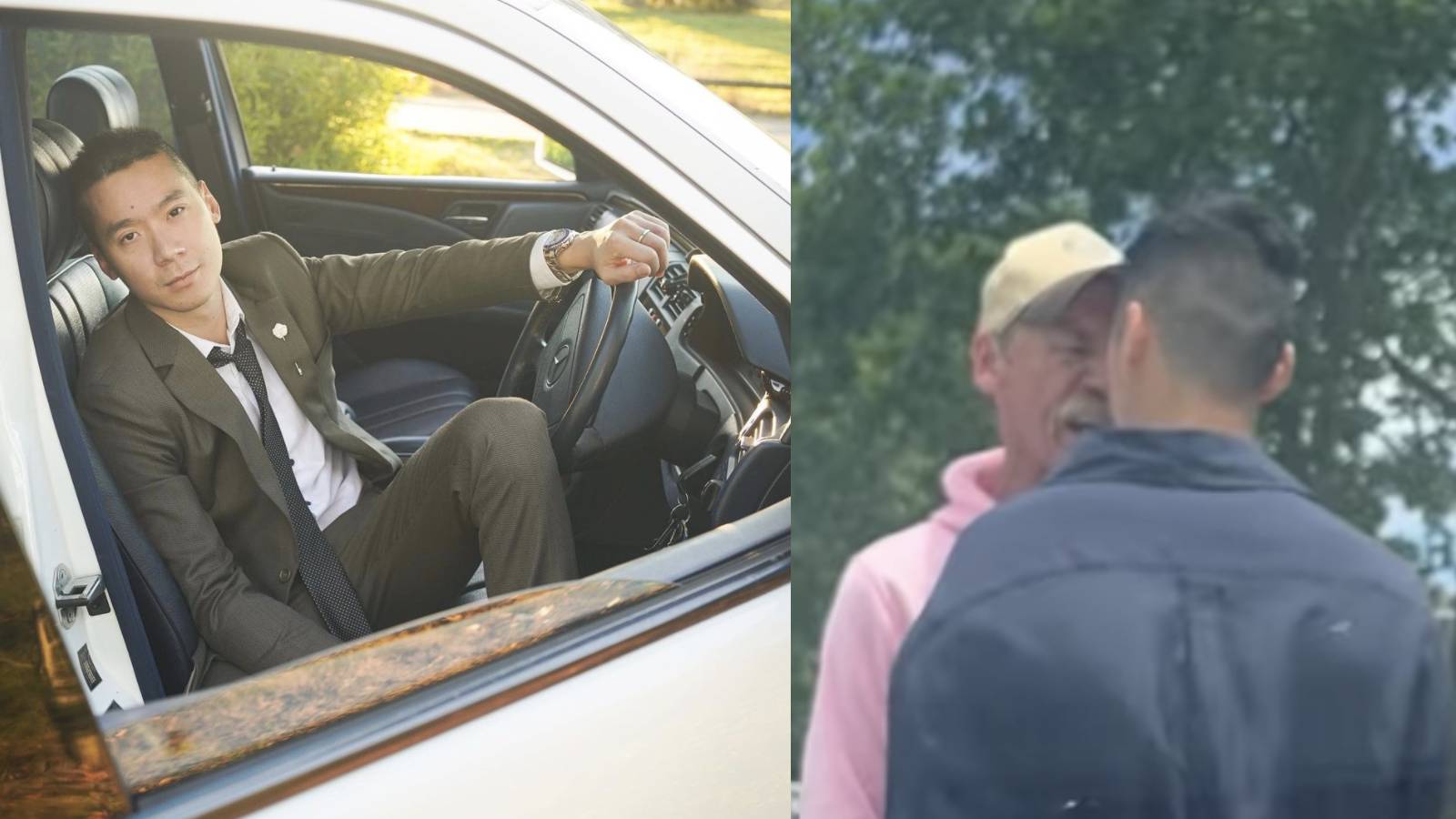 Yesterday (Nov 28), Ah Boys to Men star Joshua Tan, 31, took to Instagram to share an account of an incident that had taken place earlier that day.

Joshua's currently in Sydney with his fiancée, Zoen Tay, 23, who's studying there.

Some stranger came up and did this to me today, thank God [Zoen] was safe in the car. Viewer discretion advised - The following video may cause discomfort," wrote Joshua, before sharing a short 40-second video of the incident. However, he did not share more details about how the altercation started.

In the video, a man dressed in a pink hoodie can be seen gesturing aggressively, swearing, and yelling insults at Joshua. The situation appeared to be very heated while the couple's pet dachshund seemed to be whining in fear in the background as well.​​​​​​​
The man also seemed very resistant to Joshua's efforts to de-escalate the situation.

As the video progresses, the man got even more aggressive, standing mere inches from Joshua's face and yelling at him to "shut [his] f*******g mouth".

However, Joshua remained calm and measured throughout the entire ordeal, attempting to reason with the man without raising his voice or reacting back hostilely.

In his caption, Joshua revealed why he kept his cool.

He wrote: "RACISM IS NOT OK BULLYING SHOULD NOT BE TOLERATED (sic) It is possible to stay calm but also stand up to bullies, some resort to aggression and raised voices when confronted by firm restraint. However it is possible to stand up for yourself while at the same time, not resort to violence."

After the incident, Zoen also took to her IG Story to shed light on the situation.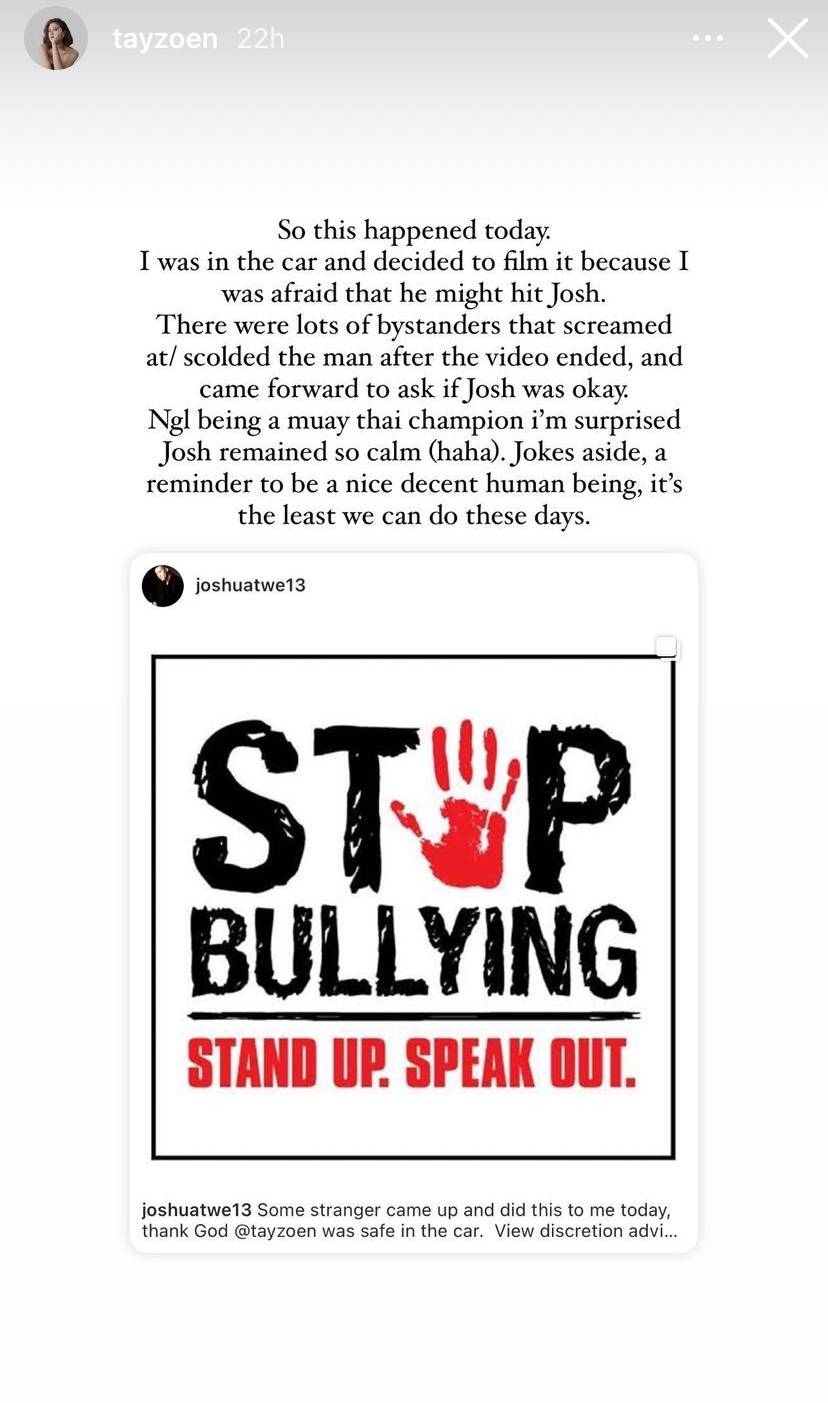 She wrote: So this happened today. I was in the car and decided to film it because I was afraid that he might hit Josh. There were lots of bystanders that screamed at/scolded the man after the video ended, and came forward to ask if Josh was okay. [Not gonna lie,] being a Muay Thai champion, I'm surprised Josh remained so calm (haha). Jokes aside, a reminder to be a nice decent human being. It's the least we can do these days.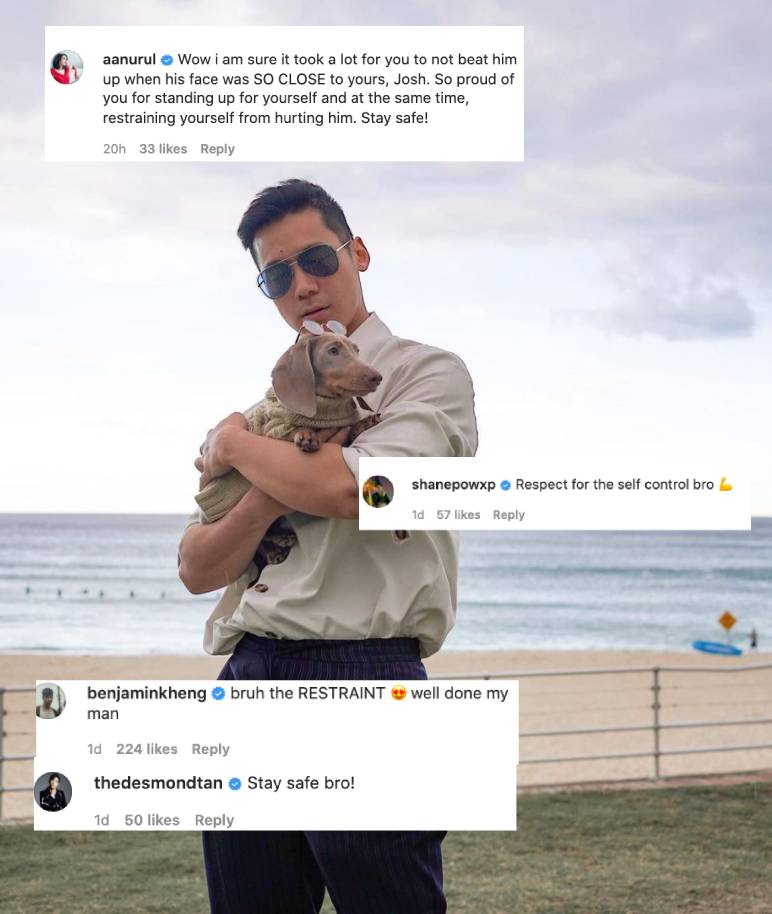 After Joshua shared the video, many netizens and celebs left comments on his post. Some, like Desmond Tan, urged the actor to "stay safe", while others, like Benjamin Kheng, praised Joshua for the "restraint he showed.

Wow I am sure it took a lot for you to not beat him up when his face was SO CLOSE to yours, Josh. So proud of you for standing up for yourself and at the same time, restraining yourself from hurting him. Stay safe!" commented Nurul Aini.

Similarly, Shane Pow also wrote: Respect for the self control bro".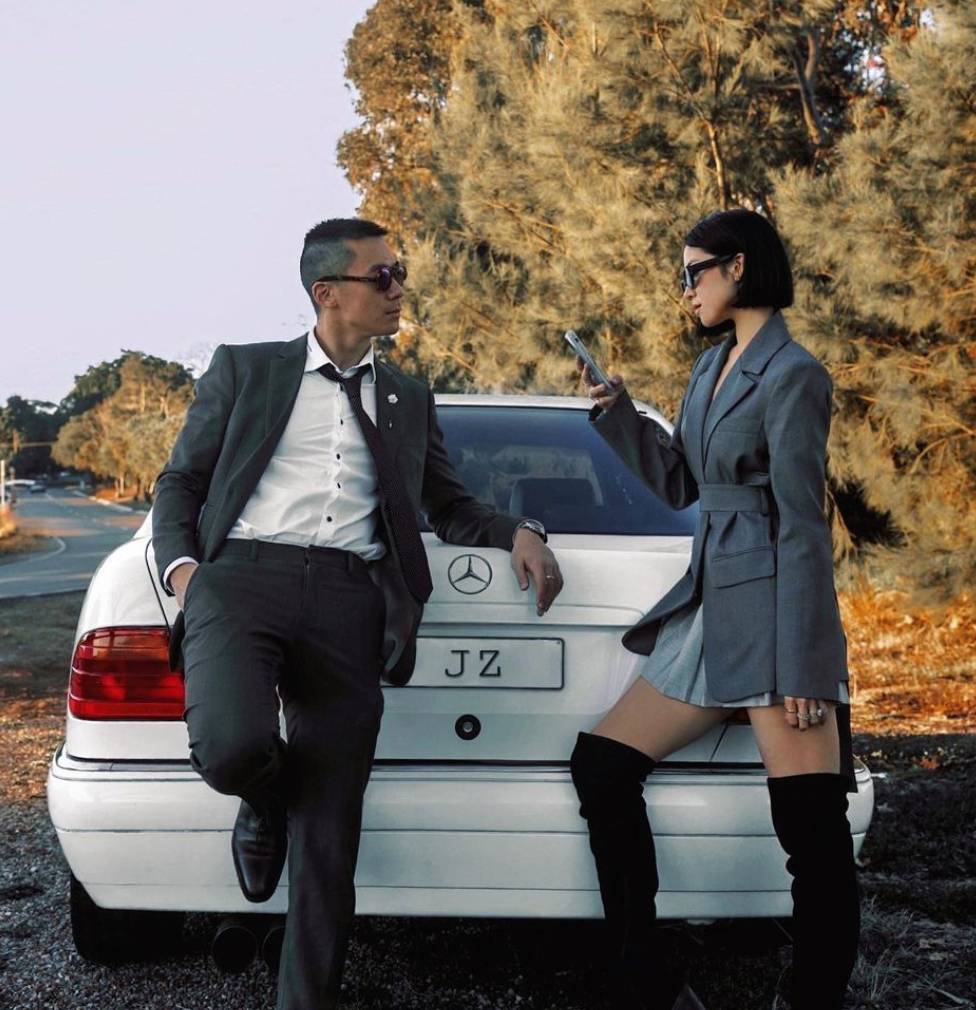 When contacted by 8days.sg for a comment, Joshua declined to be interviewed, expressing in a text that he had already said what he would like to say about the incident in his Instagram post and that he was concerned about the potential narratives that may unintentionally result from any interview.

However, he had this message to share with anyone who finds themselves in a similar situation: "[I] would like to encourage more people to stand up when they see something wrong happening, even as a third person (sic)," he wrote.
Photos: Joshua Tan/Instagram, Zoen Tay/Instagram