Julian Cheung & Anita Yuen Got Married On 3 Other Variety Shows Before Their Wedding Ceremony On Call Me By Fire 2
How many times do they want to get hitched?
Does Hong Kong actor Julian Cheung have a thing for holding weddings on variety shows?
It sure seems like it.
In case you missed it, in the most recent episode of hit Chinese variety show Call Me By Fire 2, the 51-year-old actor, who's a contestant on the show, had a wedding ceremony on stage with his wife Anita Yuen, 51, as part of his team's performance of Sodagreen's hit song 'Incomparable Beauty'.
When the group were planning the performance, Julian said he and Anita did not have a wedding when they tied the knot in 2001, and that he had always wanted to do it when they turn 60.
So he decided to give Anita a wedding "10 years early" (or 21 years too late?) on the show.
During the live performance, Anita surprised everyone when she showed up on stage in a wedding dress (see below). An emotional Julian also put a paper ring on an equally emotional Anita to mimic an actual wedding.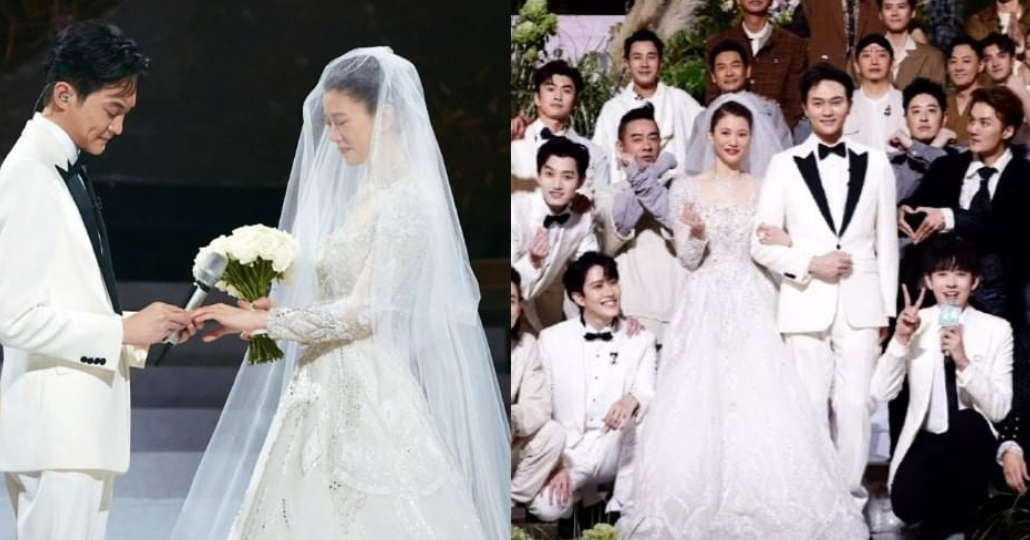 This very sweet moment unsurprisingly got Julian's team the most votes that week.
While many netizens were touched by the performance, some were not exactly thrilled that Julian had pulled such a stunt.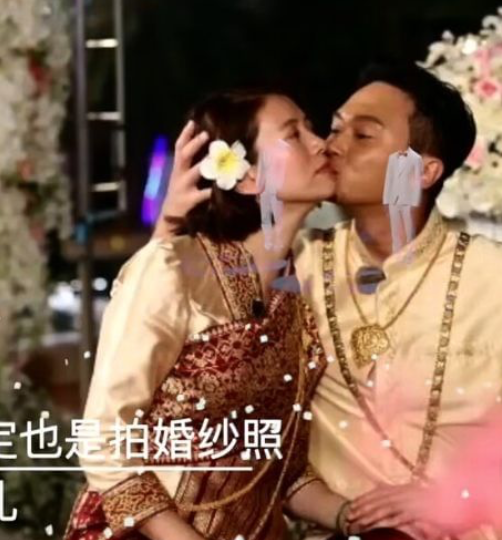 They've done this three other times already
What got netizens most riled up was that the wedding on Call Me By Fire 2 was apparently not the first time Julian had "proposed" to Anita on a show. 
Heck, it's not even the second or third time. 
That's right, Julian has reportedly asked Anita to marry him three other times, in three other Chinese variety shows. 
When Julian and Anita participated in All The Way With You Season 1 and 2, and Viva La Romance 2, the actor had also asked Anita for her hand, similarly saying that he's making up for the fact that they never had a wedding when they first got married.
They also had their wedding photos retaken during those times.
Some netizens are now questioning Julian's motives on Call Me By Fire 2, with one chastising: "Integrity is important in a competition, the value of love is even higher. Hope Julian will drop out of the contest and give his wife a proper wedding. What's the point of a five-minute wedding?"
Another netizen also scoffed at Julian for "throwing a wedding every time he goes on a variety show."
Photos: topbeautyhk