Ka-Soh Restaurant Closing Michelin Bib Gourmand-Winning Flagship Outlet In Outram
There will only be one remaining Ka-Soh outlet left in Singapore.
The pandemic has been a trying time for many in the F&B industry, including Cedric Tang, 37. He and his brother Gareth, 39, are both third-generation co-owners of Cantonese-style fish soup and zi char restaurant Ka-Soh. He tells 8days.sg that Ka-Soh's flagship outlet in Outram, which has consistently been awarded a Michelin Bib Gourmand nod since the inaugural 2016 list in Singapore, will be closing for good on June 26. The Bib Gourmand is awarded to eateries that "offer diners very good value for money, with a complete and high-quality menu priced at a maximum of S$45". It's not to be confused with Michelin stars, which are awarded to eateries of exceptional standards as determined by Michelin inspectors.
After shutting its 100-seat Outram HQ – established in 2007 within a medical alumni club on the grounds of Singapore General Hospital – Ka-Soh will be left with just one outlet in Greenwood Avenue, which seats 60 (there are also four Ka-Soh outlets with franchisees in Indonesia). This restaurant isn't the first in their stable to fold during the pandemic. Last May, sister eatery Swee Kee Eating House shut its doors after a 26-year run on Amoy Street, because the crowds in the CBD dried up during the pandemic. 
The restaurant group's history dates back to the '30s, when the brothers' grandfather, Tang Kwong Swee, started selling fish soup at a push cart stall under a different name at the old Great World Amusement Park.
All photos cannot be reproduced without permission from 8days.sg
No part of this story can be reproduced without permission from 8days.sg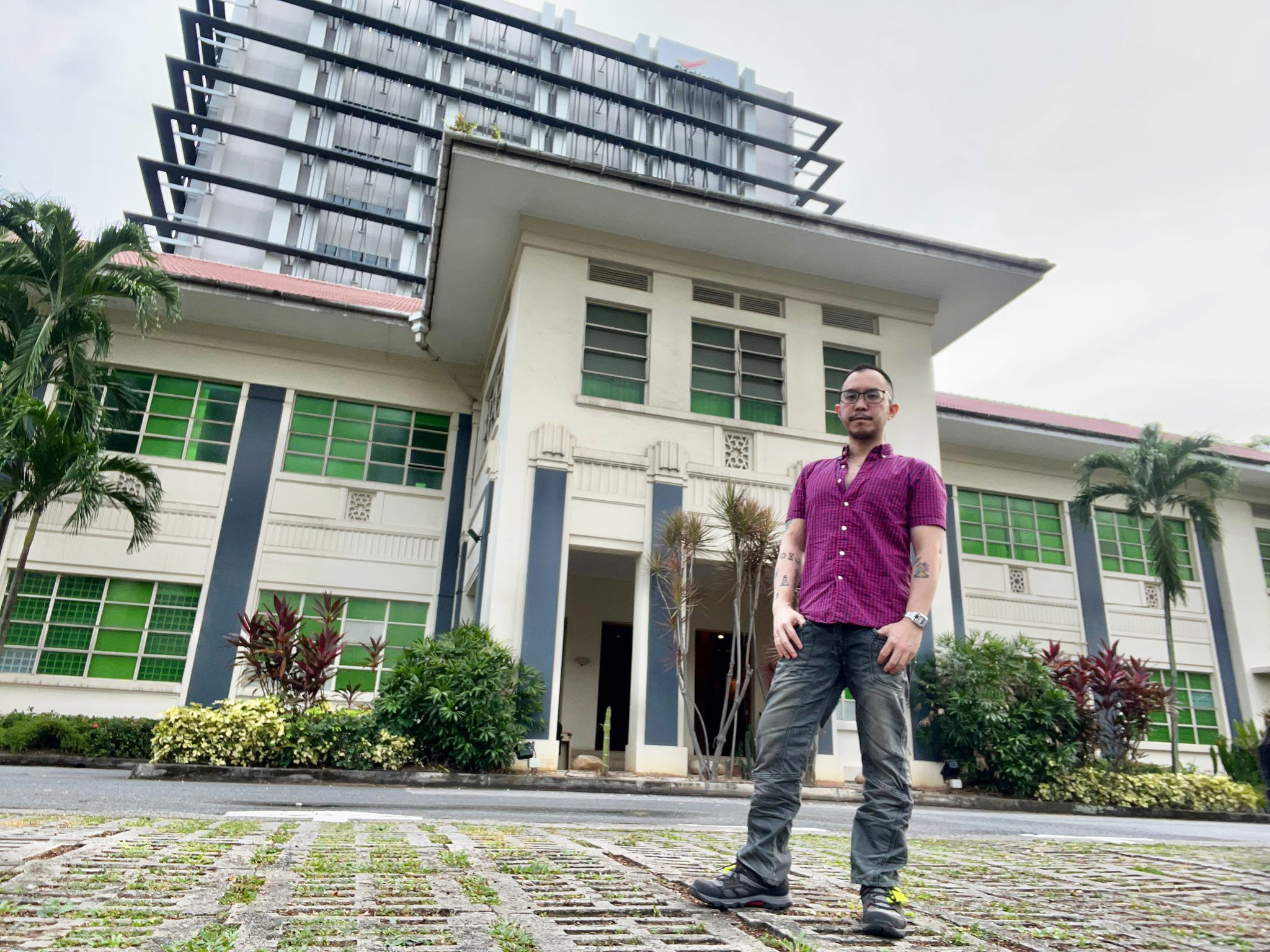 Why close the flagship outlet?
Cedric (pictured) shares that the closure was "a very hard decision" precipitated by a number of factors, including manpower woes and looming renovation costs at the ageing HQ in Outram. 
Despite business picking up recently at the Outram outlet after dining restrictions were lifted, it wasn't profitable yet – it was sales at the newer Greenwood Avenue restaurant that kept the Ka-Soh brand afloat. 
Moreover, "being around 20 years old, staying on at Outram means investing in fixing a lot of things, from the air-conditioning to various equipment," shares Cedric. These renovations would cost an estimated "$50K".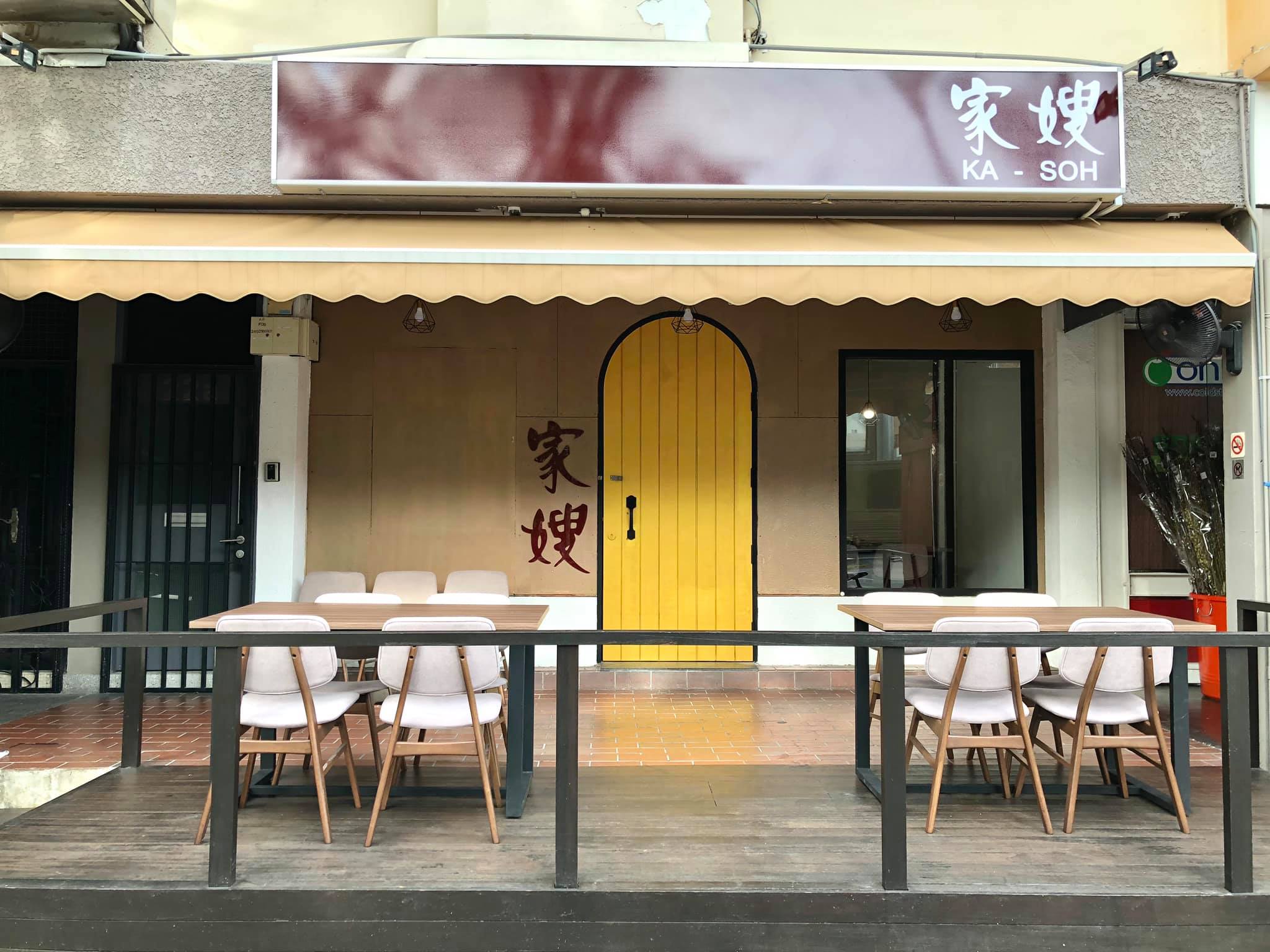 "As Greenwood (pictured above) is only two years old, most of the equipment there is new," says Cedric. Once Ka-Soh at Outram shutters, he has no plans for expansion. His four remaining kitchen staff are all old-timers with the eatery.
Manpower issues as long-time staff retire or return to Malaysia 
Staffing issues have been a bugbear for the towkay since late last year when some of their Malaysian kitchen crew returned home once borders reopened, or were poached by other eateries. "My manpower at both restaurants was already at the absolute bare minimum [earlier this year]," he says. "But when my father (second-gen owner Tang Tat Cheong) passed away at the end of March, I knew that some of our long-time staff would also feel that it's time for them to retire."
Indeed, some of the cooks who have been with the brand for more than 20 years decided to retire, or return to their home countries for good. "Currently, I only have three full-time kitchen staff at each of the two restaurants. By July, [Ka-Soh at] Outram would've been down to two kitchen staff and it would be impossible for us to operate fully," explains Cedric.
Replacing those workers wouldn't be easy either, he says, even though borders reopened. "[Salary] expectations have changed. The salary for a Malaysian kitchen assistant [with no experience] now starts at $2,000 per month (up from $1,800). You haven't factored in the cost of their work pass, which is about $300," he says. "But now, a lot of [foreign staff] are asking to cover lodging too, which adds another $400 to $450."
This meant that he and his brother had to pull shifts at the two restaurants just to keep them running. "It wasn't exactly an efficient use of our time, because time spent working in the restaurants meant we couldn't work on [drumming up biz for] the brand," says the towkay.
Closing Michelin Bib Gourmand-winning outlet hurts
As for the Michelin Bib Gourmand award that Ka-Soh's Outram flagship boasts? "I hope that [the Michelin Guide] will take notice and come and inspect us at Greenwood!" says Cedric with a laugh. He quickly sobers up and continues, "but seriously, it wasn't an easy decision to make, as the flagship restaurant wasn't just [a result of] my hard work, but my whole family's hard work for over 20 years, from when my dad first opened the restaurant".
He adds: "It brings us the most joy to see happy customers who tell you the food is good, and that they'll come back again. The Bib Gourmand is just icing on the cake," he adds.
Ka-Soh's popular har cheong gai unaffected by Malaysian chicken ban
Ka-Soh will continue selling its yummy signature prawn paste chicken (left), since the eatery is not affected by Malaysia's chicken ban — it uses frozen chook from Brazil for the dish. Other chicken items like the Roasted Crispy Chicken (right), however, require a whole fresh bird. "I think we will try cooking with frozen chickens first, but if it really doesn't work out, then there are other alternatives, [chicken is] not a big part of our menu," says Cedric. 
He also won't be making any further price adjustments, having just raised prices in March. He estimates that prices of ingredients like cooking oil, eggs and of course, chicken, have gone up by "15 to 20 percent" since then. "But we'll try to absorb costs as much as possible, because it's quite understandable that our customers are feeling the [effects of] inflation too."
The details
The Ka-Soh flagship outlet's last day of operation is on June 26. Alumni Medical Centre, 2 College Rd, S169850 . Tel: 6473-6686. Open daily except Tue, 11.30am – 2pm; 5.30pm – 9pm. 
Ka-Soh's remaining outlet is at 22 Greenwood Ave, S289218. Tel: 8754-7481. Open daily except Mon, 11.30am – 2pm; 5.30pm – 9pm. More info via Facebook and website.
All photos cannot be reproduced without permission from 8days.sg
No part of this story can be reproduced without permission from 8days.sg