Kate Pang Found Husband Andie Chen "Very Unlikable" Cos He Told Her To "Go Back [To Taiwan]" When They First Met
The 39-year-old actress, who is now happily married to Andie, also revealed why she used to not have faith in marriage and commitment in the latest episode of Hear U Out.
Looking through former Mediacorp actress Kate Pang's Instagram page, one would never have guessed that the 39-year-old mum-of-two used to fear marriage and commitment.
Kate basically left her dream job as an actress to focus on looking after son Aden and daughter Avery, who are now eight and six respectively. And from the looks of the many pictures they've taken together, you would think that being a stay-at-home mum has always been Kate's calling.
However, on the latest episode of Hear U Out, Kate, who was a guest along with hubby Andie Chen, revealed that getting married was never in her plans. On top of that, she didn't even find Andie remotely likeable when they first met.
Kate often posts snaps of her happy family on IG
When Andie spoke about not knowing how to behave and communicate well with people when he was younger, Kate wasted no time in nodding her head in agreement.
She went on to reveal that she first met Andie during a press event for Fighting Spiders 2. It was her first day in Singapore, and her manager suggested she attend the event.
Kate recalled that Andie had blonde hair then, and looked extremely haughty when chatting with others. She was then introduced to him by her manager, who told him Kate had just arrived in Singapore from Taiwan.

And Andie's first words to her were: "You're from Taiwan? You can just buy a ticket to go back now."
Yikes.
According to Andie, he had good reason for saying that to his future wife. 

"Because the Taiwan market is so big, and I thought [why would you] come from Taiwan to Singapore? Isn't it strange to move from a big market to a small market?" he told Yifeng. 
Well, not to Kate, who added: "That was the first time I met him and I found him very unlikable."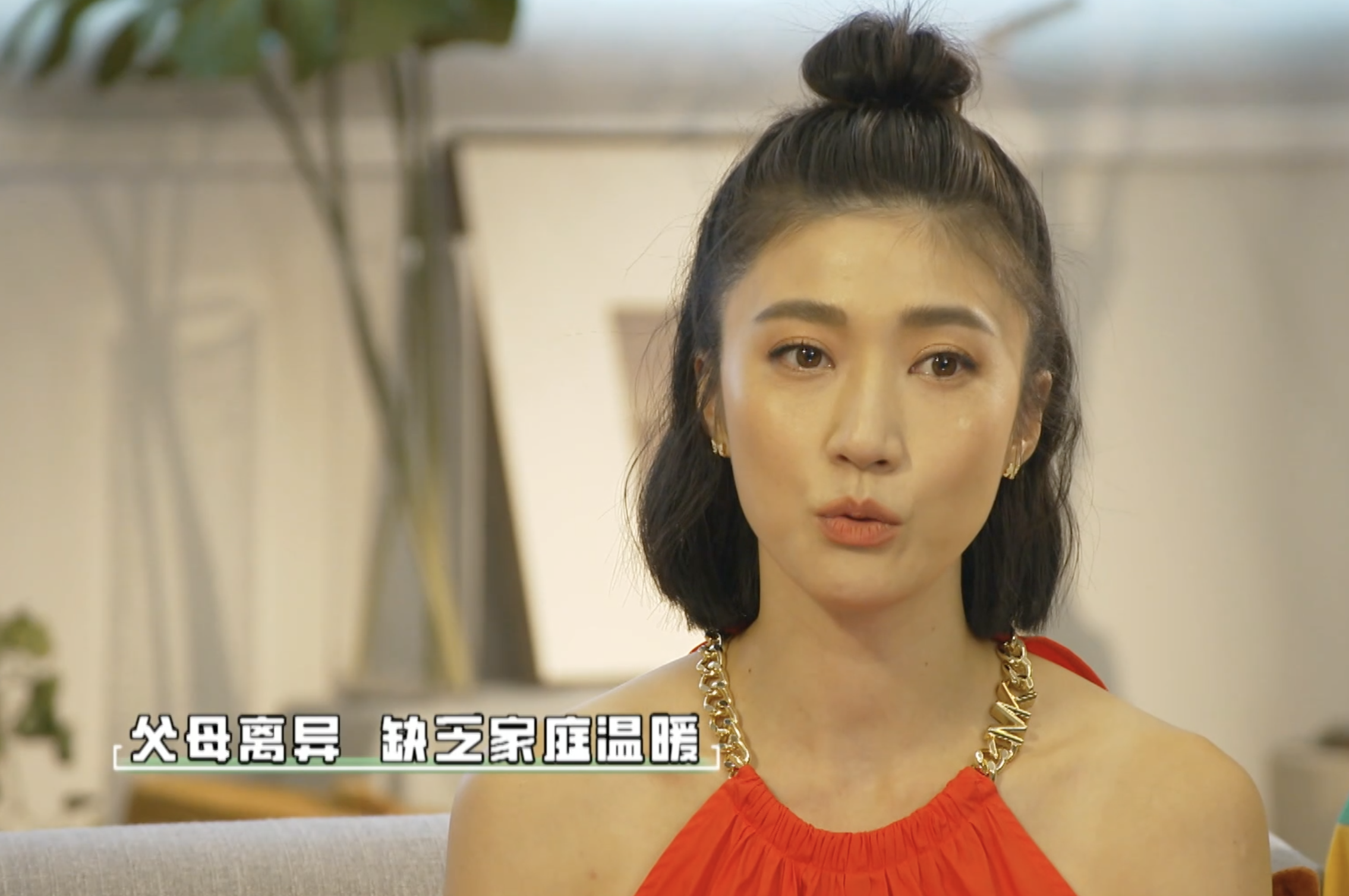 Kate comes from a broken family and had an unhappy childhood
Host Quan Yifeng then talked about Kate's career and asked if she preferred to act or host.
"I like acting 'cos I don't like myself. When I'm acting, I feel like I don't have to be myself, and I enjoy getting to act as someone else," said Kate.
Yifeng was surprised by Kate's confession and urged her to explain herself.
Kate went on to reveal that she didn't have a happy childhood. She never had a clear goal like Andie, who wanted to be an actor since he was a kid. Kate also said she never achieved anything that she really wanted in her youth.
She did not have a good relationship with her family too and was raised by her grandma after her parents split up when she was two.
"We're not very familiar [with each other]," said Kate of her parents.
Her dad remarried around the time Kate completed secondary school, and she thought that the arrival of a "maternal figure" would finally provide her with some semblance of a "complete family".

However, that never happened as her dad went on to lead a separate life with his new family, and didn't include Kate and her sister.
She then moved to study in Taipei. There, she learnt how to be independent while living in a cheap rented flat with her cousin.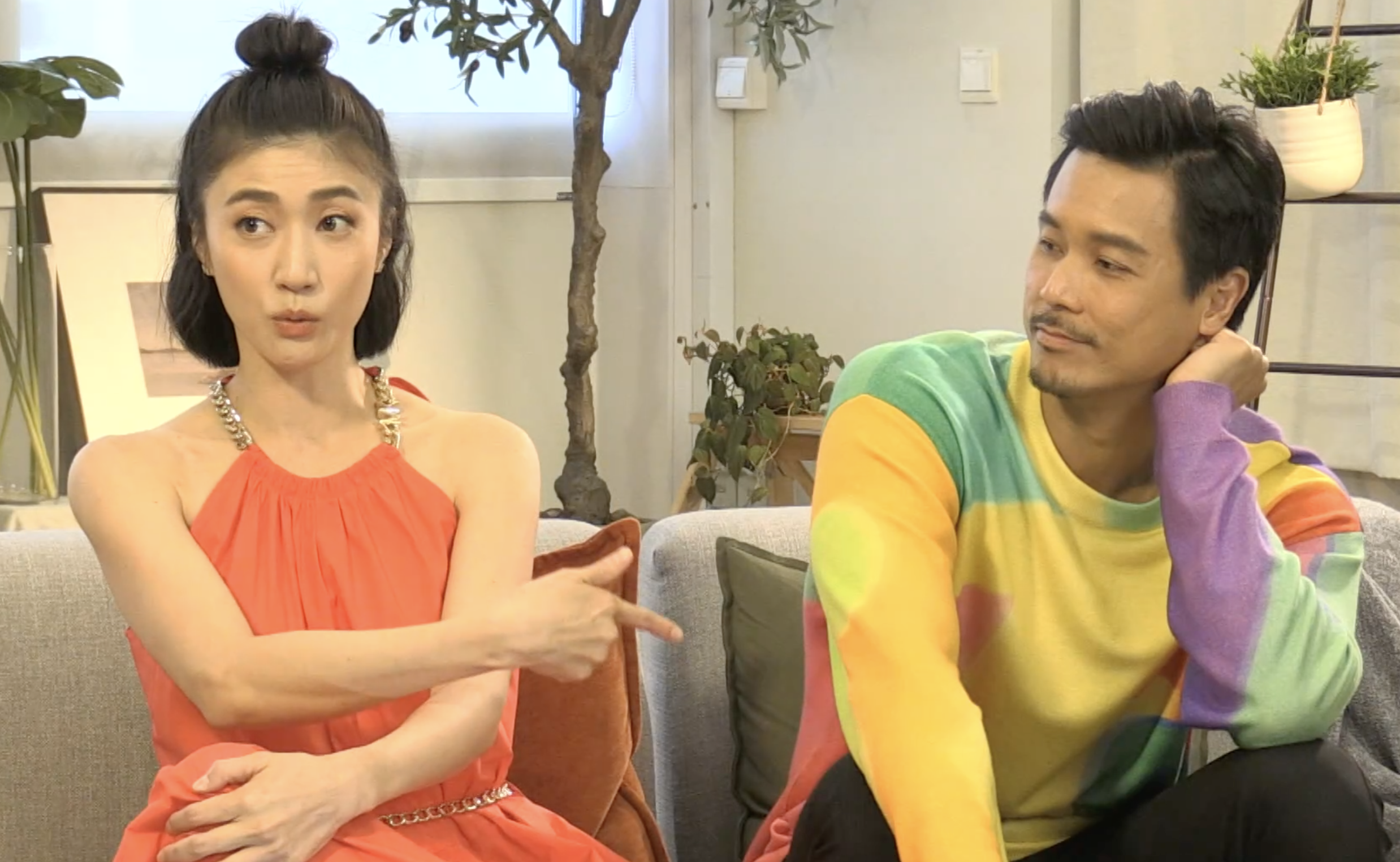 Andie would always be the one to cry during a bad fight, and Kate never really understood the need for crying
Kate went on to say that her upbringing led her to be emotionally closed-off. She has trouble reacting to emotional situations and doesn't know how to express herself when something got too heavy or sad.
In fact, she said Andie is always the one who cries during their fights. Kate, on the other hand, would never "feel like there was anything to cry about".
"At the start [of our relationship], I never thought about getting married because I was scared of getting divorced. I felt that promises of commitment were all rubbish. Things like 'I will take care of you for the rest of my life' [sounded] like nonsense, and it's so easy for people to just split up," said Kate, as she rolled her eyes while recounting her thoughts on marriage.
She admitted she knew her way of thinking was "unhealthy" and that it stemmed from her own idea of what a family should look like.
She added: "My grandma brought up so many children by herself, and still lived to an old age. She's not lacking a limb or anything, so why not?"
It was only when Kate met Andie's family that she saw what a "normal" family could be like.
Over time, Andie also made her feel secure in their relationship. "He would be the one to always tell me that marriage is a lifetime commitment, and that [I] cannot keep thinking about splitting up every time we quarrel," she said.
Photos: meWATCH, Kate Pang/ Instagram
Watch the full episode of Hear U Out with Andie and Kate on meWATCH, or catch it below.