Keanu Reeves Bought A Rolex For Each Of His John Wick 4 Stuntmen After Filming Wrapped
Keanu Reeves showed his appreciation to the stunt performers by gifting a Rolex to each of them.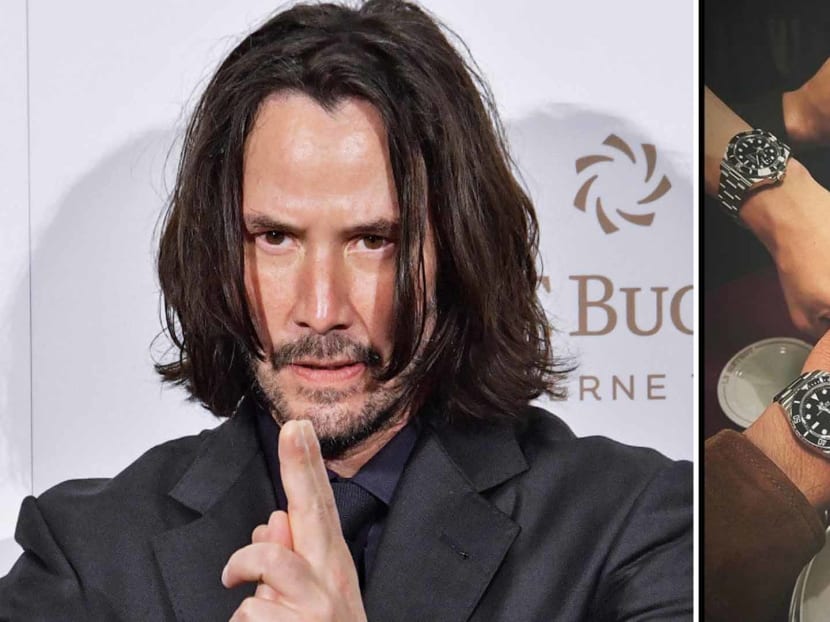 Keanu Reeves is one generous dude.
Reeves, 57, reportedly celebrated the production wrap on John Wick: Chapter 4 by presenting members of his stunt team with — wait for it — Rolex Submariners. Go ahead, say it: Whoa.
The internet is going wild with pictures of Reeves gifting a Swiss timepiece to each of the four stunt performers — Bruce Lee Concepcion, Jeremy Marinas, Dave Camarillo and Li Qiang — at Le Bistro Paul Bert in Paris on Saturday night (Oct 23).
He even had the Rolexes personalised.
In one snap shared by Marinas on Instagram Story, the message "The John Wick Five Jeremy Than You Keanu JW4 2021" was seen engraved on the watch.
Marinas, a performer with 87Eleven, the stunt choreography company behind the brutal gun-ku in the John Wick movies, rejoiced by calling the watch the "best wrap gift ever" on his Instagram story.
Rolex website, the Submariner costs S$11,190.
This isn't the first time Reeves showered lavish gifts on the stunt performers. In 2003, after filming an intense brawl for The Matrix Reloaded, he bought each of the 12-man stunt team a Harley-Davidson motorcycle. Yes, twelve Harleys.
Speaking to the Seattle Post-Intelligencer then, Reeves said, "We were all in this thing, and we were training together beforehand. I just wanted ... to give a bigger thank-you to all these guys who helped me make this, I think, one of the great movie fights in the history of cinema."
The tentatively titled John Wick: Chapter 4 — which also stars Hiroyuki Sanada, Donnie Yen, Ian McShane and Rina Sawayama — is slated to open in the US in May 2022. No local release date is set at time of writing.
Reeves will next be seen in The Matrix Resurrections, premiering here Dec 22.
Photos: TPG News/Click Photos, Jeremy Marinas/Instagram