Before Kenix Kwok's 12-Year-Old Daughter Won Academic Awards In Primary School, She Used To Attend 2 Kindergartens At Once
The tween most recently bagged a Most Outstanding Character award in school. 
Celeb couple Kenix Kwok and Frankie Lam's 12-year-old daughter Tania Lam is known for having stellar grades at school.
Now she can add one more accolade to her long list of achievements, even at the tender age of 12.
On June 25, Kenix shared on Instagram that her daughter had snagged a Most Outstanding Character award in school, which the 52-year-old actress says is more important than having good grades. 
"Learning is not about going after grades, what matters most is your character," wrote Kenix.
"An award is not for comparison, it's a form of encouragement. When you received the Most Outstanding Character Award today, it goes to show how well you're doing in school. It's such a valuable [award]!."
"Please continue being yourself, and helping others. Keep up the good work! We LOVE you Tania!" she added.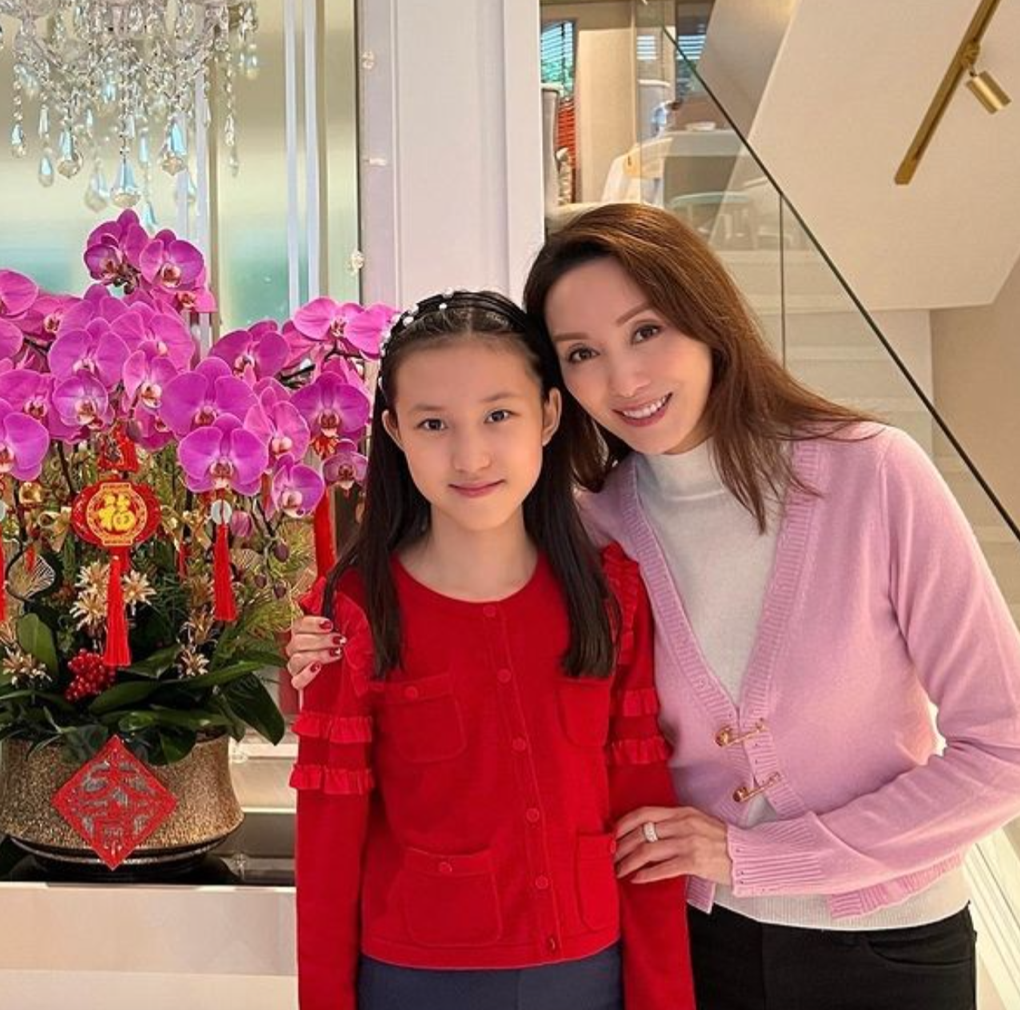 Guess you gotta start 'em young?
Looks like the actress' decision to put aside her showbiz career to take care of her daughter since 2010 is really paying off. 
Since young, Tania has learnt to draw, sing and play the piano.
In primary school, not only did she get a scholarship for her outstanding grades, Tania was also named the school's "academic champion for three years straight". 
Tania, who used to be a prefect in primary school, became a class monitor when she went on to secondary school.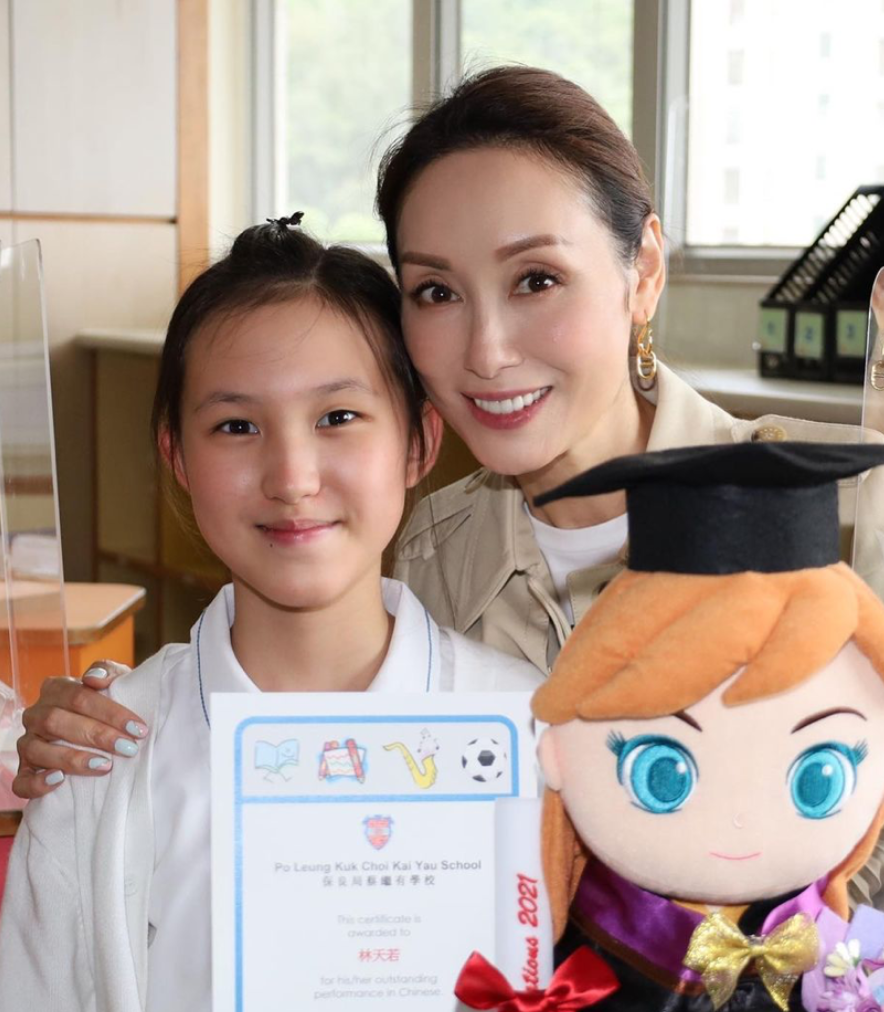 Why go to one kindergarten when you can attend two?
But all these talents didn't just come "naturally". In fact, Tania had put in a lot of hard work to get where she is now.
According to reports, Kenix, who's pretty much known as a "tiger mum", used to enroll Tania into two kindergartens - Christ Church Kindergarten and St. Catherine's International Kindergarten - at the same time.
Back then, Tania had to attend classes at one kindergarten in the morning and the other in the afternoon. 
And obviously, her primary education had to be top-notch too. 
Tania went to the independent Po Leung Kuk Choi Kai Yau School, which provided International Baccalaureate (IB) education. 
That was also where Tania received 12 years of bilingual education, which explains why she was able to eloquently switch between English and Cantonese during her live stream earlier this month. The tween is apparently fluent in Mandarin too.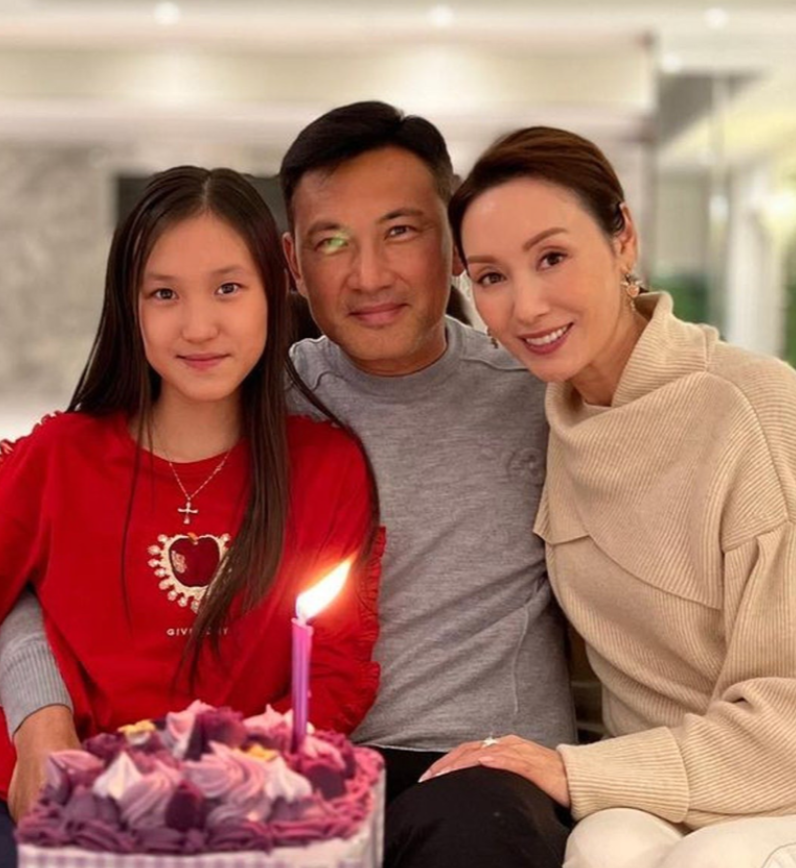 Their daughter is definitely their pride and joy
Seeing how well her daughter is doing in school, Kenix once shared that she doesn't mind being called a "tiger mum" and does not regret her parenting style.
She added that all that matters is Tania's future and that she's happy that her obedient daughter has not let her and Frankie down.
Speaking of Frankie, it looks like husband and wife are definitely on the same page when it comes to educating their daughter. 
The actor is reportedly also a very strict - but not fierce - dad at home.
He'd constantly remind her that happiness is not guaranteed, and to always be grateful and content. His fatherly advice also extends to daily life - he'd tell her that she should not waste food, and to donate her toys if she's no longer playing with them. 
Photos: Kenix Kwok/Instagram, Tania Lam/Instagram