Kenneth Ma Wants Reporters To Know He Isn't Going To Marry Girlfriend Roxanne Tong During His 2-Month Break From Work
Instead, he'll be busy playing football.
Every time TVB actor Kenneth Ma, 48, meets reporters, he's always asked the same question: "When are you going to marry your girlfriend Roxanne?"
Kenneth and TVB actress Roxanne Tong, 35, have been dating since 2020 so that's two years of incessant questioning, if you think about it.
On July 6, the actor, who was at an event with his TVB colleagues Rosina Lam, Nancy Wu and Lai Lok Yi, was greeted by a media scrum.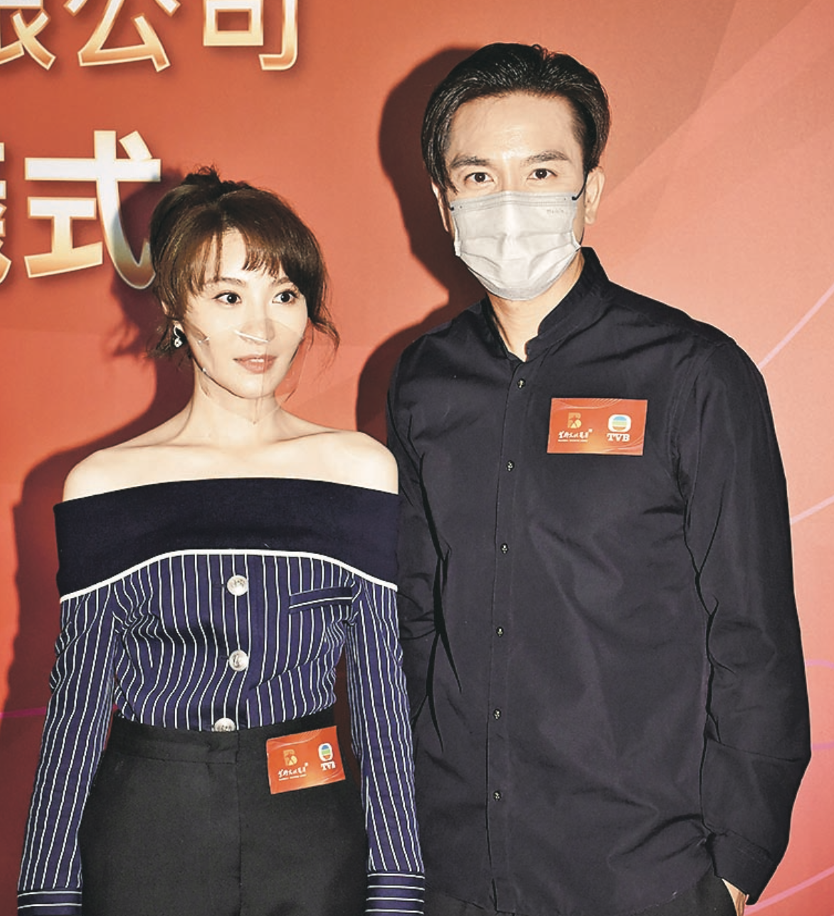 Kenneth is starring opposite actress Rosina Lam in new TVB drama Speakers of Law
Kenneth, who recently wrapped filming for his upcoming drama Speakers of Law, revealed that he's taking a two-month break from work.
He then quipped that his full-time job for now is "playing football."
When asked if he would take this time to tie the knot with Roxanne, Kenneth said: "Just 'cos [I have] time on my hands doesn't mean we're getting married."
He added that Roxanne is now in Australia for work but he couldn't tag along as he has job commitments in Hongkong.
That prompted reporters to ask Kenneth if "absence makes [their] hearts fonder".
Kenneth's reply? "[I] will let you know when we're no longer separated."
Photos: sinchew