Kevin Cheng's Wife Grace Chan Gives Birth To A Boy For The 3rd Time
Yup, guess those rumours that their third kid is a girl was wrong.
Last November, Hong Kong celeb couple Kevin Cheng, 53, and Grace Chan, 31, announced that they were expecting their third child. 
The couple, who has two sons, Rafael, three and Yannick, one, said they were not going to reveal the baby's gender just yet — though obviously, everyone's rooting for them to have a girl. 
Yesterday, Hong Kong media reported that Grace gave birth to her and Kevin's third child on Wednesday night (Jan 11).
And guess what, it's a boy. Again.  
Kevin also responded to the media, saying that "both mum and son are healthy."
Rafael and Yannick have a new baby brother.
Netizens are now asking Kevin and Grace to try for a daughter again, though some have expressed concern on how taxing and exasperating it must be for Grace to keep trying for a girl. 
Also, Kevin revealed at an event that this pregnancy was pretty rough on his wife. 
"She dealt with cramps and swelling. We all know how slim her legs are, yet they swelled to a point where we could no longer see her ankles," he said, adding that Grace did not feel happy about it and that he would give her massages to help ease her discomfort.
So would that deter Grace from trying for a girl again? Only time will tell.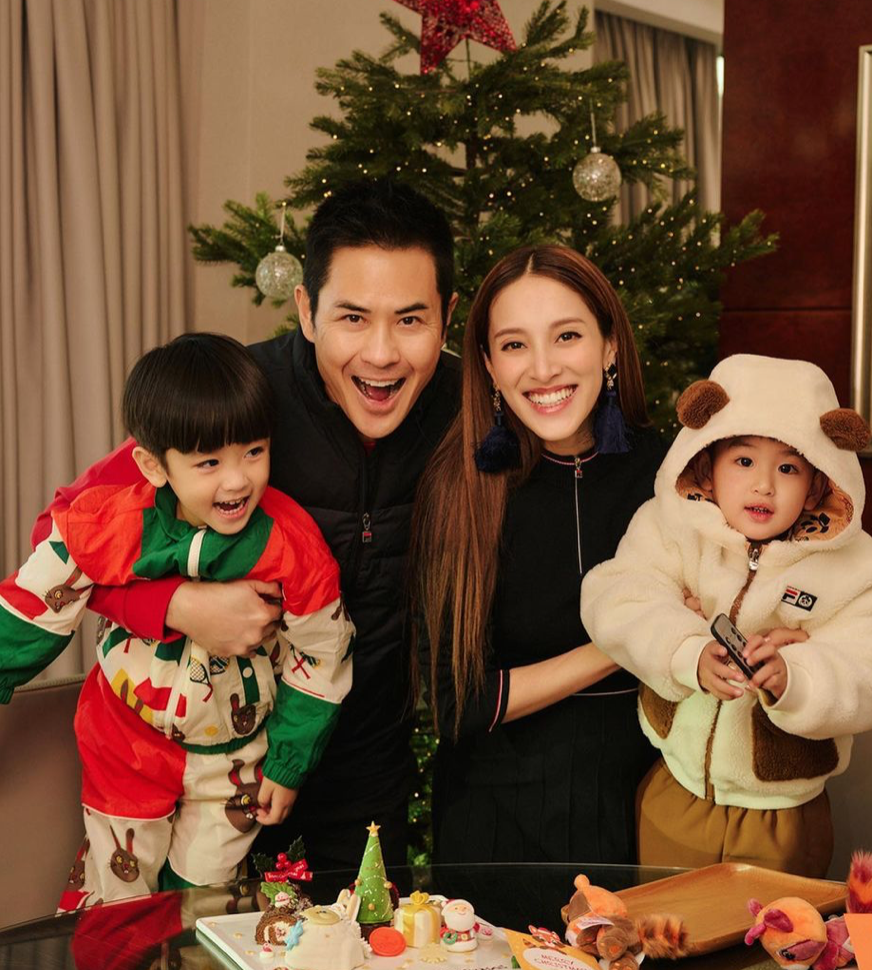 Time for a new family photo!
Photos: Grace Chan/Instagram