Lee Wei Song, Lee Si Song Reveal Producers Wanted Them To Criticise JJ Lin & Angela Zhang On Music Shows For Effect, & Why They Refused To Do It
The music producer brothers were guests on Joanne Peh and Qi Yuwu's new YouTube show, where they revealed secrets about the music industry.
Last month, Qi Yuwu, 45, and Joanne Peh, 39, launched their new YouTube series Wu Suo Bu Tan, where they invite their industry pals to share some behind-the-scenes goss about showbiz in Singapore.
In the most recent episode, which aired yesterday (Oct 31), the couple had local songwriters and music producers Lee Wei Song, 55, and Lee Si Song, 55, on the show to talk about their experiences in the music industry.

And boy, did they have lots of tea to spill.
Wei Song shared about how he once participated in a Chinese music show, which featured singers like Tiger Huang, Angela Zhang and Kenji Wu.
"[The production team] had to create some touching moments, so when Tiger Huang was singing, they played a video of her and her daughter. Then one of the directors came to me and said, 'Teacher, once she's done talking, you cry,' but I told him, 'No, I can't cry.'"
Wei Song then revealed he was told to intentionally pick on Angela Zhang.
"Once, after Angela Zhang was done singing, someone told me, 'Teacher, you have to tell her that she only knows how to wear mini skirts, and that she doesn't have much talent at all'. But I said, 'How can I hurt her like that? I'm not going to say it.'"
And apparently, Wei Song wasn't the only one who had to deal with shady requests from producers.
According to Si Song, when he was on a show a few years back, the production team told him, "Later, when the newcomer is up against JJ Lin, after JJ is done performing, I need you to criticise him to create buzz for the show."
Si Song said he actually felt that JJ did well, which was why in the end he merely commended the newcomer for his performance and did not follow the production team's instructions to criticise JJ. 
"Afterwards I told my manager, 'If I were to nitpick on [JJ], would I be able to walk out of the door?' [The place was filled with] JJ's fans. I told my manager, 'We should leave this place soon, we're not coming back for the next episode'," he said.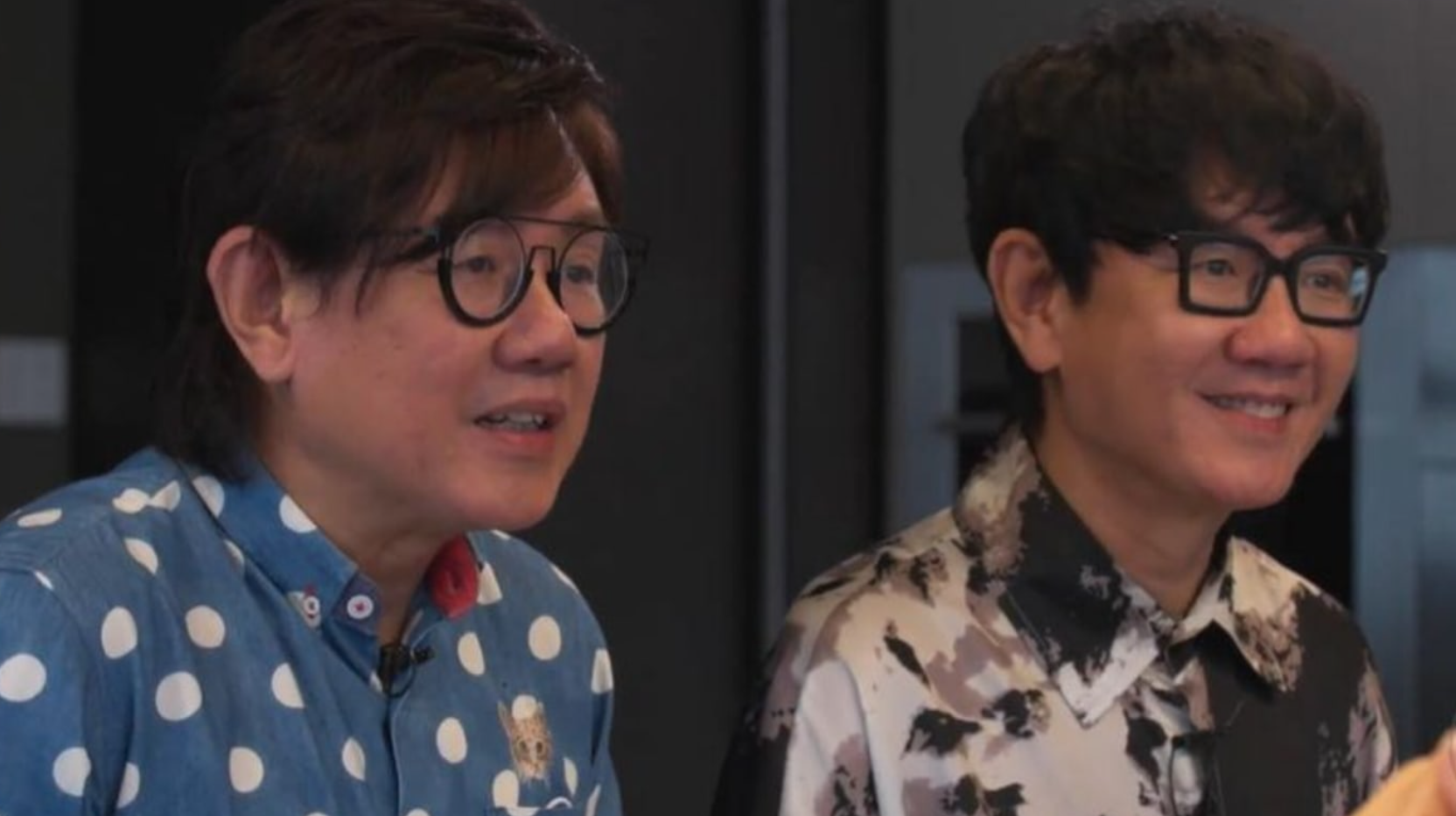 The music industry is a tough place to be in
Wei Song also said that these days, singers tend to have the mindset that they have to "win" whenever they release a new song.
It's why, added Wei Song, we're always hearing singers belting out high notes in every song.
Si Song concurred that singers now just want to "show off their skills", and even though the audience may be impressed after hearing them perform, these songs tend to not stay in people's hearts or "nourish their souls". 
When Joanne asked if such a trend has affected the brothers, Wei Song shared that their strength is in songwriting and music production, and that they know how to find a balance when making music. 
"Albums are getting increasingly obsolete in the industry. Many music producers end up becoming judges for competitions, and soon people forget who they used to be."
However, Wei Song and Si Song's manager told them that they should "continue doing [their] own [music], because one day it will definitely come back."
Photos: 8World, Two Happy Media/Youtube