Leon Jay Williams' New Drama Was Actually Shot 10 Years Ago, He Doesn't Think It Looks Dated 'Cos They Were Already Using iPhones
The actor says the decade-long delay "might be a new record". Also good news? The drama has already topped the ratings on Chinese video platform Sohu. 
On July 31, Mediacorp artiste Leon Jay Williams, who recently celebrated his 46th birthday, revealed on Instagram that his, um, new Chinese drama The Enticement was finally released on Sohu's online video platform earlier that month.

But here's the thing: he actually shot it a decade ago. Yes, a whole 10 years have passed since he worked on the drama. We mean, the actor wasn't even married then. And now, he and his wife, Joyce Li, have a seven-year-old daughter named Harper.

The drama, which also stars Chinese actress Huang Shengyi, was filmed in Beijing and Xiamen in 2012, and was unfortunately shelved till today.
Leon added in his caption that the success achieved by The Enticement, which has topped the ratings on Sohu, makes it one of his "best birthday presents this year".
"I did this 10 years ago and hoping this will be another timeless series for everyone!" he wrote.
After a decade!
In an interview with 8days.sg, Leon shared more about the drama's long-delayed broadcast date.
The actor joked that while it's relatively normal for productions to have their broadcast date delayed in China, having a drama released 10 years after it was filmed "might be a new record".
"In China, it's actually not uncommon for whatever show, be it a movie or a drama, to be shelved for a few years before it comes out 'cos there are a lot of licensing issues, and post-production issues. I'm not very clear about [these], 'cos I'm not part of the post-production process, but it is quite common for shows to be held [back] for a few years," he said.
Leon went on to share that he was still a little surprised that The Enticement was delayed for so many years.
Describing the drama as a "very wholesome family drama", the actor shared that the whole production had a rather big budget, as well as the backing of a government-owned television network too.
Flashing his signature dimpled smile.
But now that it's finally released, and has topped broadcast ratings to boot, Leon can now heave a sigh of relief. (P.S: He did a live broadcast with Sohu on Aug 4 celebrating the drama's release, and garnered a massive 2.3mil views).
"I didn't expect anything 'cos I almost forgot that I had this drama that was filmed, [since] it's been 10 years. So from not expecting it to air at all, to becoming number one, it's a very nice surprise for me," he said.
Leon went on to describe The Enticement as a drama that has a certain "vintage" quality to it, when asked if he was worried that viewers might find the drama a little dated.
"I was quite worried before it came out. To be honest, I can't really remember 100 per cent of what we actually did, so I'm actually watching it as it's being aired as well. I'm glad to say that at least, then, we were using iPhones, so it doesn't look that dated (laughs). I think there's a sort of vintage quality to it, and I also feel 'cos it's a family drama, it becomes seen as one of the classics, pretty much like a lot of my previous idol dramas," he said.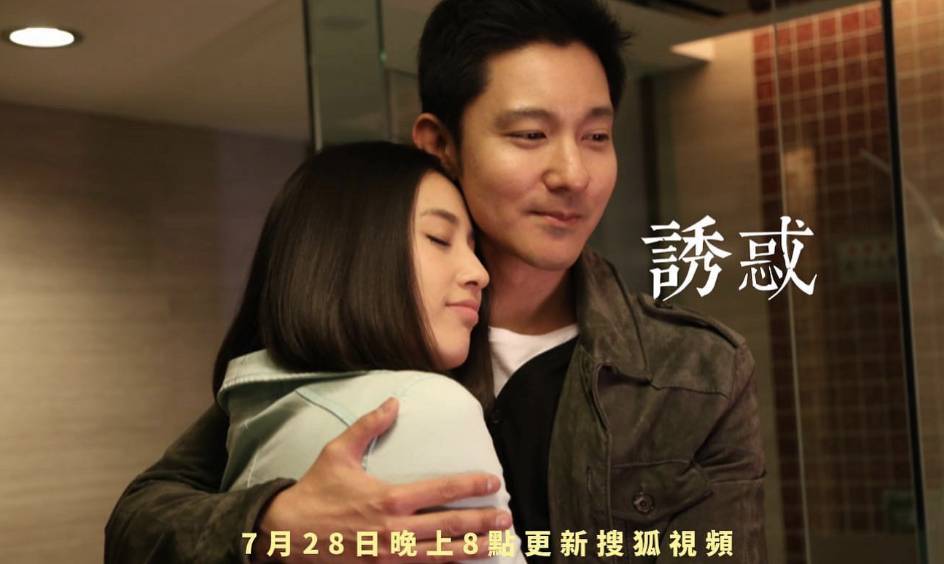 10 years ago and 10 years later, he still looks the same.
The actor also shared that the drama's a nice gift of sorts for his fans, since he hasn't really worked on projects since the pandemic begun.
"I feel that I've done something, even though I haven't actually done anything for two years. It's not new to me, but it's new to the viewers, [and] it shows that I'm still relevant, and that things still get to come out [even though I've not acted for a while]," he said.
Leon later revealed that he intentionally cut back on work during the early years of the pandemic, despite receiving a few acting offers in China, as he didn't want to risk the health of his family.
"I do enjoy acting, but I'm not gonna put my own health and my family's health at risk for my job, you know. I'm lucky to be in a position where I don't have to, so I decided to just take a couple of years off," he said, adding that he would still like to return to work in China once the country relaxes its quarantine and travel restrictions.
He also revealed that he's done a couple of auditions for US-based projects.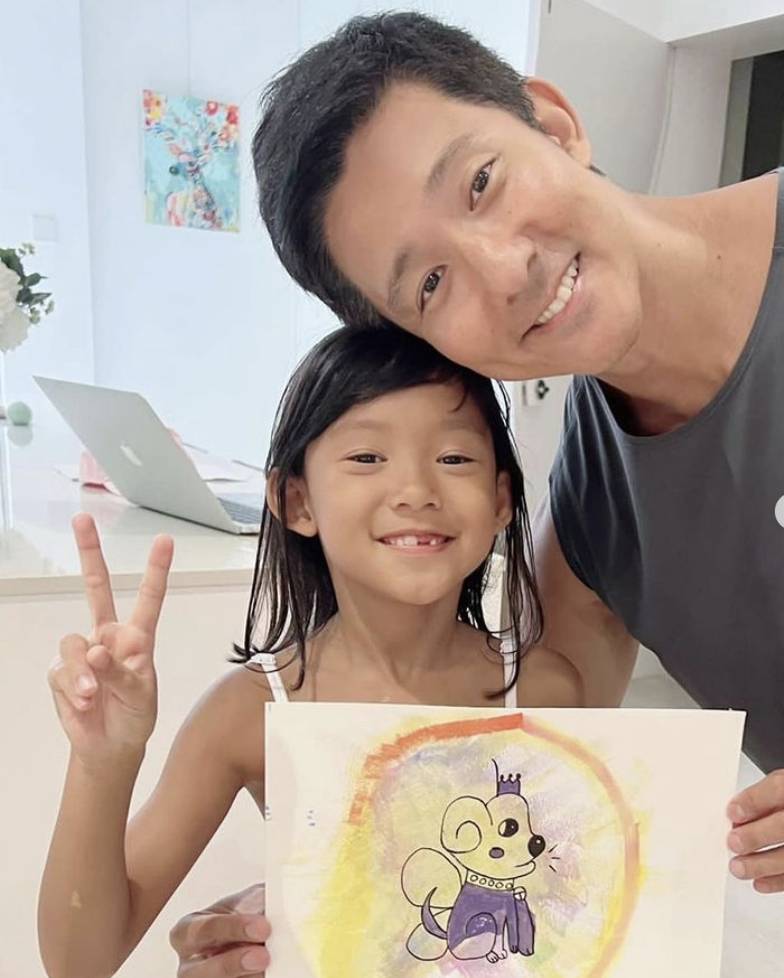 Leon with his daughter Harper.
Unfortunately, despite his best precautions, Leon and his family ended up contracting COVID-19 in June this year. Thankfully, they've all since recovered.
The actor shared that his wife and Harper had relatively mild symptoms, while things were a little more dicey for him.
"I was in bed for eight days, and I couldn't swallow anything for four days. Not even water. The doctor actually asked me to go on a drip, but I didn't. I just kind of [went] commando-style, and forced myself to just swallow water. For a few days, it was [like] swallowing razor blades," he said.
The Enticement was released on July 28 on Sohu here, and is only available to those residing in China at the moment.
Photos: Leon Jay Williams/Instagram