Linda Chung, 38, Says She's Been Bullied At Work Before
The actress tells all in a YouTube video titled "How To Deal With Difficult People".
Ex-TVB actress and soon-to-be mum-of-three Linda Chung recently took to her YouTube page to share about a time she was bullied on set.
"[I had] met some people, who made [me] feel bad and lose my confidence," revealed Linda, 38, adding that her experience with bullying happened when she was younger and not clued in on how to deal with such situations.
"[I would] think of ways to solve the problem, to react and combat the issue, so that others couldn't continue to hurt me," said Linda, who eventually came to the realisation that the best way to deal with bullies is to "do nothing."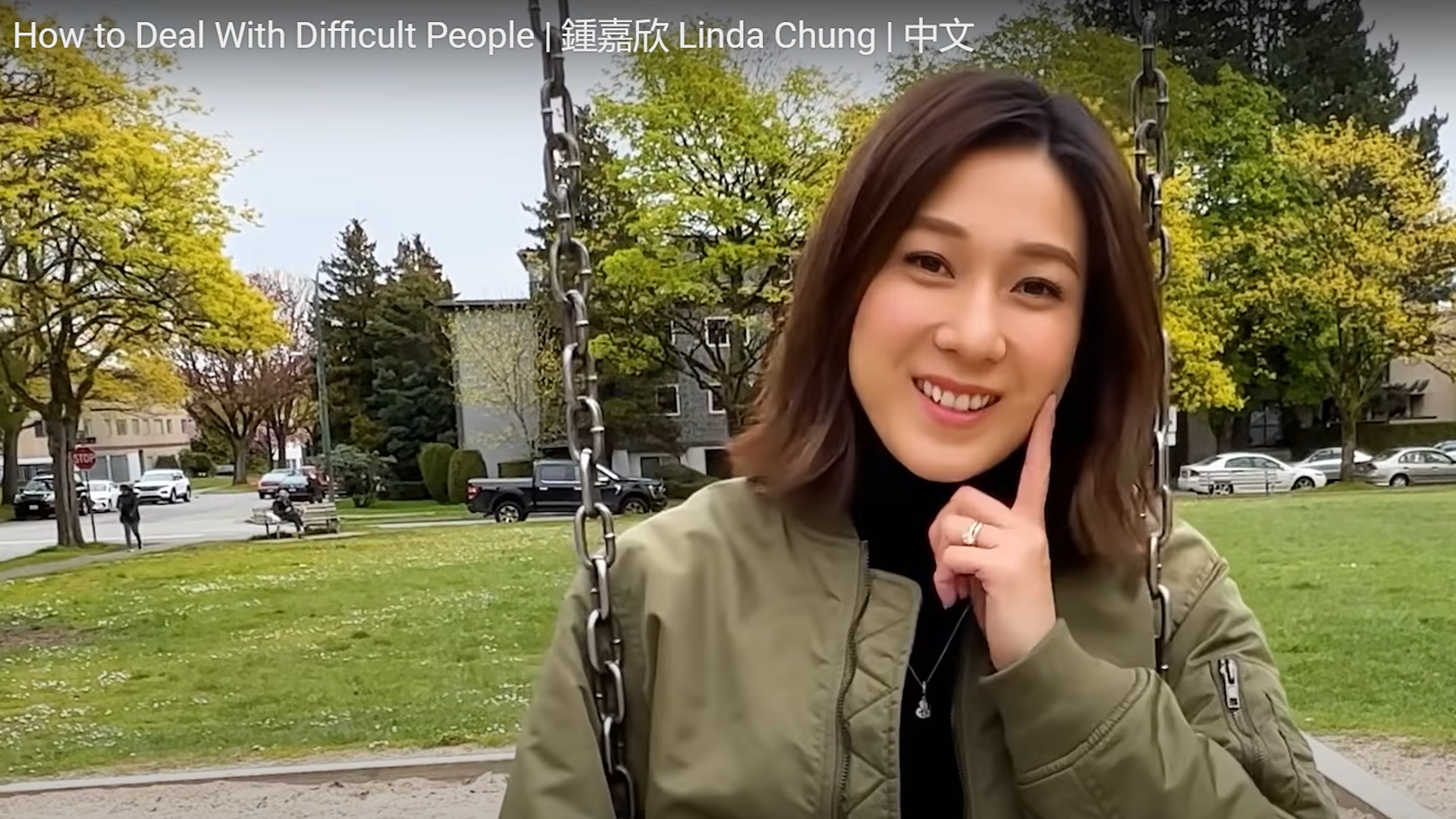 Linda, who is now based in Canada with her husband and two kids, Kelly, five, and Jared, three, took to YouTube to share her tips on combating bullying
According to Linda, many of these situations have no real solutions to them.
"When you meet someone who doesn't like you or likes to pick on you, that's their own problem. Don't take everything personally upon yourself 'cos that's their issue," she said. 
She added that if you feel the need to solve the problem or butter up the bully, it would be akin to "torturing oneself" and advised viewers to "not be so silly".
To Linda, one gets bullied simply because the aggressor wants to incite a reaction out of the victim and reacting would only make the situation worse.
Her advice? Just smile it off.
The best way to deal with these situations, said Linda, would be to ignore the bully. Soon they will think that there's "no point [to continue with their behavior]," she said.
The actress also took the chance to tell her fans to continue treating others well and with respect.

While she used to take such bullying incidents very seriously, she has since realised that the best way to stay happy would be to follow one's heart and not be affected by others.
She also advocated listening to one's heart instead of their head, leaving her viewers with this sagely piece of advice: "If you use your head to think about such things, you'll easily end up with negative emotions. If you want to live peacefully like nature, just live calmly by following your heart. Never be impatient."
You can watch Linda's full YouTube video below (do note that the video is only available in Cantonese).
Photos: Sinchew Daily, Linda Chung/ YouTube