Can't Keep Your House Plants Alive? Then You'll Need These Gardening Tips For Beginners
What's the easiest plant to grow? How do you know when you're underwatering — or overwatering?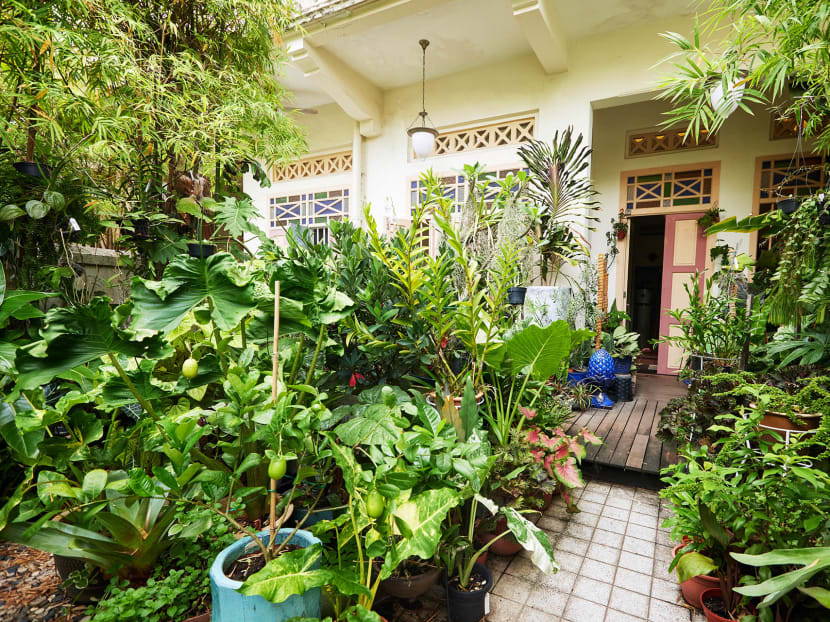 It's no secret that many folks have gotten into planting and gardening over the course of the pandemic — yes, even those with brown thumbs. If you're a newbie at this and have been struggling to keep your plants alive, don't just green and bear it — we've got some tips from a plant hobbyist who's been gardening for decades now.

Meet Darren Ng (below) who transformed the patio of his shophouse into a verdant mini jungle, brimming with a burgeoning collection of over 300 plants (check out a tour of his garden here).

Here are a few basic gardening tips from Darren that'll help you keep your home garden thriving.
#1: If you fail to plan, you plant to fail.
"If you're just starting out, you really need to know what you can handle and read up on the plant before you buy, Darren tells 8Days. Understand your home condition that you can give the plants, for example, whether you'll be placing the plants indoors, or in your balcony or garden. Then go look for plants that you like.

He advises against shelling out big bucks for trendy plants, like variegated monsteras that can go for up to $2,000. "Some newbies just buy expensive plants that cost like $500 for two leaves, and then hope that it can [survive]. Get something cheaper first — there are a lot of cheaper plants that still look very nice."

#2: A fail-safe, easy-to-grow plant that costs less than $10.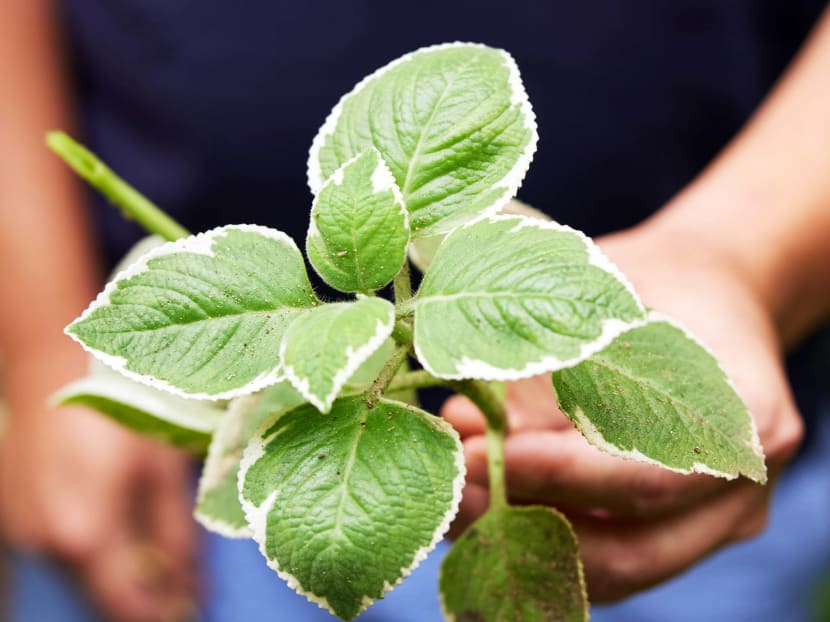 #3: Brown leaves could be a sign of overwatering or underwatering. Here's how to tell the difference.
The leaves on your plants are turning brown, and you turn to Google for help. Many websites will tell you that brown leaves mean that you're overwatering or underwatering your plants, which isn't exactly helpful.

Darren explains: "Yes, it's true that overwatering and underwatering generally have similar symptoms — leaf tips turn slightly yellow or brown. But the brown part has different texture [depending on the problem].

"If you've overwatered, the brown part of the leaf feels a bit mushy. But if you've underwatered, the brown parts will be a bit crispy. So all you need to do is to feel the leaves."

#4: Found spider mites on your plants? This is what you should do.
At some point in your gardening journey, you'll probably have to face spider mites, one of the most common pests that plant owners contend with.
"Spider mites happen when conditions are too hot and dry," says Darren. "The leaves will get fine white spots, and when it gets very serious, almost the whole leaf becomes white. It's more obvious from the back of the leaf, so flip the leaves over to check for spider mites. The mites themselves are like little black dots, but they make the plant surface look like there are many white spots.

There are a couple of methods he recommends to get rid of spider mites.

"If it's very serious, I'd pluck off the whole leaf. But if it's a light infestation, you can use neem oil if you want to use something organic. Otherwise, you can use sulphur soap and mix it with water and spray [it on affected areas]."

#5: There's no one-size-fits-all plant care guide.
Conscientious newbie plant owners would Google up a storm to find out various ways to care for their plants, from how often to water them to what kinds of fertilisers to use. But it's important to know that "the same plant in different conditions may have to be treated differently," Darren points out.

"Before you buy a plant, it'd be good to know the conditions it needs, then tailor it according to the environment you have.

"Some people might say to water a certain plant every two to three days, but that depends if it's in an indoor or outdoor space. If it's indoor, it may have to be watered every two to three days. But if you're placing that same plant outdoors where there's more ventilation, you may have to water it every day."

Check out a tour of Darren's home garden here.
Photos: Kelvin Chia